Inside: Your tweens and teens may be growing up, but they still want to be a part of holidays. Easter Basket ideas for tweens and teens
When your home has a big age span of kiddos, everything requires a tad more thought.
Whether it's a family vacation, game night, or celebrating a holiday, what flies for my 4 year old isn't exactly great for my teen. Plus as our kids get older, even though they may act like they are "too cool" for these fun family celebrations they really do still want to be included.
However, coming up with Easter basket ideas for tweens and teens isn't as easy as it is for younger children.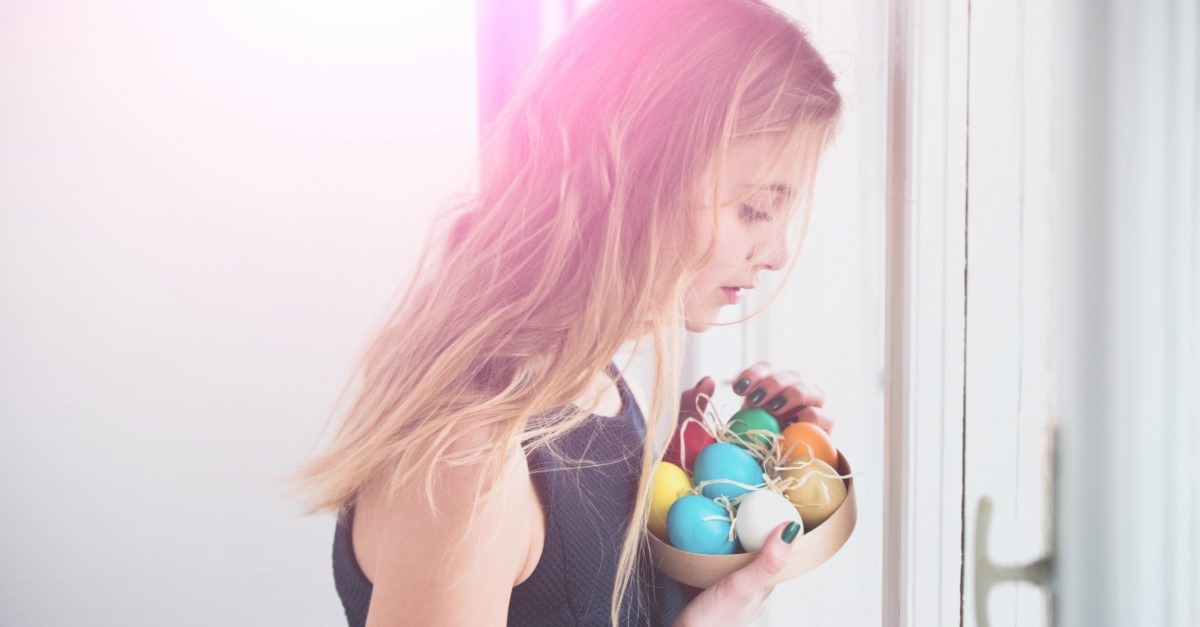 My 4, 7, & 9 year olds are getting an assortment of goodies from our post on Non-Candy Easter Basket Fillers. When it came to my 13 year old daughter, it took a little more thought on my part. While I knew it was unlikely she would want to go hunting for Easter eggs (although you never know with tweens and young teens), I wanted to make sure she still could participate and knew that we wanted her to be a part of everything.
Sometimes because our olders don't always have the same level of enthusiasm or gratitude as our littles, we may be inclined to just let traditions go with them. But now more than ever keeping them connected to the family and family celebrations is important.
I'll confess I think finding stuff for my girl was easier than for a boy, but once I got started, I was on a roll. I managed to come up with many more ideas than I would have thought possible for both genders and I'm pretty sure they're going to be pleased with how hip this Easter Bunny can be when it comes to filling their baskets. Hoppy Hunting!!
Hoppy hunting!
Easter Basket Ideas for Tweens and Teens – GIRLS
L. Erickson Party Ponytail Holder 8-Pack – Neutral Combo
L'Oreal Paris Cosmetics Voluminous Lash Paradise Mascara Set
essie Gel Couture Nail Polish + Top Coat Kit, Take Me To Thread
4 Pack Women Headband Boho Floal Style Criss Cross Head Wrap Hair Band Set1
REVO Sunglasses for Teens – Stylish Purple Mirrored Lenses for Teenagers – Reduces Glare, 100% UV Protection – Gold Frame, Rose Red Tips – Pouch Included – Ages 12 to 18 – By Optix 55
Knitpopshop Glasses Eye Wear Retainer 100% Neoprene Diamond 4-Pack Saftey Strap
Oriya Stainless Steel She Believed She Could So She Did Necklace Bracelet Gift for Women Girl, Inspirational Necklace Bracelet
ZHOPPY Night Light Bluetooth Speakers, Touch Control Bedside Lamp Portable Table Lamp Color LED Outdoor Speaker Light Music Player Birthday Gifts
Lighted Vanity Makeup Mirror with 16 Led Lights 180 Degree Free Rotation Touch Screen Adjusted Brightness Battery USB Dual Supply Bathroom Beauty Mirror (White)
Light Pink Felt Letter Board 10×10 Inches. Changeable Letter Boards Include 300 White Plastic Letters & Oak Frame.
CRAFTIVITY Tropical Terrarium Kit – Craft Kits for Teens
Apple AirPods with Charging Case (Latest Model)
Yootech Wireless Charger Qi-Certified 7.5W Wireless Charging Compatible with iPhone XS MAX/XR/XS/X/8/8 Plus,10W Compatible Galaxy S10/S10 Plus/S10E/S9,5W All Qi-Enabled Phones(No AC Adapter)
BeatsX Earphones – Black
PopSockets: Collapsible Grip & Stand for Phones and Tablets – Ghost Marble
PopSockets: Mount for all PopSockets Grips – Black
Marvel Avengers Captain America Shield 6800mAh External Battery Portable Charger Backup Pack Power Bank for iPhone 7 7 Plus 6 6S Plus 5S 5C SE 4S Android Windows LG HTC
Portable Charger Anker PowerCore 20100mAh – Ultra High Capacity Power Bank with 4.8A Output, External Battery Pack for iPhone, iPad & Samsung Galaxy & More (Blue)
iTunes Gift Card & $15 App Store [DIGITAL PIN CODE] ➡️ (Email Delivery)
Echo Dot (3rd Gen) – New and improved smart speaker with Alexa – Heather Gray
Amazon.com $50 Gift Card in a Easter Egg Reveal (Classic Black Card Design)
Vintage London Telephone Booth Designed USB Charging LED Night Lamp Touch Sensor Table Desk Light for Bedroom Students Dormitory Illumination Home Bar Decoration Novelty Birthday Adjustable Brightness
Fortnite Socks – I'm Playing Fortnite, Do Not Disturb – Black
Fortnite Llama Loot Plush
Under Armour Dominate 24 Ounce Stainless Steel Water Bottle, Gloss Black
adidas Team Issue Ii Sackpack, Power Red, One Size
Nike Men's Kawa Adjustable Slide Sandals, White/Black-White, 10
Money Puzzle – Brain Teasing Maze For Cash or Gift Cards – By Bilz
Oral-B Black Pro 1000 Power Rechargeable Electric Toothbrush Powered by Braun
Oral-B 3D White Radiant Whitening Toothbrush 40 Medium 2 Count ( Color May Vary )
Accoutrements Waxed Bacon Floss (Pack of 2)
Plak Smacker Bubble Gum Flavored Floss, 15 yds – 4 pack
MadSportsStuff Basketball Logo Athletic Crew Socks, Small – Black/Neon Pink
Balega Hidden Comfort Athletic No Show Running Socks for Men and Women with Seamless Toe, (Small) – Watermelon
NFL New England Patriots OTS Challenger Adjustable Hat, Navy, One Size
Timeline Challenge
UNO Card Game
Grandpa Beck's Skull King: The Original Game + Legendary Expansion (now with Mermaids, the Kraken, and more) from the creators of Cover Your Assets
Codenames
Bears vs Babies: A Card Game From the Creators of Exploding Kittens
Dutch Blitz Original and Expansion Pack Set Card Game
Qwixx – A Fast Family Dice Game
Not Parent Approved: A Hilarious Card Game for Kids, Tweens, Families and Mischief Makers
Around the Table Games Teen Talk
Kids Against Maturity! A Super Fun Hilarious Card Game for Kids, The Best Party Game for Family Game Night, Card Game for Humanity, Child-Friendly
USAopoly Telestrations Original 8 Player Board Game | #1 LOL Party Game | Play with Your Friends and Family | Hilarious Game for All Ages | The Telephone Game Sketched Out
Sequence Game
Winning Moves Tile Lock Scrabble
Pressman Harry Potter Triwizard Maze Game
Ultimate Dot-to-Dot Animals: Extreme Puzzle Challenges to Complete and Color
Brain Games – Sudoku #1
Notebook Doodles Go Girl!: Coloring & Activity Book (Design Originals) 30 Inspiring Designs; Beginner-Friendly Empowering Art Activities for Tweens, on High-Quality Extra-Thick Perforated Paper
Live Your Dreams: An Adult Coloring Book with Fun Inspirational Quotes, Adorable Kawaii Doodles, and Positive Affirmations for Relaxation
Dual Tip Brush Marker Pens, Tanmit 0.4 Fine Tip Markers & Brush Highlighter Pen Set of 36 for Bullet Journal Adults Coloring Book Note Taking Writing Planning Art Project
Mungyo Soft Pastel 64 Color Set Square Chalk (US English Version)
Paper Mate Clearpoint Color Lead Mechanical Pencils, 0.7mm, Assorted Colors, 6 Count – 1984678
Paper Mate Flair Felt Tip Pens, Ultra Fine Point (0.4mm), Assorted Colors, 8 Count
Birthday Cake BUBBLE Bath Bomb in Gift Box. USA Made Large Lush Spa Fizzy Handmade Gift Idea for Her, Wife, Girlfriend – Releases Pink Color, Cupcake Scent, and Bubbles in Bath – Dry Skin Moisturizing
Amazon eGift Card – Easter Candy
Batiste Dry Shampoo Original Clean & Classic 6.76 Fl Oz (2 pack)
Functional Multi Zip Pocket Crossbody Bag Brown
Sun Moon Stars and Planets Celestial Hippie Boho Crossbody Single Shoulder Bag (Green)
YeeQin Pack of 3 Inspirational Bangle Bracelets, Inspirational Gifts, Inspirational Jewelry, Women Bangles, Strength Believe Confidence Gift (Pack of 3 Mixed Styles)
Set of 22 Golden, Turquoise & Coral Bangle Bracelets
Rinhoo Stainless Steel Gold Initial Alphabet 26 Letters Script Name Pendant Chain Necklace From A-Z(K) …
Kate Spade New York Stud Earrings (Cream)
YETI Rambler 26oz Bottle, Pink
Lilly Pulitzer Women's Large College Ruled Notebook (Aquadesiac)
Even More Ideas For Tween and Teen Easter Baskets!
Beauty and Personal Care
Eos Evolution of Smooth Lip Balm ~ Lasting Hydration Lip Care Collection 6-pack ~ Strawberry Sorbet, Sweet Mint, Vanilla Bean, Coconut Milk, Vanilla Mint, Honey Apple
Eos Evolution Of Smooth Lip Balm, Blackberry Nectar, Coconut Milk, Vanilla Mint, Vanilla Bean, Pomegranate Raspberry, Sweet Mint, 6 Piece
EOS Visibly Soft Lip Balm Sphere, Vanilla Mint, 0.25 Ounce

EOS Organic Lip Balm
– These are fun to collect and they seem to be the constant companion of girls everywhere. My daughter & her friends are on a quest to possess them all, which is okay I guess, but they're no Kissing Koolers!(Yes, I had quite the collection of those in high school)
Simple Cleansing Facial Wipes 25 Count (3 Pack)
Spongeables Pedi-Scrub Foot Buffer, Pedi Perfect Deep Exfoliation for Feet, Lavender Tea Tree Oil, Therapeutic Aromatherapy Foot Exfoliating Sponge with Heel Buffer & Pedicure Oil, 2 oz. Sponge

Simple Cleansing Wipes
– These are awesome to toss in your backpack and refresh with post PE, a sports game, or a sweaty bus ride. No one wants to feel sticky and smelly so my daughter winds up passing these around and all the girls love them.

Spongeables Pedi-Scrub Foot Buffer
– You may recognize these from our Favorite Things post, I confess I introduced my daughter to these and she's a total addict now, too! Perfect to give a quick pick me up for your feet while you're in the shower at a fraction of the cost of a salon visit!
Organix Rejuvenating Cherry Blossom Ginseng Shampoo & Conditioner (13 fl. oz.)
Luxspire 2 Pack Microfiber Hair Drying Towels, Fast Drying Hair Cap, Long Hair Wrap Turban, Bath Shower Head Towel with Buttons, Super Water-absorbent, Blue & Rose Red
Hipsy Women's Adjustable No Slip Bling Glitter Skinny Cute Headband Gift Packs (Skinny Brown/L. Pink/Navy/Rose Gold/Gunmetal 5pk)
Organix Shampoo & Conditioner– This smells so amazing and my teen daughter loves it! It may cost a bit more than the kid's hair products she's used up until now but still not the price of fancy salon brands. Great item to teach her about great haircare and hygiene. Bonus: the bathroom will smell amazing, too!
Hair Drying Towel– Handy accessory, especially if your have a tween/teen with long hair. This highly rated towel draws moisture away from the hair, helping it to dry faster. Comes in a two pack, great gift to split or keep one for yourself!
No Slip Skinny Glitter Headbands– Every girl needs a little bling in her life and it never hurts if it serves a function as well. These fashionable no-slip headbands are understated enough to wear to dance class or a team practice, but can also add a little glam to a nice top and jeans for a night out with friends.
Creative and Artsy
Pilot Frixion Colors Erasable Marker – 12 Color set /Value set Which Attached the Eraser Only for Friction
Colorful Mini Lined Notebooks Journals – Set of 4
Prismacolor Premier Soft Core Colored Pencil, Set of 24 Assorted Colors (3597T) + Prismacolor Scholar Colored Pencil Sharpener (1774266)

Erasable Markers– These are vibrant and AHHHHH-MAAAAAAZING! Crisp, colorful and you can erase them?!?!? Perfect for taking notes, doodling, or coloring, these are a sure hit with this age group!
Mini-Journals – Inspire her creativity, whether she loves to write, doodle or draw these little journals can tuck into her school bag or purse. Pair them with the markers or the colored pencils for an artsy Easter set.
Colored Pencils – A step above the crayola colored pencils from Kindergarten. If you've got a girl that loves to draw or enjoys taking a break with an adult coloring book these are a more grown-up version of those old school supply ones with brighter colors and smoother finishes.
Whimsical and On Trend
EvZ 32cm Emoji Smiley Emoticon Yellow Round Cushion Stuffed Plush Soft Pillow (Heart Eyes)
BlingSoul The Eleven Stranger Things Bracelet For Girls Women – 11, Bob, Dustin, Chief Hopper Costume Merchandise Erica, Lucas, Barb Gifts
Rainbow Unicorns And Donuts Stockings Long Tube Socks, Great Quality Classics Knee High Socks Sports Socks For Women Teens Girls

Emoji Pillows– Cute accessory and might replace that stuffed bunny you used to give, these pillows are fun to have for when guests visit or to use when lounging around in their bedroom, texting with friends.

Stranger Things Charm Bracelet-It's the hot new show all the kids are watching. Who wouldn't want a bracelet full of fun charms to represent all the different quirky parts of this oh so strange cult favorite. It will certainly be a conversation piece.
Funky Socks– tweens and teens love to express their personality from head to toe and when it comes to their toes, funky socks to cover them are super on trend. And who can resist donuts and unicorns all in one fashionable statement.
Books
Graceful (For Young Women): Letting Go of Your Try-Hard Life
Everything, Everything
A Wrinkle in Time Movie Tie-In Edition (A Wrinkle in Time Quintet)

Graceful (For Young Women): Letting Go of Your Try-Hard Life
– I've heard so many lovely things about this book that it's going in her basket this year. I love the theme of letting go of the illusion of perfection and embracing the young woman God created you to be. There's a version for grown-ups as well, would be a fantastic Mother/Daughter book club!
Everything Everything – Another best selling YA book that recently made its way to the screen. A powerfully emotional book that speaks to the loneliness and isolation that is common among tweens and teens, but with a love story woven in that rivals The Fault in Our Stars.
A Wrinkle in Time – With the release of the movie and the hype of it's all star cast, this is a great time to encourage your daughter to read the book that started it all. A classic that has endured for generations with a strong female lead character who isn't perfect, but is still destined for great things.
Related: Great Teen Books For High School Girls
For more gift ideas for this age group, be sure to see this post: Gift Ideas For Tween Girls AND Gifts For Teen Girls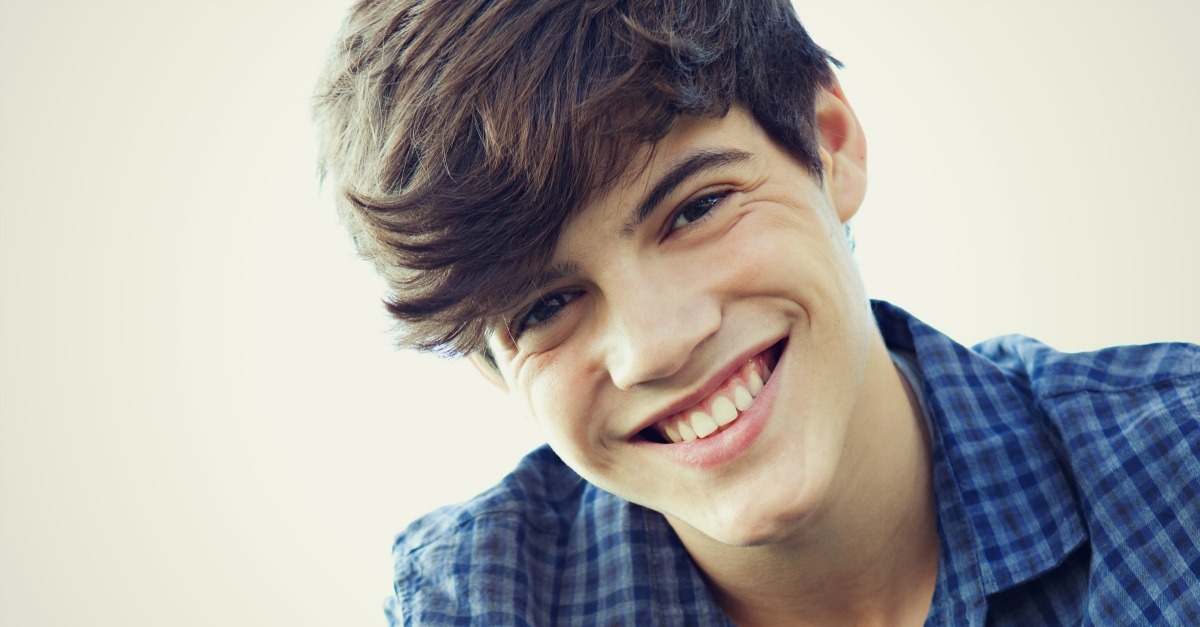 Easter Basket Ideas for Teens and Tweens – BOYS
I went ahead and dug a round a bit (translation: offered the tween/teen boys of my sister and friends candy in exchange for their thoughts, no judging, ladies!) and rounded up some ideas for the boys as well!
Personal Care
DUDE Wipes Flushable Wet Wipes, Unscented with Vitamin-E & Aloe, 100% Biodegradable, Dispenser (1 Pack, 48ct)
Moco de Gorila Estilo Punk Extreme Hold Gel 11.9 oz (340g)
Manly Man Soap-100% Natural Skin Care Bar. Scented with Essential Oils. One 4 oz Bar in a Handy Travel Gift Tin. Great For Men, Guys, Workout, Muscle, Exercise Lovers.

Dude Wipes
– Sometimes teen boys smell aren't the best at keeping up with personal hygiene…at least until they become interested in girls. The wipes are great to toss in the sports bag for a quick refresher on the car ride home. If you've ever driven a carload of post sports boys anywhere, you get why these are needed.
Gorilla Snot Gel
– Another recommendation from the 15 year old nephews. They've discovered girls and care about their hair these days and swear by this gel. I think they just like saying "Gorilla Snot".
Manly Many Soap – They may or may not be excited about this but let's face it, it's a necessity. This just always smells CLEAN and perhaps the novelty of soap in a tin will be more fun than the bar form…it's worth a try!
Tech
Sony MDRZX110 ZX Series Stereo Headphones (Black)
VicTsing 2nd 2.4G Optical Mobile Wireless Mouse with Nano USB Receiver,Ergonomic Mouse,5 Adjustable DPI Levels, 6 Buttons for Laptop, Notebook, PC, MacBook, Iron Grey
Splash Tunes Shower Speaker – Waterproof Bluetooth Shower Speaker, Portable, Hands-Free, Wireless, Water Resistant, Shower Speaker with Built-in Mic and Suction Cup – Black

Headphones– These Sony ones are inexpensive and fine to use around the house. Seriously, my kids have trouble keeping track of their lunchbox much less a several hundred dollar pair of headphones. If someone should happen to "hide" their headphones under the bathroom sink and then a pipe leaks all over them, there are less tears over these than $300 ones…just sayin'.
BlueTooth Mouse – A mouse he can take on the go for work at school, the library or a friend's house. Sometimes those built in trackpads and such can be a real pain to use or aren't great for gaming. Here's a hip alternative.
Bluetooth Waterproof Speaker– Whether he likes singing in the shower or playing some tunes by the pool, this bluetooth speaker provides pretty amazing sound for it's size and price. Plus, it keeps his phone away from a potential dunking.
Related: The Trendiest Cell Phone Accessories for Teens and Tweens
Sporty
Nike Dri-FIT Elite Crew Basketball Socks Black/Varsity Red/Varsity Red Size Medium
Under Armour Ozsee Sackpack, Red/Black, One Size
Brilliant Evolution BRRC200 Natural Bamboo Charcoal Air Purifier and Shoe Deodorizer Bags, Odor Eliminator, Air Freshener, (Two Bamboo Charcoal Bags Per Package)
Nike Mens Elite Basketball Crew Socks
– My 3 tween/teen nephews tell me these are "the thing" where they live. Boys always seem to have some kind of fascination with specific socks. They're totally fine with dressing questionably as long as they have the right socks… You know what your guy is into, buy him more socks, you know he looses them habitually in the locker room.
Nike Mens Elite Basketball Crew Socks
– My 3 tween/teen nephews tell me these are "the thing" where they live. Boys always seem to have some kind of fascination with specific socks. They're totally fine with dressing questionably as long as they have the right socks… You know what your guy is into, buy him more socks, you know he looses them habitually in the locker room.
Cinch Sack– Whether he's heading to the gym or a sleepover, this sack holds everything to keep your guy organized out of the house. My son uses these for travel, school, and other miscellaneous activities. Choose his favorite color or sport's team colors, tons of options available.
Charcoal Shoe Deodorizers – Let's be real here, there is nothing that stinks much worse than boys sweaty shoes. I've tried everything from stuffing them with newspaper, to spraying them down with lysol, but these charcoal deodorizers work better than anything. Just slip them in as soon as he takes them off and no more locker room smell taking over your car or house.
Books

Do Hard Things: A Teenage Rebellion Against Low Expectations
– This book is for boys or girls but it was written by 2 young men so I stuck it under guys for this post. This is an amazing book, written by teens encouraging their generation to rebel against the low expectations society has for them. This is a revolution you want your kids participating in, trust me!
The Guys Guide to God, Girls and The Phone In Your Pocket -combining spiritual and practical advice with humor—a winning combination for teen boys trying to navigate the ups and downs of real-life situations with confidence and wisdom.
Boy 21-A story of challenges, love for a game and the power of friendship to help people overcome even the most difficult obstacles. A top 10 fiction book for young adults.
For even more ideas for this age group, be sure to check out our post: Gifts for Tween Boys AND Gifts For Teen Boys
Even MORE Easter Basket Ideas for Tweens and Teens – Either Gender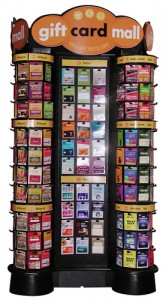 Gift Cards : Starbucks, iTunes, fast food, gas stations, or a favorite store are always high priorities for this age group. It gives them that taste of freedom and let's face it, they're pretty much always asking for money.

Florida Gators Fans Reserved Parking Sign Metal 8 x 12 embossed
LS18 – Michigan Wolverines Tail Script Ladies T-Shirt – X-Large – Navy
Alabama Crimson Tide Adjustable Gray Cap Mesh Back Hat
Sports Fan Gear
– Memoribilia abounds for any sport and team. Tshirts, hats, key chains, or just about anything else you can imagine is out there and a true fan can never have too much!

A-SZCXTOP Fishing Lures Topwater Floating Popper Poper Lure Hooks Bait Bass Crankbait
ColorBok 68117E Designer Paper Pad Vintage Treasures, 12
ZPS 20-pack 0.46mm Stylish Colorful Celluloid Guitar Picks Plectrums for Guitar Bass
Hobbies– Stick something that relates to a hobby your kid enjoys. Whether fishing, scrapbooking, music or whatever else they're into, there is always something they need or want!
Deer in the Headlights
Qwixx – A Fast Family Dice Game
Tenzi Game dice color may vary .
Games – We're always looking for ways to get them off their tech and talking to us or to their friends. Get them excited about trying a new game and they'll be surprised how much fun it can be to do something that doesn't have an on/off switch.
For more ideas: Best Board Games For Teens; Ideas from Teens and Top 10 Board Games For Tweens; From Moms of Tweens
Other related Posts:
Non-Candy Easter Basket Ideas; Sweet No Sugar Ideas
Best Books For The Easter Basket
Tons of Easter Easter Printables For Fun Easter Celebrations
Do you have any other Easter Basket Ideas for Tweens and Teens?