Inside:Unique Gifts for Teen Girls Suggested by Teen Girls.
Teen Girls.
They truly are unique creatures. So much is changing for them during this time, it can be hard to know how to do and say the right thing. So, picking out a gift that they will actually like feels like an almost impossible task.
Luckily, a few teen girls were willing to give us a break and help moms everywhere with these suggestions for Gifts For Teen Girls.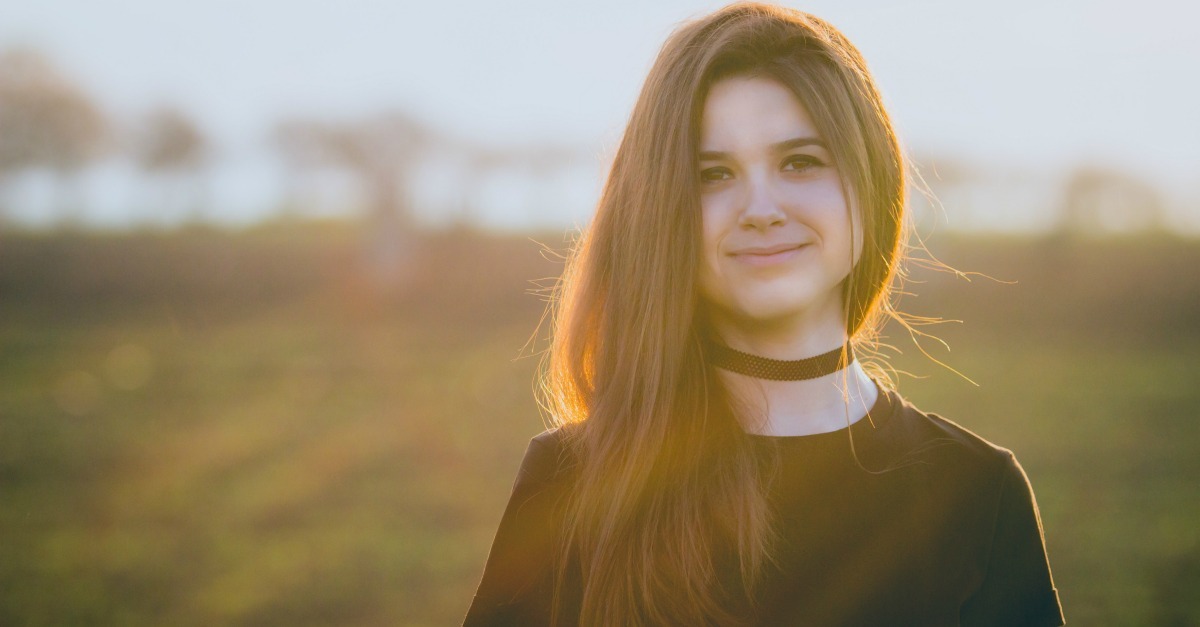 Whether you are shopping for daughters, granddaughters, nieces, cousins or friends, whoever the teenage girls are in your lives this list of gifts for teen girls will help you find something they are sure to love for birthdays, holidays or other special occasions!
Gifts For Teen Girls

Pop Socket Grip & Stand – Everyone needs this, even if you're not a teen girl! This functions as a stand and secure grip for your smart phone or tablet, take a peek next time you're at a coffee shop, everyone is using them!


Creative Lettering Book – Take doodling to the next level with this fun and interactive book that'll have her learning stellar handwriting techniques. Fun hobby!


Tombow Brush Markers – The absolute best markers for hand lettering and great for coloring.


Portable Charger – She needs a portable charger so it might as well be a fun one! More colors available, too!


Wet Brush Pro – The most highly rated brush around, the reviews don't lie and as a home with 3 daughters, I can tell you this thing is the BEST!


Bobbi Brown Make Up Manual – From skincare to make up application techniques, world renown cosmetics guru Bobbi Brown shares her amazing advice, methods, and tips. Perfect starter guide for girls getting into makeup or to help more experienced ones expand their methods!


Burt's Bees Lip Shimmer – Moisturizing with a him=nt of color, be sure to check the options, over a dozen shades available. I keep one in the car, my desk, purse, nightstand, etc.


Hollywood Fashion Tape – Discover the secret that celebs use to make red carpet appearances flawless. This double sided tape adheres to fabric and skin and perfectly keeps your clothes positioned where you want them, close up bust line gaps, drooping hems, bra straps showing, and more!


Pony Tail Bracelet Holders – It's a bracelet but easily converts to a secure ponytail holder that makes a great fashion statement.


Start Where You Are Journal – An interactive journal to nurture creativity, motivation, and mindfulness, great habits for her to cultivate.


Blue Tooth Shower Speaker – Water resistant and it'll take singing in the shower to the next level!


Funny Socks – 8 pairs of adorbs socks, she can rock them with skirts, pajamas, or with friends at a sleepover!


Mermaid Tail Blanket – Trendy & practical, set her inner mermaid free, super soft & cozy!


Fun Star Wars Dress – Bring out her sci-fi loving side with this cute dress, other options available. Dresses not her thing? Check out these cool leggings and shirts, there's something for everyone!


Funky Notebooks – For school, for doodling, for church, for journaling, she can never have too many cute notebooks! I also love this one and this one.


Key Cap Covers – Help her keep track of her keys for the house, the car, and the mailbox with these fun caps!


Camera Lens Kit – Give her the tools and she'll amaze you! From practicing photography to videos, she can start her very own channel with this simple kit!


Bling Glitter Headband
Practical and pretty, these no slip headbands are fantastic for everyday or special occasions. She can style her hair or use them to keep her hair secure while playing sports or working out.
The coloring craze isn't just for the preschool set anymore! With new research proving the benefits for teens and adults, coloring reduces stress, anxiety, and can create a positive effect, who doesn't want to give these coloring books to the teens in their life?
This pretty yet functional rucksack is perfect for high schoolers and college students. With an extended warranty, durability, and enough space to carry a laptop or tablet, this is a practical gift that she'll use for years! Great as a travel bag, school bag, or sleepover bag, all the compartments provide tons of space and the variety of patterns are perfect for whatever your teen's personal style.
Teens love snapping pictures and this is a fun way to display them! The tiny paper clips make it easy to change the images out and is a way to keep her friends and family near!
LED lights dancing in time to your favorite music? Yes, please! these special speakers jazz up her study space and make her room a fab place to hang out!
At some point, many teen girls are ready to start experimenting and wearing make up, even if only for special occasions. This best selling, highly rated professional brush set can be an investment that sees her through proms, interviews, and everyday life. Practical and personal, a great idea with lasting use!
She'll reach for this small, convenient bag over and over. Whether for girl's night out, sporting event, or a mixer, this hipster style purse is small enough to not slow her down but roomy enough for all the essentials. She'll love having her hands free while she dances, shops, or cheers her favorite team on! There are neutral, full leather options and a variety of fun patterns as well!
She'll create loose curls and waves with this ceramic wand and this curling iron of the younger generation is a fantastic gift! I love the protective glove as a safety measure for new users!

This fun book themed tumbler is perfect to grab and go as your teen sprints from school to sports to the library. She'll have water or her favorite drink close by to see her through those long study sessions.

Even girls of the 21st Century need pens and if a girls gotta write, it might as well be with a sweet pen! Her friends will want a set as well so you may want to order a few extra for sharing!
Don't forget to grab some hot Stocking Stuffers for Teen Girls ,too!
Whether you're shopping for Gifts For Teen Girls or anyone else on your list, we've got the BEST gift guides right here on  The Ultimate Gift Guide Resource!