Inside:Gifts for Teen Boys They Actually Want
I used to think the hardest person to buy gifts for was my husband. Then my son became a teenager…..
Seriously, other than gift cards and cash it felt like there was nothing else he would really want. But what fun is that on Christmas morning? There needed to be a few things to open.
So, what's a mom to do? Well, this mom waited until she had a whole bunch of somewhat funky smelling and starving teen boys over after a soccer game and then bribed them with pizza to give her the inside scoop on the best gifts for teen boys.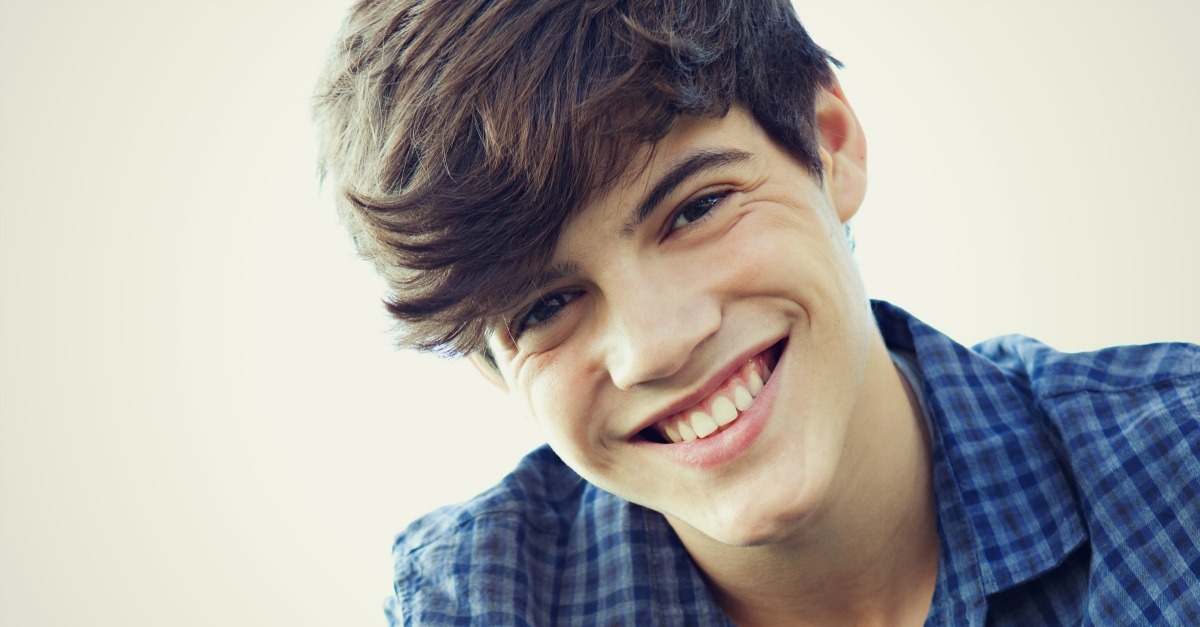 These were the gifts for teen boy suggestions they came up with and dubbed as things that'd be cool to receive. Of course, cash or gift cards were still their number one pick as gifts for teen boys, but sometimes, it's fun to still give them a little Christmas magic. Because they probably won't recall that fast food gift card in 5 years but the sonic boom alarm clock? That's one he'll always remember!
You might be surprised by a few they come up with. However, from fun to funny, practical to punny, these ideas are unique and sure to put a smile on a teenager's face (or at least avoid a few eye rolls)!
Great Gifts For Teen Boys

Portable Charger No more complaining his phone died, with this portable charger he'll have all the power he needs to keep all his tech running smoothly.

Noise Cancelling Blue Tooth Earbuds Whether he's studying, working out or jamming to his favorite tunes, these are a must have for school and beyond. Pick up a coupe pairs because, well you know how he is with losing stuff sometimes…. 😉

Money Maze Puzzle Box Want to give a gift of cash but you're not really a card person? This maze box makes him work for the green and definitely gives you the cool relative status.

FitBit Charge Whether he's interested in improving his health, tracking his activity or a high tech watch, this fits the bill.

3D Virtual Reality Headset There's nothing cooler than virtual reality and this headset is highly rated and totally affordable!

Magnetic Dartboard Relaxing in his room the old fashioned way, there's nothing like good ol' darts to pass the time technology free!

Bluetooth Speaker Basically a necessity for any teen, this portable version is popular and high quality, excellent gifting potential.

Holy Stone Drone He's growing up but, come on, who wouldn't want a fun toy for old times sake? This wifi enabled beauty is great quality and perfect for teens or their moms who just may want to borrow it, too!

Tile Mate Know a teen boy who misplaces important things like his keys or phone? Tile Mate to the rescue! This blue tooth enabled tracker is the #1 best selling lost and found tool on the market and a simple way to help him keep track of his stuff.


Adidas Slides I don't know a teen boy out there that doesn't have at least one pair of slides laying around. For sports, the beach or hanging with his buds, slides are a must have.
Who doesn't want a light show while they're taking a shower?
This fun showerhead changes colors and is a great enticement for getting those younger teen boys to the showers! It's just cool and for that reason, I want one, too!!!

Spikeball rocketed to fame on TV's Shark Tank and hasn't stopped gaining popularity. This portable game is great for camping, the backyard, or a family reunion. Don't be surprised if the non-teens are eager to play as well. This is definitely for boys or girls, it's all about FUN!

Got a teen reluctant to leave the comfort of his cozy bed in the morning? This alarm clock is sure to do the job and help with those morning struggles. The super loud(113db) alarm, flashing lights, and the shaker bed vibrating option will get that teenager out of bed. And, the prankster in me just loves this idea.
This revolutionary system turns any tie shoe into a slip on and comes in a wide variety of color combinations. Athletes and non athletes appreciate these time savers and, it'll hopefully speed up those frantic mornings.
This is not the polaroid from generations past. This tiny and powerful camera comes with a magnet that allows it to attach to handlebars, helmets and more so all the action packed fun can be recorded. It has great add on features to make it waterproof and functions as a camera and video recorder.

This may not be something he puts on a wishlist but the adults know this is a wise investment for new and upcoming drivers. The 42 piece kit will help him handle any roadside emergencies or trouble.
This unique speakers are sure to be a hit! Plug in any device with a USB port and the water and lights will bop along to your favorite music.
Who doesn't love bacon? Maybe this bacon flavored floss will entice that boy to floss more! Fun idea, great stocking stuffer, too!
A huge favorite among teenagers, this is a water bottle and mister all in one. The 20 oz size is great for keeping extra water available on the playing field or while hanging out at the beach.
That little boy you remember is growing up and an electric shaver is a great investment for him! this gift will stay with him for years and make his daily routine a bit easier.

If you need more gifts for teen boy ideas or for the female teenagers in your life, be sure to check out:
Stocking Stuffers for Teen Boys; Ideas From Teens
Best Board Games For Teens!
Yes, board games are something they'll actually enjoy, even if they feign disinterest…they're a fabulous way to connect and spend time as a family
Gifts For Tween Boys – Tween Boy Approved
The Trendiest Cell Phone Accessories for Teens and Tweens
Looking for an easy way to find gift ideas for everyone on your list?
Follow Sunshine and Hurricanes 's board Christmas Gifts & Tips on Pinterest.
Do you have any other great ideas when it comes to gifts for teen boys?