She might be a little more spice than sugar these days but she's still your funny valentine! Wondering what kind of sweet surprise the teen girl in your life might like for Valentine's Day? We've rounded up fun, inexpensive valentine gifts for teen girls ideas from trendy to practical.
From kids to tweens, teens to mother in laws, visit The Ultimate Gift Guide Resource , it's a one shop stop for all your gift giving needs!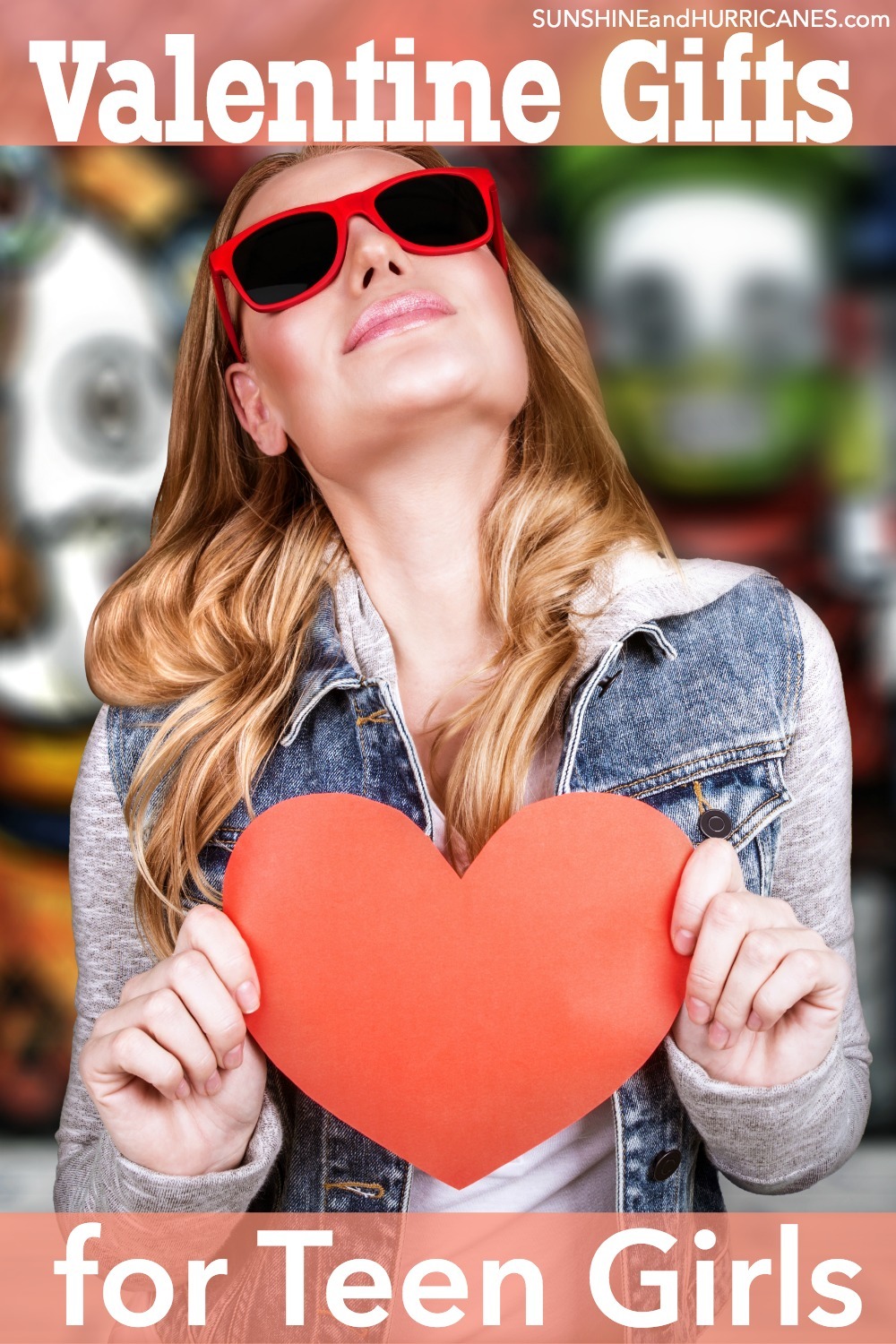 All of these valentine gifts for teen girls were approved my my very own teen daughter and several of her friends. So, shop with confidence, these recommendations are officially teenager endorsed!
Valentine Gifts for Teen Girls

Pop Socket Grip & Stand – Everyone needs this, even if you're not a teen girl! This functions as a stand and secure grip for your smart phone or tablet, take a peek next time you're at a coffee shop, everyone is using them!


Creative Lettering Book – Take doodling to the next level with this fun and interactive book that'll have her learning stellar handwriting techniques. Fun hobby!


Tombow Brush Markers – The absolute best markers for hand lettering and great for coloring.


Portable Charger – She needs a portable charger so it might as well be a fun one! More colors available, too!


Wet Brush Pro – The most highly rated brush around, the reviews don't lie and as a home with 3 daughters, I can tell you this thing is the BEST!


Bobbi Brown Make Up Manual – From skincare to make up application techniques, world renown cosmetics guru Bobbi Brown shares her amazing advice, methods, and tips. Perfect starter guide for girls getting into makeup or to help more experienced ones expand their methods!


Burt's Bees Lip Shimmer – Moisturizing with a him=nt of color, be sure to check the options, over a dozen shades available. I keep one in the car, my desk, purse, nightstand, etc.


Hollywood Fashion Tape – Discover the secret that celebs use to make red carpet appearances flawless. This double sided tape adheres to fabric and skin and perfectly keeps your clothes positioned where you want them, close up bust line gaps, drooping hems, bra straps showing, and more!


Pony Tail Bracelet Holders – It's a bracelet but easily converts to a secure ponytail holder that makes a great fashion statement.


Start Where You Are Journal – An interactive journal to nurture creativity, motivation, and mindfulness, great habits for her to cultivate.


Blue Tooth Shower Speaker – Water resistant and it'll take singing in the shower to the next level!


Funny Socks – 8 pairs of adorbs socks, she can rock them with skirts, pajamas, or with friends at a sleepover!


Mermaid Tail Blanket – Trendy & practical, set her inner mermaid free, super soft & cozy!


Fun Star Wars Dress – Bring out her sci-fi loving side with this cute dress, other options available. Dresses not her thing? Check out these cool leggings and shirts, there's something for everyone!


Funky Notebooks – For school, for doodling, for church, for journaling, she can never have too many cute notebooks! I also love this one and this one.


Key Cap Covers – Help her keep track of her keys for the house, the car, and the mailbox with these fun caps!


Narwhal Pillow – My younger daughters bought this for my teen last Christmas and it the SOFTEST thing! So whimsical and fun, looks super cute on her bed…when she makes it.


Camera Lens Kit – Give her the tools and she'll amaze you! From practicing photography to videos, she can start her very own channel with this simple kit!
If you've got a teen girl in your life, don't miss Gifts For Teen Girls; Things They Really Want and we've got tons of ideas for everyone in your life!
Got more Valentine's On Your List? These Other Popular Posts Might Be Helpful.
Valentine Gifts for Tween Girls; All $15 or Under
Valentine Gifts for Tween Boys ; Sweet and Silly Just Like Him
Valentine Gifts for Teen Boys; Tons of Ideas from Sweet to Silly
Planning a Valentine's Day Party – We've Got Everything You Need Covered.
The Best Valentine's Day Ideas: Kids Valentine's Day Crafts and Activities
Red and Pink Themed Valentine's Day Recipes
Valentine's Day Printable Round Up; Cute and Clever Ideas from the Heart
Have you won her heart with any other valentine gifts for teen girls?