Inside:Valentine Gifts for Tween Boys. Small tokens of affection to show him he's still has your heart
He may be growing up, but he will always be your Valentine!
Even as my kids get older, I still enjoy celebrating minor holidays with little tokens of affection.
I've rounded up some unique and fun Valentine Gifts for Tween Boys, all under $15!
They are sure to get a smile out of him this Valentine's Day or for any other special occasion.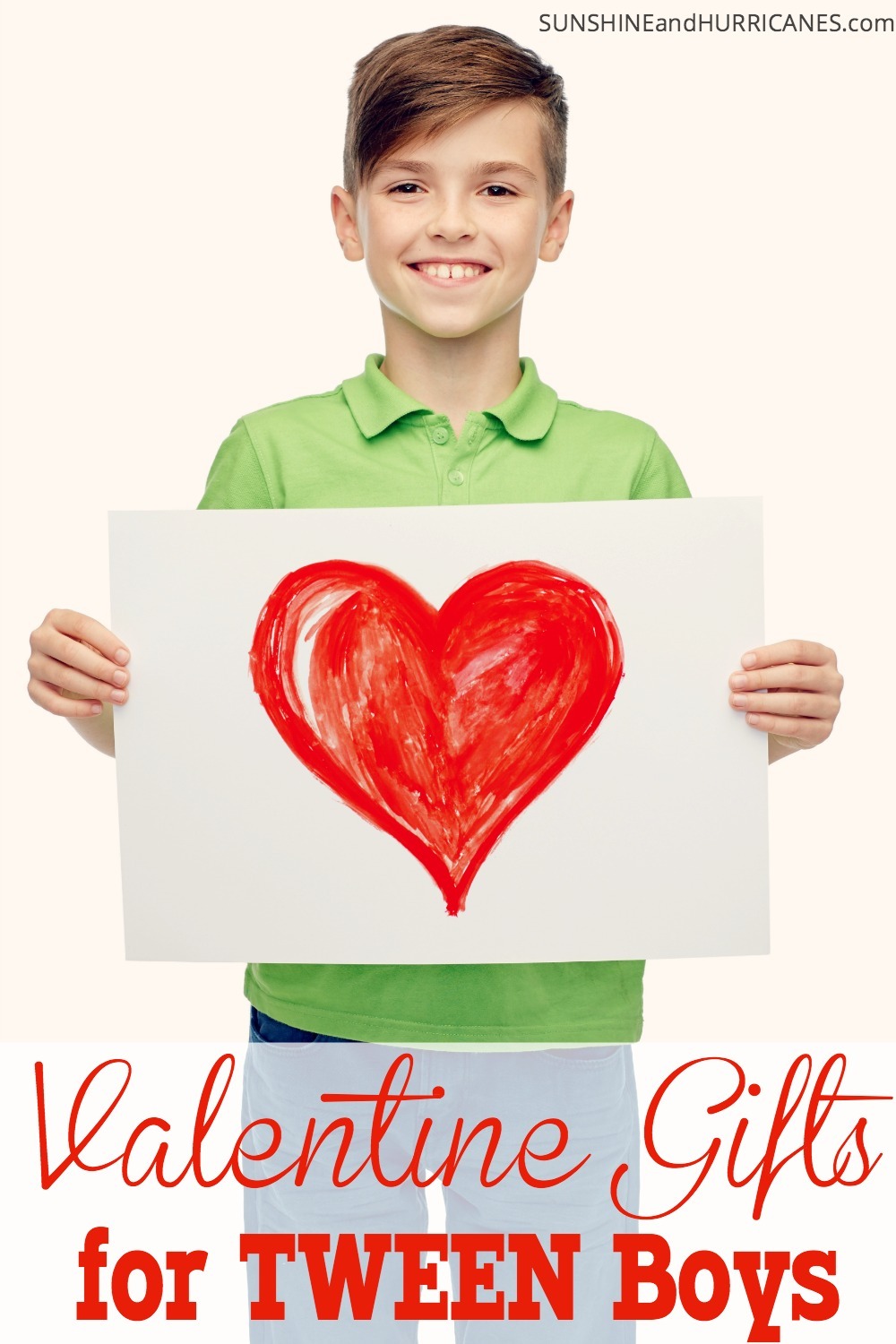 Not quite a little boy, bordering on the teenage years, definitely not a man, tween boys are full of life and at a challenging phase when it comes to gift giving.
These boys aren't completely ready to abandon toys but they're not exactly loving the things that made them happy as 3rd graders.
I've pulled together some Valentine Gifts for Tween Boys that my tween son and his friends enjoy and actually use fairly often.
I hope they'll make your gift giving easier for your favorite tweenager, too!
Valentine Gifts for Tween Boys

LED Bike Wheel Lights – Water resistant, super easy to install, these lights will trick out his bike and make him easy to spot by motorists and his buddies. Fun way to breathe life into a forgotten item on the garage floor & get him outside again!


Flippin' Awesome – Got a tween boy? Then you know all about the water bottle flipping craze! This book provides tips for better flipping, game ideas, and even pull out posters to create competitions and challenges. My son & his friends love it!


Insulated Misting Water Bottle – Our family's favorite water bottle, the insulation really keeps water cool throughout the school day and the misting feature is a must have here in perennially warm Florida. Pretty sure I should've bought stock in this company because everyone who sees our kiddos with this bottle winds up buying one!


Star Wars Graphic Tee – Not his Dad's Star Wars shirt, this updated version features a skating storm trooper and just enough of a cool factor to make it okay to wear a character T-shirt!

Puzzle Money Box – Make him work a little for his money, this puzzle box hides a financial reward(that you add) after he uses those mad brain skills on something other than video games. Much more fun than opening a card!


Pokemon Card Storage Tired of stepping on cards or finding them scattered? Buy him this easy organizer to store and categorize his precious Pokemon cards. Fits between 1300-1500 cards with movable dividers and makes it easy to transport for trading. Be sure to throw in a booster pack of new cards to keep that collection fresh!


Pokemon Essential Handbook – My son brought this home from the school book fair and I wasn't super excited about it…but, he has read from cover to cover and refers to it often. His friends like to look through it, too and it's pretty dog eared for being a couple months old so, I'm guessing your Pokemon fanatic will enjoy it, too!


LED Night Sky Lamp – Super cool addition to his junior man cave, this fun light takes his room from ordinary to extraordinary in seconds.


The Cube – Updated and ready for a new generation to solve, this cube is easier to turn and includes access to online tutorials to help your kiddo learn strategy & more in the quest to become a genius solver!


Bacon Dental Floss – Maybe he'll remember that flossing habit if it comes in a bacon variety? Worth a shot!


Fidget Cube – Relieve stress & anxiety with this proven method, great for kids & adults, can help with getting your boy to read and complete homework, too.


Mexican Train Domino Game – Not a little kids game, challenging and engaging for this age group through adults, good way to build critical thinking skills, too! We've got an entire collection of games for tweens, too.


Hamper Hoops – Maybe, just maybe, his dirty clothes will make it into the hamper if a sport is involved…worth a try!


Nerf Blaster – Nerf is something that is used on a daily basis at my house and among the neighborhood kiddos. Add another shooter to his collection, maybe even a bow and don't forget the extra refill darts!


Star Wars AT ACT Build and Play – No tools, paint, or glue required, this model will challenge his brain and leave him with a pretty nice toy to play with afterwards!


Magnet Science Kit – Construct a super magnet racer, yacht compass, and more with this interactive kit. Excellent STEM resource and contains various game suggestions as well.


Can Mini RC Cars – With LED headlights & tail lights, this remote control car is the perfect size to bring to the park or to Grandma's house.
Got Tweens? Then definitely don't miss out on these other helpful posts:
Top 10 Board Games For Tweens; From Moms of Tweens
10 Ways To Build A Rock Solid Relationship With Your Teen (or Tween)
10 Tween Chores Your Middle Schooler Needs For Survival
Gifts For Tween Boys; Tween Boy Approved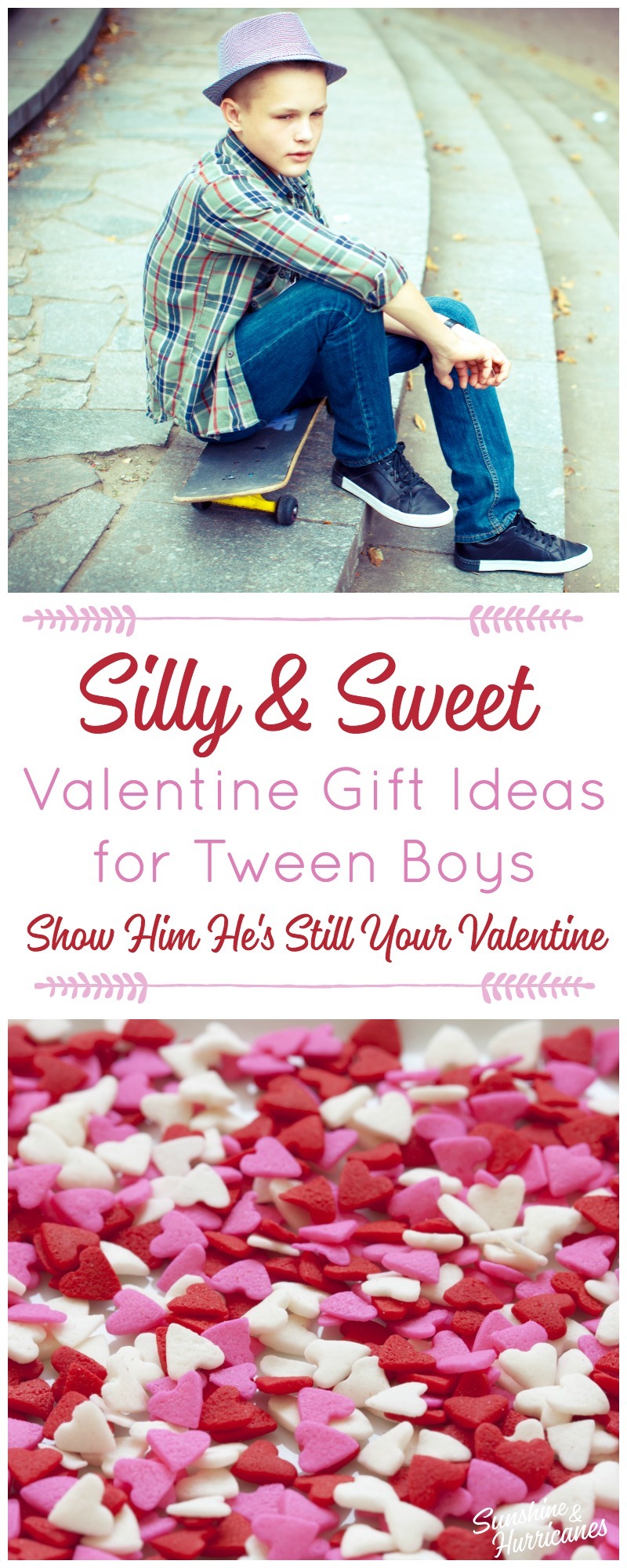 Do you have any other ideas to add to our list of Valentine Gifts for Tween Boys?