This easy Valentine's Day Chocolate Bark is a perfect combination of salty & sweet and makes a yummy treat for a class party or just to munch on at home. It's a favorite with our kids every year! It's also a great way to use extra candy from the holiday.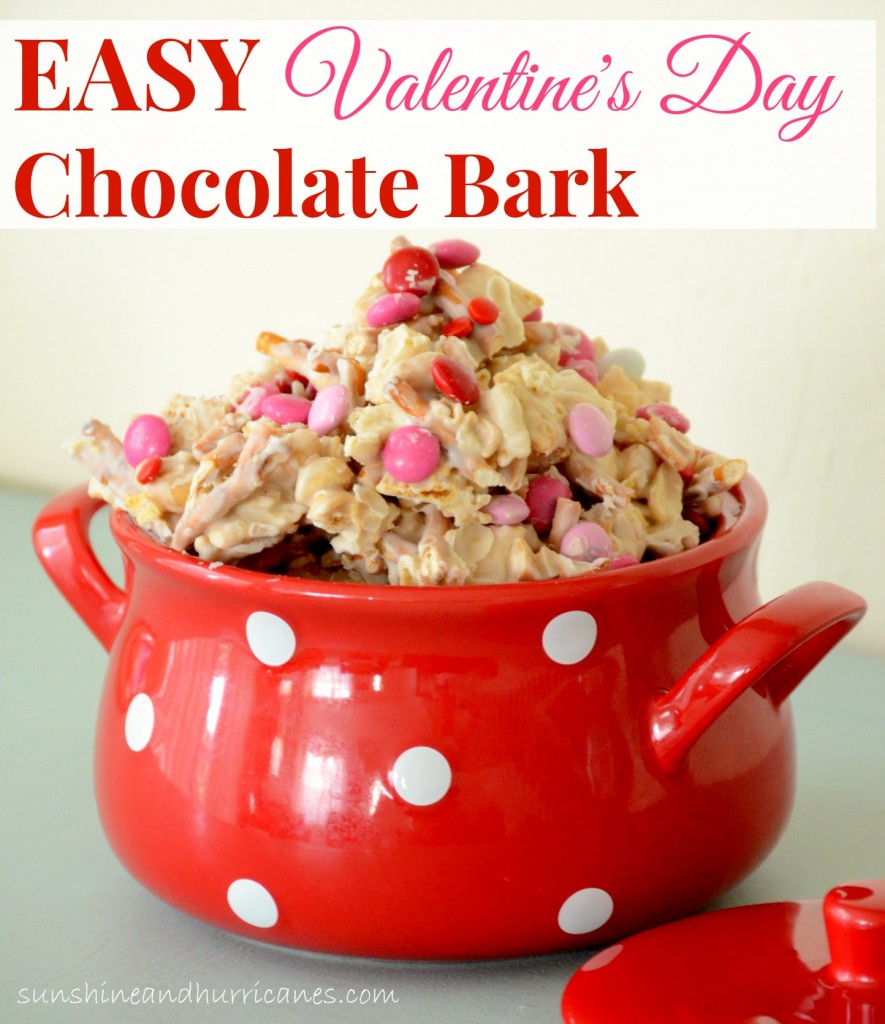 Easy Valentine's Day Chocolate Bark Recipe
This has become something my kids look forward to every year around Valentine's Day. I refuse to make it any other time of year, because it's just too good and I think we might stop eating real food.
I served it in this perfect red and white polka dot dish I just happened to have, but you could also serve it in these little Polka Dot Candy Cups
 at a school party or just for fun.
Valentine Chocolate Bark
Author:
Kira and Michelle at sunshineandhurricanes.com
Ingredients
2 cups Corn Chex
2 cups Rice Chex
2 cups thin stick pretzels
1 cup dry roasted peanuts
1 pkg(20 oz) of white chocolate
⅔ bag of Valentine M&Ms
Instructions
Coat a large mixing bowl with cooking spray and melt chocolate according to package instructions
Add all ingredients except M&Ms to the mixing bowl
Add the melted chocolate to the mixing bowl, stir until everything is well coated
Spread mixture across a sheet of wax paper to firm & harden
After bark has hardened, randomly break into pieces
My favorite part (besides the delicious taste) is how fast you can make this…5 minutes and you're done! The hardest part is waiting for it to harden so you can start devouring the salty sweet goodness! This is fun to package in cello bags with cute ribbon for teachers, neighbors, or co-workers. Also, great for a school Valentine's Day party. Spread the LOVE this Valentine's Day with Easy Valentine's Day Chocolate Bark!!!!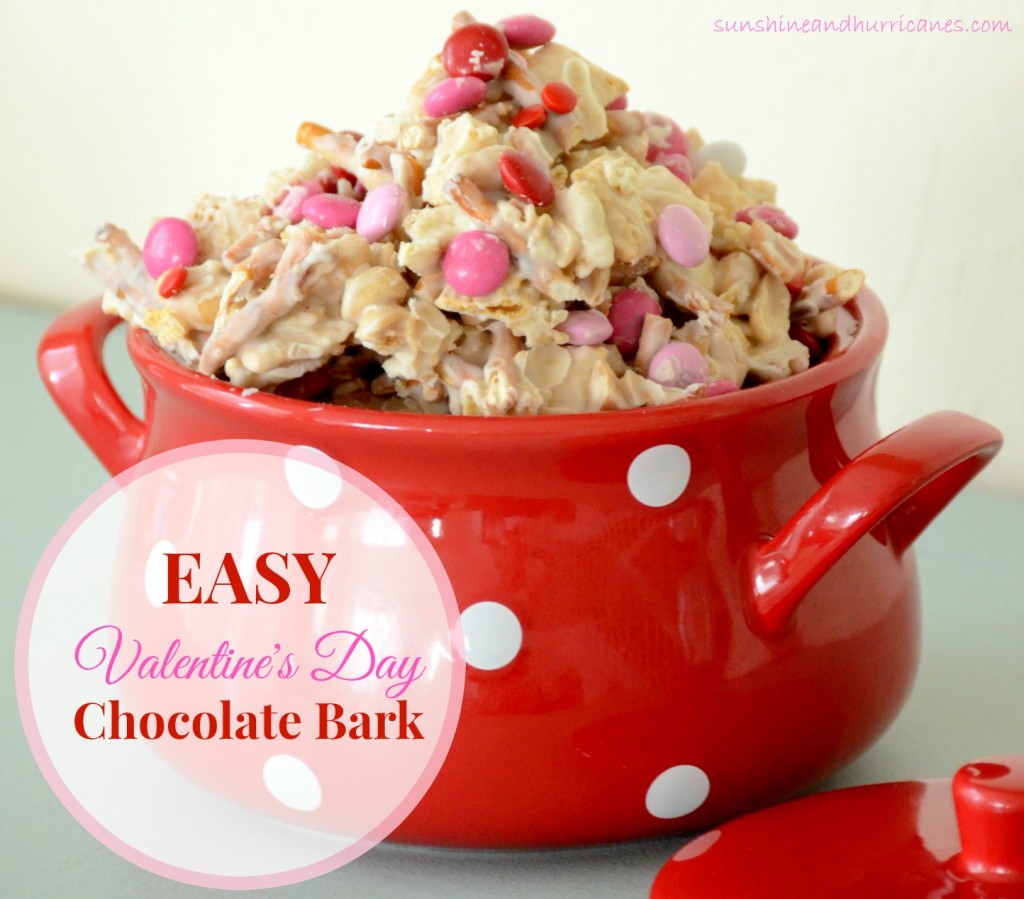 If you liked this post, you might also like: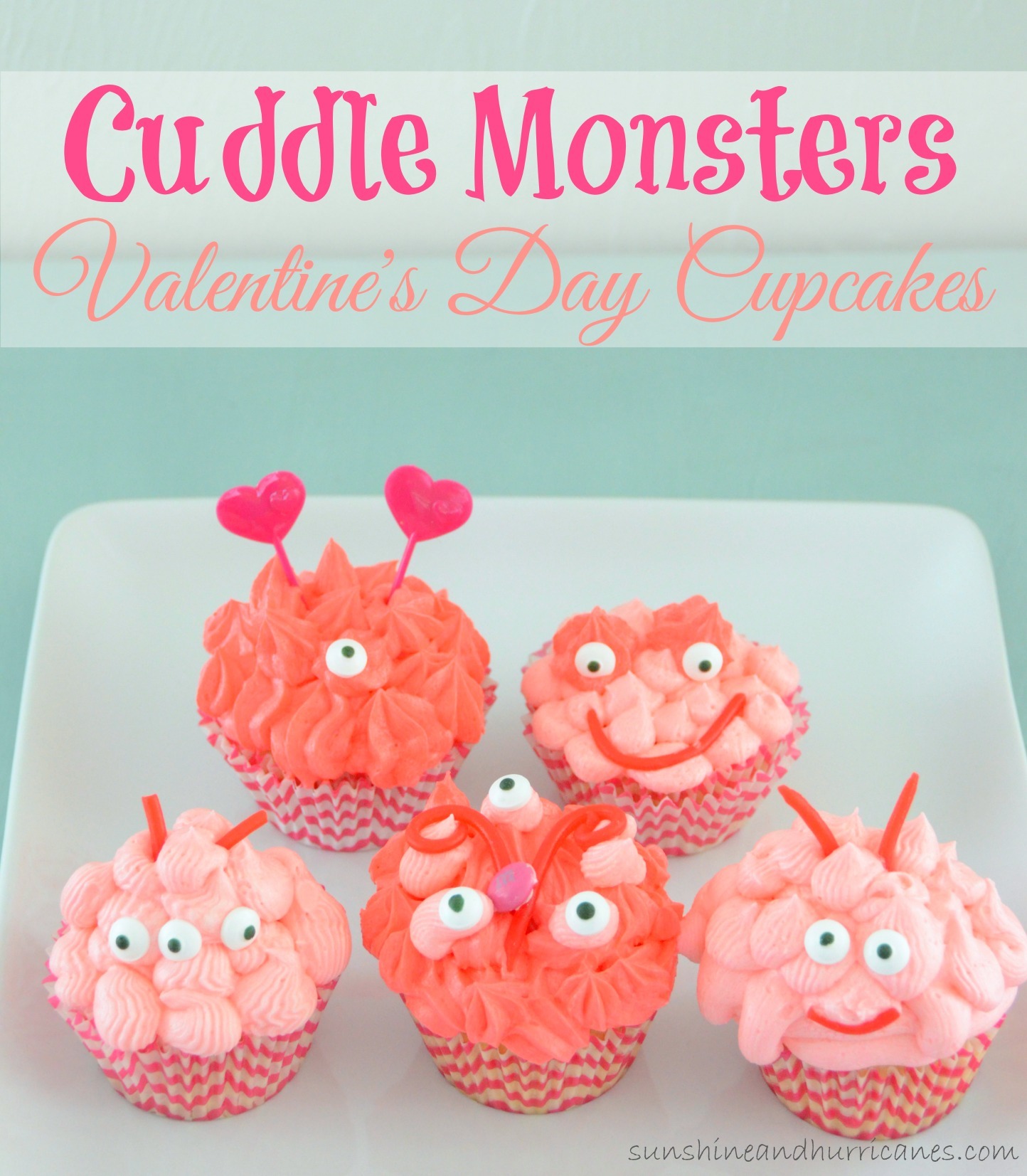 What other items might you put in our Easy Valentine's Day Chocolate Bark?