These Easy Valentine's Day Necklaces make adorable classroom valentines or even a fun project for a class party! Our Christmas Necklaces were such hit, I couldn't resist whipping up a Valentine batch!
This post may contain affiliate links.

Gather some red, pink & purple paper straws, as well as some heart shaped Valentine's Day erasers that you can easily find at the Dollar Store, necklace holder or cording for stringing, and eye screws to get started.
Cut the straws into 1″- 1.5″ pieces, great job for the kids, while you gently twist the eye screws into the tops of the erasers. Add the eraser to the necklace first, then the straw pieces until the necklace is full!
If you chose to use plain cording, cut individual pieces approximately 24″ in length and then tie a knot to secure the eraser charm and straw beads.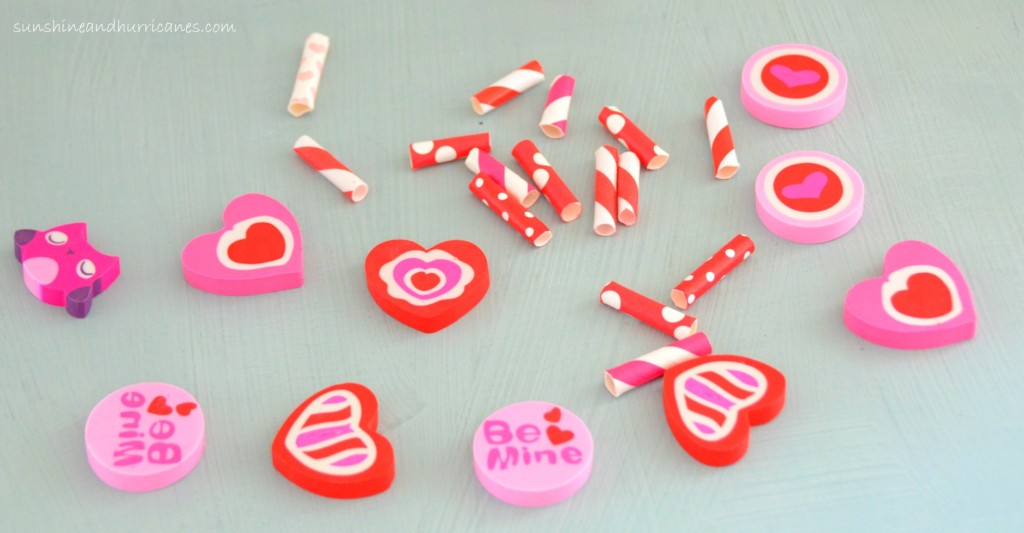 These Valentine's Day Necklaces would be cute for a party, a gift from a child to an adult, or a fine motor building craft! I've been quite successful finding straws & erasers at the dollar store making this very budget friendly for a large group! Have fun!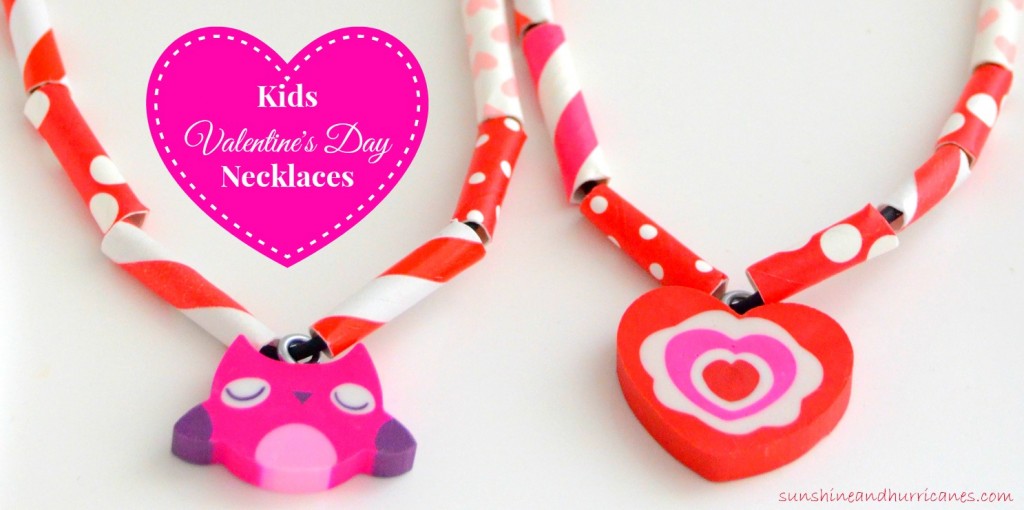 We've got some other great Valentine's Day Crafts that you won't want to miss. Definitely check out
These 3 Simple Valentine's Day Crafts for Kids.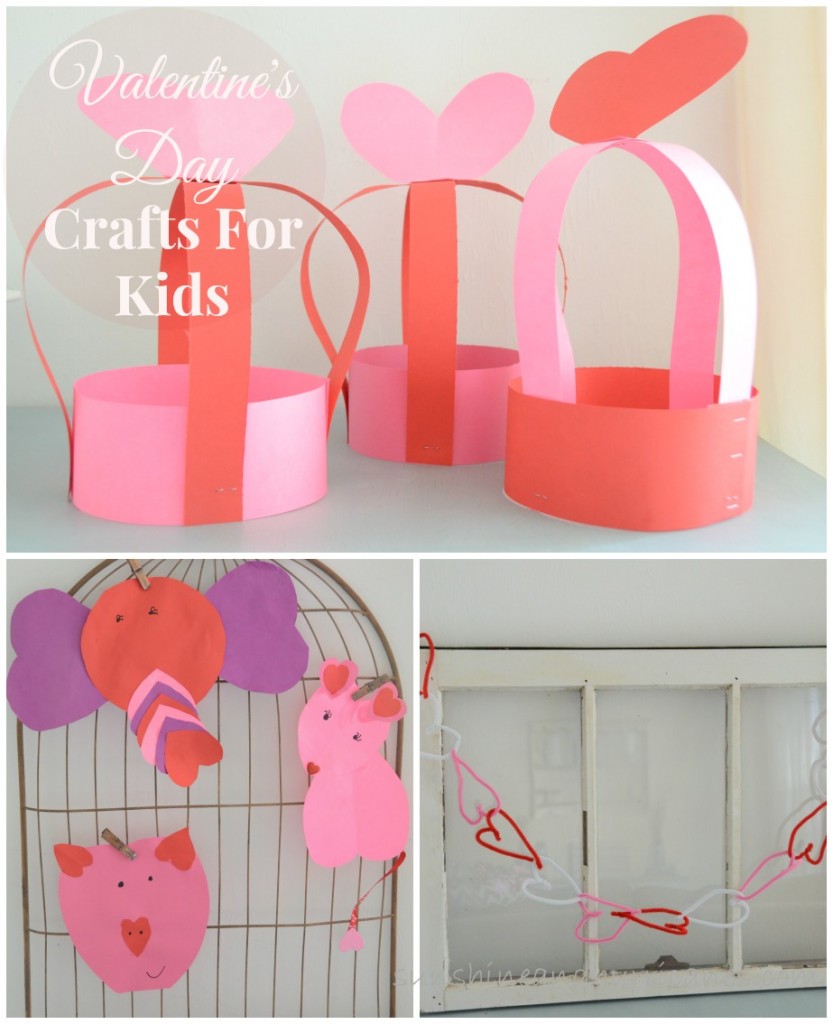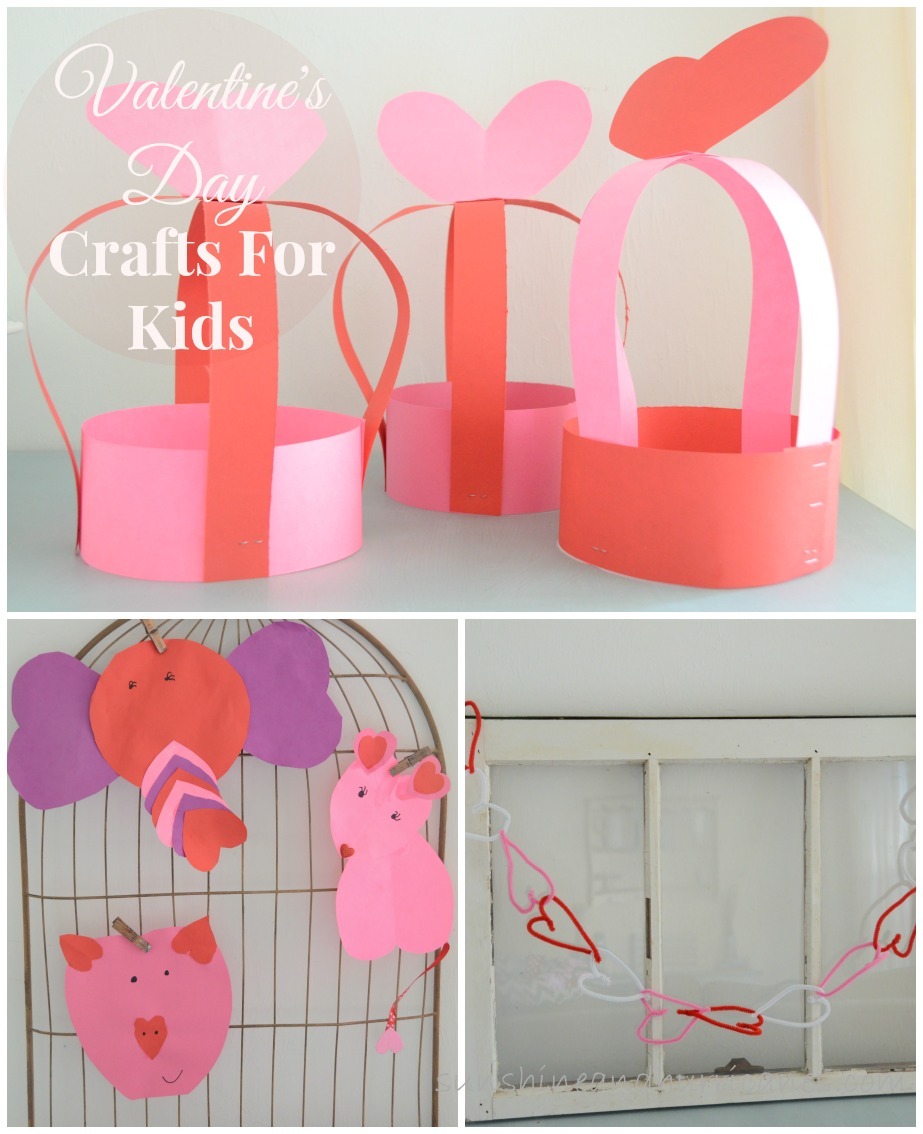 Everything You Need for a Class Valentine's Day Party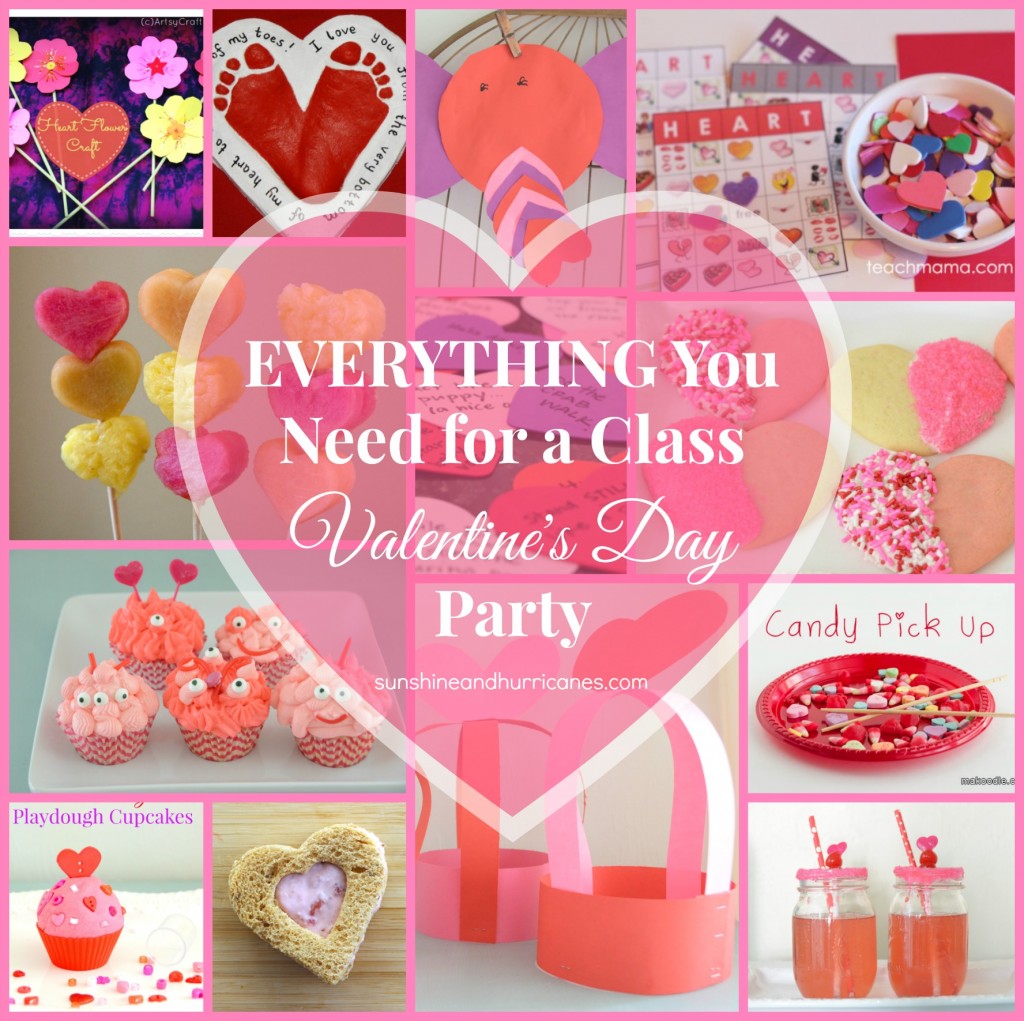 Want more awesome Valentine's Day Ideas. Follow our Valentine's Day Pinterest Board:
Follow Sunshine and Hurricanes 's board Valentine's Day on Pinterest.
What would your kids like most about these Valentine's Day Necklaces?