This post may contain affiliate links.
Okay, so as a blogger I feel like it is my job to share my deepest darkest secrets with you as well as my best tips, tricks and advice.
So, what happens when these two worlds collide?
It's called Amazon.com and Amazon Prime
. I confess that I may have an eensy weensy addiction to this service, but there are so many reasons that justify my obsession.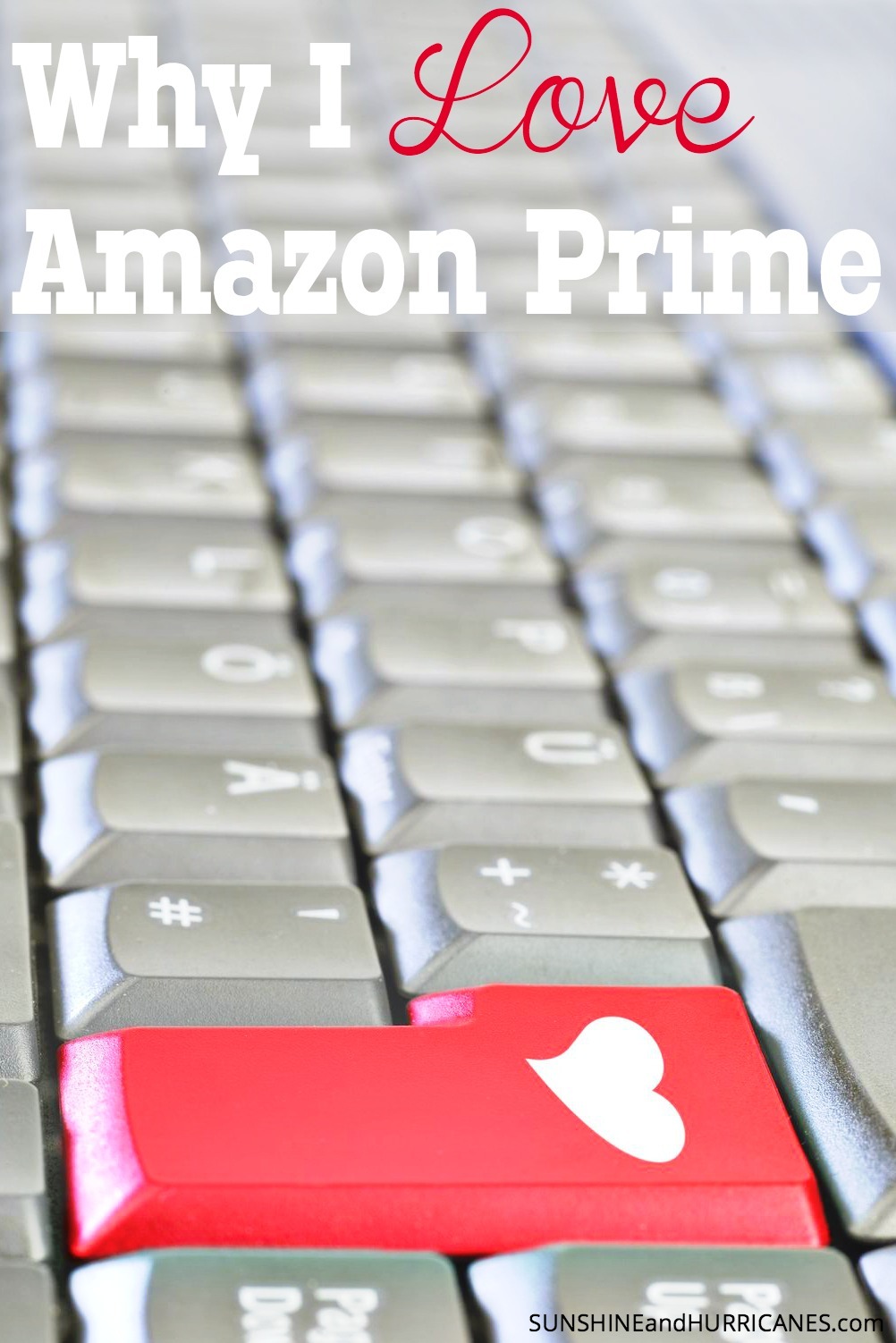 When my husband signed us up two years ago, I thought he was crazy. I expected to cancel almost immediately, but then I began to really understand the brilliance of Amazon.com.
Savings
First of all, they provide TONS of ways for you save. Coupons? check! Discounts on just about everything you buy for your house? check! Special deals for Moms? check! Honestly, telling you all the ways you can save on Amazon.com would take a whole other post. Oh, and I actually happen to have already written it, so feel free to read more about ALL THE WAYS TO SAVE WITH AMAZON.COM.
Why Prime:
FREE Two-Day Shipping
Okay, but beyond just the savings on buying stuff, I discovered many ways that Amazon Prime
made my life so much easier. Anyone else here a procrastinator? Yeah, me too. So, whether it's Birthdays, Christmas, back to school shopping, you name it – I tend to be shopping pretty last minute. However, with prime, I can get anything shipped to me in two days for FREE!!! Yep, two day shipping for free. How is that for saving my butt and instant gratification all rolled up into one.
I'm going to be straight up, this one alone probably saved my husband (also a major procrastinator) and I more money than we spent on the year long membership. Once I combined the money we saved on the discounts Amazon offers on its products relative to many of the retailers where I would have gone locally to buy something last minute OR what I would have paid to rush ship the items from online retailers – well, let's just say I definitely came out ahead in the game.
FREE Streaming of TV Shows and Videos
As part of an Amazon Prime membership
, you get access to Thousands of popular movies and TV episodes
. We have an almost weekly family movie night in our house, and we're way beyond buying movies ( I don't like the clutter for something we might watch once or twice at most). When you add up Red Box fees or On Demand costs, again, we come out way ahead with a prime membership.
BUT an even bigger reason why prime's streaming service became so valuable to us, it helped us to Cut the Cord on Cable TV. I'm almost ashamed to say what our cable bill was every month, but it was well into triple digits. At the end of the day, we didn't need to be spending that much money or that many hours on watching TV.
You can use a DVD player, a gaming console or many other devices (more info in the Cut the Cord on Cable TV post) to access prime streaming video to watch on your TV. My husband and I have enjoyed watching shows like Orphan Black, but even better has been the original programming for kids of all ages. My one science addicted child is in love with Annedroids
, an adorable series about three tweens who build all sorts of cool robotic creations using items from a junkyard. Plus, there are about a half a dozen other smart, quirky and high quality original programs for kids from toddler to teen. However, don't worry, many of your kids other favorites from PBS and Nickelodeon are also available.
Other Prime Perks
In addition to the Free two day shipping and the video streaming, there are several other great reasons to get prime. If you are a music lover, you'll have access to millions of song titles that you can listen to anywhere on the go. You can create your own playlists or even access pre-made playlists based on your personal tastes.
For a reader like me, I liked that I get one FREE Kindle download each month from the owner's lending library
, which has more than 800,000 titles to choose from. I have a Kindle Fire AND the Kindle app on my phone so I can read when I'm stuck waiting in car lines, traffic or other unexpected hold-ups.
There's even a new service that has recently been introduced called Prime Pantry
, where you can load up a box with ALL your household essentials, many of which are large bulky items that may not qualify for free shipping and get it all sent to you for one low price. It's a great way to save time as well as money, both from product discounts and gas money, to get all your family's staples delivered to your door.
Prime Trila
Perhaps, like I was, you aren't really sure that prime is for you. You can find out by giving it a 30 day trial for free. So, if you want to get in on the action and test out prime, jump in with the FREE 30 day trial.
Are you already a member of Amazon Prime? Tell me what you love about it in the comments?
Looking for other ways to save?
Follow Sunshine and Hurricanes 's board Frugal Finds and Budgeting Wisdom on Pinterest.