Every Summer, our family takes about a 12 hour journey from Florida to the mountains of North Carolina. We've been doing it since our kiddos were babies and we've learned a thing or two about what works and what doesn't on these little adventures. One of the ways we've kept our sanity has been the practice of not letting anyone become hangry(hunger leads to anger=hangry). Neither my hubs nor I are big fans of frequent stops, but kids are snackers and having road trip snacks along will save you time and money, allowing you to avoid the gas station junk food break.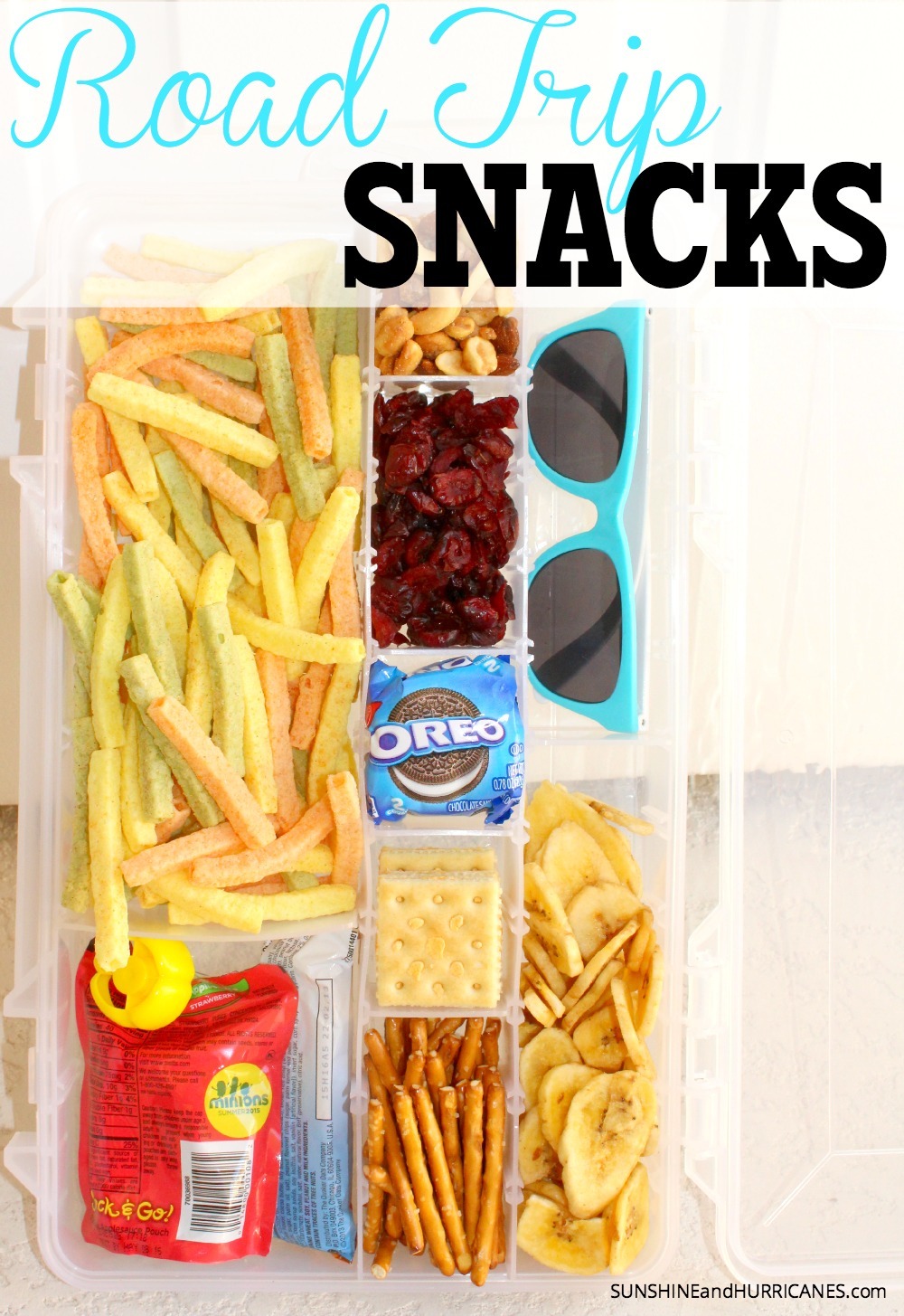 Over the years, I've adapted how we do road trip snacks based on our kid's ages & needs. Now that my youngest is a preschooler, we've started these daily snack boxes and they've been a hit with everyone! We started with new, inexpensive fishing tackle boxes and had the kids fill all the compartments with snacks and necessities for our long van ride.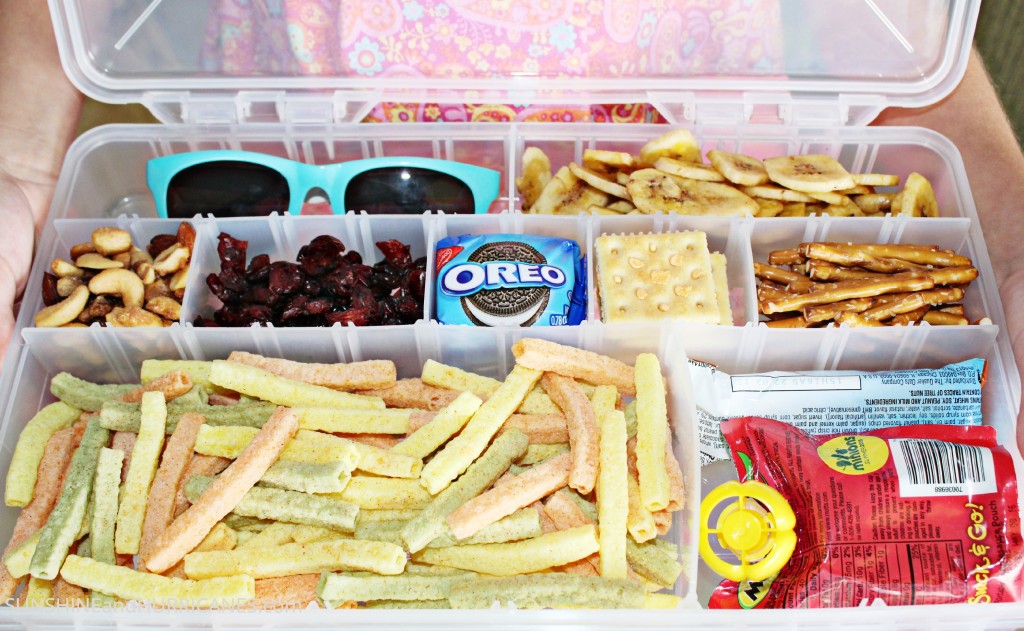 I use snacks that don't melt easily, don't require refrigeration, and aren't too messy. Pretzel sticks, granola bars, fruit pouches, banana chips, nuts, and craisins have been favorites but I always include a special treat as well. The morning we leave, I pass out the snack boxes and the kids know that this is their snack allowance for the day. We'll be stopping for regular meals, but not planning additional snack stops or refills for their box.
They're in charge of managing their snacks throughout the day; if the snacks are gone at 10am, they're gone for the day. This is a great way to teach them about choices, time management, and balance in their eating.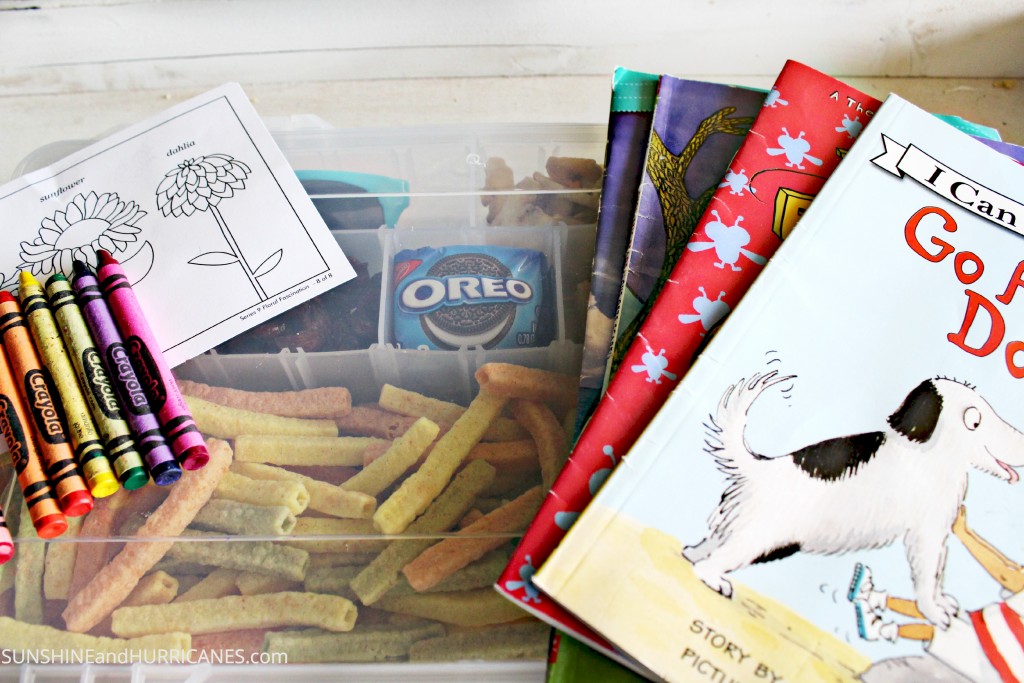 Another bonus with these boxes is that the flat top, when closed, is a great lap desk for coloring or reading!
The road trip snack boxes are something my kiddos look forward to each time we travel and it's been a fun tradition to maintain over the years! How does your family handle snacking on long car trips? If you want more ideas about traveling as a family, be sure to check out our other Road Trip information: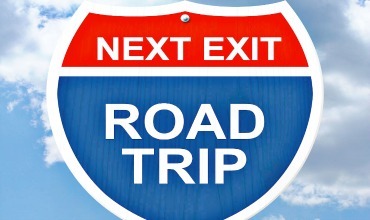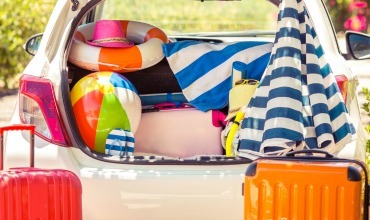 I was selected for this opportunity as a member of Clever Girls and the content and opinions expressed here are all my own.