This post may contain affiliate links.

Kid's DIY Christmas Necklace Craft
Do you ever wind up with your name on a sign up sheet, maybe sometime in September, to be the class holiday party mom?
Then, suddenly it's December and the teacher just send you a sweet email reminding you to prep a fun activity for 20 antsy little elves the day before Winter break commences.
Have no fear, this simple and low cost project will save the day. These adorable and easy Christmas necklaces are the perfect Christmas craft for kids!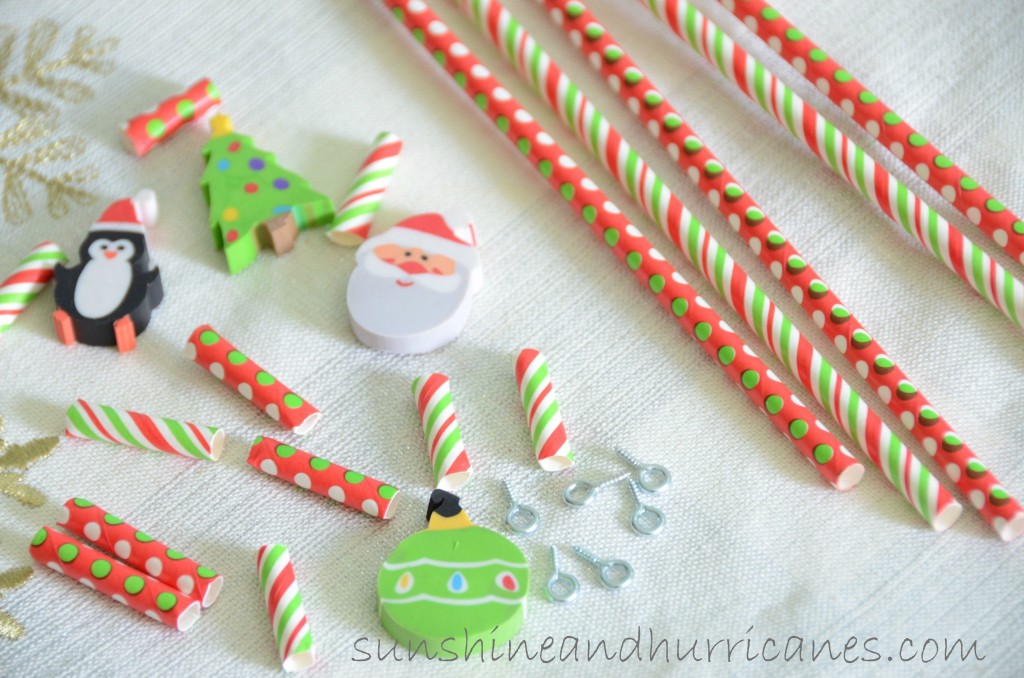 Here's what you'll need:
There are links to all these items on Amazon or I've given other places you can easily pick them up.
I added the eye screws to the tops of the erasers as this can be challenging for little hands. The screws will insert easily with slight pressure.
Then depending on the age of the children, they can cut the straws into 1-2 inch pieces or you may precut them.
Finally, let the kids can add their choice of eraser charm and straw pieces, creating a cute necklace!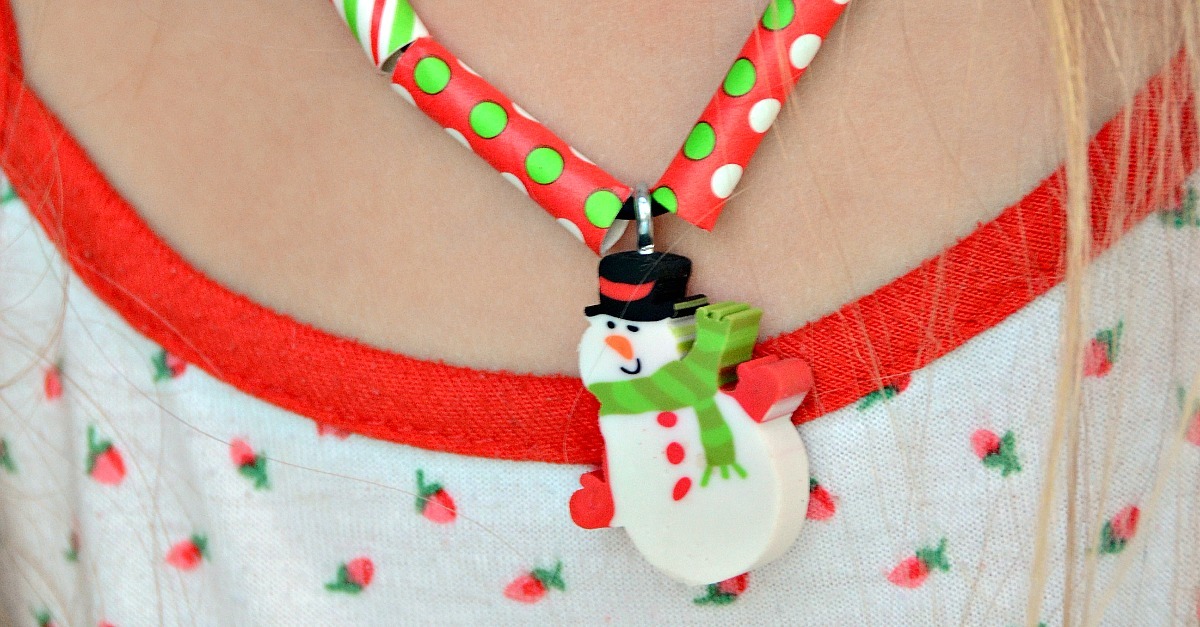 Looking for other other Christmas Crafts, Christmas Activities or Christmas Snacks for a school party. Here are some other ideas to save you time and help you stay stress free (or at least less stressed) this holiday.

Frozen Inspired Christmas Crafts
15 Christmas Cupcakes That Are Fun and Festive
Christmas Printables; Gifts, Activities, Decor and More