This post may contain affiliate links.

Kid's Christmas Necklaces
Do you ever wind up with your name on a sign up sheet, maybe sometime in September, to be the class holiday party mom? And then, it's suddenly December and the teacher is sweetly reminding you to prep a fun activity for 20 antsy darlings the day before Winter break commences. Have no fear, I have a simple and low cost project that will fit the bill, easy Christmas necklaces!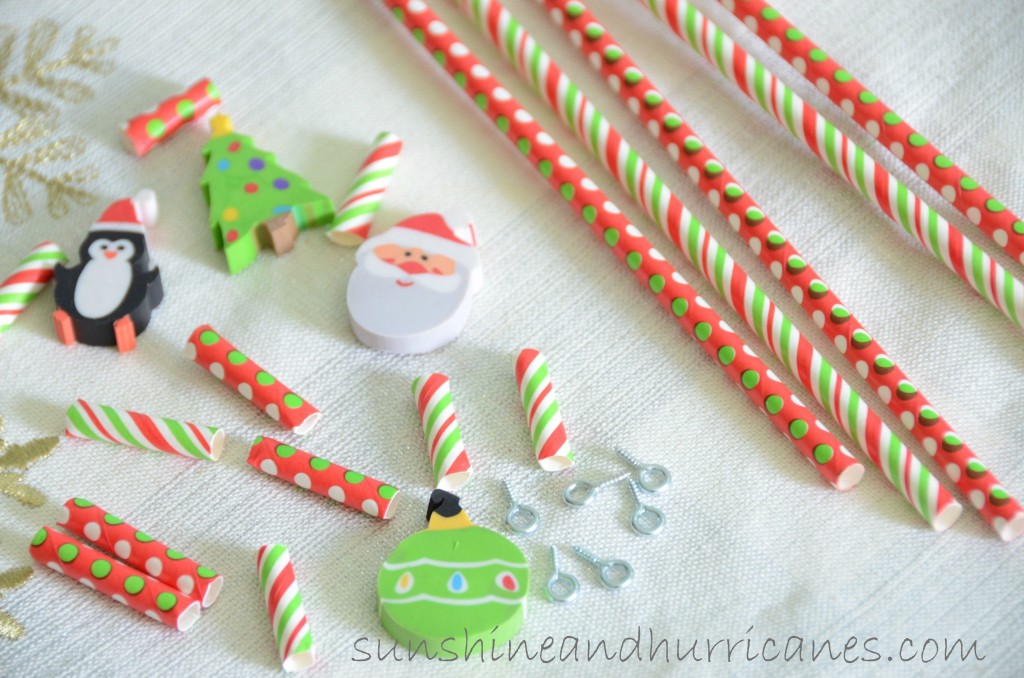 You'll need some holiday colored paper straws(I grabbed some at the dollar store), some Christmas themed erasers(12/pk at the dollar store), small eye screws(home improvement store) and  necklace cords with clasps
 or you can use plastic cording
 and tie knots in the ends to make necklaces.
I added the eye screws to the tops of the erasers as this can be challenging for little hands. The screws will insert easily with slight pressure and then, depending on the age of the children, they can cut the straws into 1-2 inch pieces or you may precut them. Then, the kids can add their choice of eraser charm and straw pieces, creating a cute necklace!