Inside:Christmas Printables – Gifts, Activities, Decor and More
Christmas is such a crazy time of year. Between shopping for gifts, cooking big meals for the family, and baking cookies for Santa, it's easy to get caught up in the Christmas season.
It doesn't matter if you're looking for gift tags or something to add a little Christmas to your home. This Christmas printable Round-Up has everything you'll need to make your Christmas merry and bright! In case that wasn't exciting enough, all of these printables are FREE!
Christmas Printables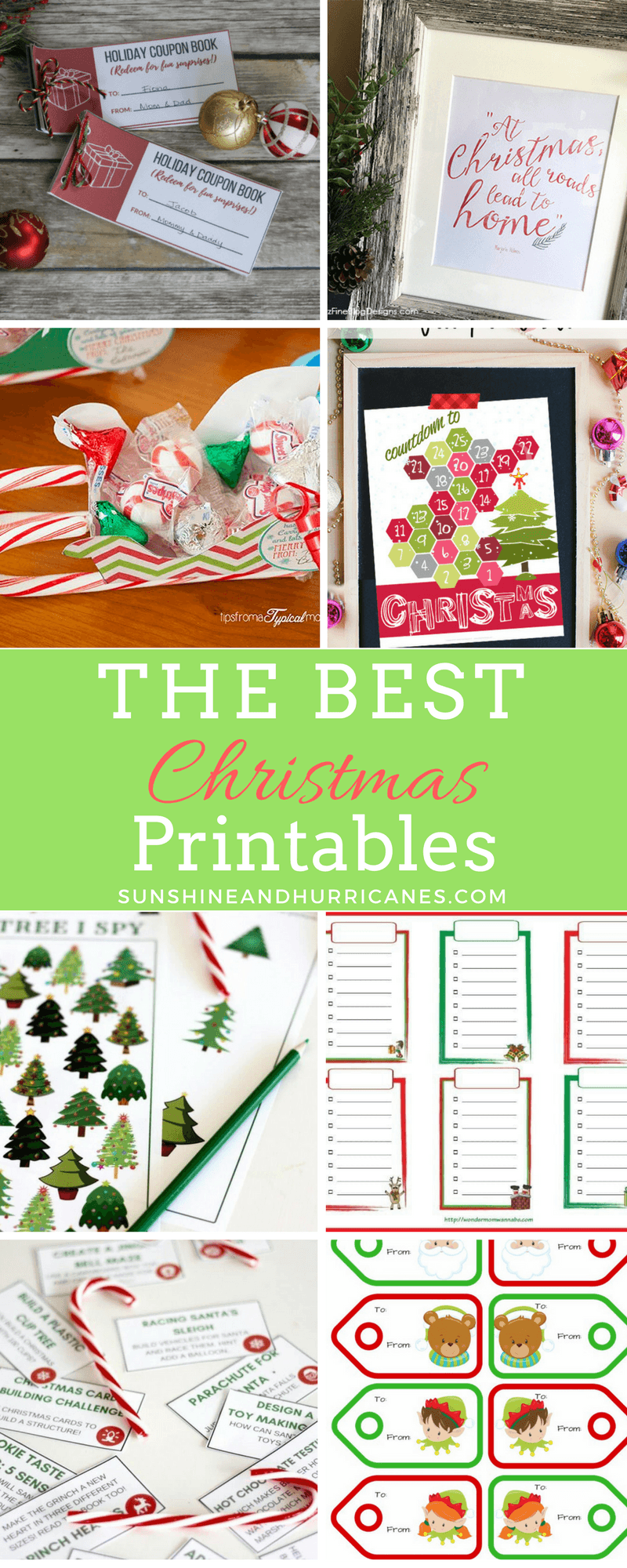 Gift Tags and Gifts
Why waste your money on gift tags when you can print them instead! There is a gift tag on here for everyone on your list, and even some gift ideas to go with them!
Organization
Whether you're baking a sweet treat for your neighbor or trying to organize your Christmas shopping, you won't want to miss these printables! These printables will organize all of your holiday needs in just four printables!
Activities
Whether you are trying to start a new Christmas tradition, or spend more time as a family, there is something on this list for everyone! There is something on this list for the entire family to do. The best part is that all of these are free, and perfect for family nights!
Decorations
When it comes to Christmas decor, I feel like you can never have too much. Whether you're looking for some wall prints for your mantel or a decorative countdown to hang, there's something here for you!
Related:
Everything You Need To Totally Rock A School Holiday Party
DIY Gifts Teens Can Make; Easy, Meaningful and Fun
Giving Experience Gifts Instead of Things
Hoping these Christmas Printables help bring a little more joy to your holiday!