A new twist on an old favorite – try Conversation Jenga for Family Game Night
May I be completely honest with you? Family game night was not something I enjoyed when I had a house full of preschoolers. Games like Candyland, Hi Ho Cherry O, and Chutes & Ladders made me want to stab a fork in my eye. The monotony and lack of competition was just SO painful.
Now that my kiddos are a little older, Family Game Night is a marvelous thing. Especially since I'm a believer in not letting my kiddos win as part of my philosophy about 5 Ways to NOT Raise Entitled Kids .
I've written about our Top 10 Board Games For Tweens and Best Board Games For Teens but with kids from age 5 through 15 at my house there are games that our entire family enjoys playing together. One of our absolute favorites is Jenga, because it's not restricted to a certain amount of players and with the age span at our house, everyone is able to play.
The strategy element also makes it enjoyable for each of us. But after a while, even an old favorite can become stale. So, I decided to jazz up our regular version and breathe new life into this classic by turning it into Conversation Jenga.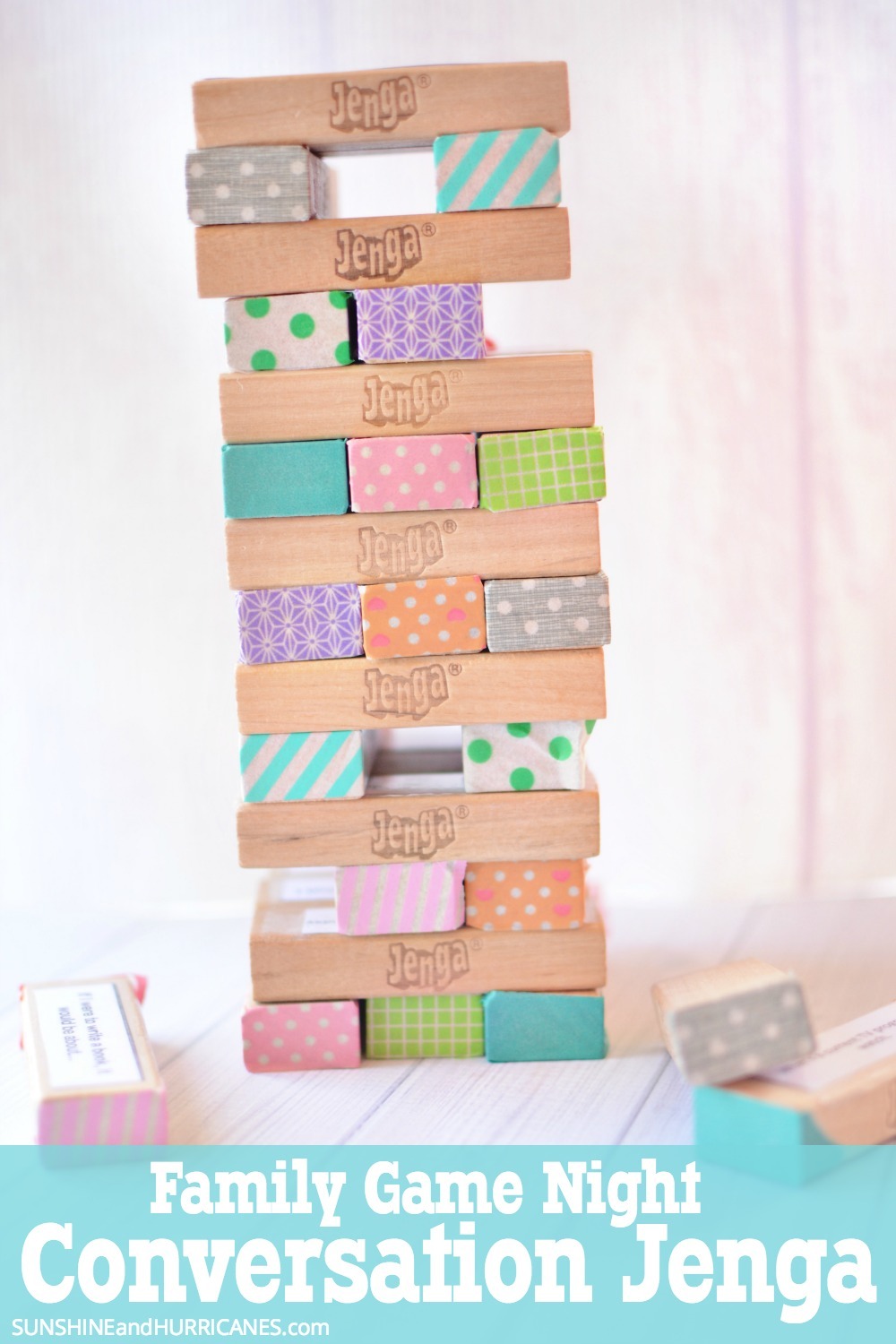 Conversation Jenga is a great way to get your kids talking. Their answers may crack you up or reveal a little something you didn't know about your offspring.
I created a simple free printable that you can use for your own Conversation Jenga. In under an hour, you'll have a brand new game that's sure to become a staple in your family game nights!
DIY Conversation Jenga Instructions
This will take no time at all.
Print the Questions for the FREE printable Here>>> Jenga Printable
Cut the question out as neatly as you can
Apply the questions to each Jenga block with a piece of clear tape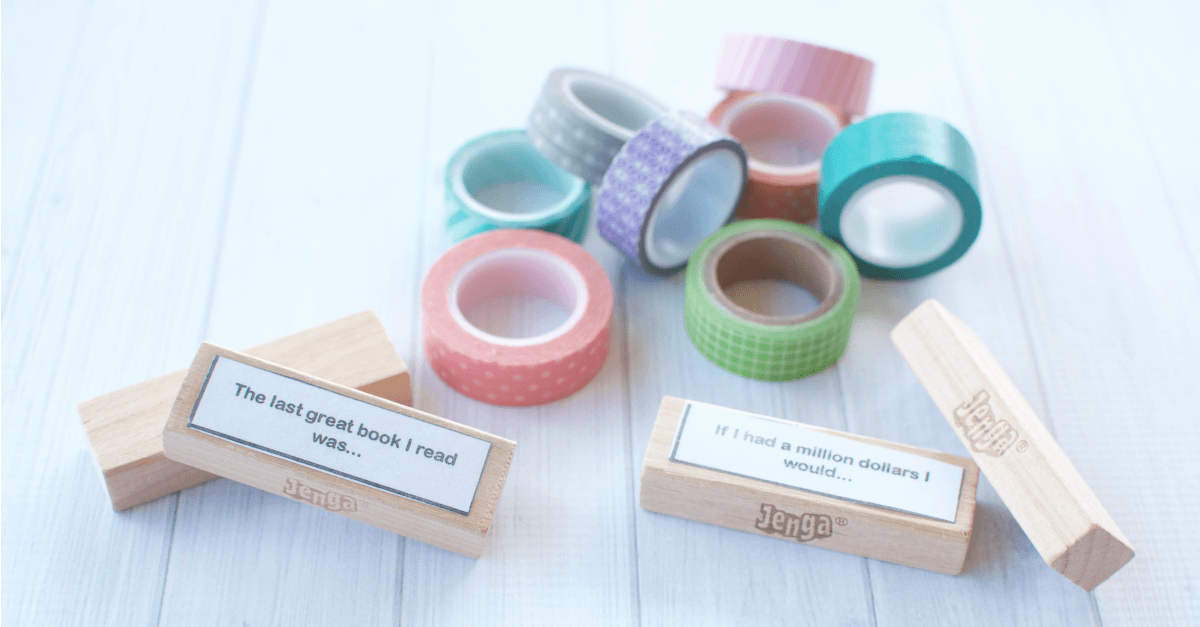 For fun, my teen daughter and I added a little washi tape to the ends. We love putting our own style on things (and we don't mind these kinds projects while we're sitting on the couch and watching a little Law & Order).
I intentionally left some of the tiles blank. If you draw one of those, you get to pick a card from the wild pile (they're included as part of the free printable). The wild cards are more interactive in nature and a good way to keep the younger kiddos engaged. It also gives them the chance for some physical activity.
Be warned: the wild cards are going to illicit giggles and grins from everyone!
Go ahead and breathe new life into the game closet. This simple upcycle of Jenga is sure to be a hit and works well at slumber parties, family gatherings, or even in the classroom!
Hey Teachers – I love the idea of using this with older elementary aged thru high school students in the classroom. It can build strong personal connections and lay the groundwork for 5 Ways To Teach Empathy To Kids .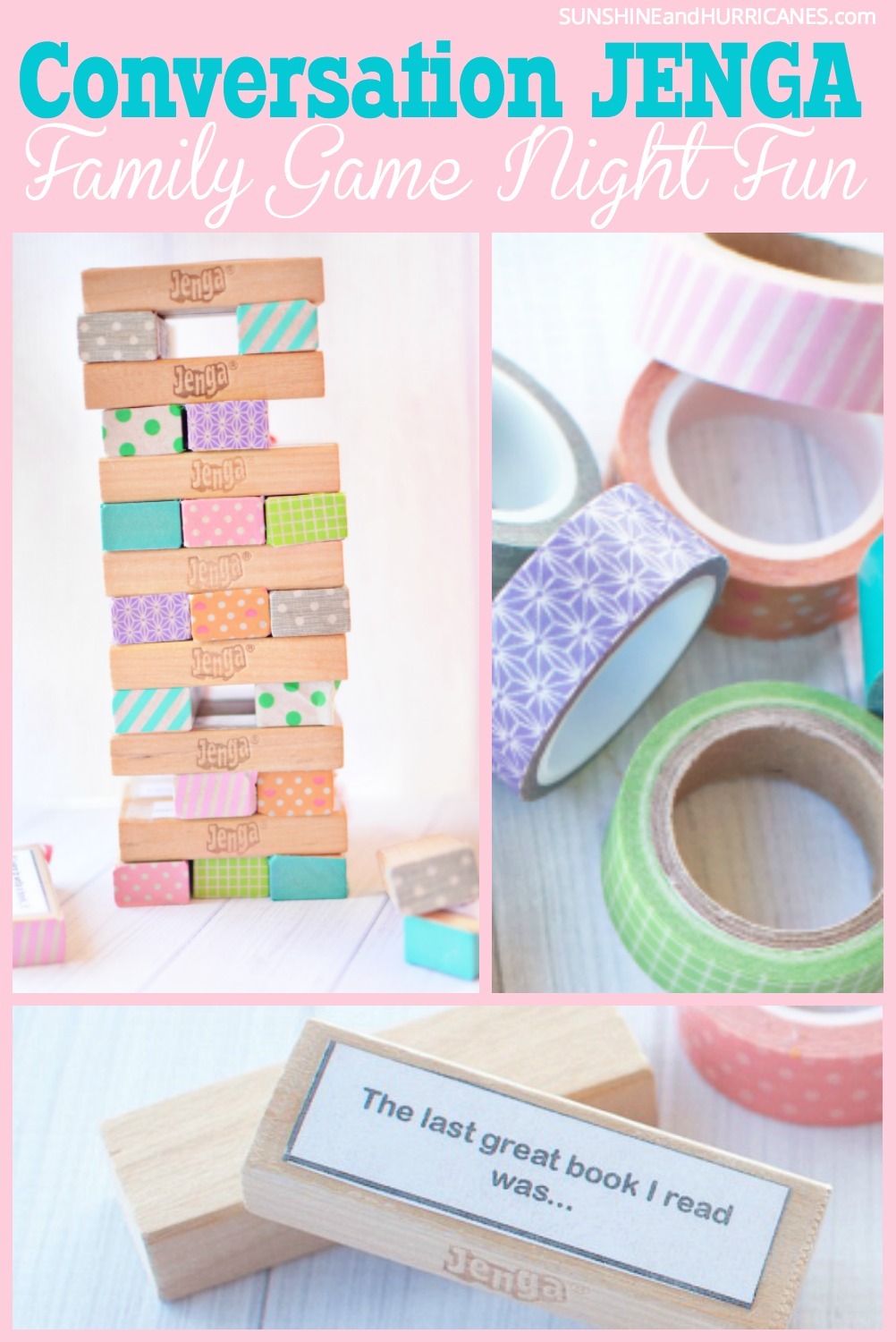 If you liked this post, we know you'd love these too!
10 Best Family Game Night Ideas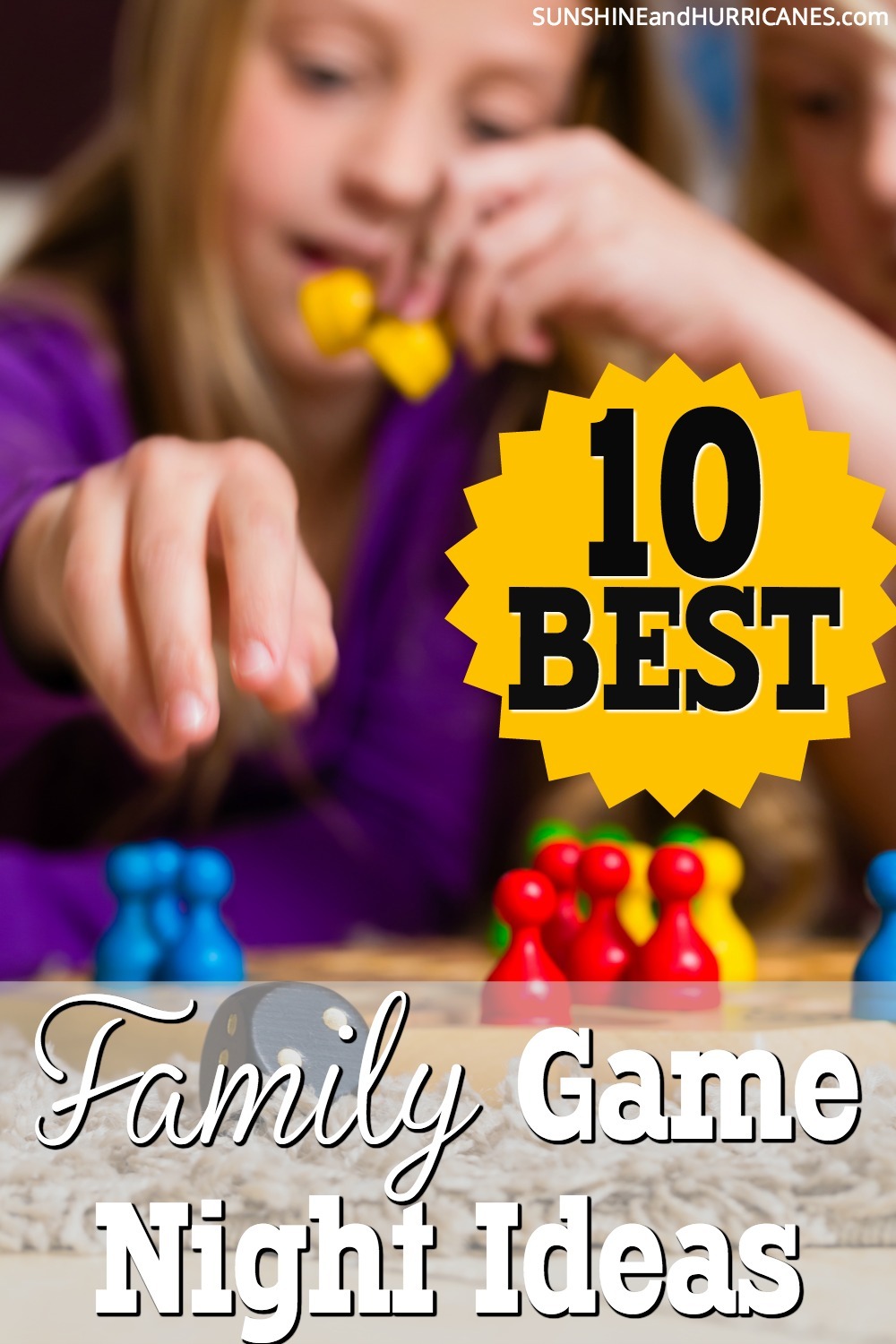 12 Preschool Games to Beat the Candy Land Coma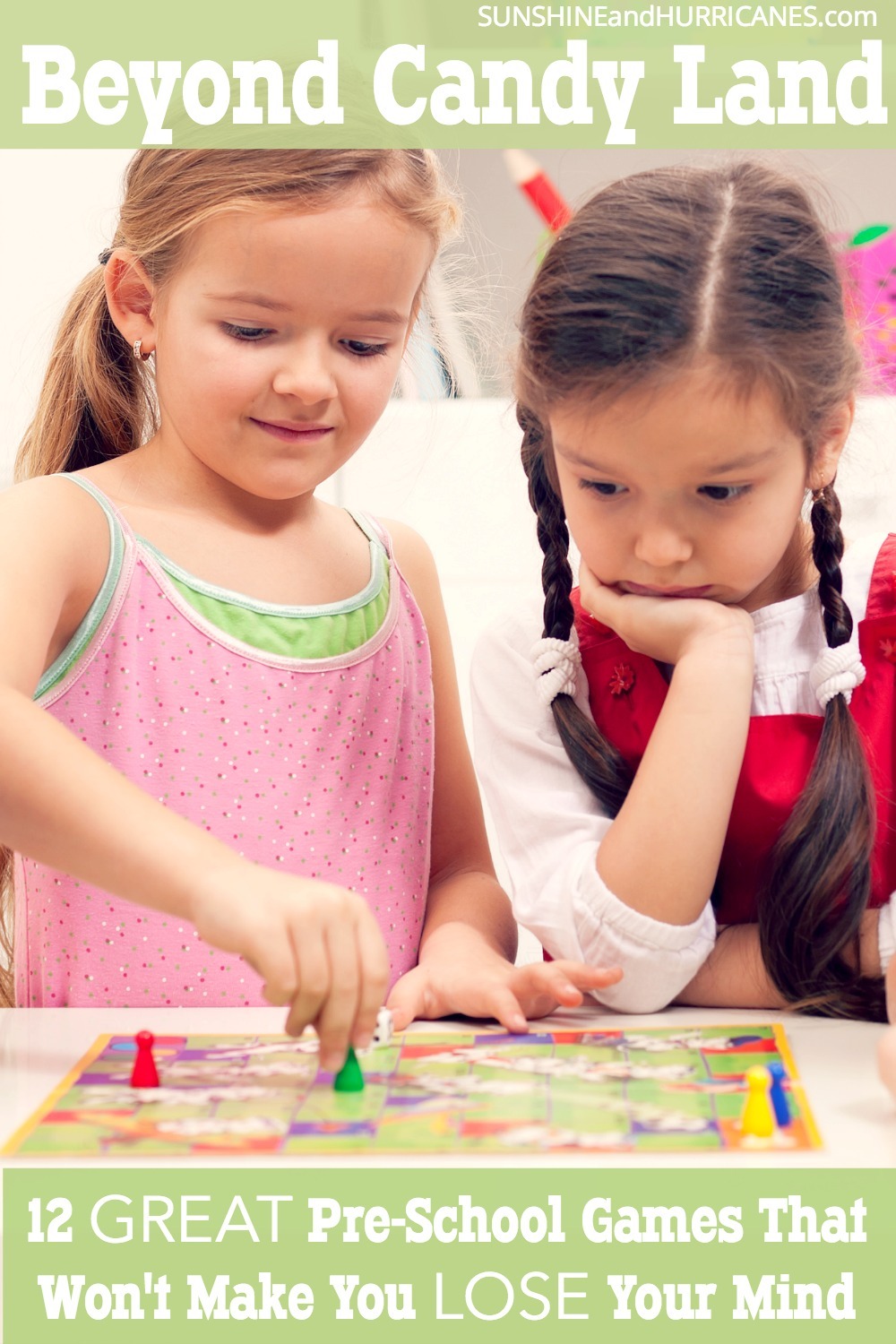 What other questions would you add to our Conversation Jenga?