Parenting today, wow is it ever one tough job. Once you reach those tween years, it can feel downright impossible. Especially, if you're trying raise kids with christian values. Technology, peer pressure, school demands and extra-curricular activities are just a few of the many distractions that can take our attention away from making sure we are raising strong christian tweens.
Plus, they are just growing up so fast! It feels like we're going to run out of time to teach them all the lessons that are important to fostering their faith.
Fear not, there are some powerful resources available to parents that can help. One of the easiest to access and that can really shore up your christian parenting skills are books. These are the ones we feel are the best of the best when it comes to parenting christian tweens.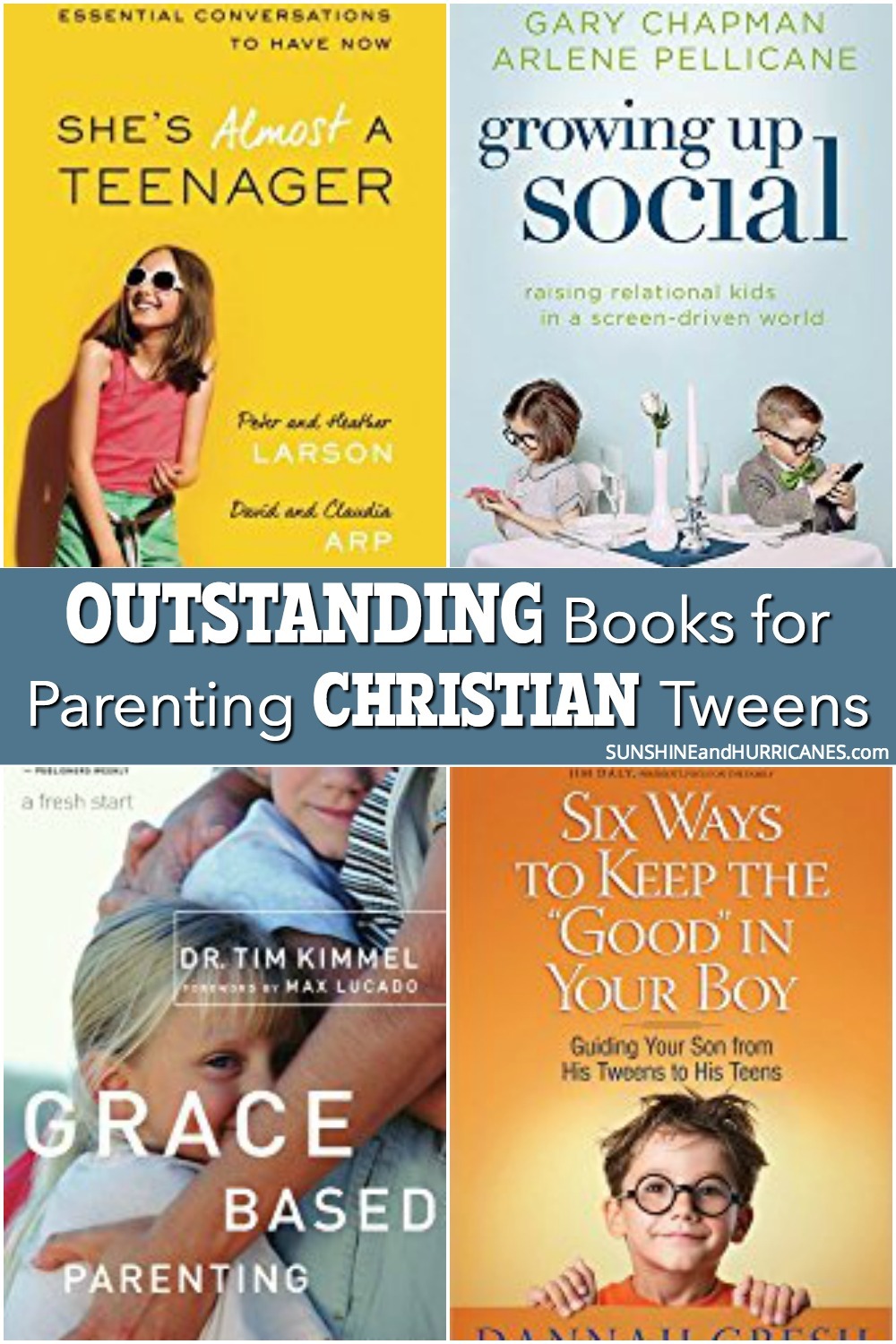 Much of parenting christian tweens is universal. There are certain values and beliefs we want to nurture to help our children as they face the touch choices that come with adolescence. But there are also so unique issues that face parenting the different genders through their tween years. You'll find these books cover a wide variety of topics that parents today will face raising tweens as well as specific books for both boys and girls.

Outstanding Parenting Books for Raising Christian Tweens

Growing Up Social Trusted Christian author, Gary Chapman, guides parents in setting a good foundation for media of all kinds in your family. Through stories, wit, and wisdom, you'll discover how to take back your home from an overdependence on screens. Plus, you'll learn to teach the five A+ skills that every child needs to master: affection, appreciation, anger management, apology, and attention.


Don't Miss It Parenting guru Reggie Joiner shares his passion for Christian parenting providing perspective and practical ideas to maximize childhood before entering the teen years.


She's Almost A Teenager This book is a structured approach to conversations and activities with your girl that will make it easier to have memorable times together. You'll find practical ways to encourage her in her faith, talk about the challenges she faces in school and with friends, and remind her that you love her dearly.


Raising Body Confident Daughters: 8 Conversations To Have With Your Tween Use these eight biblically based conversations to guide your tween into God's purpose for her body—to glorify him—and how that relates to practical concerns like embracing the physical changes of womanhood, caring for her own hair and skin and developing healthy habits of nutrition and exercise.


Six Ways To Keep The Good In Your Boy Practical experience and research, along with advice from her husband, Bob Gresh, provide a mom with six proactive ways to help her son honor his body in a healthy way, get outside to play unplugged and live out his faith.


Rare Girl: Plain Talk To Lead Your Tweens In A World That Screams Go Wild Join mom of 4, Renee Crosse, as she dishes on social media, dating, how to dress, dealing with friendships and negotiating the tween years with your daughter. Drawing from the Bible, Renee's advice and style is encouraging, non critical and full of wisdom.


Raising A Modern Day Knight My hubs leads a group of men through this study each year and it has really made a difference in the intentionality factor in parenting our tween son. The book will show how you, too, can confidently guide your son to the kind of authentic, biblical manhood that can change our world.


She's 12 Going On 20, Nurturing Your Daughter Through The Tween Years Easy-to-read and deeply personal, this invaluable book draws on a wealth of practical experience, careful research, and a deep grounding in the Christian faith and the Bible. The practically oriented "Working It Out Together" sections at the end of each chapter offer simple communication starters and activities to help you and your daughter talk things out and plot a positive course together for the challenging but exciting adolescent years.


Grace Based Parenting Dr. Tim Kimmel, founder of Family Matters ministries, offers a refreshing new look at parenting. Rejecting rigid rules and checklists that don't work, Dr. Kimmel recommends a parenting style that mirrors God's love, reflects His forgiveness, and displaces fear as a motivator for behavior. As we embrace the grace God offers, we begin to give it-creating a solid foundation for growing morally strong and spiritually motivated children.


That's My Son With refreshing honesty and a man's insight, author Rick Johnson offers the advice, understanding, and support every mom is looking for when it comes to raising sons of honor and integrity.


5 Conversations You Must Have With Your Son Structured guide to have practical discussions with your boy throughout childhood into the teen years. Great way to practice intentionality in parenting.


Six Ways To Keep The Little In Your Girl Dannah Gresh shares six ways a mom can help protect and guide her daughter, including: help her celebrate her body in a healthy way; unbrand her when the world tries to buy and sell her; unplug her from a plugged-in world; and more!

We know that you'll want to check out these other posts too!
10 MUST HAVE Parenting Books for Raising Christian Teens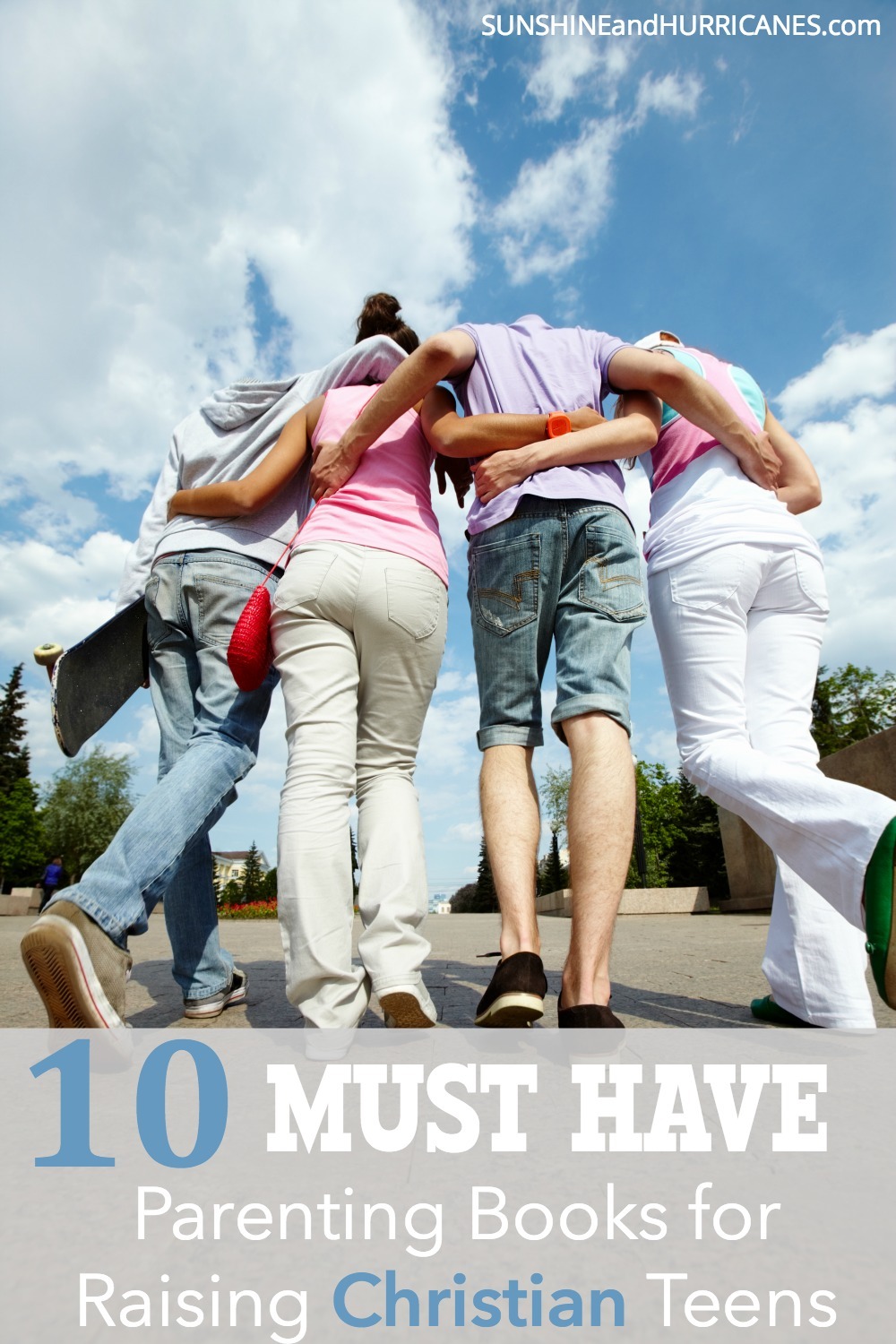 Do you have any other suggestions for great parenting books for raising christian tweens?