parenting books tweens and teens – advice, encouragement and support to get you both out alive.
The eye rolls are only the beginning.
Just as we think we're beginning to recover from the sleepless nights of their infancy and the never ending toddler tantrums, it's like deja vu. Only this time they've grown into giants overnight who have bigger vocabularies with which to tell us how much they hate us and in many cases they can drive themselves away instead of running.
Maybe you are one of the lucky ones who has a fairly happy tween or teen who actually seems to like you. (I've heard such creatures exist, but I'm skeptical)
Either way, in today's complex and sometimes scary world, we can all use a little help understanding, loving and guiding our kids through these years of change and growing-up.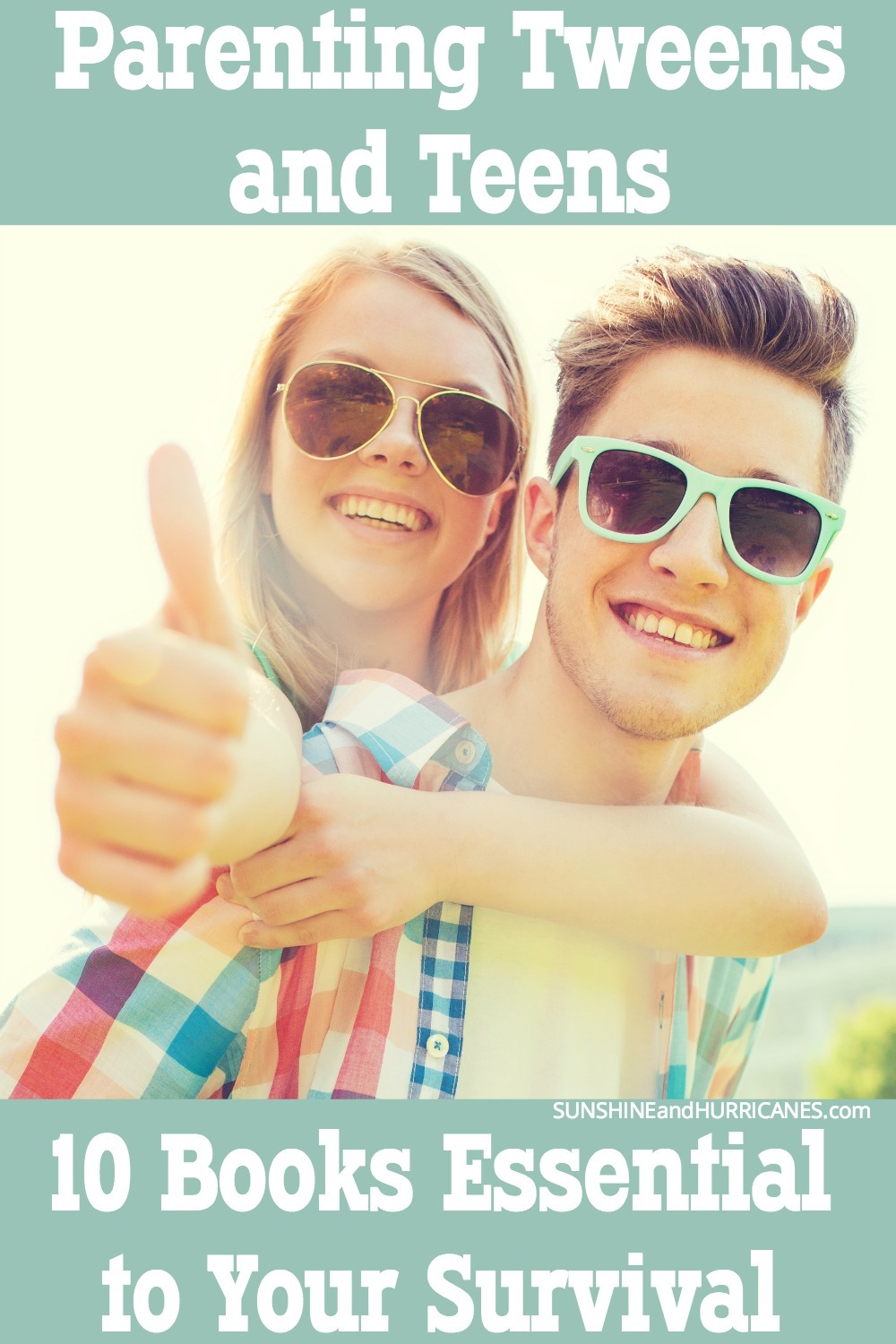 Parenting Books Tweens and Teens
UnSelfie – Why Empathetic Kids Succeed in Our All About Me World
Teens today are 40 percent less empathetic than they were thirty years ago and it's holding them back from success in many areas of life. Luckily for us and them, empathy is a trait that we can help nurture. Through the practical steps introduced in this book , you'll learn about the key skills parents need to cultivate in our kids that will enable them to grow into adults that we actually like and who will contribute to their communities and the world in positive ways.

Entitled, incompetent, immature, lacking problem solving abilities. These are just a few labels attached to today's younger generations. It started with helicopter parenting and has transformed into an epidemic of kids who are struggling to function as they enter into adulthood. If you're ready to raise competent, healthy, self-sufficient kids this is the guidebook that will get you there. It's time to turn the tide and transform modern parenting.

Let's be real, raising girls today is tough. Once we hit the teenage years, it feels almost impossible. Their emotions are all over the place and they are struggling to deal with a world that constantly bombards them with mixed messages and unhealthy norms. This New York Times BestSeller is what every parent needs to understand, connect, and grow with their daughters. Raising them can be a challenge, but they are just waiting for us to see how amazing they are and help them see it too.
Six Ways to Keep the Little in Your Girl
Kids today are growing up too fast. But this isn't a fact that we have to accept. There are ways that we can step in to slow things down and let our girls hold onto their childhoods just a little bit longer. This book covers everything from mood swings, to boy craziness and even navigating the minefield that is today's technology aimed at tweens and teens. No we can't keep them little forever, but we can make sure they aren't pushed into adulthood too soon.
As our children enter into the tween and teen years, they look more and more like adults, and so we often expect them to act more and more like adults. But during this period, their brains are continuing to go through vital development stages, which can explain some of their mystifying and often frustrating behaviors. Consider this a guidebook for you, and them, into the mysterious operating system that is the teenage brain.
Parenting Teens with Love and Logic
The original love and logic book saved me from selling my first born on eBay during our early years together. When every other parenting book failed me, this approach was the first one that made sense and actually provided practical advice that wasn't one sized fits all. When you need real tools for real life situations and kids who don't always fit the mold, this is the help you've been waiting for. And let's be honest, we might have been able to unload our adorable toddlers on eBay, but nobody is going to take our moody, pimply faced tweens and teens. So, we better figure out how to live with them, because we're stuck with them. 😉

The 5 Love Languages for Teenagers
Many of us are familiar with the original love languages book, maybe you're a quality of time kind of person or perhaps acts of service are more your thing. If you were a fan you know that learning how to identify the way you sought out love and belonging, gave you great insight into your own soul. Such information can be equally as helpful when it comes to tweens and teens. Understanding what makes them tick is the key to building a strong relationship with them during these difficult years and is also a necessity for helping them navigate the tricky issues they will face during this stage of their life.

Meg Meeker is a favorite among many parents when it comes to positively parenting tweens and teens. She tackles the tough issues with real truths and shows us how to be loving, but firm parents who bring out the best in our kids. In this book, she examines the unique bond between mothers and sons and addresses how important a healthy mother/son relationship during the teen years is to helping our boys become emotionally healthy and strong men.
The title alone makes you curious about what's inside, right? Although it pokes a little more fun and this pre-teen period, you will find a wealth of simple, but insightful information about your tween. It can feel like almost over night you go from having a sweet cuddly bear to a prickly porcupine and that transition is hard on both of you. While it takes a little more care and strategy, you can still find ways to pull your tweens close even at this time when they seem determined to push you away.
This book is not for everyone. It's a straight talking, nothing held back look at the reality that is teenagerdom in today's modern world. Yes, it's going to give you the nitty gritty details on sex, drugs and all those other topics that make many parents squirm, but it does so with a humor that helps take the edge off. This is the real deal with all the facts you want, and some you don't, but it will make you realize how important your role is at this time in their lives and how much they really do need you. Even if they insist otherwise.
Happy Reading and May The Odds Be Ever In Your Favor When It Comes To Raising Your Tweens and Teens.
If you liked this, you will LOVE these other posts:
10 Ways To Build A Rock Solid Relationship With Your Teen (or Tween)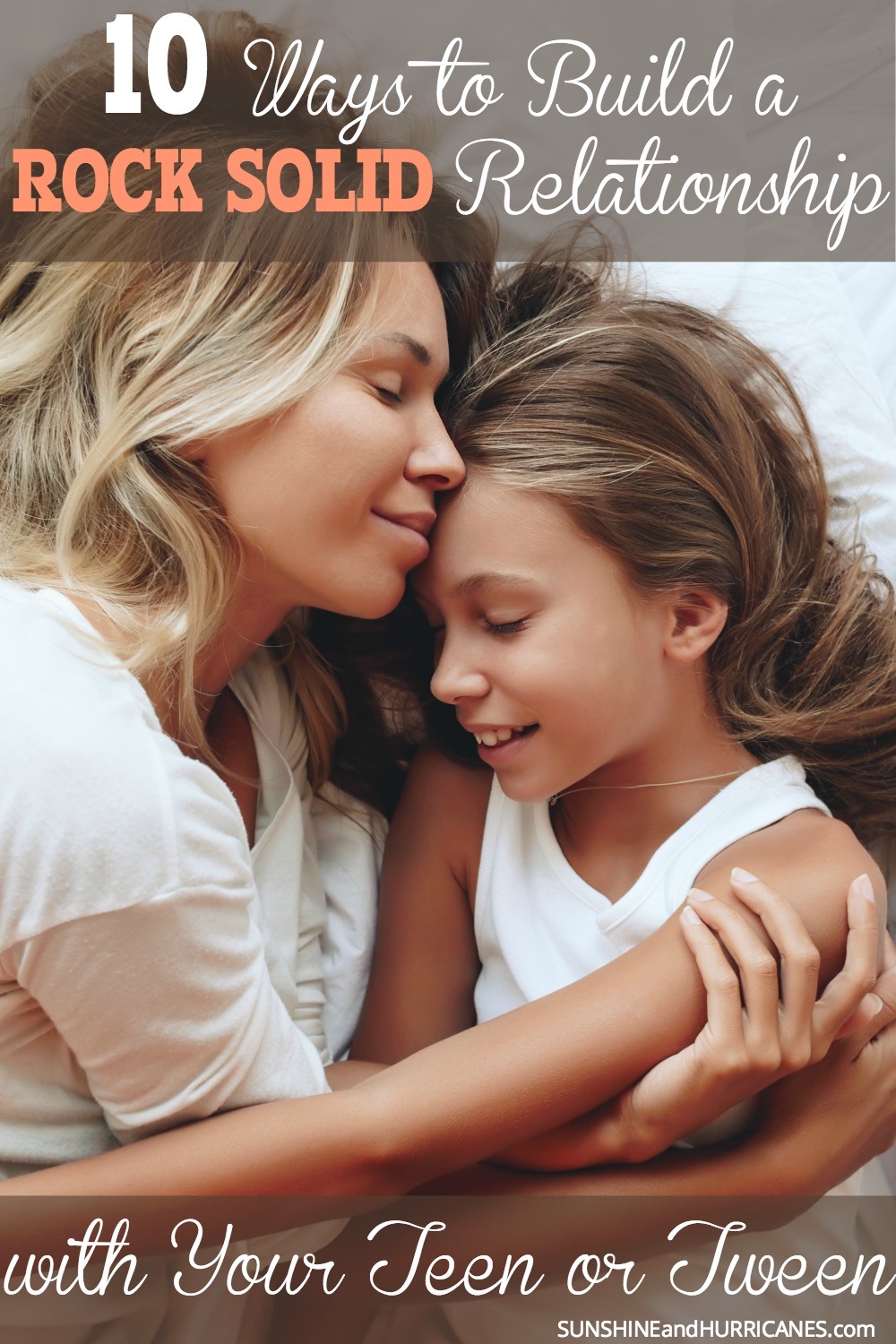 5 Surefire Ways to Soothe Surly Tweens and Teens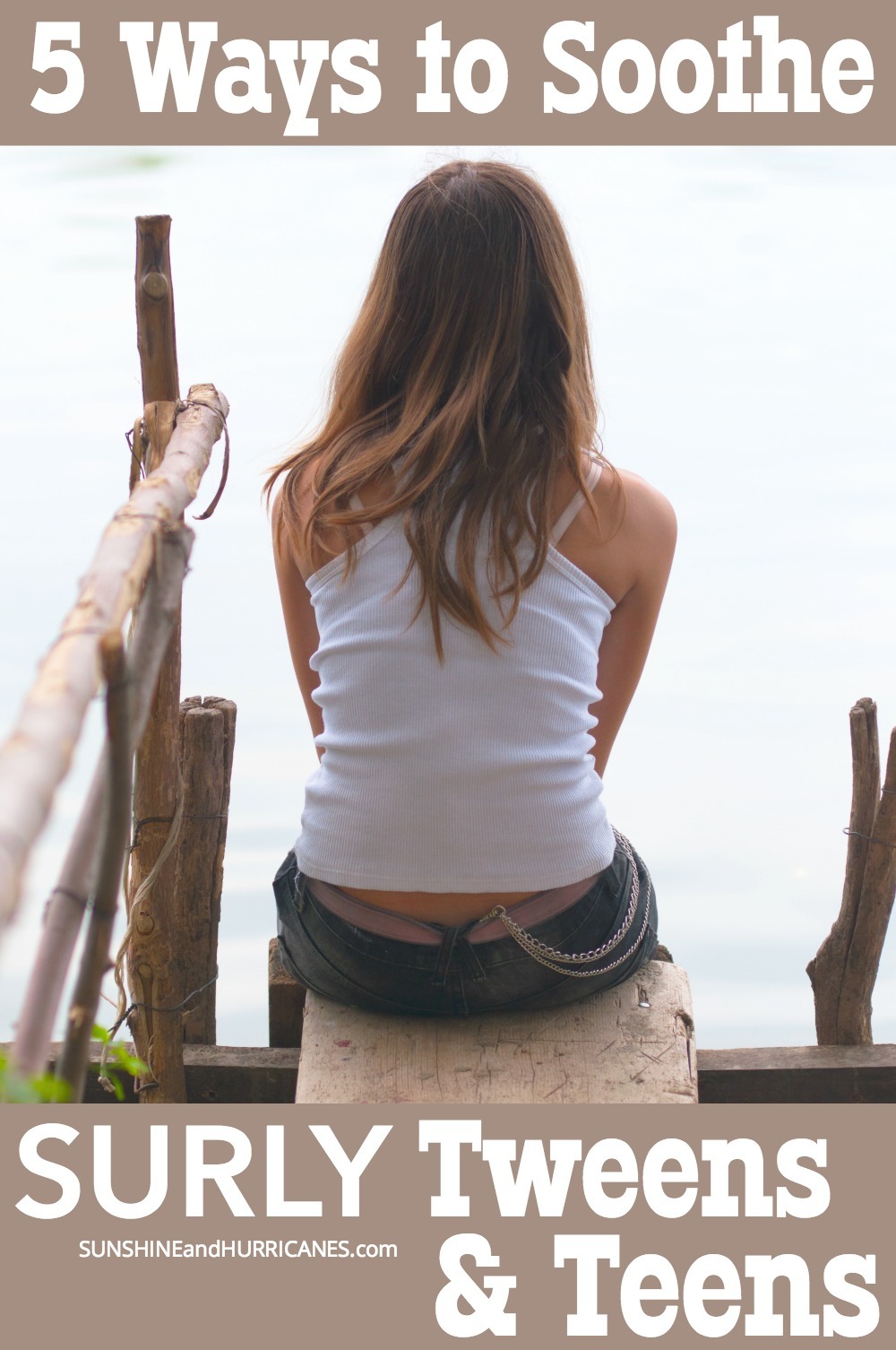 Parenting Books Tweens and Teens – Do You Have Any To Recommend?