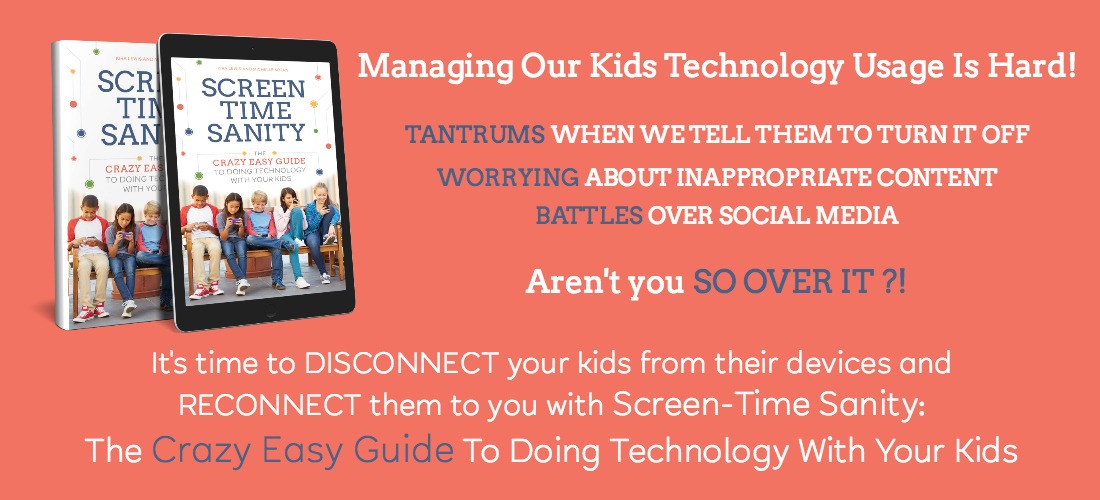 As moms with six kids between us, we were too.
→Parenting all the different devices

,

apps and social media platforms felt overwhelming.
→We were frustrated and tired of fighting with our kids. 
→We wanted to take back our families from technology and we knew there had to be a way. 
What we figured out wasn't perfect, because no family is. 
But it was a dramatically better and it can be for your family too!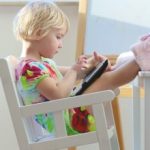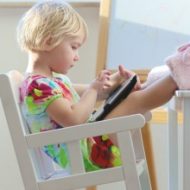 Parents of Little Kids
When your kids are first beginning to encounter the different technologies available to them, it can be overwhelming. You want to start on the right foot, but you don't even know which foot is the right one.
Your Questions/Concerns:
How much screen-time is too-much?
Is it OK to Facetime with Grandma & Grandpa?
Are some apps really educational?
How do I stop the "turn it off" battles?
Can I keep them from seeing BAD stuff?
Am I screwing up my kids if I use screens so I can pee, eat a meal, not kill them….?
---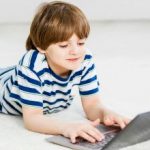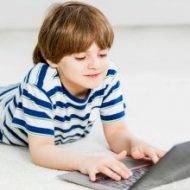 Parents of Elementary Kids
Once your kids get to school, technology takes on a whole new level of challenges. Suddenly, they're no longer under your watchful eye all the time and you aren't always sure what they are being exposed to.
Your Questions/Concerns:
How do I know if an app or a game is safe?
Are the scary stories I've heard about YouTube true?
Why are my kids obsessed with Minecraft?
What are the best parental controls? 
Is my kid really ready for a cell phone? 
How do I protect my kids from online predators?
---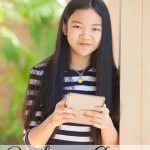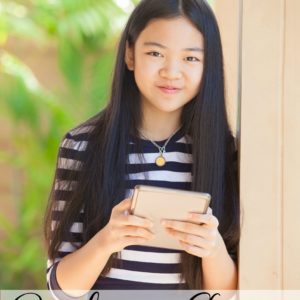 Parents of Tweens and Teens
Now things are starting to get real. Your kids are getting older and they're wanting more tech and more freedom.  You want to trust them, but even one mistake captured online can ruin all their hopes and dreams for the future.
Your Questions/Concerns:
Is monitoring my kids online spying?
What are the best tools to monitor them?
Is social media harmful to their mental health?
How do they protect their digital identity?
What should I do to prevent cyberbullying?
Can they really become addicted to screens?
My kid wouldn't send a nude selfie, right?
---

Screen-Time Sanity: The Crazy Easy Guide to Doing Technology with Your Kids is the answer to all your parenting and technology questions, problems and frustrations.
The struggle is REAL. We know!!! That's why we wrote this book. As moms with kids between the ages of six and sixteen, we've been through every stage of trying to parent in today's technology world.  We've faced the same issues every family is facing.
But also as bloggers and writers, our work means we spend an enormous amount of time online, using social media and following parenting issues. On a daily basis, we observe the impact of technology on today's families and the stress it creates for parents.
We wanted to make tech easier for parents – CRAZY EASY! 
We wanted to give families peaceful homes again, where everyone actually talks to each other at the dinner table.
We wanted to give you a trusted guide that you could rely on as your kids grow.
Yes, the technology is constantly changing, but many of the strategies and parenting philosophies we cover in this book will never change.
Plus, when you buy the book, you'll get access to our members only Screen Time Sanity Resources Webpage.
Here you'll be able to download our Family Technology Management Printable Bundle FREE!  It includes family tech rules, screen-time and cell phone contracts as well as tech talk conversation starters.  In addition, there are links to all the helpful resources we provide in the book as well as a section where we'll keep you updated on ALL the latest tech trends that impact our kids (we've got all sorts of great info on there right now about Fortnite).
So, what are you waiting for? Get your copy today. Unless of course you really enjoy all those tech tantrums, constant guilt and the non-stop worry….