This shop has been compensated by Collective Bias, Inc. and its advertiser. All opinions are mine alone. #CleaningUntangled #CollectiveBias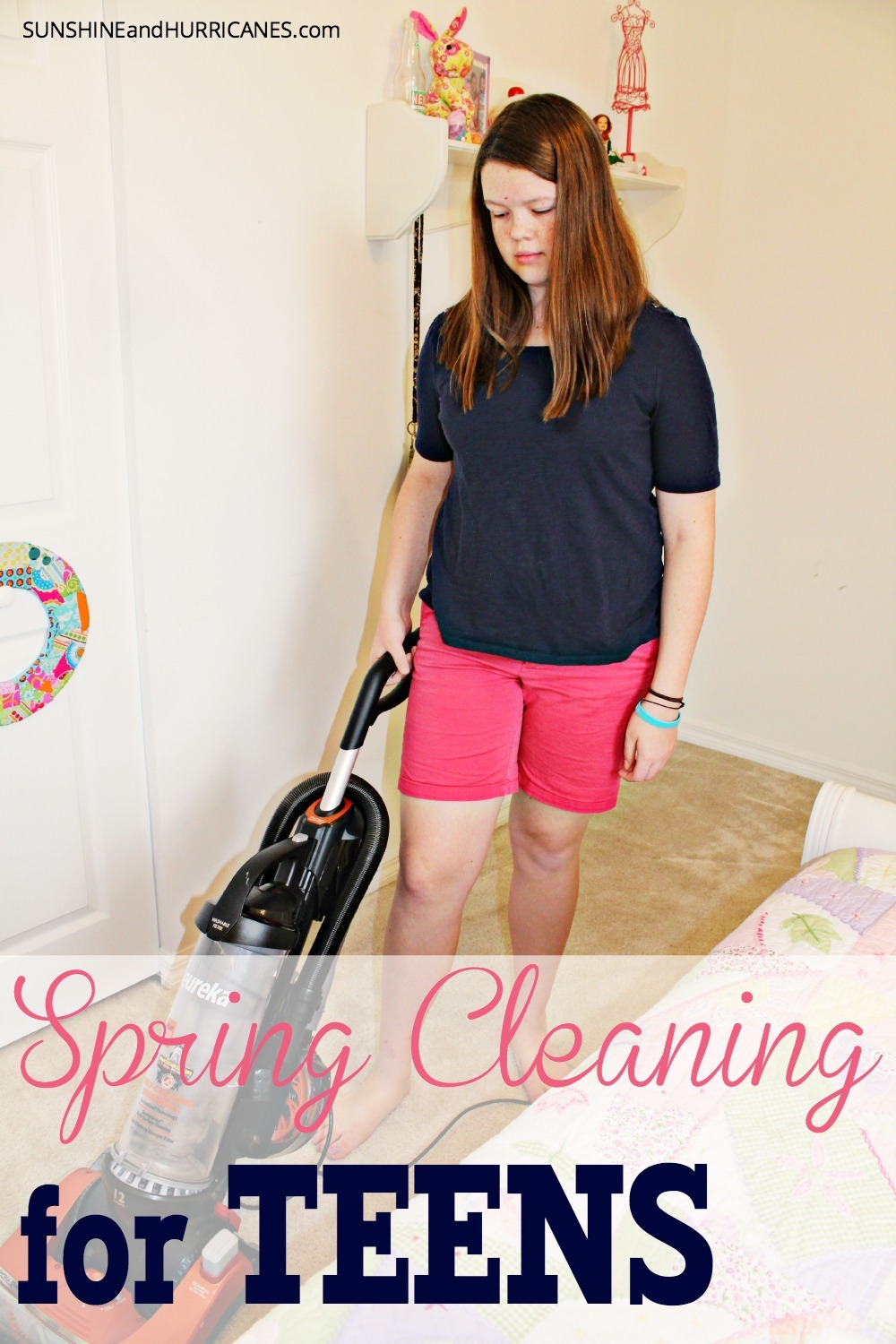 I am a firm believer in children having responsibilities around the house. We use a chore chart system that helps everyone stay on task and because the expectations are clearly outlined, there is less arguing about who is doing what.
But, sometimes a deeper cleaning is required, a few items that aren't on the chart and go beyond the norm. My oldest daughter and I decided to tackle her bedroom last week and give it a traditional Spring Cleaning.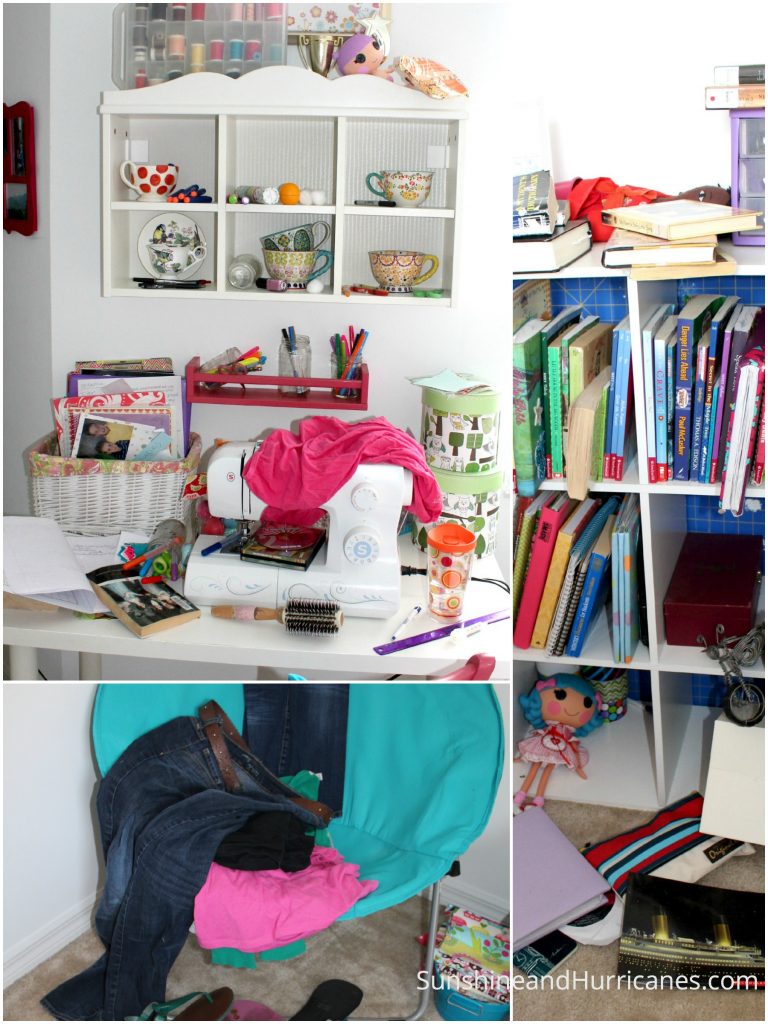 Overall, Olivia is moderately clean and neat in regards to her room but we still found plenty to work on. We started with clearing out the piles of paper everywhere and putting things in their proper place.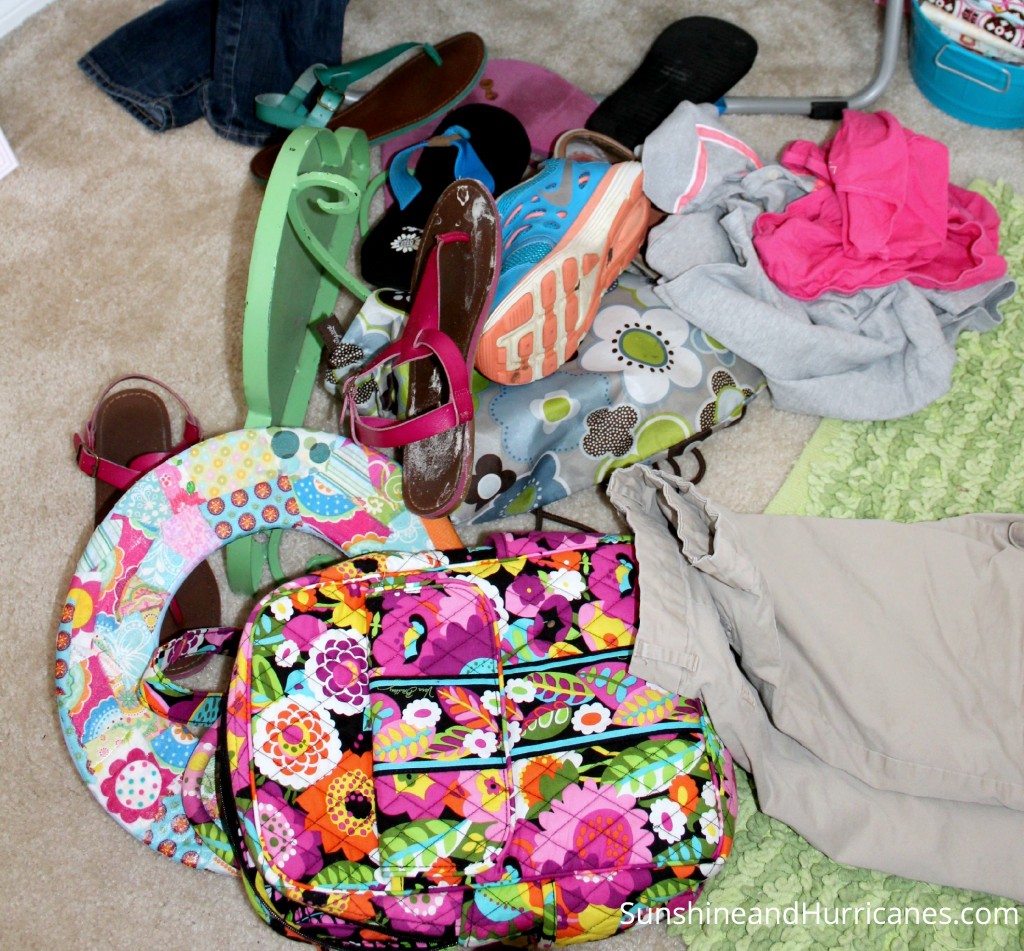 Secondly, we did a quick sort through her shoes and closet and created a box of items she no longer needed and we could donate to charity.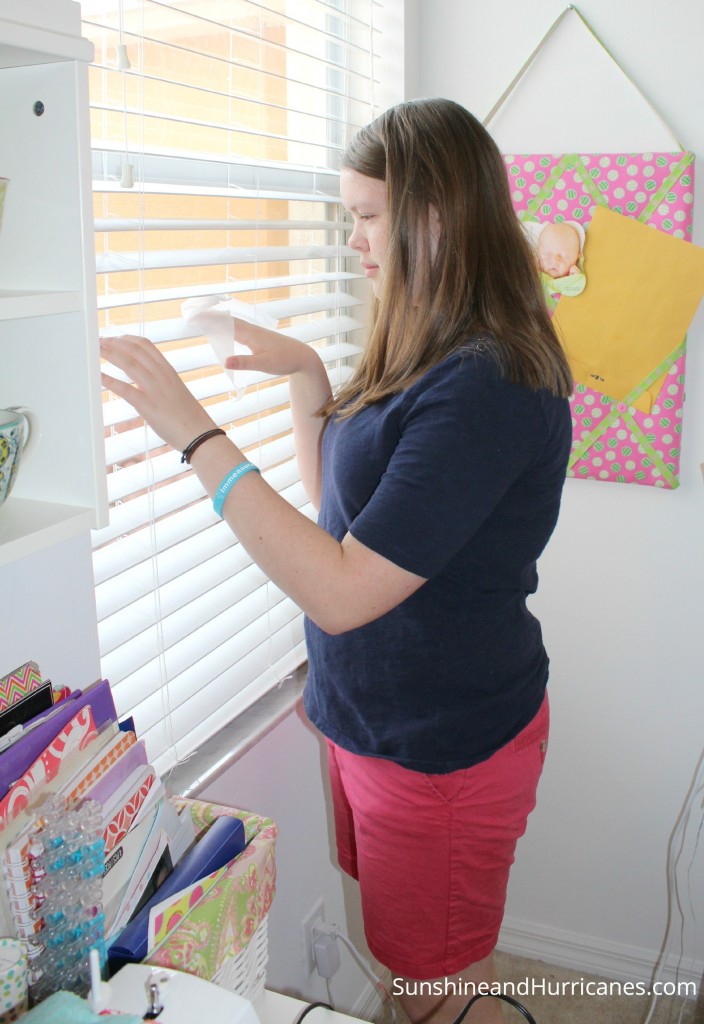 Third, we thoroughly dusted all the shelves, window treatments, reorganized her shelves, and wiped the baseboards.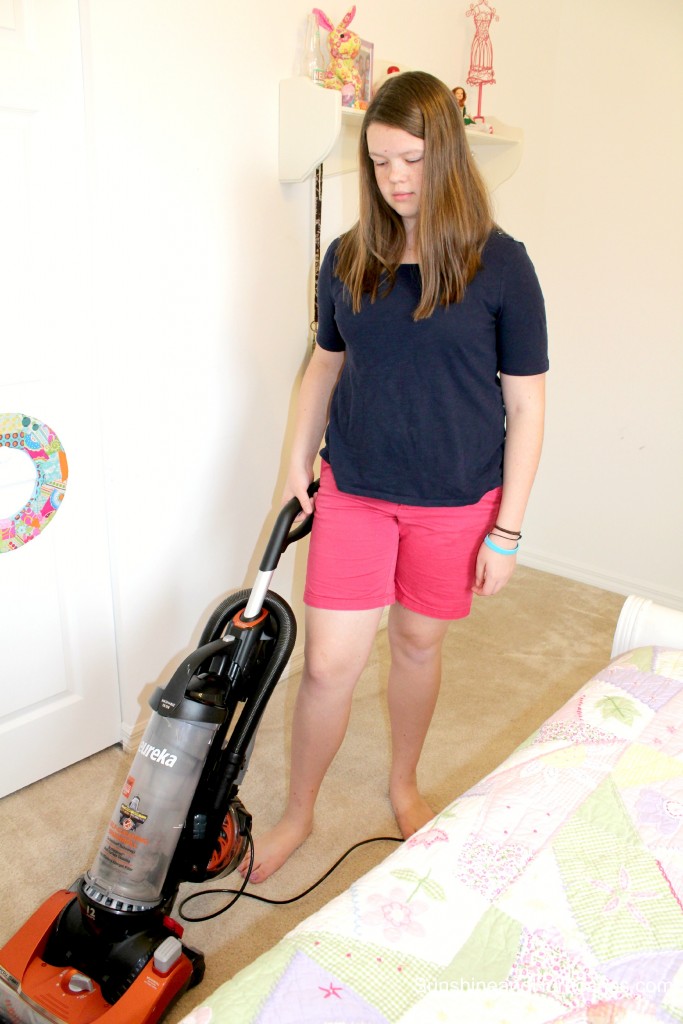 Our last step was to vacuum with Eureka Brushroll Clean™ with SuctionSeal®. Eureka sent me the vacuum to try and my daughter and I absolutely loved it! Olivia has thick, long hair and it is constantly showing up on the light colored carpets throughout our home. My younger 2 daughters have lighter colored hair but you can frequently find it as well…who knew little girls could shed like puppies?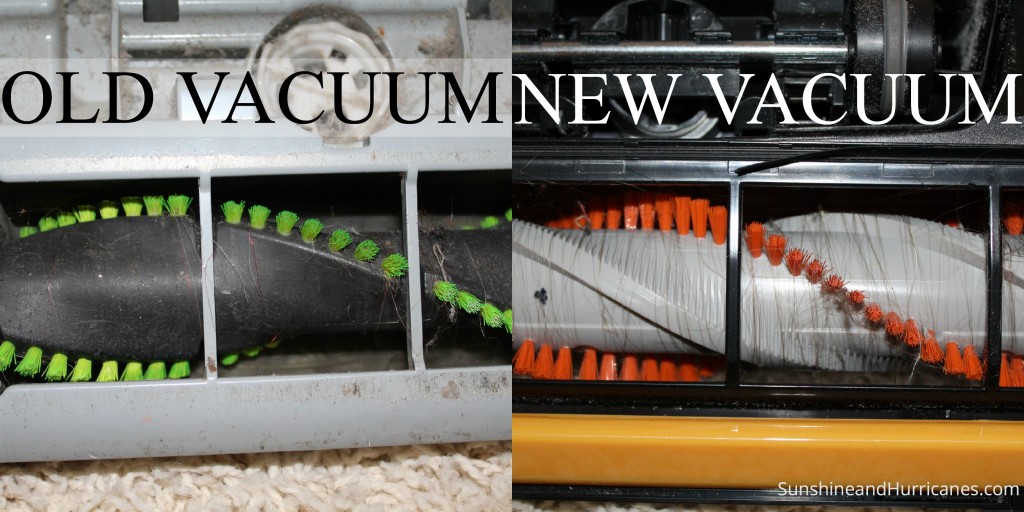 Pictured on above is our old model vacuum on after several weeks of use. There is barely any hair visible on the brush mechanism on the left. However, after just one use with the Eureka Brushroll Clean™ with SuctionSeal®, pictured on the right, you can see how much hair was picked up! I must admit, I was pleasantly surprised! We ran the vacuum through Olivia's room once and picked up more hair than our previous vacuum did throughout multiple uses in our entire home!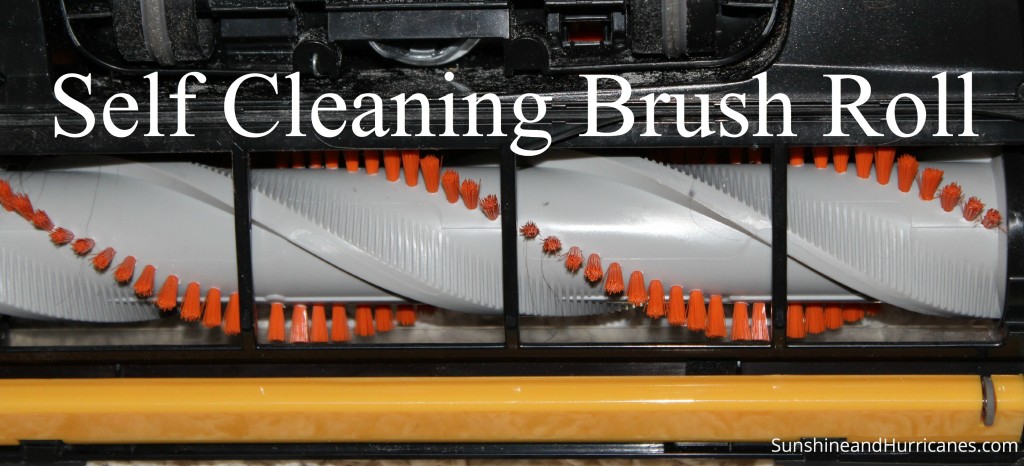 Another awesome feature is that after the brush roll removes all the dirt, debris, and hair, it is self cleaning!!! Yes, self cleaning! With the touch of the brush roll clean pedal, the items caught in the brush are quickly removed and you've saved yourself the time and effort of cleaning the vacuum!
I am so impressed with this new technology and how much easier it's going to make vacuum duty at our house. My daughter's favorite feature was the retractable cord that made putting the vacuum away a breeze and my other kids are no longer complaining about vacuum duty. My 9 year old could easily push and manuever the machine with no trouble, there fore doing a better job at his chores. Be sure to check the Eureka Brushroll Clean™ with SuctionSeal® at your local Wal Mart, this vacuum is top of the line and will add tremendous value to your cleaning routine!
Be sure to enter the #CleaningUntangled Sweepstakes and you could win Wal Mart gift cards or a new Eureka Brushroll Clean™ with SuctionSeal® for your family!
Eureka #CleaningUntangled Sweeps!

Do your kids have regular chores at your house? How do you keep them involved and engaged in household responsibilities?