Whether you're looking for a fun party idea or group activity, these crafts for teens decorative hangers are perfect! They're simple to create and make lovely gifts as well!
This post may contain affiliate links.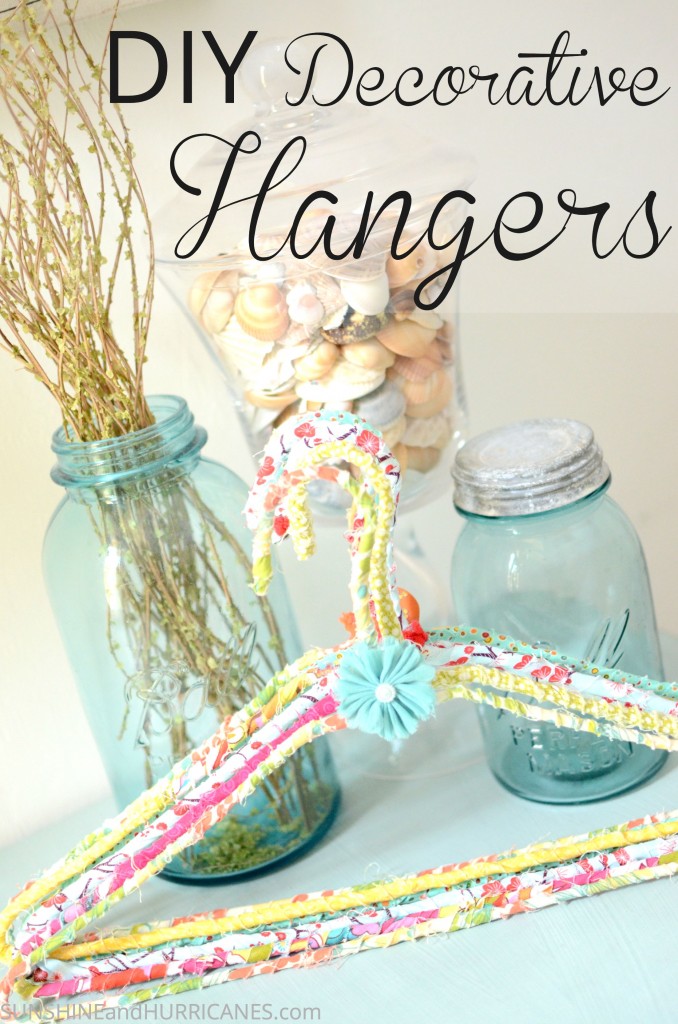 I love how simple this craft is and that you can use materials you have around the house. Gather a group of teen girls around your table, set out the supplies, and let the creativity bloom!
You'll Need:
Glue Gun & Glue Sticks
Assorted Scrap Fabric
Wire Hangers
Buttons
, Flowers
, Embellishments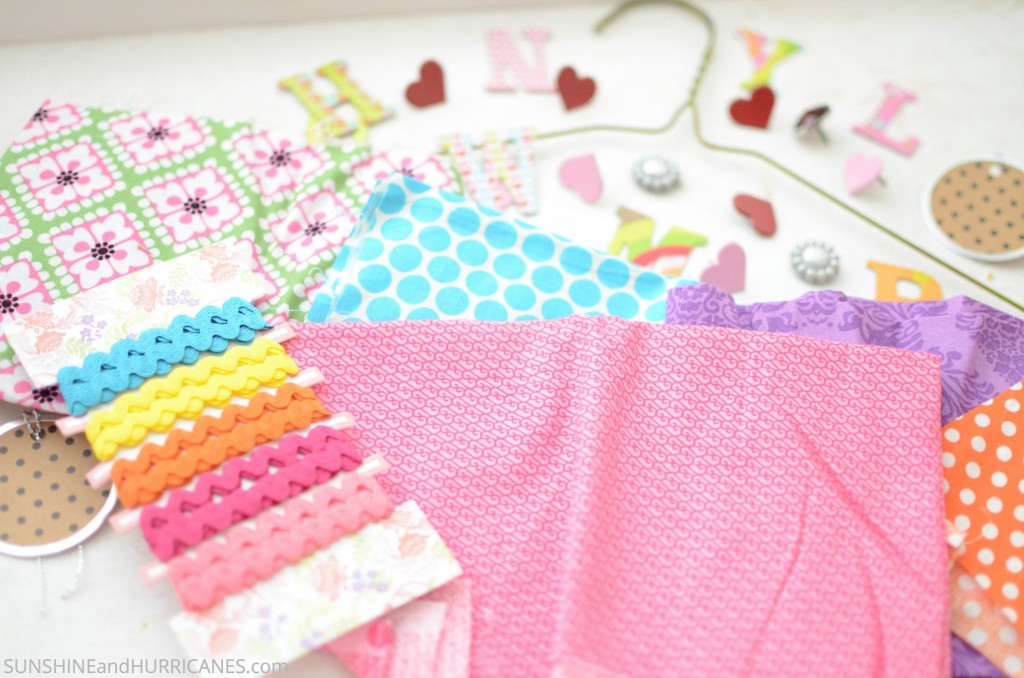 Tear or cut your fabric into strips about 1 to 2 inches in width, length doesn't matter. Add a drop of glue to the end of the "hook" part of your hanger and the end of a strip of fabric. Wind the fabric tightly around the wire, adding a tiny spot of glue every few inches. If you run out of fabric, simply use a new strip of the same(or different) fabric until the entire hanger is wrapped. When the wire is completely covered, add enough glue so the fabric is secure and won't easily unravel.
At this point, your hanger is adorable and ready to jazz up any closet but, you can definitely go a step further and add some fun embellishments like ribbon, rick rack, buttons, flowers, brads, or anything your imagination cooks up! Just use your handy glue gun to attach extra items on the neck of the hanger.
Creating 6 of these and tying them together with a ribbon, is a terrific gift idea for friends, teachers, or any special someone! They're great for college students(think school colors) and a fun gift for sorority rush(make them in chapter colors)!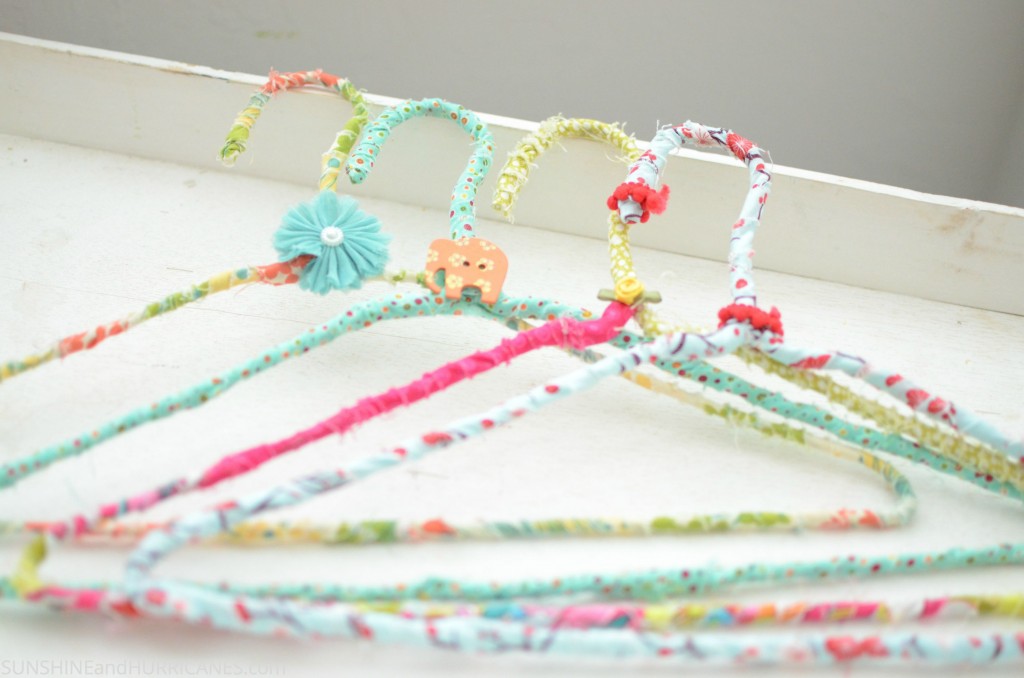 Projects like these are perfect for a girls night in; pop in a chick flick, grab some chocolate and popcorn, spread out across the floor and have FUN!!!
Looking for more great ideas for teen girls? Check out our Monogram Wall Art project, perfect for groups or as a solo craft!