Thank you Juicy Juice for sponsoring this fun Crafts for Tweens post. All opinions and ideas are 100% our own.
Even as kids get older, our teens and tweens do not completely outgrow all the things that were fun for them when they were younger. Sometimes, it's just a matter of changing things and creating a little bit of the "cool" factor to appeals to their maturing tastes. Crafts for tweens and teens is definitely one of those areas.
While they aren't liked to get really excited about finger painting or paper plate animals, they still like to express themselves creatively. Tweens and teens also definitely love being able to personalize their belongings and they spend a ridiculous amount of time on the go to all their various activities. So, these sparkle tumblers are a perfect match to their current preferences and lifestyle.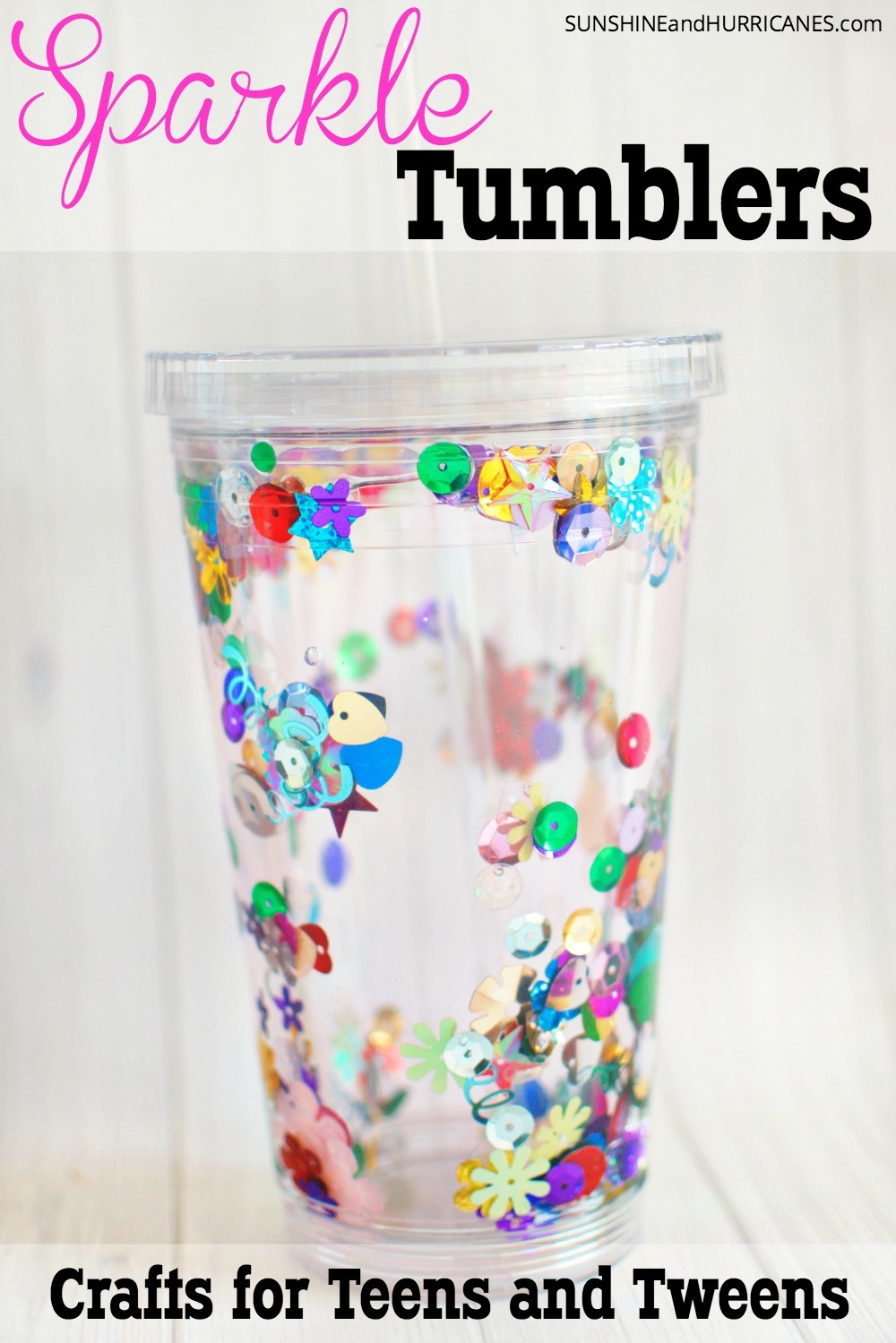 I picked up all the supplies and had them sitting on the kitchen counter for my teen daughter and a few of her friends when they got home after school one day. The minute they spied the sequins and glitter, there were squeals of excitement and they couldn't wait to get started!
Crafts for Tweens and Teens – Sparkle Tumblers
You only need a few inexpensive items for this craft. You can pick them up at most craft stores like Michael's or Hobby Lobby or you can order them online.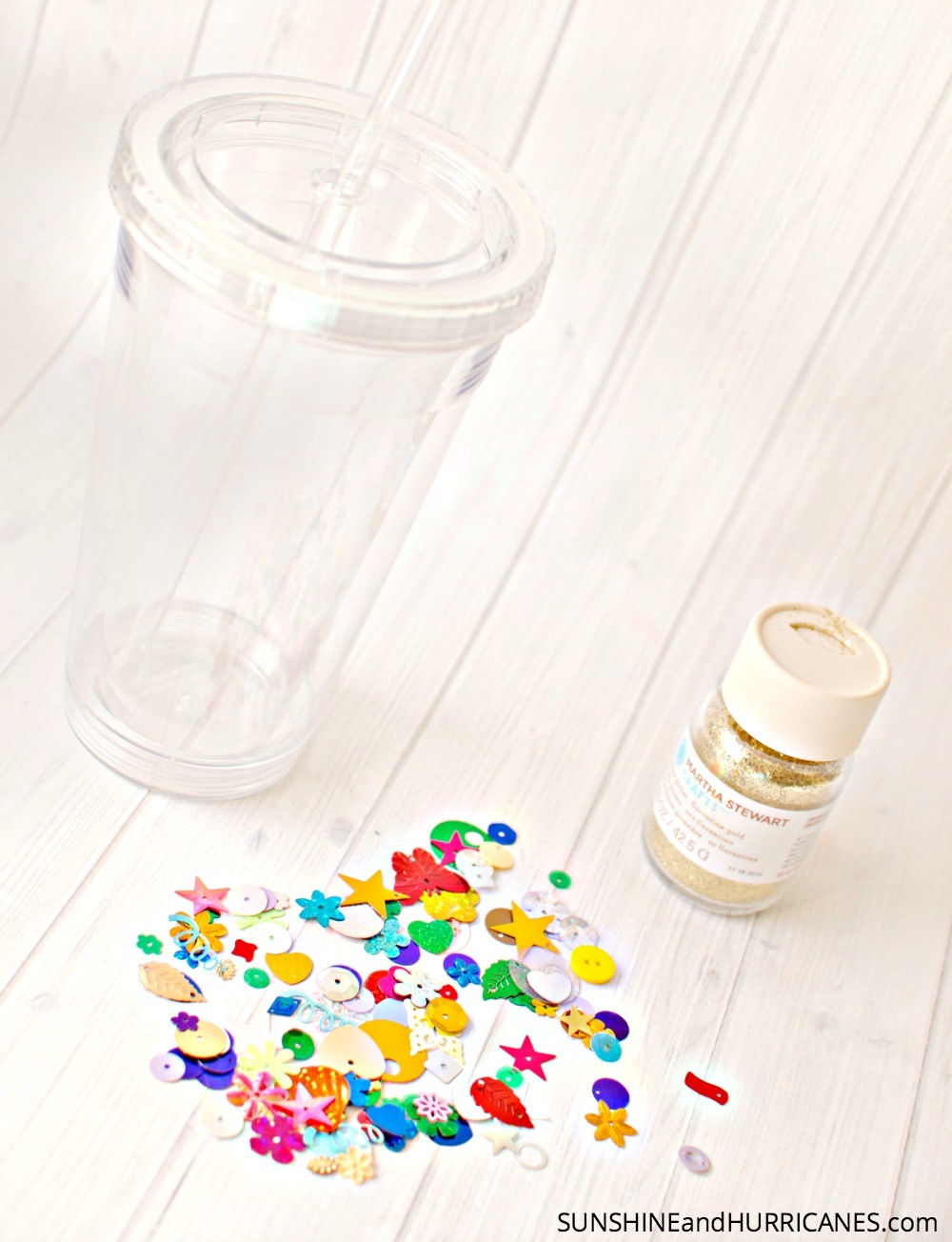 Here's a Handy List for You (Super Short Like We Said):
Acrylic Tumbler with Straw
Martha Stewart Crafts Fine Glitter
Sequins and Spangles
To get started on our crafts for tweens and teens Sparkle Tumbler, you simply screw the bottom portion of the cup off and turn it upside down. Drop the sequins of your choice down into the sides of the cup.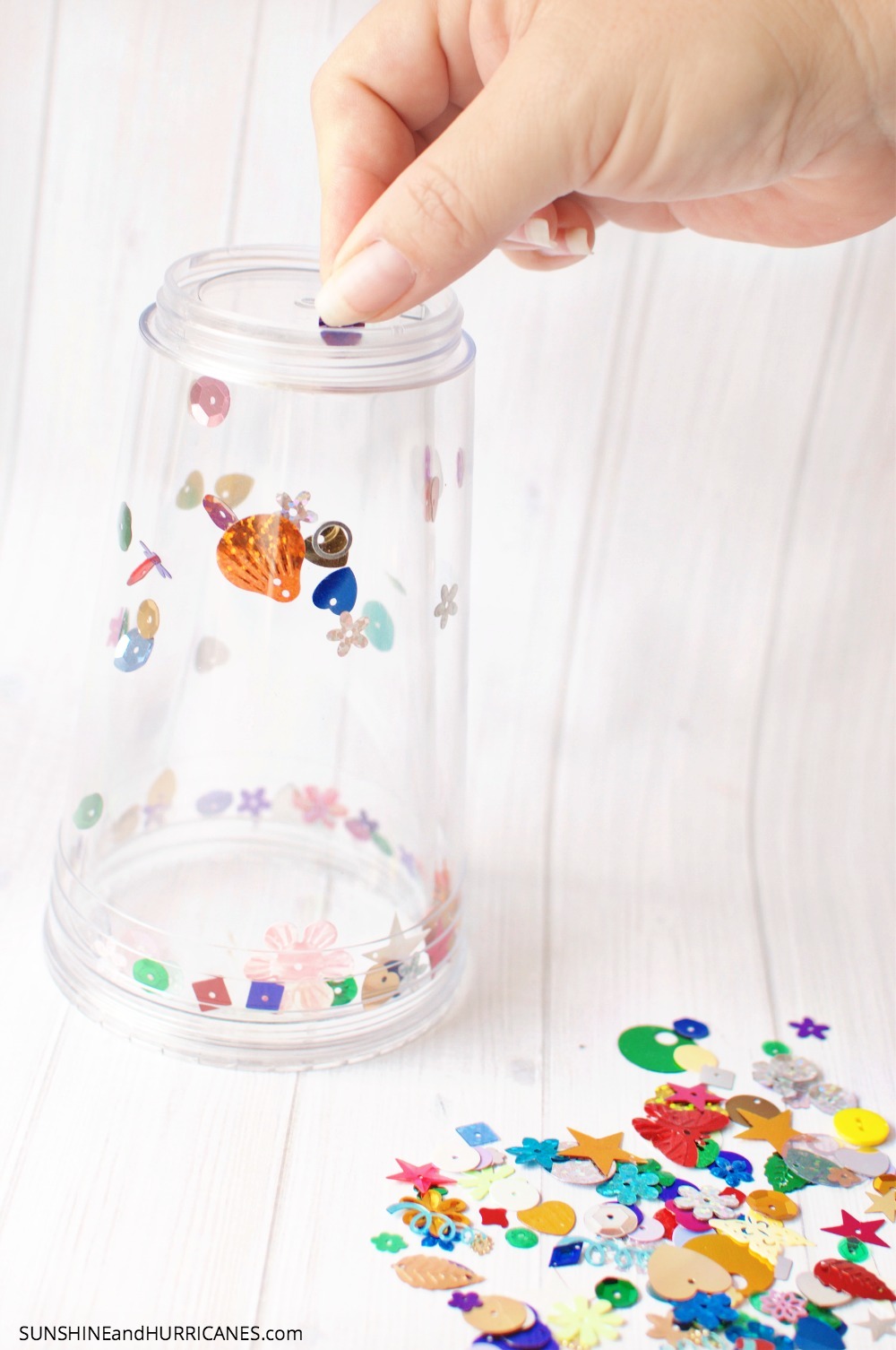 Now you can stop with just the sequins OR you can step things up a notch and add some glitter. IF you are going to use glitter, here is our advice to you:
Use a HIGH quality glitter
Go easy on the glitter
If you put too much glitter in, it's going to have a tendency to all clump together in your cup and just want have that special sparkle you're going for. Less is more in this case.
Once you've got your sequins and glitter added, then carefully fill the space with water almost to the top and then screw back on the bottom plastic portion of the cup. Give it a shake and you can ooh and ahh at your sparkly new tumbler.
Of course, if you're tween or teen is going to have this amazing new personalized tumbler, they're going to want something fun to put in it. One great new option for your tweens and teens are Juicy Juice Teasers.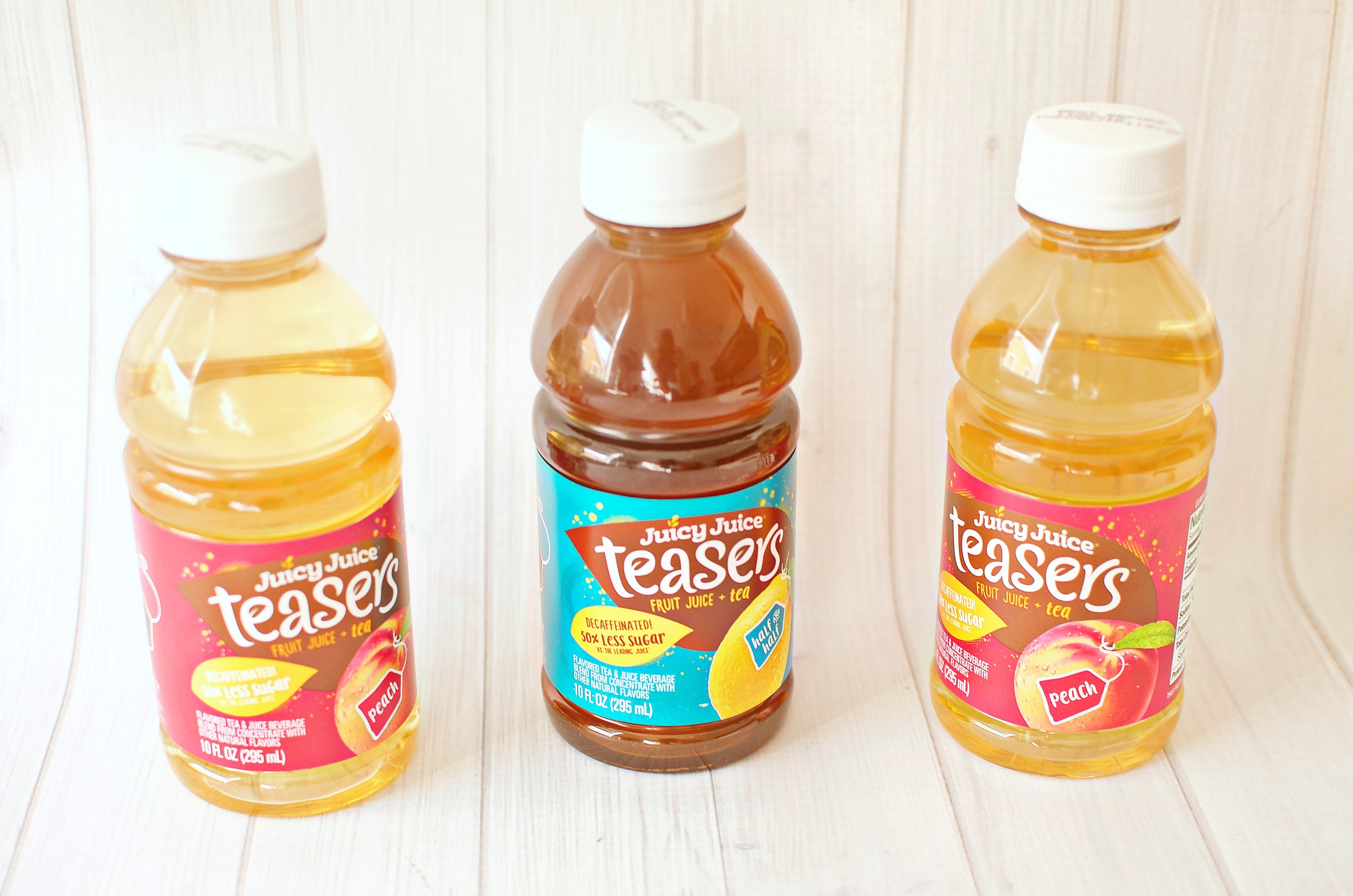 As my kids get older, they are wanting more grown-up drinks. We live in the South and so sweet tea is a favorite here, but it tends to come packed with lots of sugar and caffeine. I also know coffee drinks are gaining in popularity, but again, you've got that whole caffeine problem.
Juicy Juice Teasers are a blend of juice and decaffeinated and caffeine-free teas that give tweens and teens the variety and more grown-up taste they want, but with lower-sugar and no high fructose corn syrup or artificial sweeteners.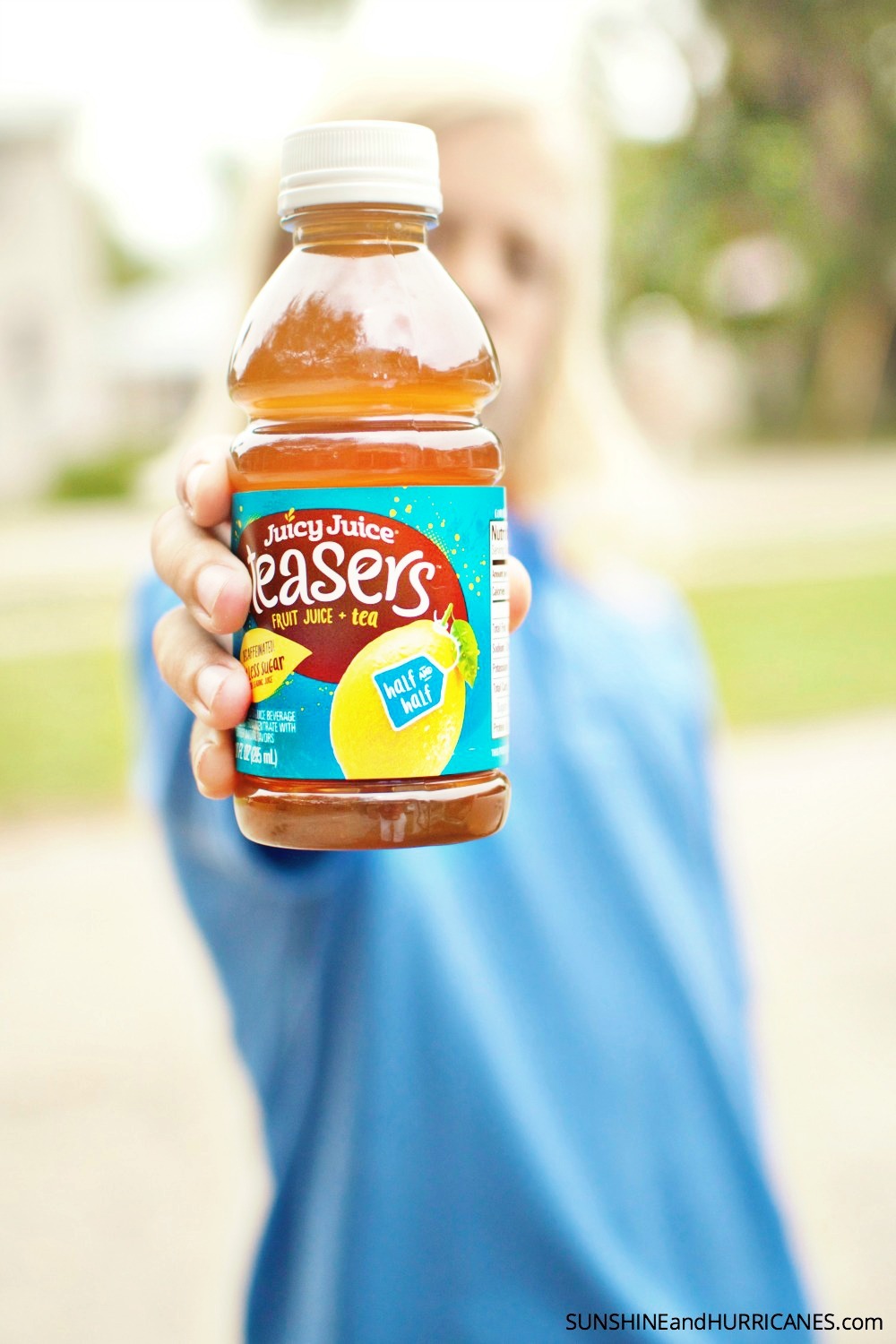 Teasers come in four flavors: Peach, Berry, Apple and Lemonade. You can find them at grocery retailers like Publix, Kroger and Food Lion in the Southeast as well as select Walmart stores nationwide. Juicy Juice Teasers comes packed in convenient 10-ounce single-serve six-packs as well as economical 64-ounce bottles. Which one do you think would be your tween or teen's favorite?
To get a great money saving coupon to try Juicy Juice Teasers, click HERE.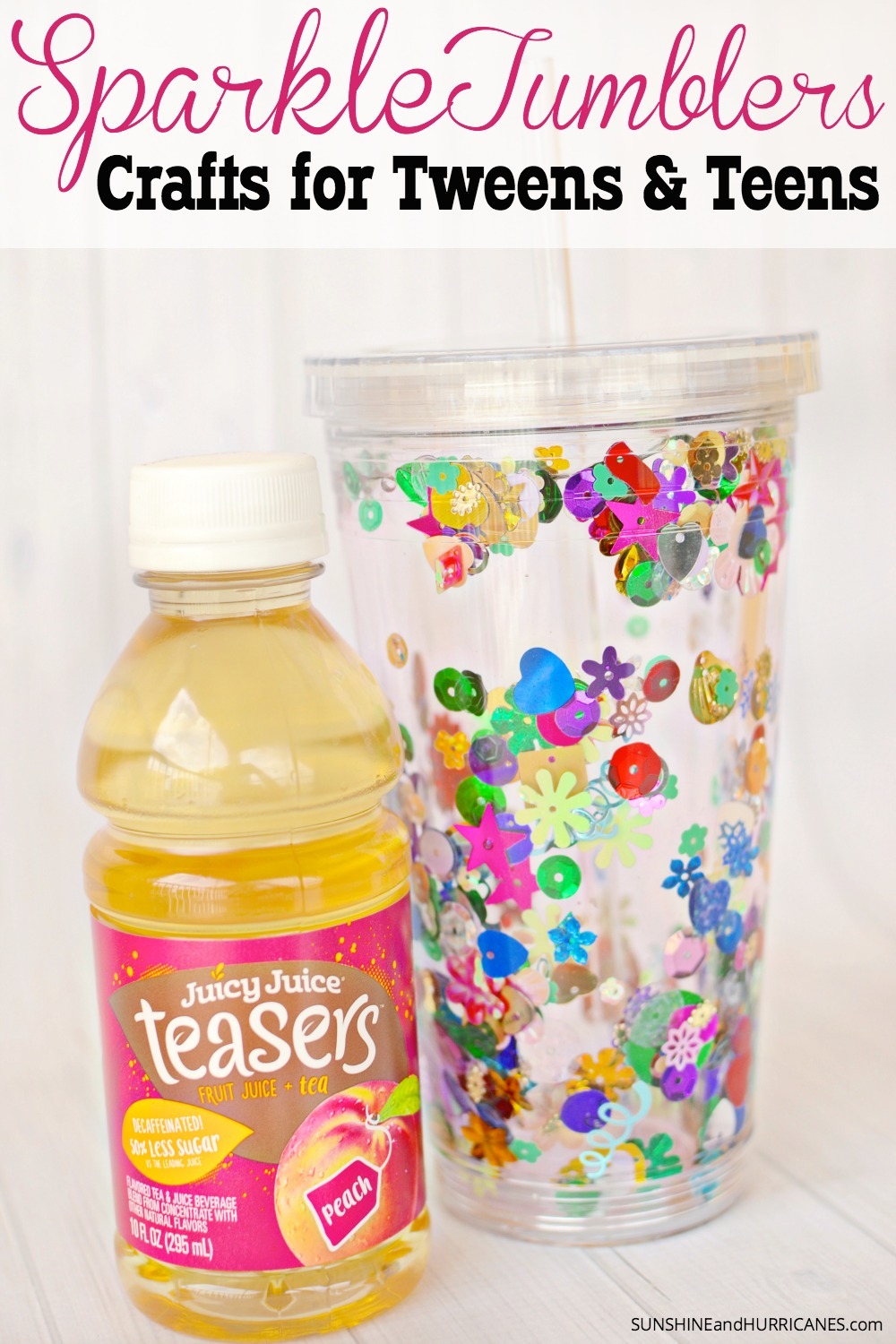 What are some of your favorite Crafts for Tweens and Teens?