Whether you need a super simple cookie recipe for a school treat, a bake sale or just because, these sprinkle cake cookies are always a hit. I'm almost ashamed to admit how easy they are to make, but who says the best things in life have to be difficult?!

Sprinkle Cake Cookies are also a great for beginning bakers. My three girls are all interested in baking these days and frequently want to make a treat after school or on the weekend. Since these sprinkle cake cookies only require a few ingredients and the mess is fairly controlled, it's something I feel good about letting the girls make with no assistance from me….SCORE!!!
Of course, my girls wanted to use a pink cake mix and purple princess sprinkles. Nothing like pink to make my girlies happy and they were perfect for an afternoon princess tea party.
Even if your kids are a little younger and still need your help, these are fairly quick to make and a ton of fun, so it is a way to encourage their interest in learning to cook and bake without too much stress for moms. You can choose a different type of cake mix as well as the add-ins to personalize the cookies or to be consistent with a party theme.
Okay, so here is all you need for your Sprinkle Cake Cookies:
1 box of pink velvet cake mix (or a cake mix of your choice)
1/2 cup vegetable oil
2 eggs
1 tsp vanilla
1 cup of a mix-in of your choice (sprinkles, choc. chips, candy, whatever..)
How to Make Sprinkle Cake Cookies:
Pre-heat the oven to 350 degrees. Combine all the ingredients except the sprinkles or whatever other add-in you've chosen. Once the other ingredients are well mixed, then add in your sprinkles, choc. chips, etc. Drop the dough in large teaspoon full dollops onto a greased cookie sheet and bake for 8 to 10 minutes.
These are so good and no one needs to know they're made from a box mix! It will be our little secret.
Sprinkle Cake Cookies Printable Recipe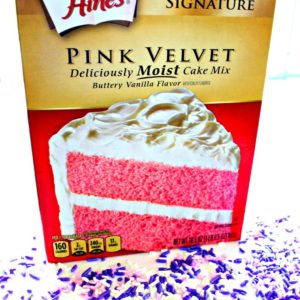 Sprinkle Cake Cookies
Ingredients
1

box of cake mix

1/2

c.

vegetable oil

2

eggs

1

tsp.

vanilla

1

c.

of your mix in

sprinkles, nuts, chocolate chips, candies, etc...
Instructions
Combine all the ingredients except your mix in of choice. Combine well, then add the sprinkles, mix until well blended and place on a greased cookie sheet, bake at 350 for 8 to 10 minutes, until cookies are set and baked.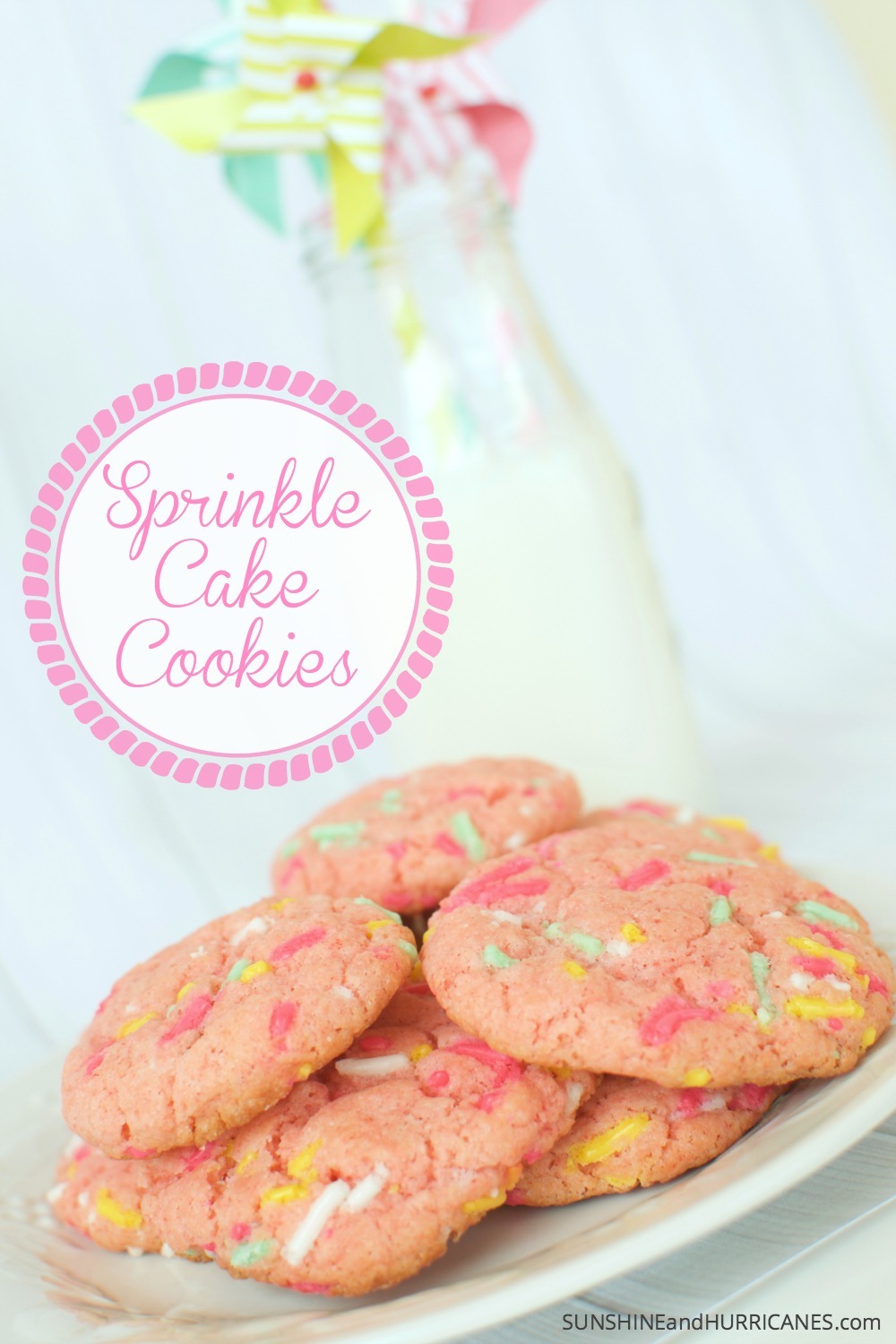 If you liked this post, you might also want to check out:
Secret Ingredient Chocolate Chip Cookies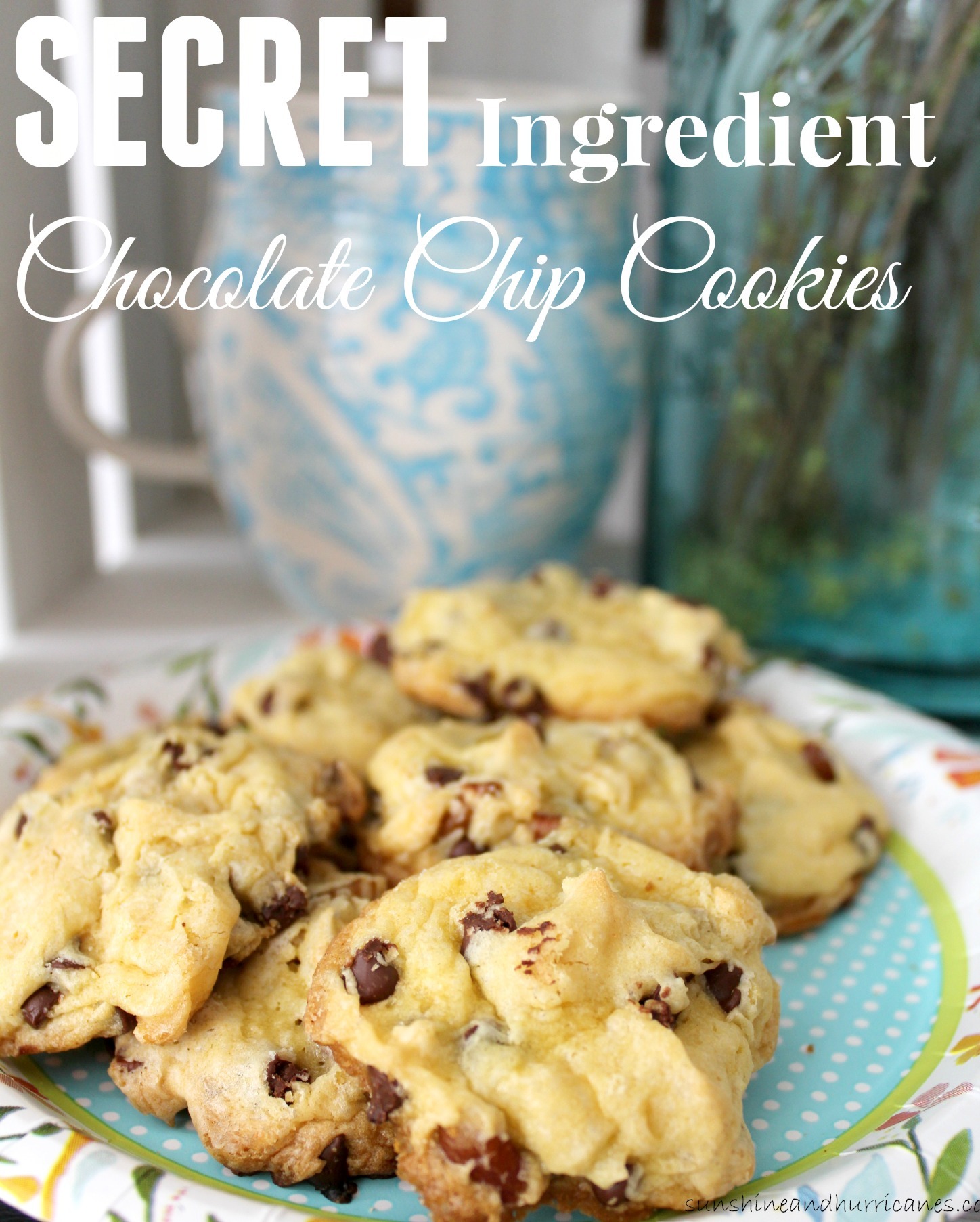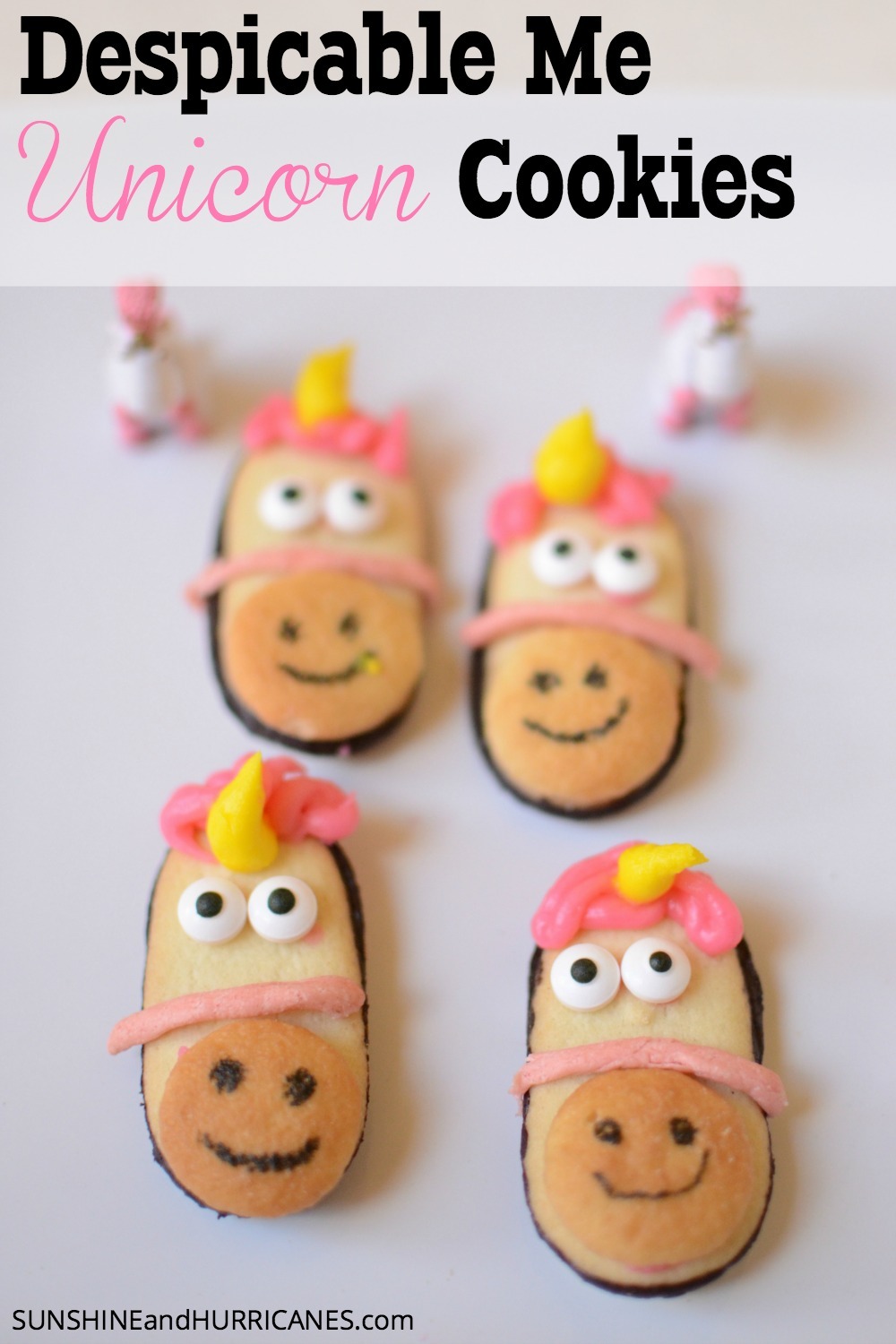 What mix-ins would you use for these sprinkle cake cookies to make them your own?