Despicable Me Unicorn Cookies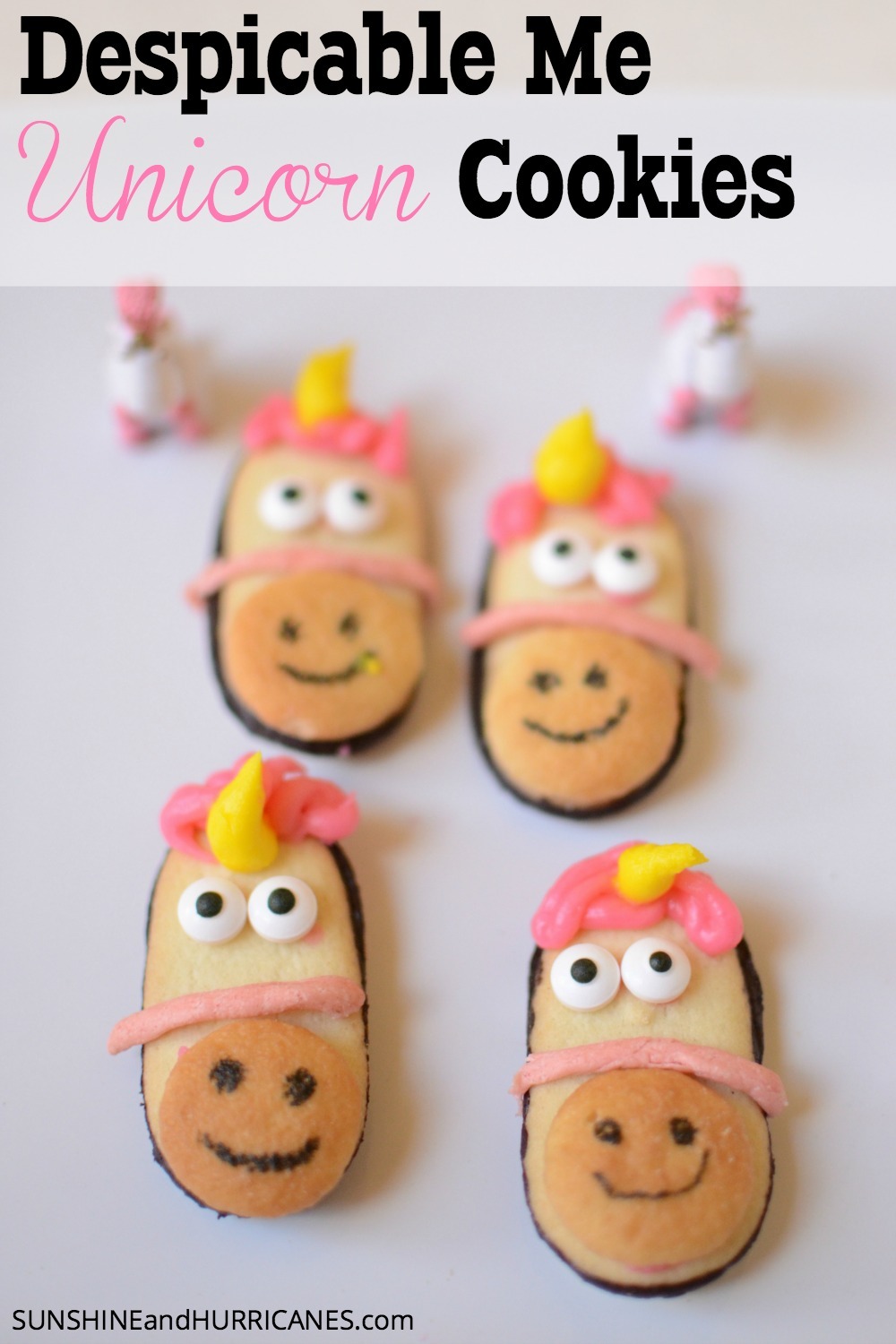 Although these adorable unicorn cookies aren't a part of the new Minions movie, I couldn't resist making them. Think of them as a nod to the Despicable Me movies that first introduced us to the world of Minions!
These are easy enough that the kiddos can assemble them on their own while you catch your breath before the sugar kicks in!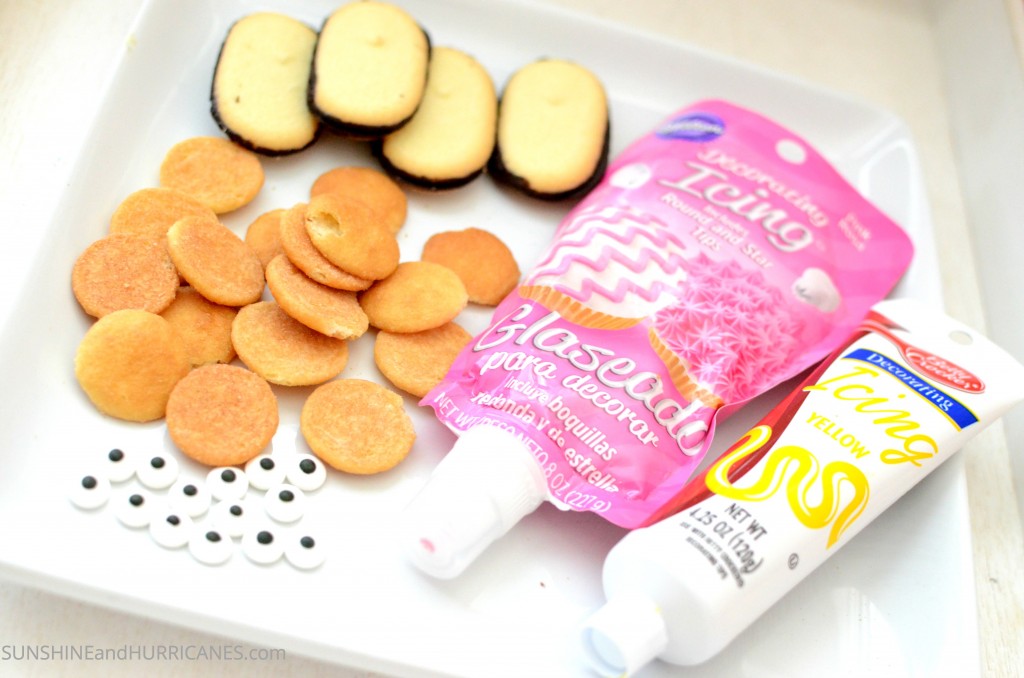 What You Need:
Milano cookies
Mini vanilla wafers
Edible Ink Pen
Candy eyes
Squeezable Icing in Pink and Yellow
Putting Them Together
Use the Milano cookies for the base, the mini wafers for the muzzle(we drew the features with an edible ink pen). The icing acted as a glue to attach everything and we also used it to add the pink mane and yellow all important horn.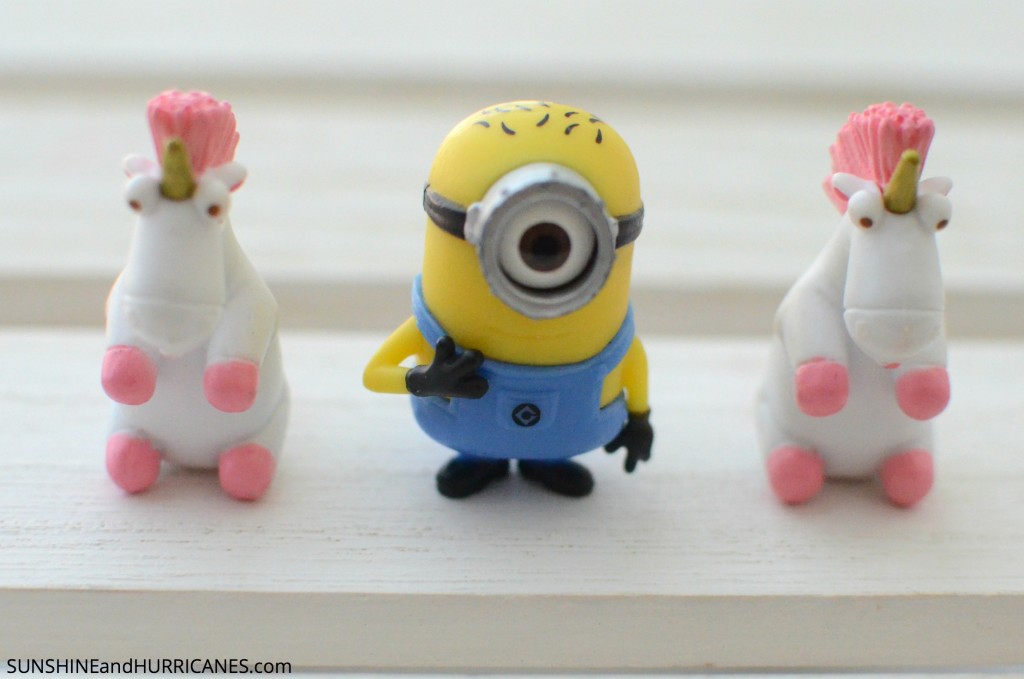 They're so cute I could die!!!!! But alas, I shall eat one instead!
These would be a fun activity at a party, especially if you have one of those kids that doesn't like cake (yes, I have one of those, I'm having her DNA tested).
Looking for more Despicable Me/Minion F-U-N?!
Follow Sunshine and Hurricanes 's board Minion Mayhem on Pinterest.