Summer is coming and whether you're planning to throw a poolside playdate or a Finding Dory themed birthday party, these Finding Dory Snacks are one of the perfect little details to make your event a success! These finding Dory snacks make awesome party decor, fabulous party favors, or a yummy snack!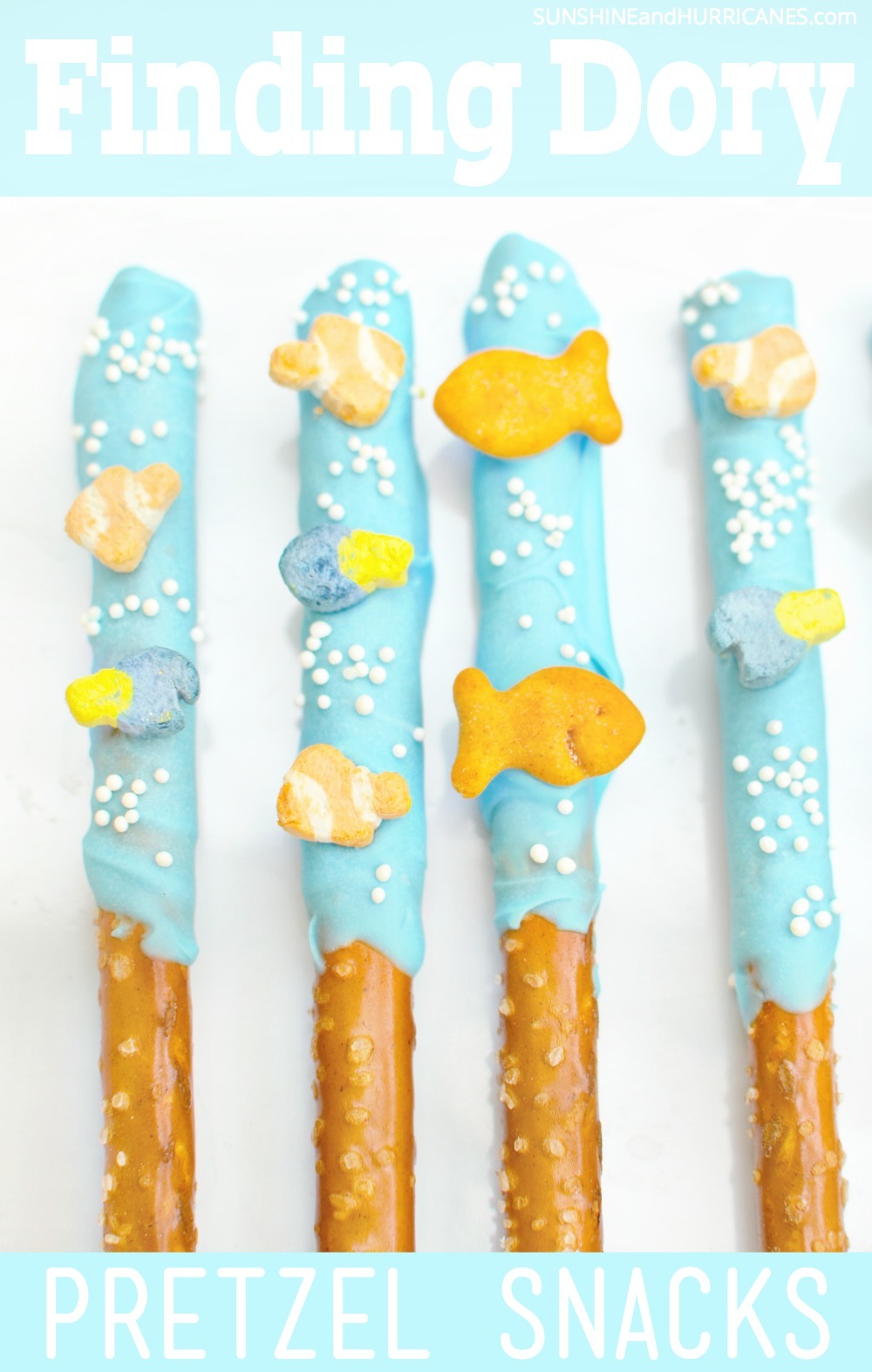 These are so precious you almost don't want to eat them! But once you discover how simple they are to create, you won't mind making a ton of them! In fact, my 8 year old can practically make them on her own so they've been showing up quite often over here!
How to Make Finding Dory Snacks – Under the Sea Pretzel Rods
For our Finding Dory snacks edition of the pretzel sticks, I used blue candy wafers and melted them in the microwave according to the directions on the package. I used a tall, thinner coffee mug so dipping the pretzels would be easier. This is a perfect job for you littler ones too, just be sure they aren't licking off all the chocolate and re-dipping (just sayin' in could happen…..)
Grab a bag of tall, thin pretzel rods and twirl them in the blue melted candy, then lay flat on parchment paper. Quickly place a few of the Dory and Nemo marshmallows from this super cute Finding Dory cereal onto the blue melted candy. Next, place a few white nonpareils to simulate bubbles around the fish.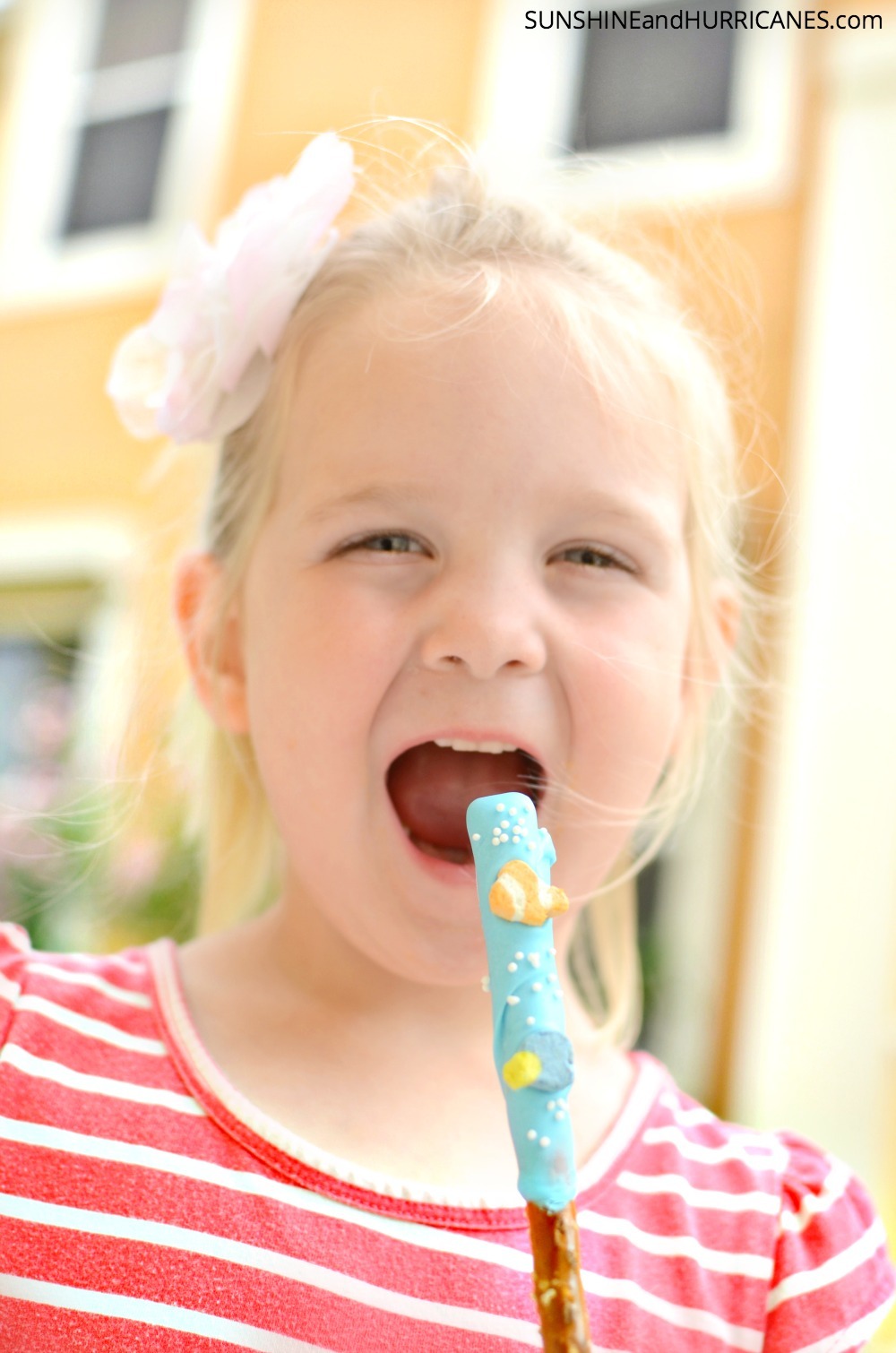 Allow the pretzel rods to set and dry completely, usually about 30 minutes here, but that's factoring in Florida humidity so it may be faster where you live. I stuck ours in some little plastic cups with some Easter grass that conveniently resembled seaweed. It was a fun presentation option.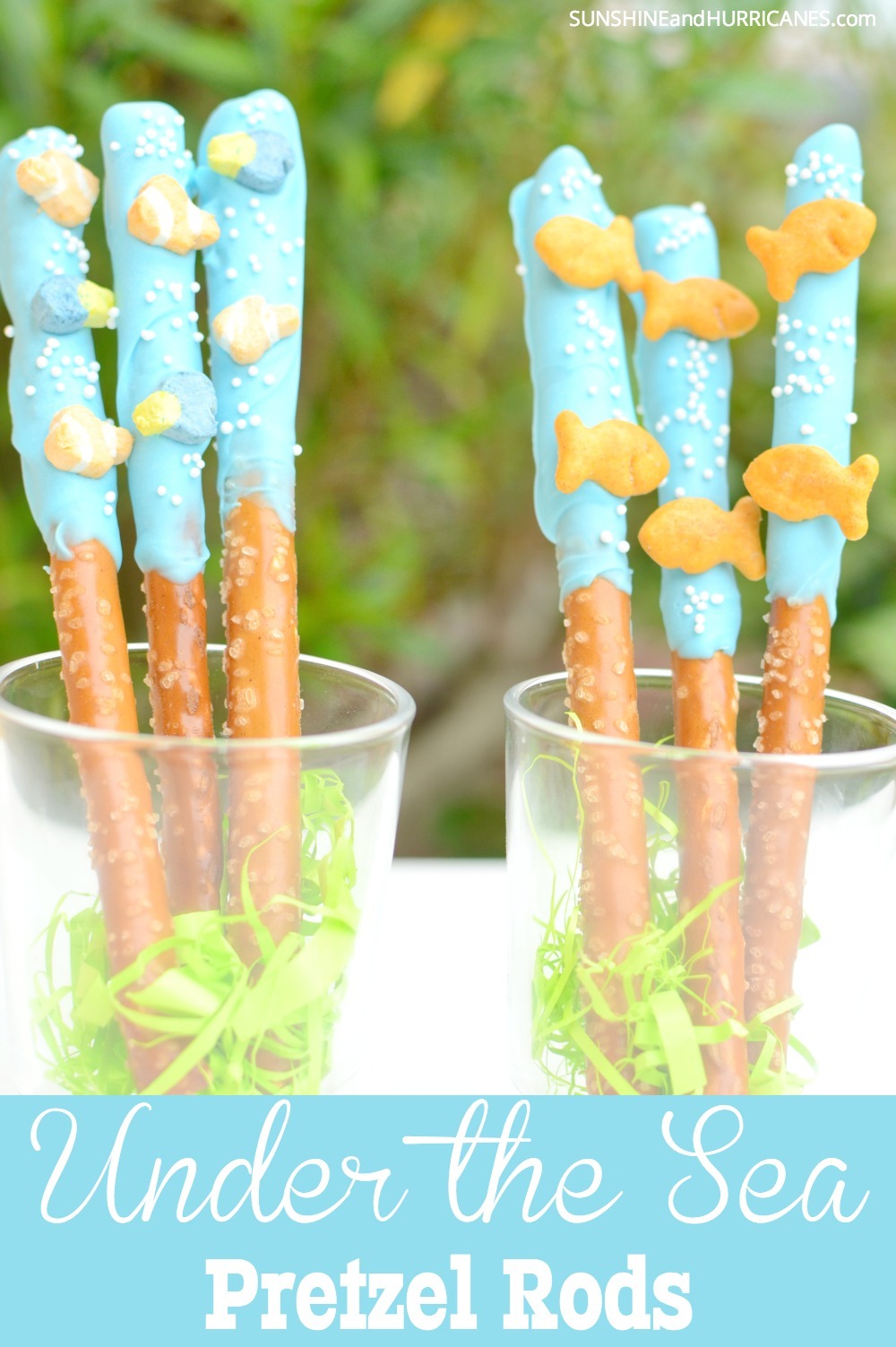 These Finding Dory Snacks are totally perfect for your food table at a party. They would also make an amazing party favor! Place them in these pretzel bags, tie with coordinating curling ribbon and voila, cutest party favors ever!
While we've paid tribute to our favorite confused fish, calling them Finding Dory snacks, they would work just as well for a Finding Nemo Party or even an Under the Sea themed party. Basically, if it has fish or water involved, these will work!
Enjoy and Just Keep Swimming!
If you liked this post, you should definitely check out: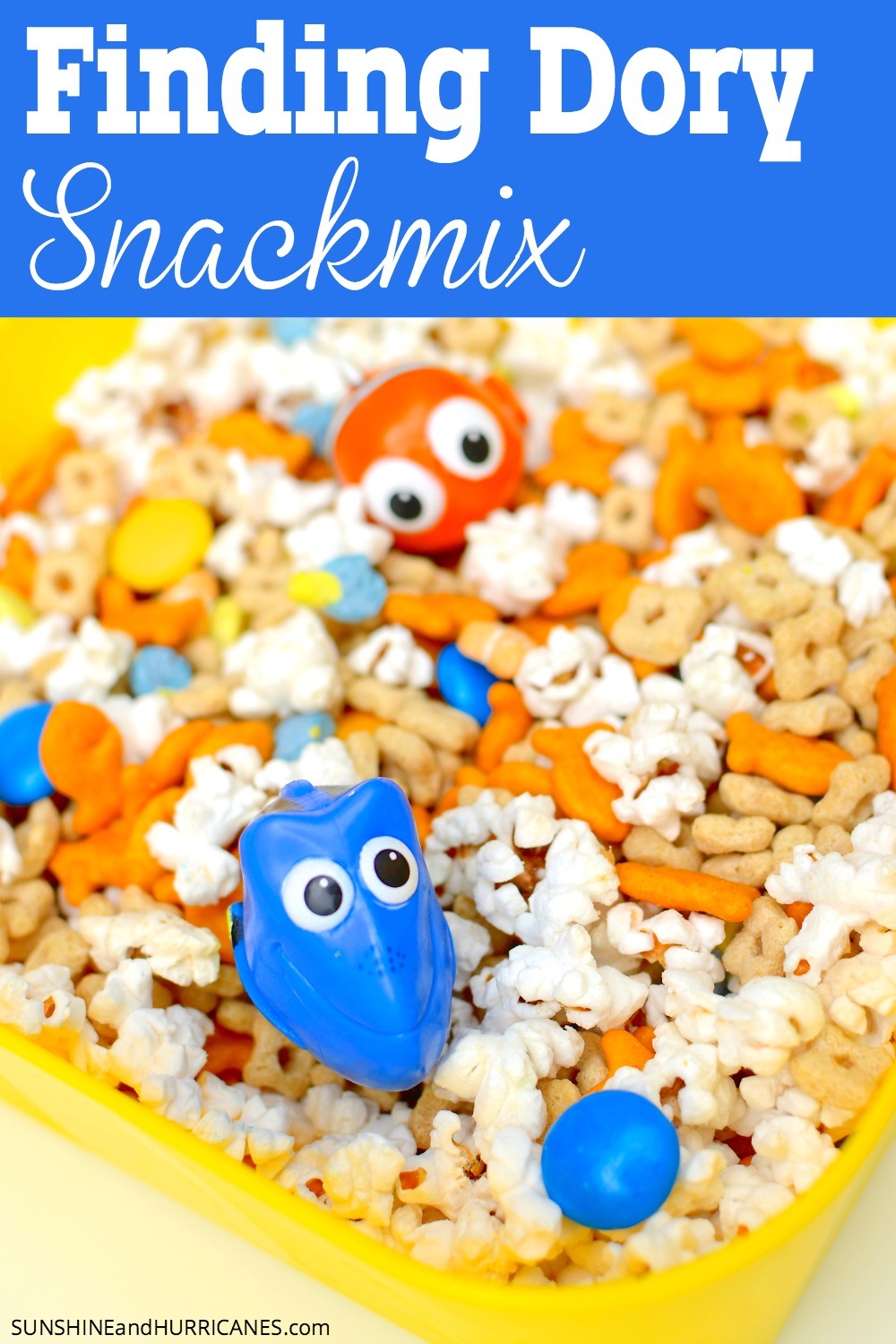 What other Finding Dory Snacks are you serving up at your party?