As a kid, I spent hours stringing beads and creating countless pieces of jewelry. My little sister and I would make bracelets, necklaces, tiaras and a bajillion other accessories for ourselves and our dolls and then "open" a little boutique to sell our wares to the stuffed animals lining our beds. So, I tend to be a tad sentimental about plastic pony beads and string; they always remind me of the lazy afternoons spent designing with my sweet sister.
I'm happy to say that my 3 girls love beading, too, and with all the amazing options out there, we've been able to create some fun themed pieces over the years. In preparation for Summer, we made these adorable Finding Dory Bracelets and thought they'd be fun to wear when we head to the theater to see our favorite forgetful fish!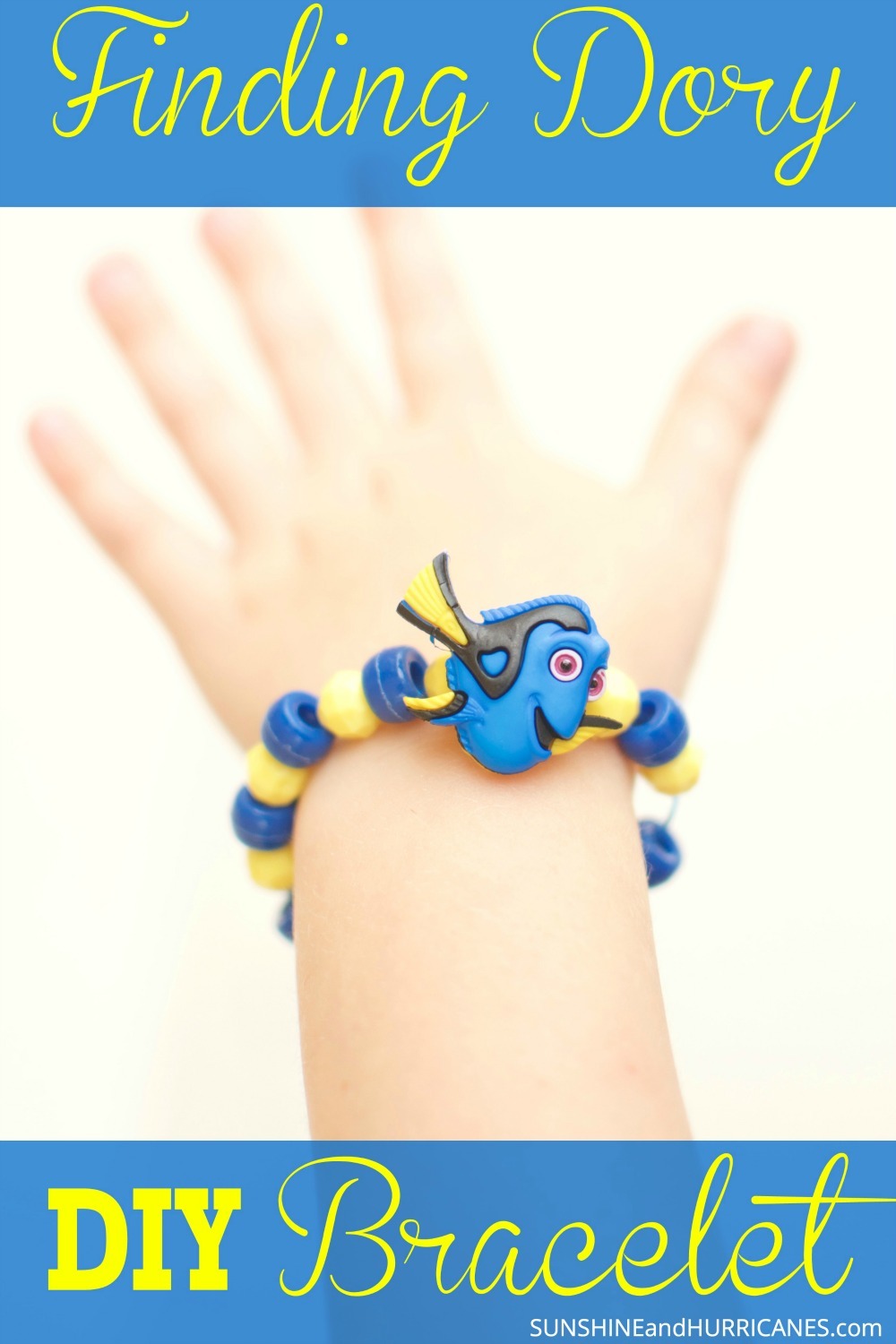 Finding Dory Bracelets
Like many of our crafty projects, this one is quick, simple, and big on cute! I love that my girls can wear them all Summer long, in or out of the pool and wherever else their adventures take them. These Finding Dory Bracelets would be an awesome birthday party activity or even a sweet party favor keepsake, too!
The key to the cuteness with these Finding Dory Bracelets are the adorable characters, that are really buttons!
I ordered these fun Embellished Buttons that easily slipped onto our plastic cording. The kids then chose different beads in various accent colors to dress up their bracelets.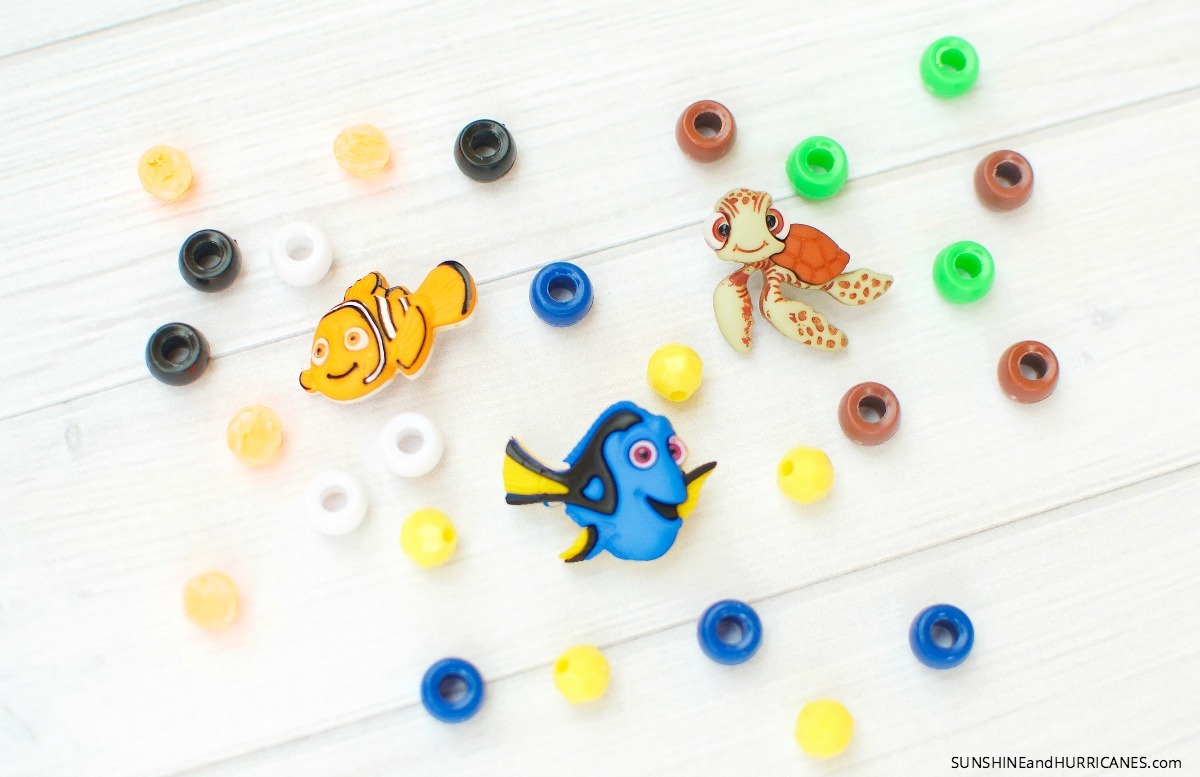 Can you handle the cuteness? No mess, no fuss, no problem, bracelets for all! My girls then made several more accent bracelets, without the Embellished Buttons, to wear along with their Finding Dory Bracelets. Necklaces, anklets, rings, and yes, even crowns were created, my girls are red carpet premiere ready(except our red carpet will be the rain mat at our local movie theater, but they're still excited!).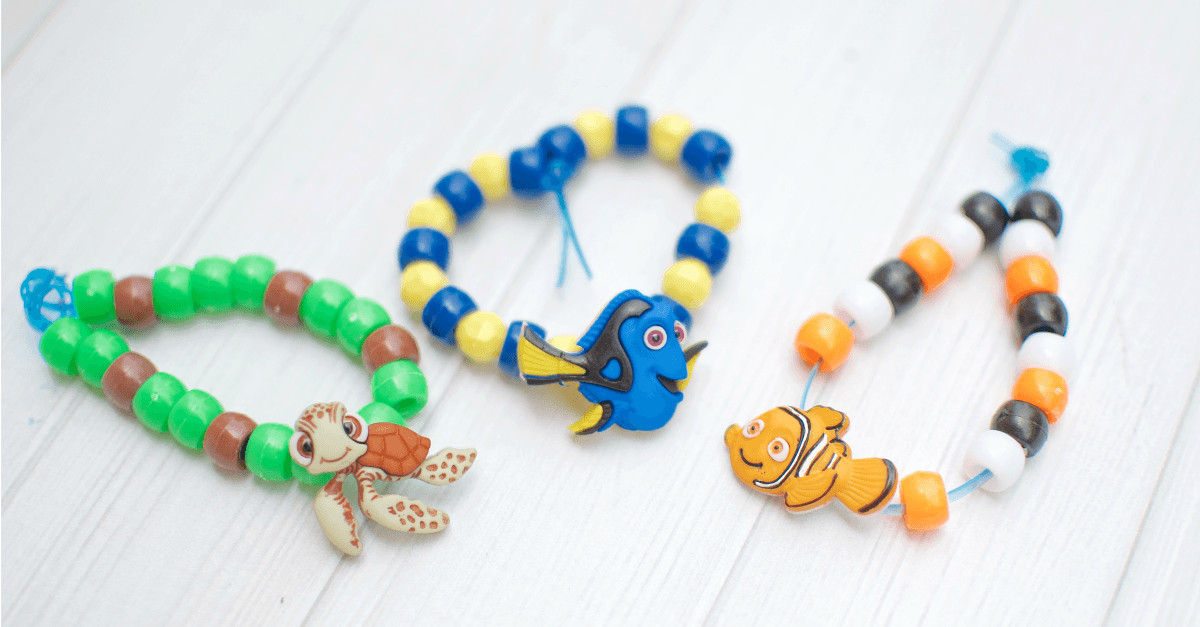 We've got a ton of fantastic ideas for all things Finding Dory! From printable games to crafts, from fun snacks to ideas to throw the best party this side of the ocean, you won't believe all fun that'll keep you happy all Summer long!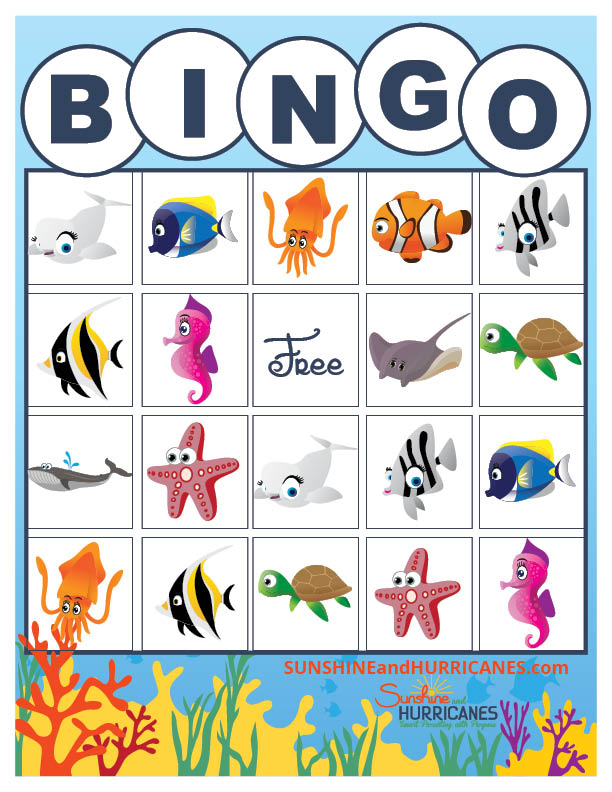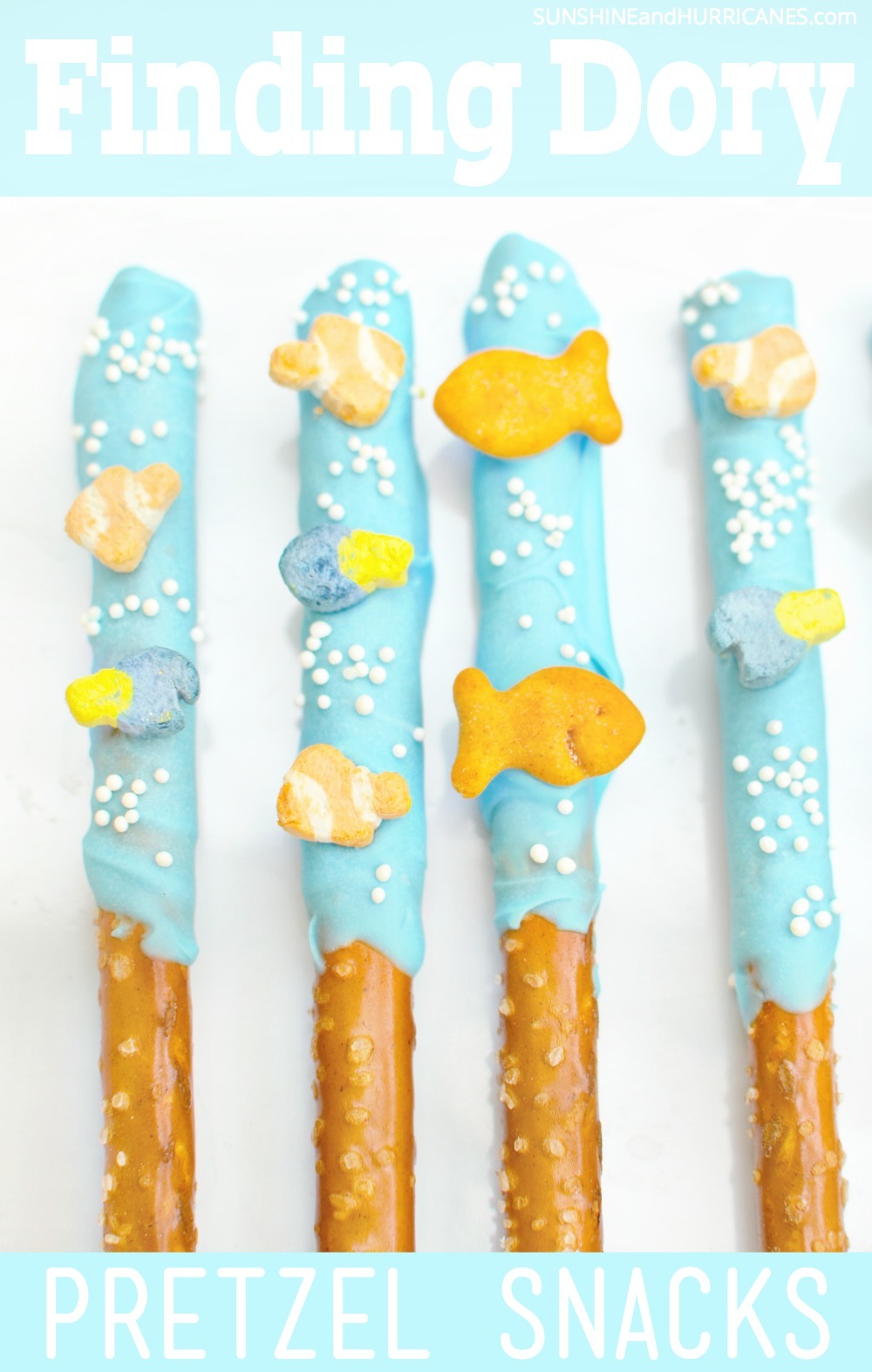 Need more theme based activities? We've got amazing Star Wars, Minion, and Lego ideas to keep your family learning and laughing together!
Which of our Finding Dory Bracelets would your kids love the most?