Got lego lovers? Then a great way to breathe life into the Lego bin is with lego games. You can create all sorts of challenges and fun new ways to get your kids creating with their legos.
Whether it's too hot to go outside, a rainy day distraction, a party activity or even part of a homeschool curriculum, a lego challenge game is sure to get your kids excited to use their legos in new ways.
Lego games are great for creativity and help kids think beyond the "box set" mentality.
You know what I mean right.
They get a new box of legos that is supposed to be a truck or a store or has some specific purpose. They follow the instructions, build within the boundaries and then set it on a shelf and forget it. It's like they don't know it's okay to take it apart again and build something different.
Well, it's time to rip up the instructions and break the rules with this lego challenge game.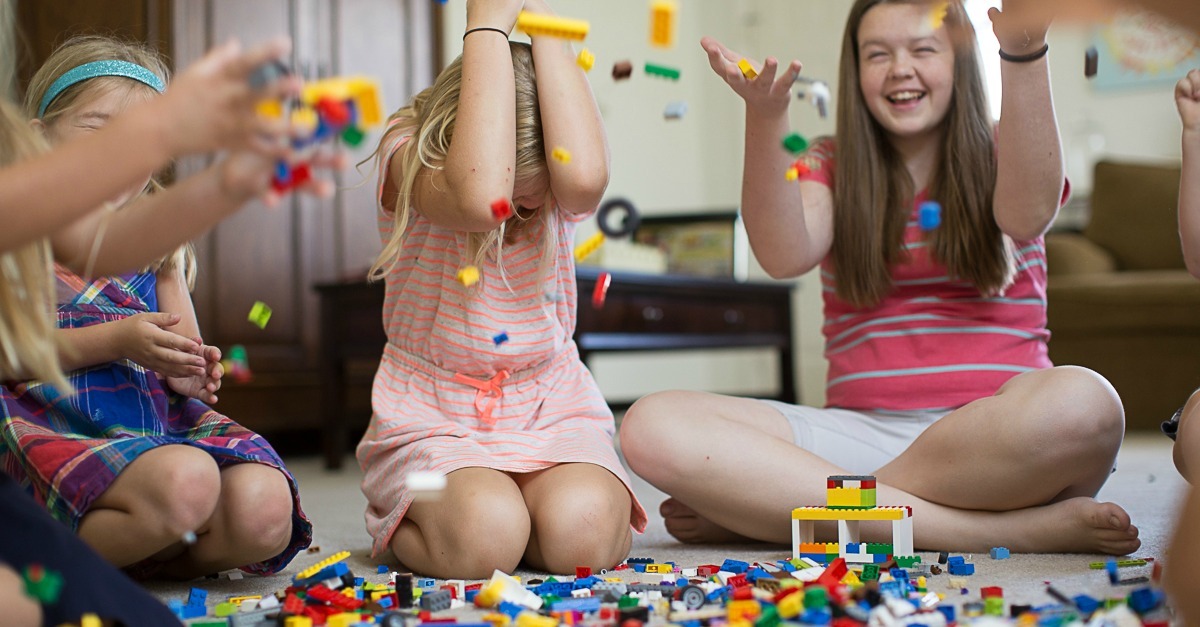 Lego Games – Lego Challenge
Lego games are great because they are great for kids of all ages. They can form teams or work individually to complete the challenges outlined on the free printable cards offered at the end of this post!
There are several versions of the lego challenge cards. One set incorporates vocabulary words as descriptions of the challenge to add an educational component for those looking to combine learning with fun!
The second set of cards include the same lego challenges, but we've removed the vocabulary words to make it easier to play the game across age groups.
Download the free lego challenge cards printable and then print them out on card stock. We used different primary colors to give a true lego them.
Then cut them apart and stack in a pile or toss in an empty container for kids to draw from. We had all the kids form a circle and emptied a bin of basic Lego pieces into the center.
Next, have them choose from the top of the deck or the container, read the challenge aloud, assign a time period to complete it (10-15 minutes seemed to work best for our group) and have everyone get started!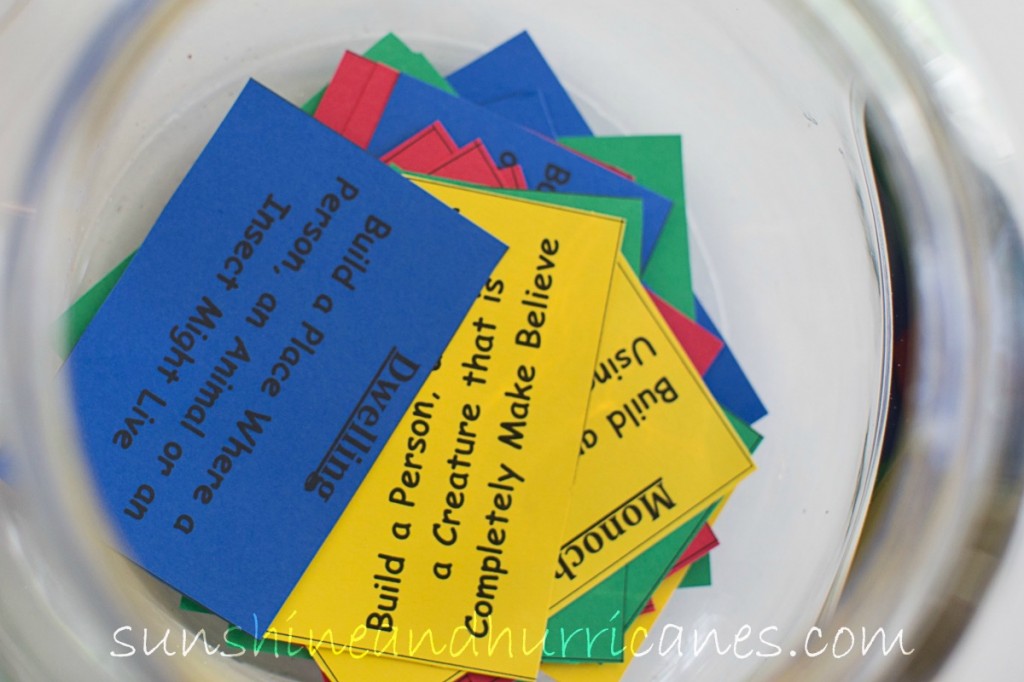 When we got all our kids together and some neighborhood kids to play, they gave this lego game rave reviews!
Our tween girls surprised us with their enthusiasm (and competitiveness). It was amazing, not a single eye roll the whole time.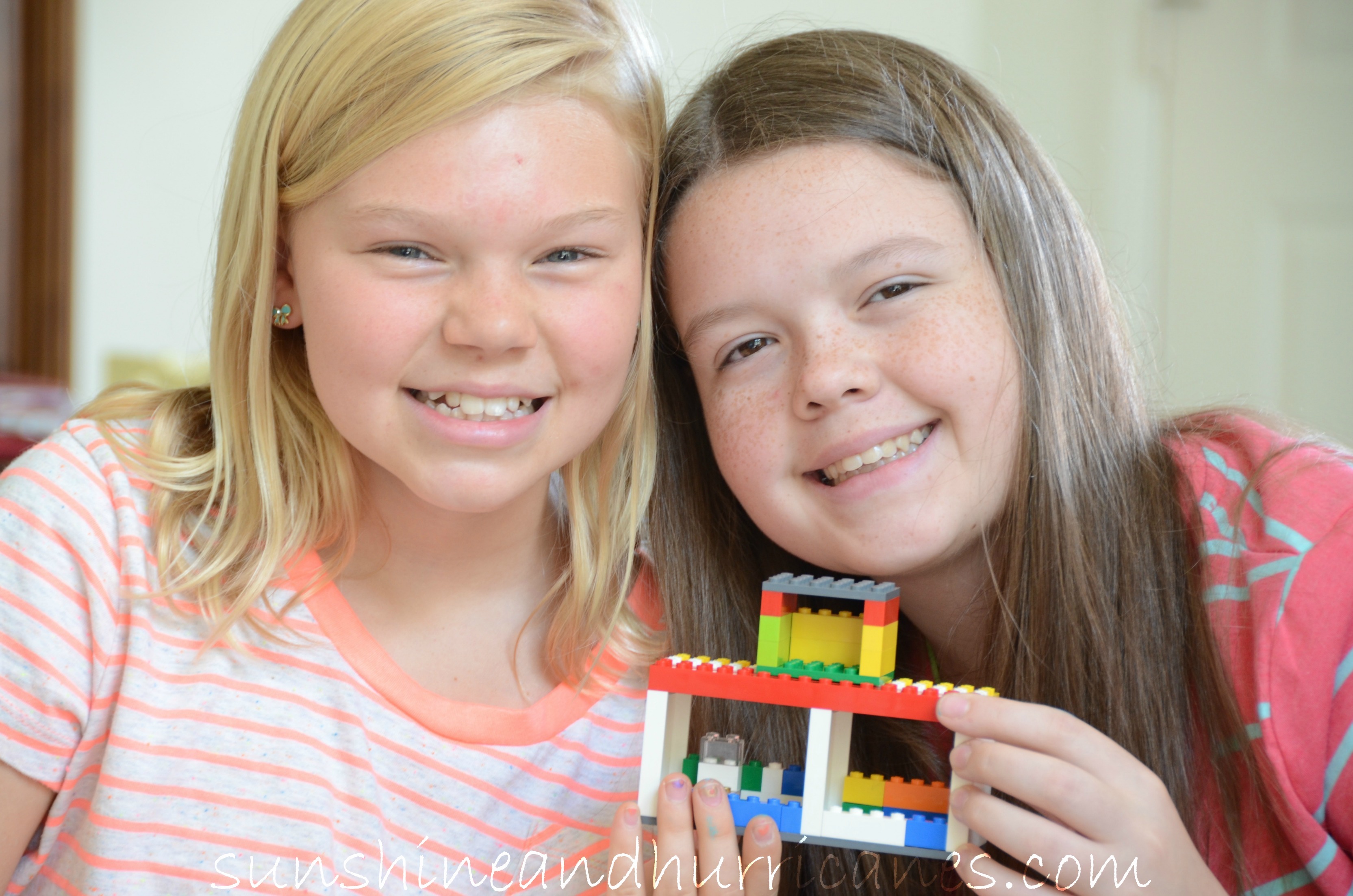 The boys were super disappointed when we ended the game. They have been bugging us ever since to schedule an encore challenge. So, we actually came up with a second version Star Wars Leg Challenge.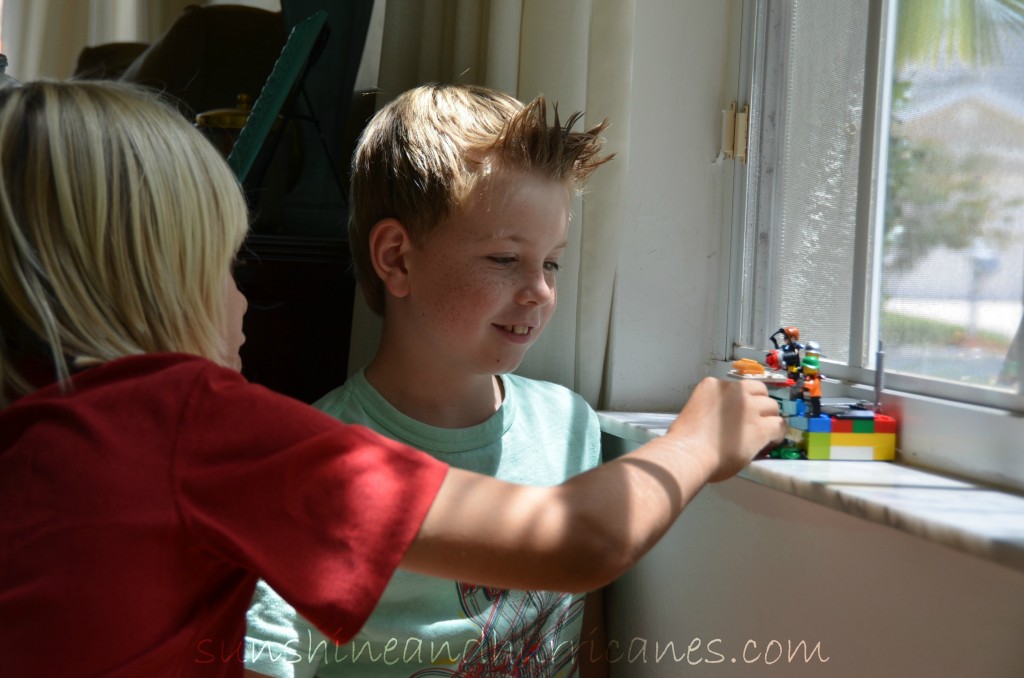 So, now it's time to let your kiddos show you their creativity and imagination. Print out our lego games lego challenge cards below and get building!!!
FREE Lego Challenge Card Printables:
Lego Games Challenge Cards Printable 1
Lego Games Challenge Cards Printable 2
Lego Games Challenge Cards Printable 1 All Ages
Lego Games Challenge Cards Printable 2 All Ages
Looking for EVEN MORE Lego Fun?
Lego Gifts for Lego Lovers: Big and Small