I don't know about you, but Michelle and I both have a house full of Lego lovers. Our boys and our girls are all fans of LEGO toys and us big people have been known to build a few masterpieces if we say so ourselves. That's why every year whether it's for Christmas, Birthdays or other special gift giving occasions, we're always on the look out for the perfect Lego Gifts for the Lego Lovers in our lives.
This post may contain affiliate links.

From toddlers to tweens, legos remain a favorite holiday and Birthday wish list item. You can get creative this year, and keep your budget in check, by using legos you already have and re-purposing them into something new (this is totally what Michelle would do!) .
Or, if you are looking to buy those lego gifts (totally me) , but want something outside the typical lego set box, there are plenty of unique lego themed gifts out there. So, browse below and you are sure to find the lego gifts that will be this season's big hit!
Lego Gifts for Lego Lovers

Lego Gifts You Can Make
A Lego Lantern – I have to admit, I put this one first because it is one of my absolute favorites. Such a clever idea and yet easy to pull together. An idea that truly will make kids go "WOW!"
DIY Travel Box – A simple activity that allows you or your child to customize their very own DIY travel box. Keeps the little blocks and mini-figures contained and allows for building on the go with an attached lego base affixed to the top of the box.
DIY Lego Instruction Book – This could actually be a homemade gift an older sibling could make for a younger sibling. Create a set of pre-made simple lego structure ideas with pictures and then they become different puzzles that children can see if they can replicate.
Lego Slime – Oooey, Gooey and such a good time. Slime has almost universal appeal for kids and this easy recipe that incorporates lego pieces is a new twist on a tried and true favorite.
Lego Rings – How cute are these?! The first time I saw them, I wanted one for myself, I didn't even think about my daughter. A totally precious idea that is perfect for little girl lego fans.
Lego Mini- Figures Activities – Kids love mini-figures and here is a great way to combine lego with art and let them use their imagination to create their very own mini figures.
Let's Count with Legos – Make math fun for the younger set. It's amazing what they can learn when you tap into their passion in a new way. Combine these FREE printables with a small lego set and you've got an ideal educational gift.
Lego Calm Down Jar – Turn, shake and tumble these jars and then watch the little lego pieces and figures as they dance about in the solution. A good calming activity for any child and also handy on car trips to keep younger ones occupied.
Lego Desk Organizer – Who would have thought you could use legos for decor and organization. Put extra blocks to use on a child's desk to hold pencils or keep other small objects that tend to get lost easily in an easy to find place.
Lego Candy Dispenser – Did someone say candy? Any child would be delighted to have their very own, custom made lego candy dispenser. Simple instructions included and then fill your child's favorite sweet treat.
Portable Lego Puzzle Kit with Free Printables – An all in one game for on the go. Re-purpose a lunchbox or other small carry case with a few different types of blocks that fit together to match the challenges on the FREE printable sheets.
Make Your Own Lego Table – An ingenious idea that uses a folding table and several lego building plates that can set-up instantly for Lego play and then be stored out of the way when not in use.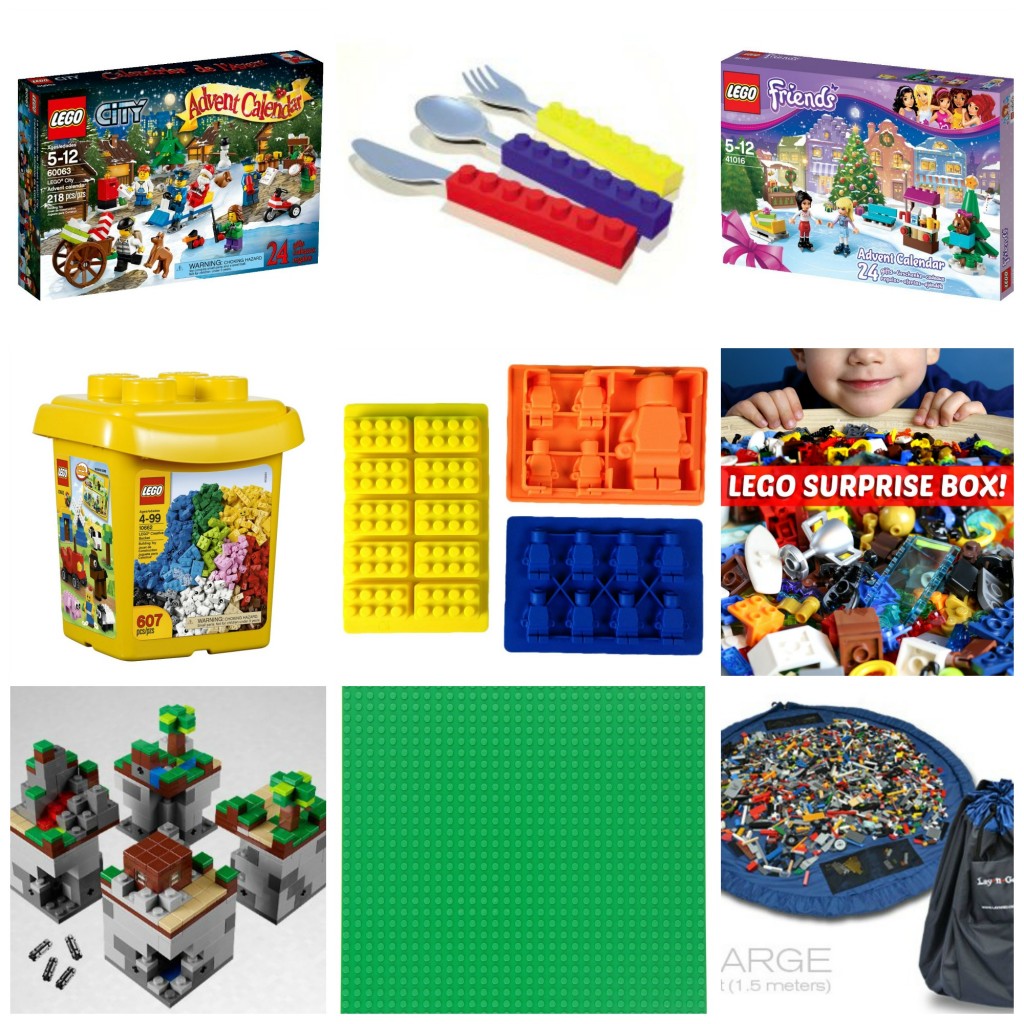 Lego Gifts You Can Buy
FRED SNACK AND STACK Kids Interlocking Brick Utensils
– A tricky way to entice your lego loving picky eater to try his vegetables or to just something to make meal-time more fun for everyone!
LEGO City Advent Calendar #60063
or LEGO Friends Advent Calendar 41040
– Countdown to Christmas with lego figures, bricks and accessories that can be discovered each day adding to all the holiday adventures a child can imagine with these Advent sets.
Lego Creative Box – Some people may wonder if the big box of general bricks is really worth it. You'll find an insightful and useful review here about why it is a fantastic investment for a lego lover.
Silicone Lego molds for making candles, candy, soaps and ice cubes
– Great for making your own lego snacks, soap, chocolates, ice cubes, or whatever else you can cook up. Super handy for lego themed parties or just rainy day activities.
Lego Surprise Box – Here is a smart idea for putting together a customized set of legos using BrickLink, a service where you can buy both new and used bricks from lego collectors. Beware, you could get lost in lego land with this one!
LEGO Minecraft, Micro World 21102
– Two of the most popular crazes for little kids come together in one amazing set that unites the best of both worlds!
LEGO Green Building Plate (10″ x 10″)
– It seems like there are always more than enough bricks to go around, but never enough bases. Stock up now and avoid the Christmas morning fights over a a place to play.
Lay-n-Go Original Activity Mat, Blue
– Ever stepped on a lego in the middle of the night? Hurts, right! Here is a great way to corral all those legos that end up all over the house. It's a play mat where the kiddos can construct their lego creations and then when they are finished they just pull the strings together and it's ready to store until next time. (Brilliant!!)
For more info on the lego storage bag as well as EVEN MORE lego gift ideas, check out our Fun Findings for the Lego Lover post that was part of our Lego Summer Camp at Home Series.

A Few Lego Gifts for Your Bigger Lego Lovers
Moleskine LEGO Limited Edition Notebook
– It's a notebook and grown-up play space all bundled together. Each of these limited edition notebooks comes with a built in lego plate and lego stickers to make it your very own.
Lego Salt and Pepper Shakers – Who says it isn't okay to play at the dinner table? A great conversation starter for sure!
Sundries Playbrick Headphones – Out for a jog or jamming at the gym, a subtle way to show off your lego love.
Lego iPad Case – This is a fully functioning case with all the protection one looks for when trying to keep an iPad safe, but it comes with an added bonus of lego building base so you can flex your creativity and take a building break now and then.
Lego Knights Kingdom Chess Set
– As one proud geeky girl, when chess met lego with a little medieval thrown in, my geeky heart skipped a beat or two.
LEGO Brick 16GB USB 2.0 Flash Drive
– Take a little piece of your childhood with you even when you work. Just be careful that your kids don't use it for their latest lego project or you may find yourself missing an important file or two.
Build-On Brick Mug – BPA-free 12oz Coffee Mug
–
It may be a toss up, do you love your coffee or legos more? Now, you don't have to decide.
Then of course let's not forgot one that all Lego Lovers young and old will agree is AWESOME!!!! – The LEGO Movie
Looking for other types of gifts, kids who love legos might also enjoy?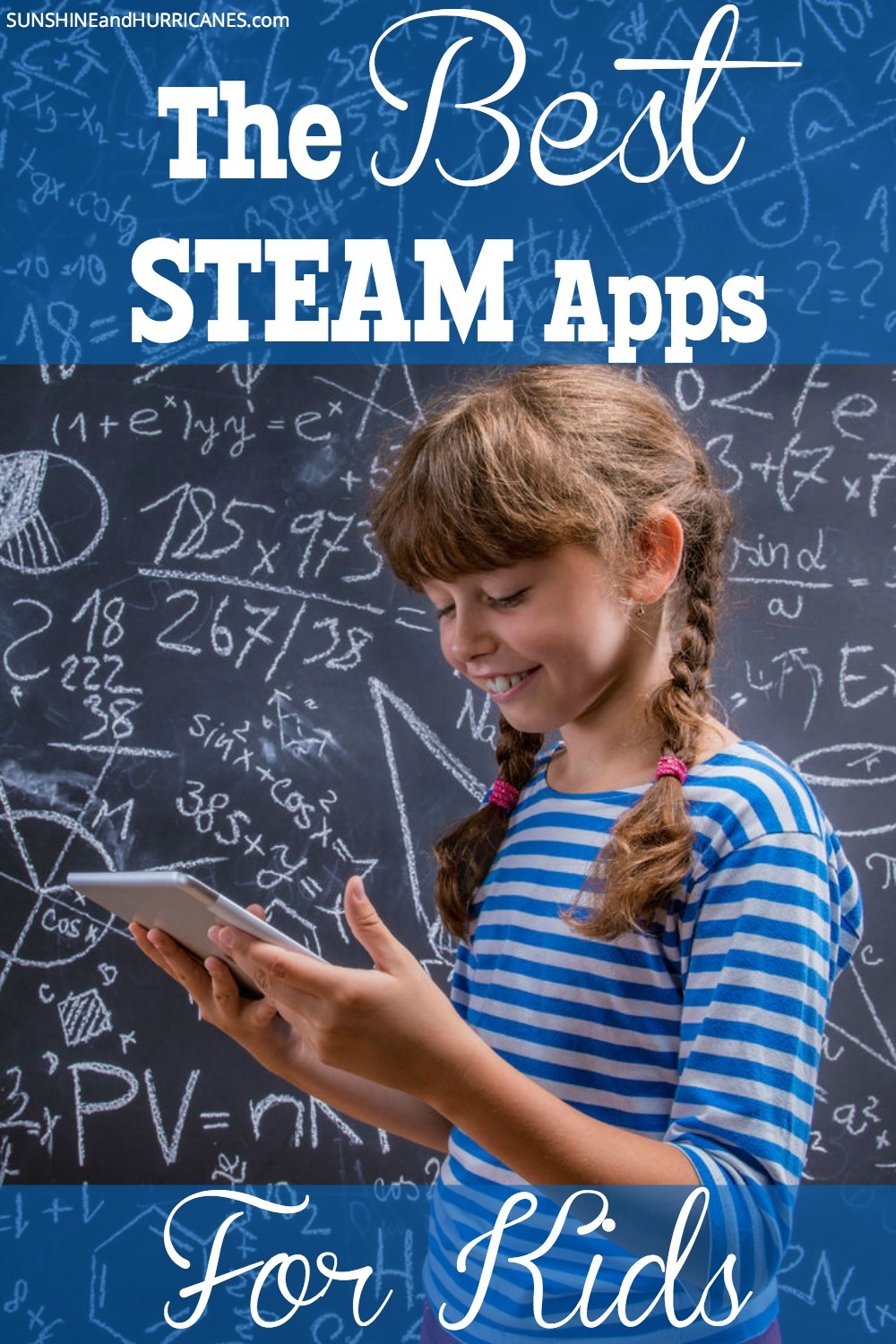 Do you have any other lego gifts that your kids (big or small) have loved?