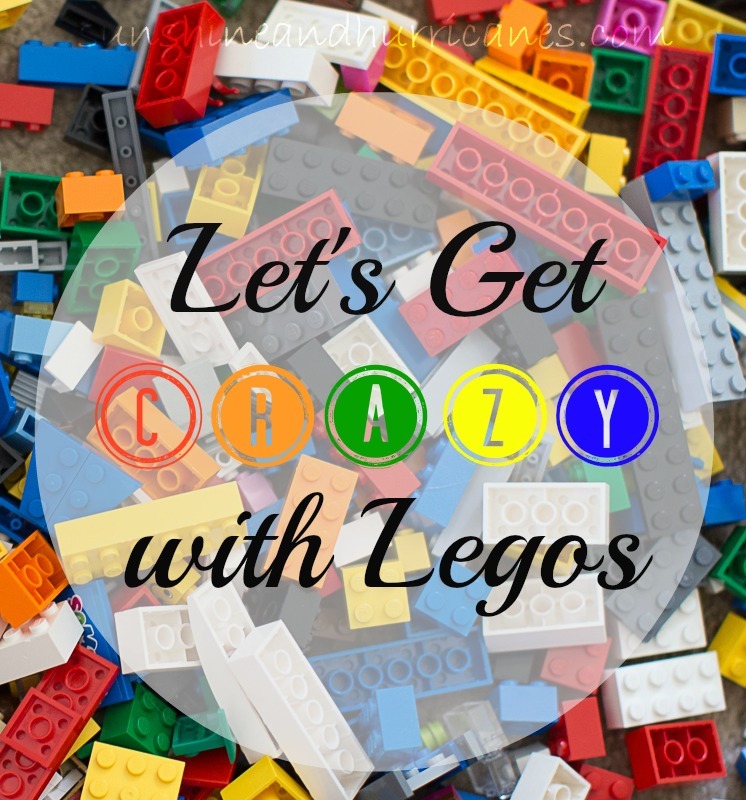 Let's Get Crazy With Legos
Activities for a Whole Week of Lego Camp at Home or Ideas for a Rainy Day or Homeschooling Curriculum.
So, it's Summer!!!! It sounded so great didn't it? A break from all the homework and lunches and schedules.
Maybe you are the kind of mom who is loving the long lazy days, free of the typical school structure and you're just looking for some fun ways to spend time with the kids – Yay for You!
Or, maybe you've already grown tired of hearing "I'm bored" and the bickering between siblings is driving you batty and basically just need to find a way to keep these wild creatures occupied so you don't lose your sanity – I hear ya Sister!
Well, there is one universal toy that seems to be a favorite across age groups and genders and almost every household in America already has some assortment of them laying around . That's right – Legos!
Lego Camp at Home

Michelle and I have assembled a week's worth of Lego games, activities, snacks and all around fun for kids from toddler to tween. Put them all together and host your very own at-home Lego camp or use the ideas individually during the summer or even the school year as rainy day activities or even as part of a homeschooling curriculum. No matter what you might have in mind, I think we've got you covered.
Here are All the Links You Need:
Have Fun and Please Feel Free to Come Back and Share with Us, What You Liked or Even Your Own Ideas to Add to the Lego Craziness!