This post may contain affiliate links.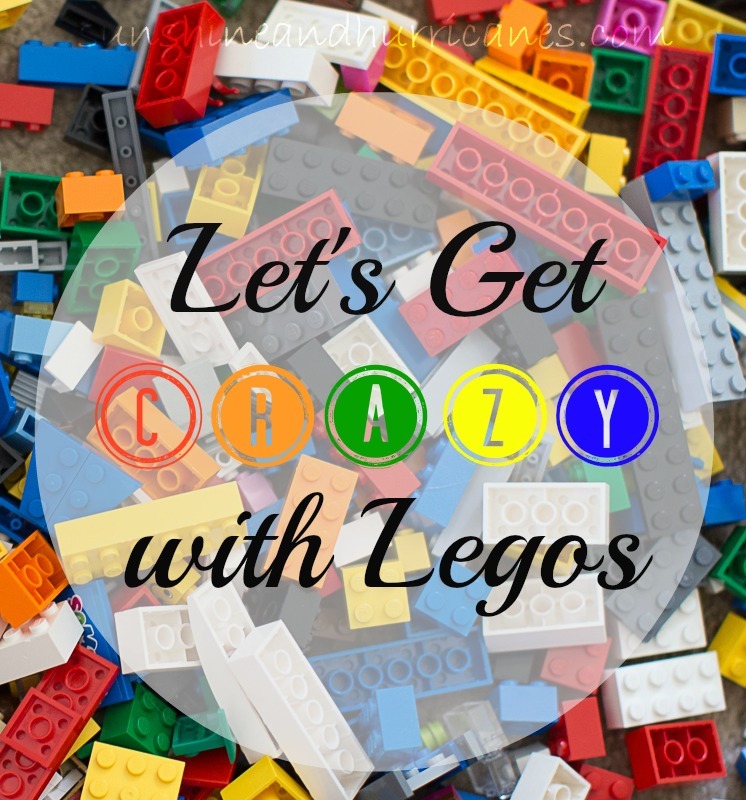 Duplos – The Lego of Pre-Schoolers
It's no secret that we LOVE Legos at our house and LEGO DUPLO Bricks
are no exception! Duplos are basically big Legos that are designed for younger kids to be able to easily grasp and build with. These blocks are such a worthy investment: they're virtually unbreakable, they encourage imaginative play and they're ageless, people from toddlers to adults have sat on my floor playing away. Here are a few of our favorite ways to use Duplos to enhance learning: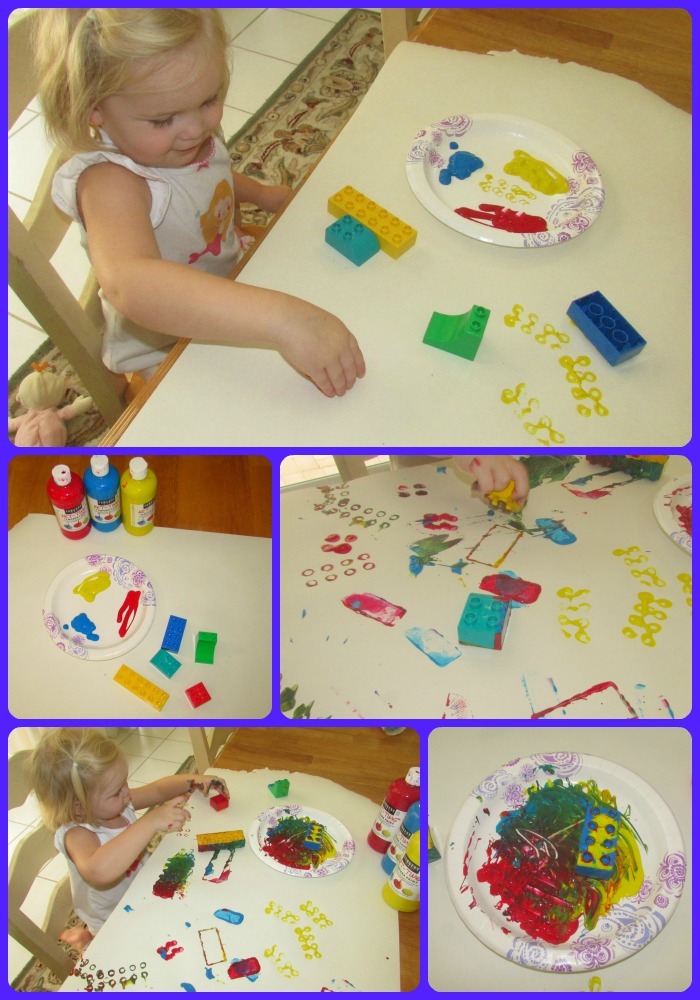 ART
Select a variety of shapes and sizes and use the Duplos as stamps! Dip the blocks in Tempera Paint
and encourage your little one to press the block onto paper. For an added bonus, use only primary colored paint and talk about color mixing while the child is stamping away!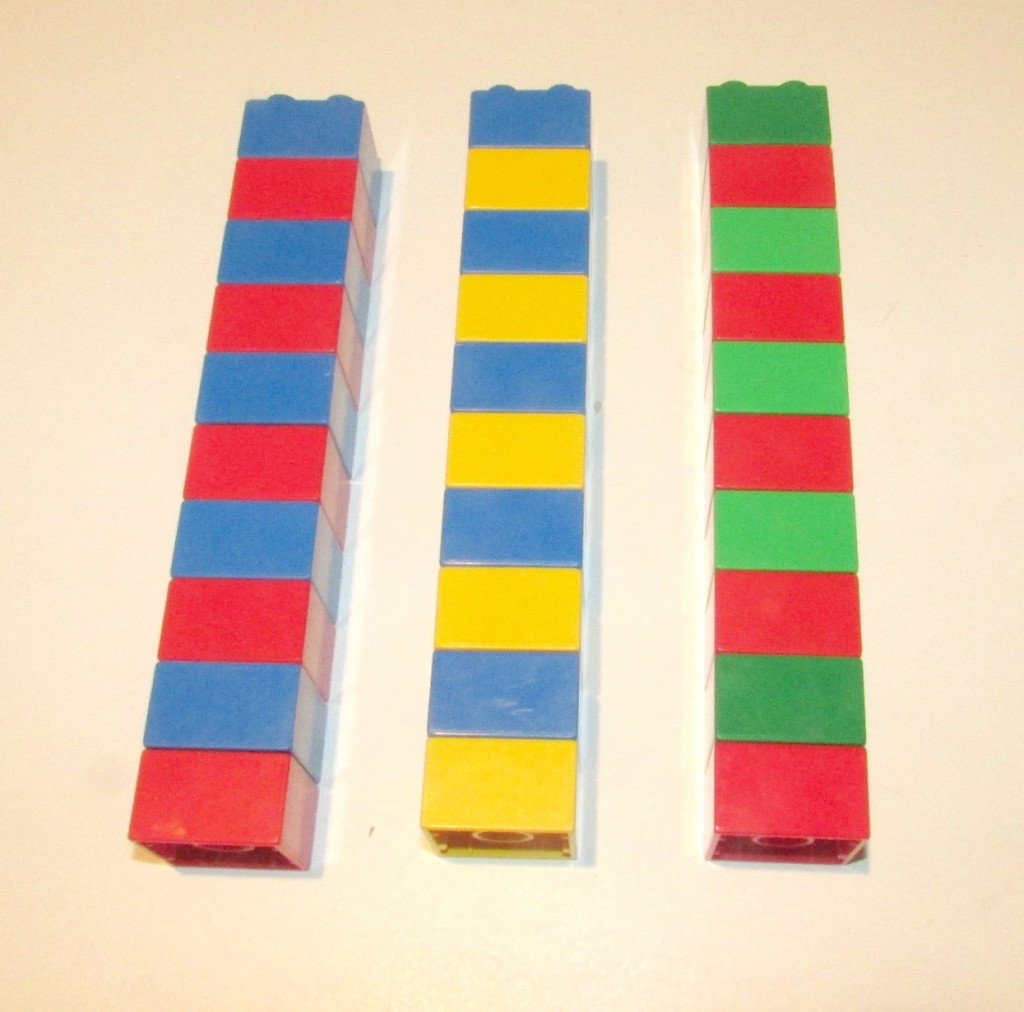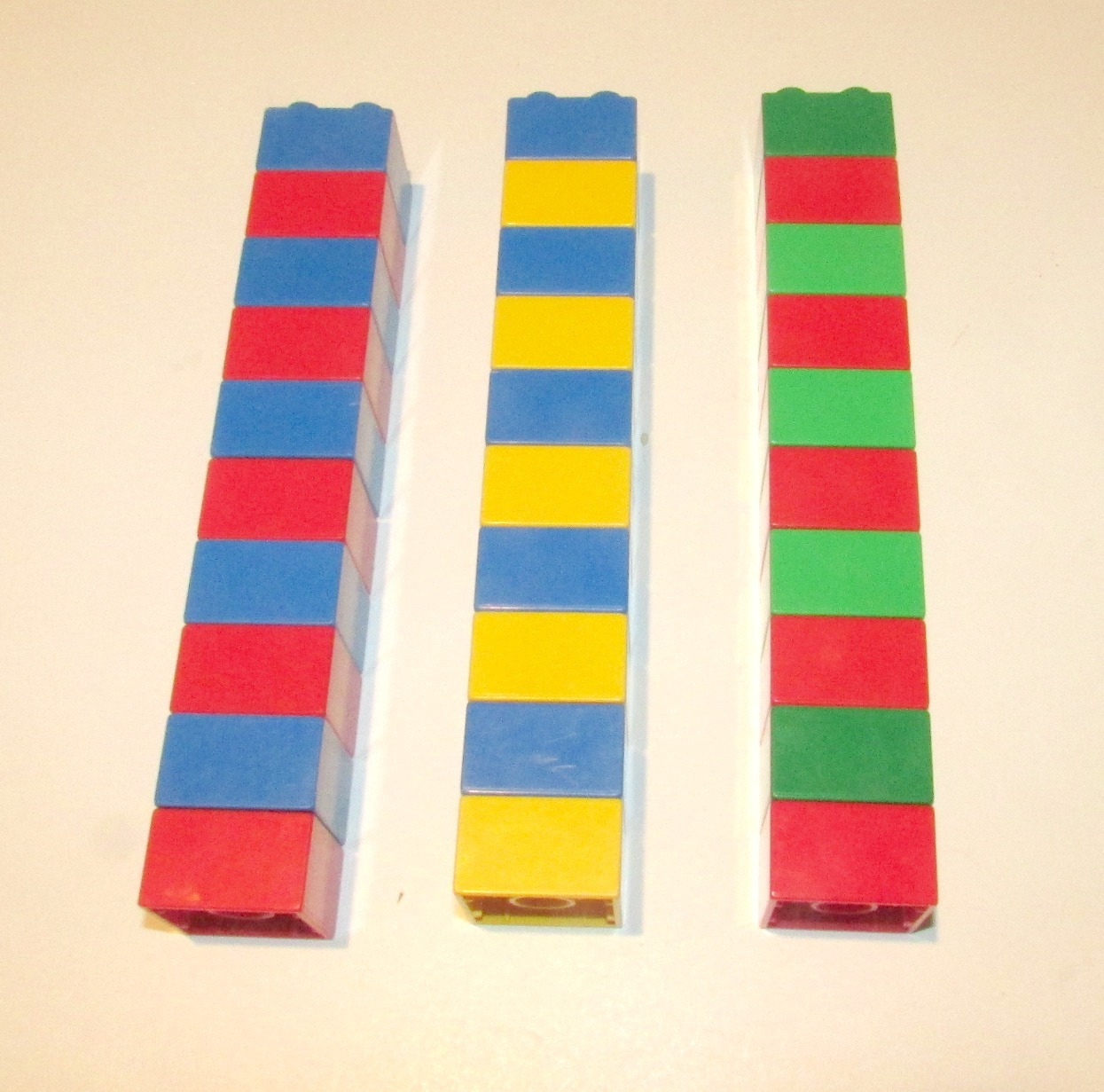 MATH
Sorting is a pre-math skill and is simple to do with Duplo. Sort the blocks by size, shape, or color, sort people vs. animals, sort animals vs. plants or whatever else you can think of! Making patterns is also a fantastic way to teach important math skills. Tell your child what colors you'd like in a pattern or create a pattern for your child to replicate!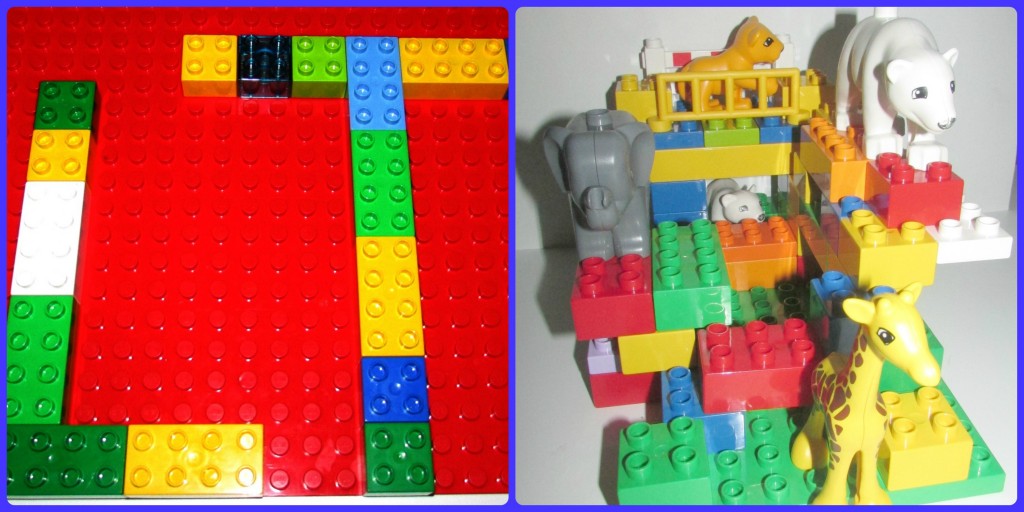 LANGUAGE
Use lots of adjectives(smooth, bumpy, green, hard, round, etc) to talk about the blocks the child is handling and make up stories or try to recreate a favorite book, recent experience, or movie using the Duplos. Forming letters or numbers with the blocks is another terrific way to incorporate some learning during playtime!
Creative Free Play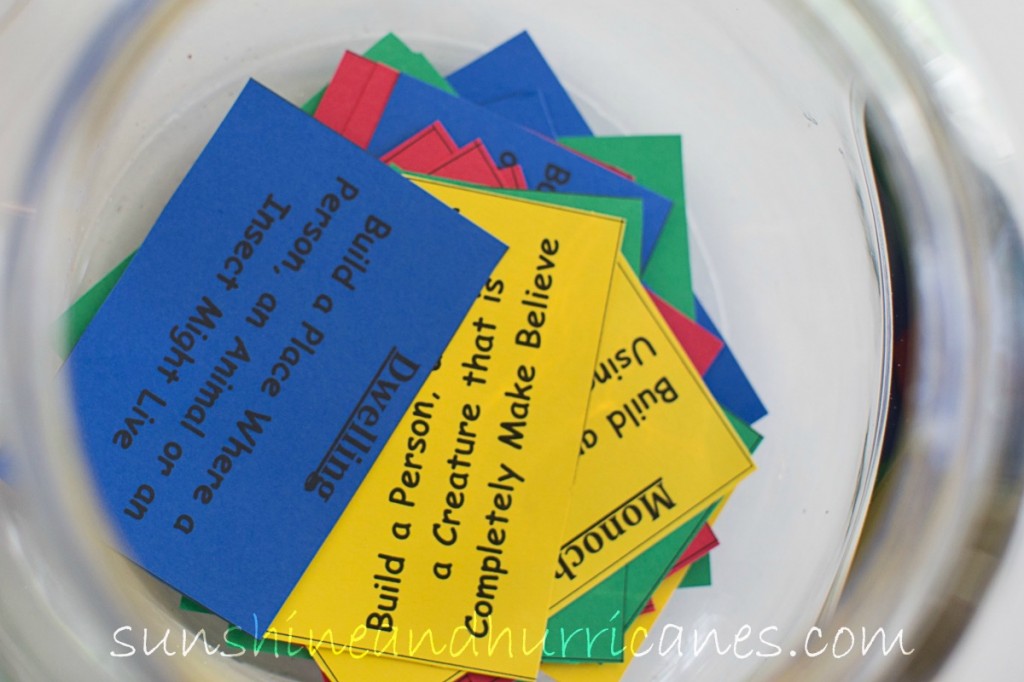 Using Duplos for games can be another engaging activity for your pre-schoolers. Click on our Lego Challenge game post for more details and to access a set of printable cards that will work for most ages OR we went ahead and made up some below that are better targeted for the Duplos crowd. Just click the links below and print out the cards on fun primary color card stock.Cut into individual cards and then either stack up the cards or throw them in a bowl or a box and let the kiddos draw one. This can be done as an individual activity or it can even be done with several children at a play date or as part of a home school curriculum. Some little ones will like the idea of having to do the challenge timed (10 minutes per challenge is usually plenty), but for others they may prefer not to be held to any time constraints. Either way, the fun is endless!
Let's Get Crazy With Legos – Duplos Challenge Game Cards Printable 1
Let's Get Crazy With Legos – Duplos Challenge Game Cards Printable 2
Don't Forget To Enter Our Lego Prizepack Giveaway!!!!!!! Check out all the fun we're having and don't miss the fun!