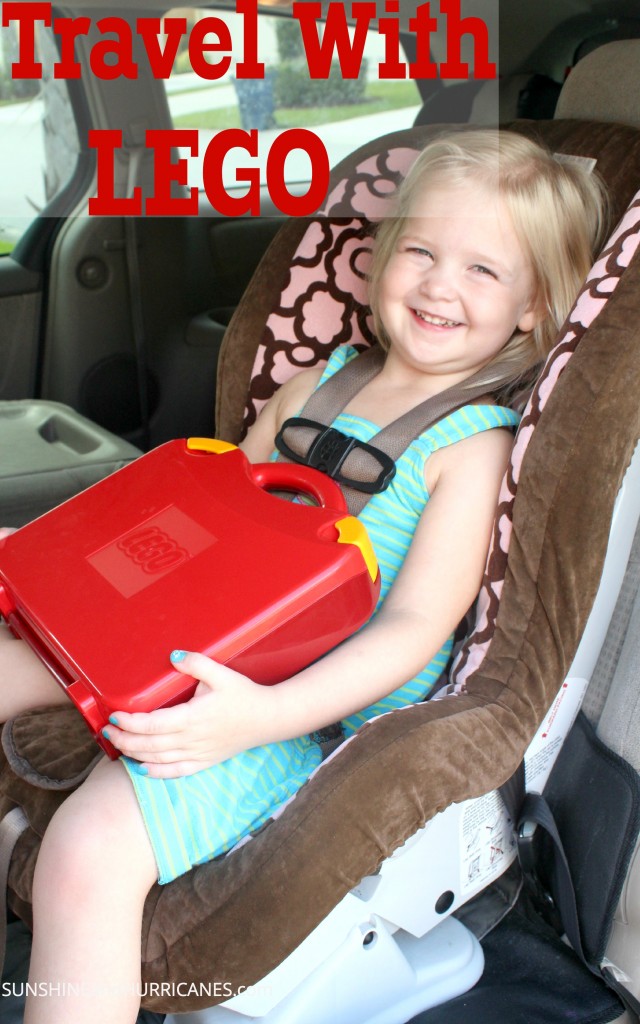 It's no secret that we love Legos and I'm excited to share a fun product with you today that is just perfect for travel!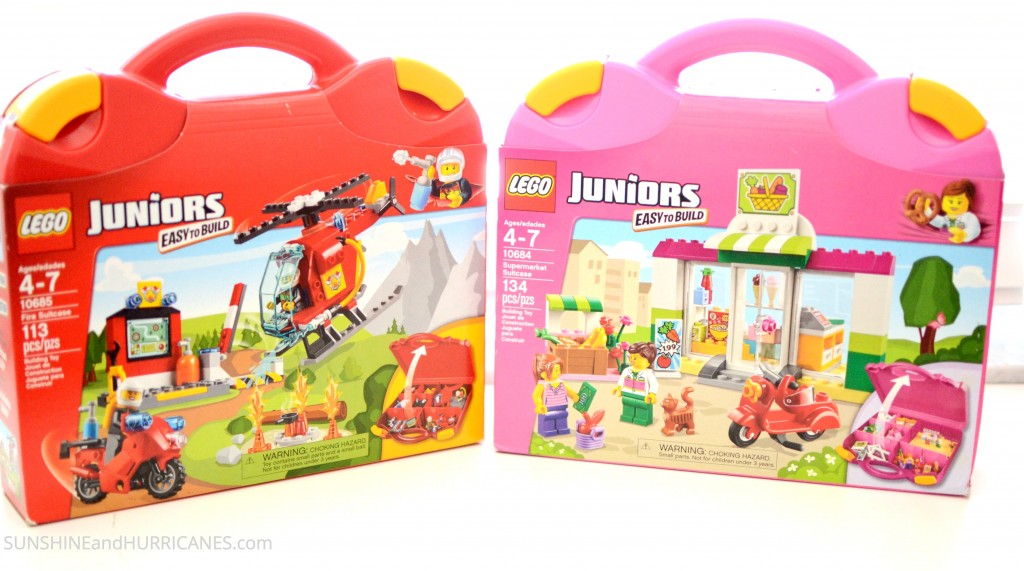 LEGO® JUNIORS is designed to provide just the right amount of challenge and creative play for young children. Quick start pieces and numbered pre-packed bags enable the sets to be built without the help from Mom or Dad— which makes any small builder extra proud! These sets are designed to give new builders a positive first experience with Lego with fun, interactive playsets!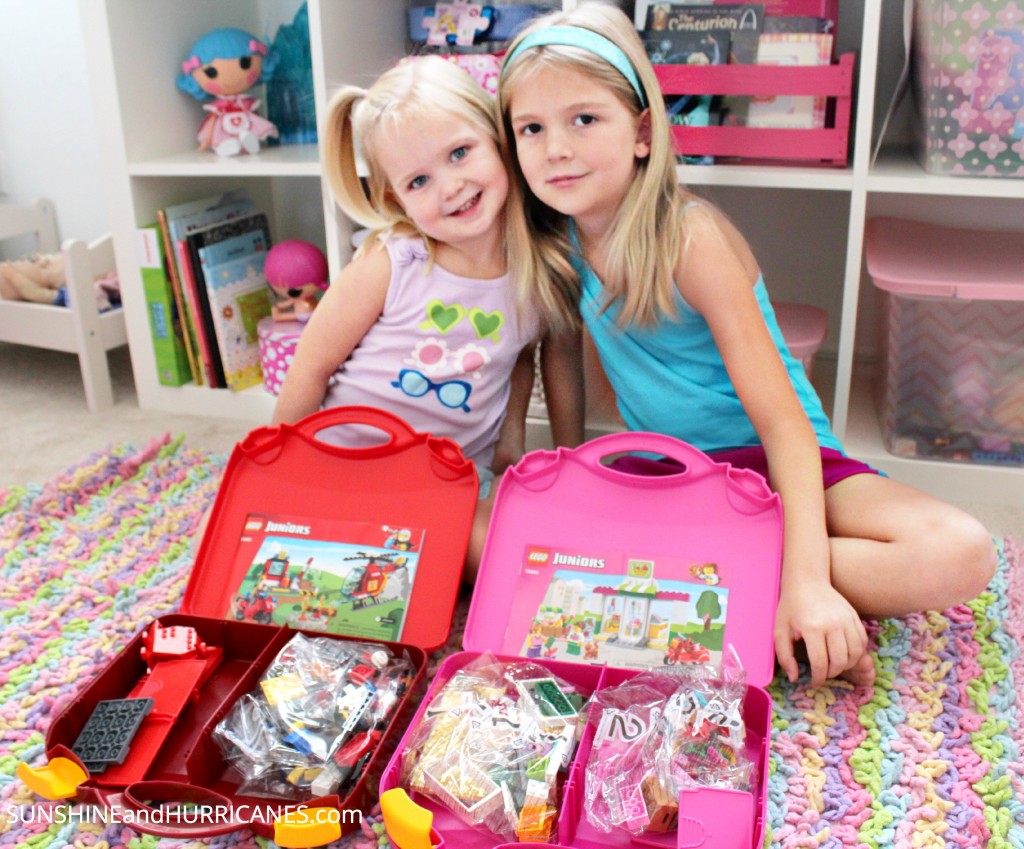 My girls were so excited when these sets arrived and couldn't wait to start building. Because they both fell in the recommended age range of 4-7, this was a great project for big sister to introduce little sis to the fun that Lego provides. The well marked bags and easy to follow directions allowed them to build independently and they both loved the pink grocery store themed suitcase and the red fire department box.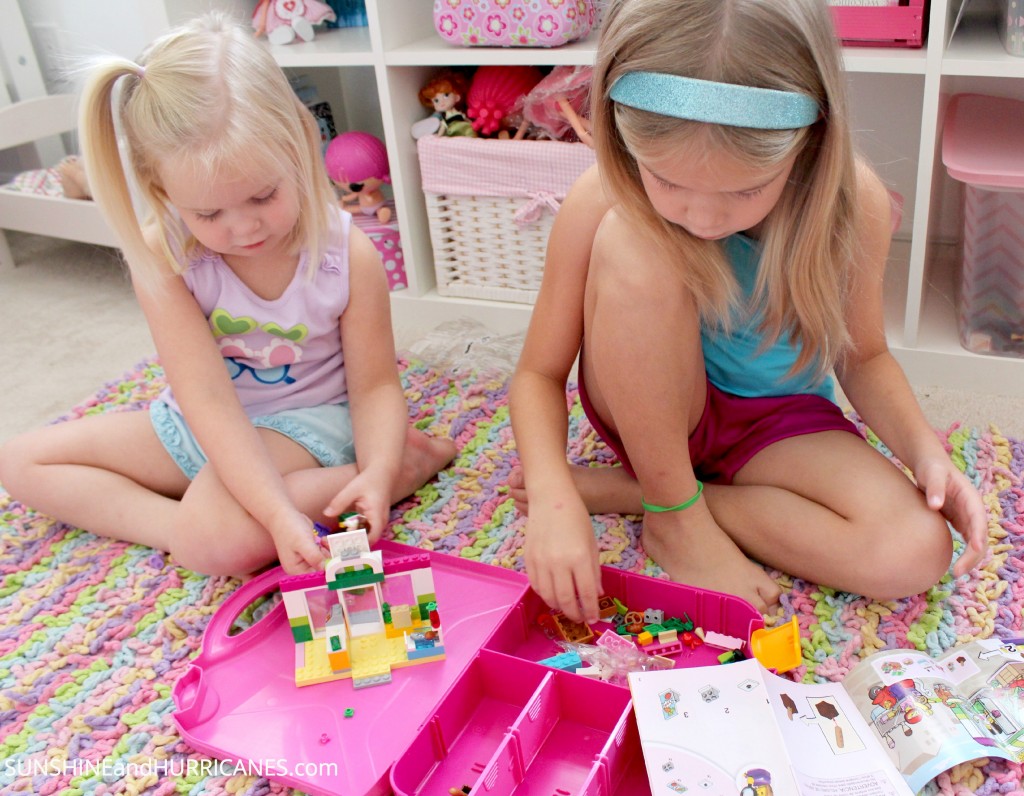 They worked together and built the store along with all the fun accessories and the ever popular minifigures. My youngest daughter was so proud of herself because she was able to assemble the people and many of the small grocery items on her own.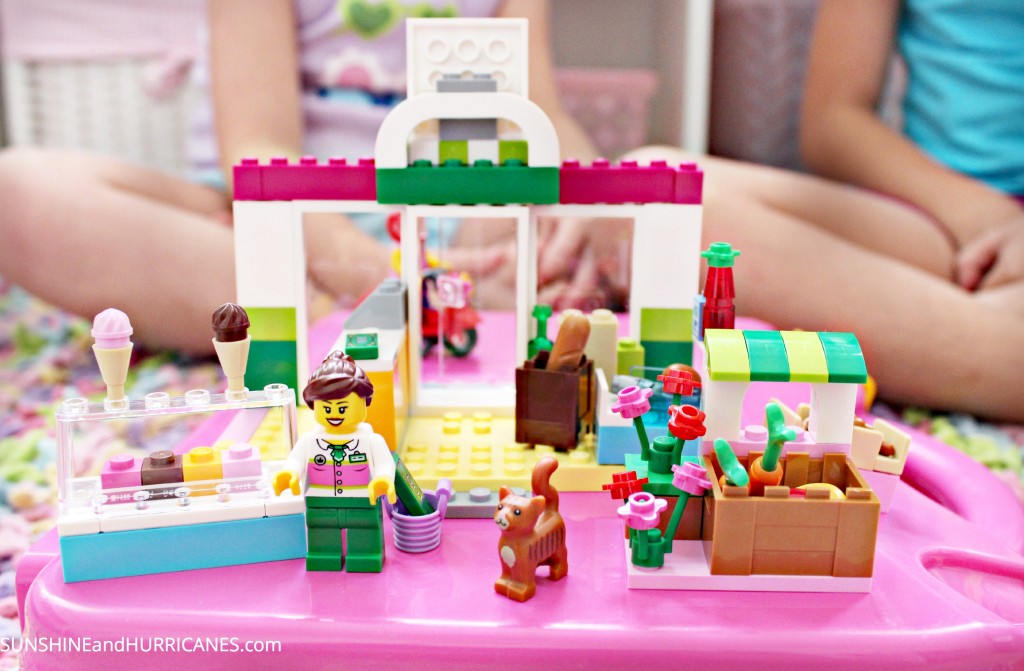 One of my favorite qualities about Lego products is that not only do they teach the basics of following directions and developing cognition, but they also provide an excellent opportunity for open ended, creative play. Not only can kids build the set pictured on the case but they can also easily disassemble it, store in the handy compartments in the case, and rebuild an entirely new concept the next time they play. My girls happily built a house, pet store, and park with the pieces in one case. I love that their imaginations got a great workout and they were happily engaged in cooperative play for close to 2 hours!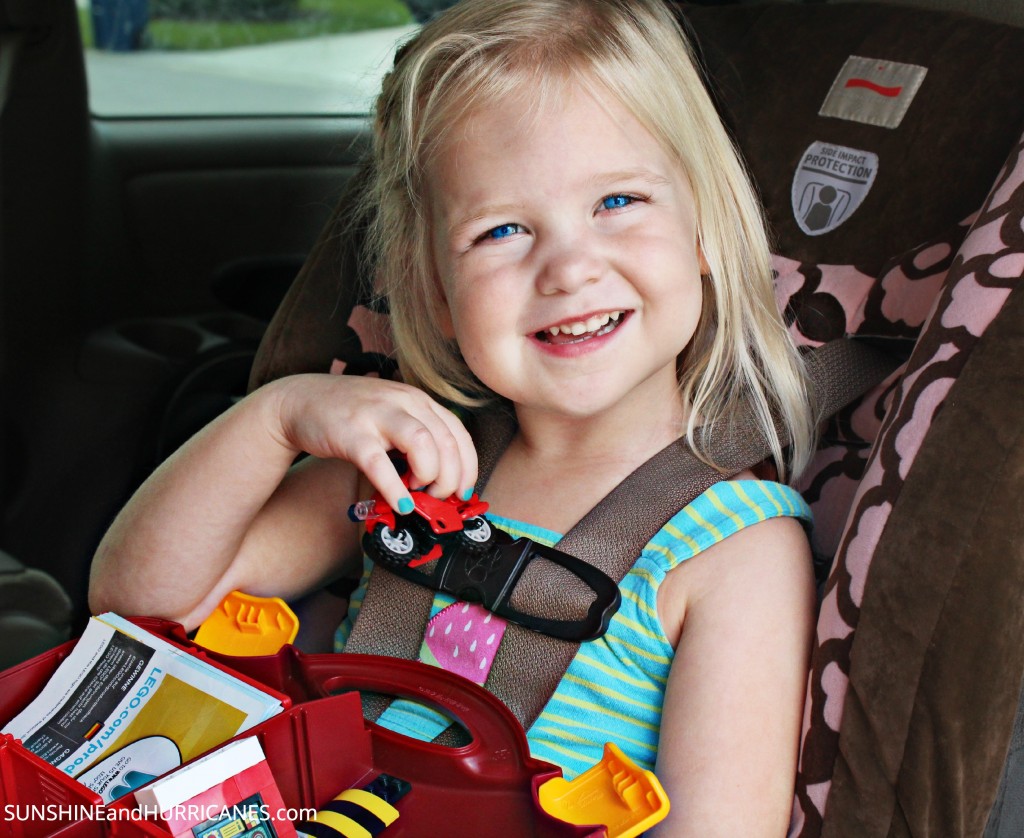 Another bonus to these Lego Juniors Travel Sets is that they are so easy to take on road trips! The suitcases naturally fit in a child's lap and would be ideal for air travel on drop down trays or provide entertainment in a hotel room between excursions. The timeless quality of Lego products and the skills a child gains when playing are priceless. Visiting relatives can be a challenge when their homes aren't equipped with kid friendly activities or materials. I appreciate the portability of these Lego sets because it provides my kids an opportunity to bring an activity along that is simple to transport and offers several ways to play.
I was selected for this opportunity as a member of Clever Girls and the content and opinions expressed here are all my own.