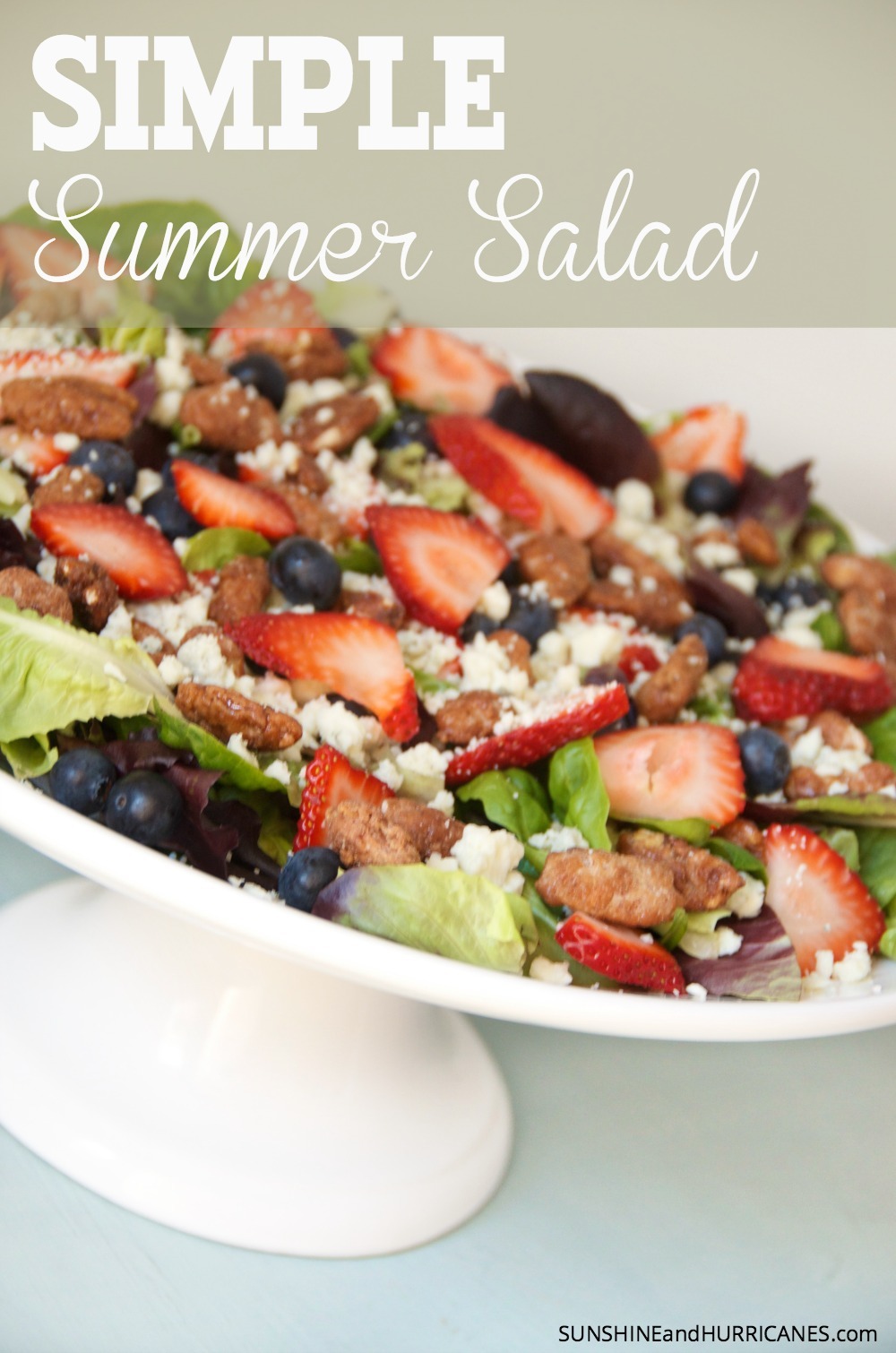 Summer may not be my favorite season as far as weather, but it's definitely my favorite as far as our schedule! Yes, I'm one of those freaky moms that loves having her kiddos home, with no set agenda, and basks in the freedom of lazy days and loose bedtimes. And this feeling of lazy extends to our meals around here, too. Popcorn for dinner? You bet! Watermelon for lunch? Why not? Banana Dogs for the 4th time today? Sure, as long as you make it yourself!
Eventually, I tire of the snack your way through Summer meal plan and spend a whole 10 minutes tossing together my Simple Summer Berry Salad. I love not turning on the oven and still feeling like I produced a "meal" that everyone over here will at least pick at. I like making my own dressing, it makes me feel fancy, but I've also grabbed a good berry vinaigrette from the produce department and gone on with my day guilt free, whatever you have time for, it's all good!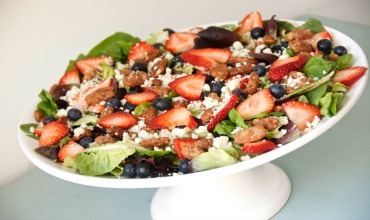 Simple Summer Berry Salad
Ingredients
8-10

cups

of lettuce

a variety, like butter, red leaf, spinach, usually 2 bags of the pre washed

4-5

cups

of berries: strawberries

blueberries, blackberries, raspberries

4

oz

soft cheese: feta

gorgonzola, or blue

sugared pecans

I buy pre made ones

1/2

red onion

thinly sliced

DRESSING

1/2

c

sugar

1/2

c

olive oil

4

Tbsp.

apple cider vinegar

3

green onions

finely chopped

1/4

tsp

Worcestershire sauce
Instructions
Layer & toss ingredients for salad, set aside

FOR DRESSING:

Whisk all the ingredients together in a small bowl, add to dispenser or pre-dress the salad, tossing well
This salad has been a hit at showers, luncheons, and with moms watching kids in a pool, so basically, you need this in your repertoire. Next time you need to bring a dish to a Summer BBQ, remember this simple summer berry salad, after you make it once, no one will let you forget it!