This shop has been compensated by Collective Bias, Inc. and its advertiser. All opinions are mine alone. #The7thMinion #CollectiveBias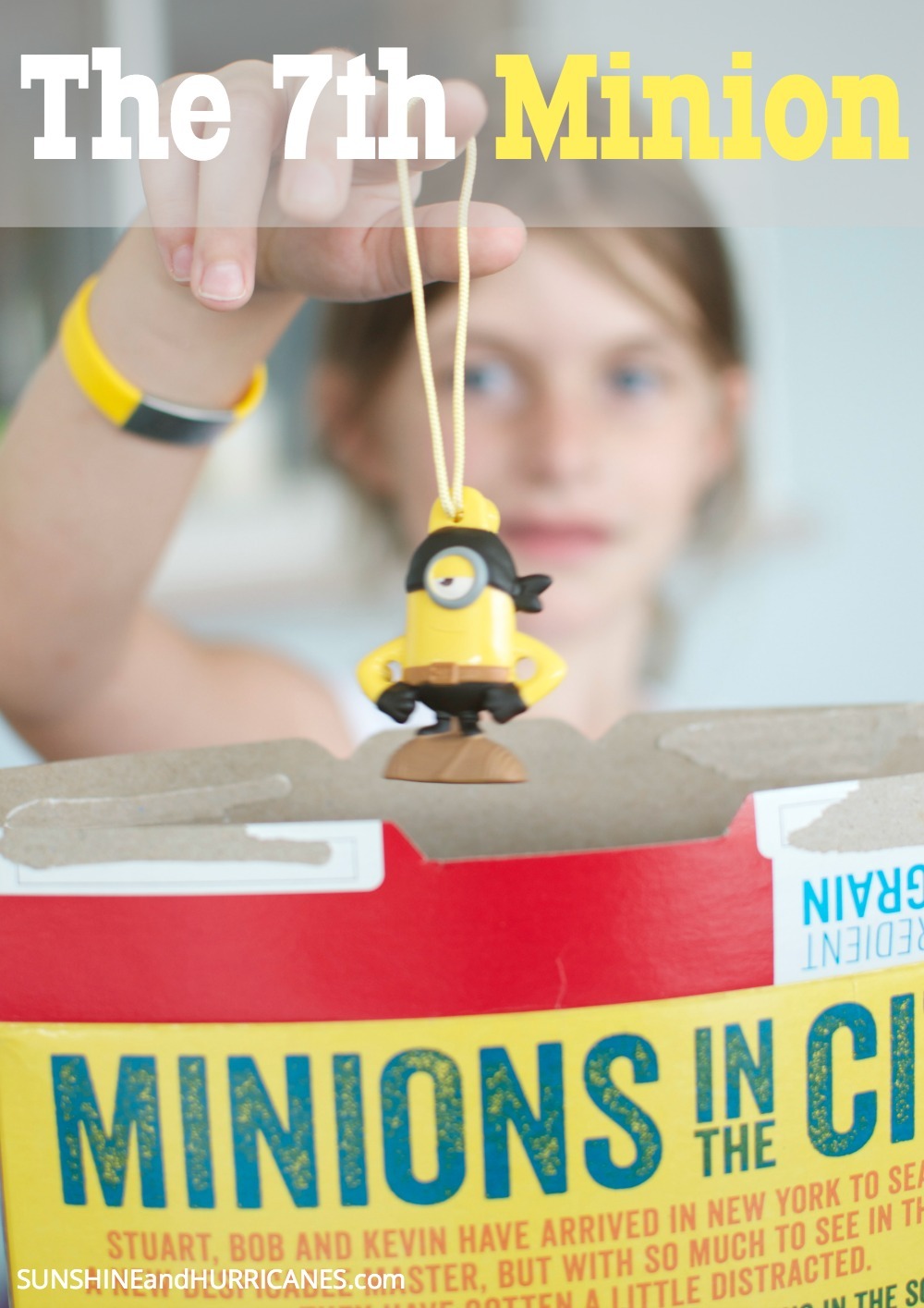 I can remember sitting at the front window of our home waiting for my mom to get home from the store, just so I could grab the new box of cereal and fish out the toy before my younger brother. Sometimes, it was exciting to open the box together and see what new surprise awaited.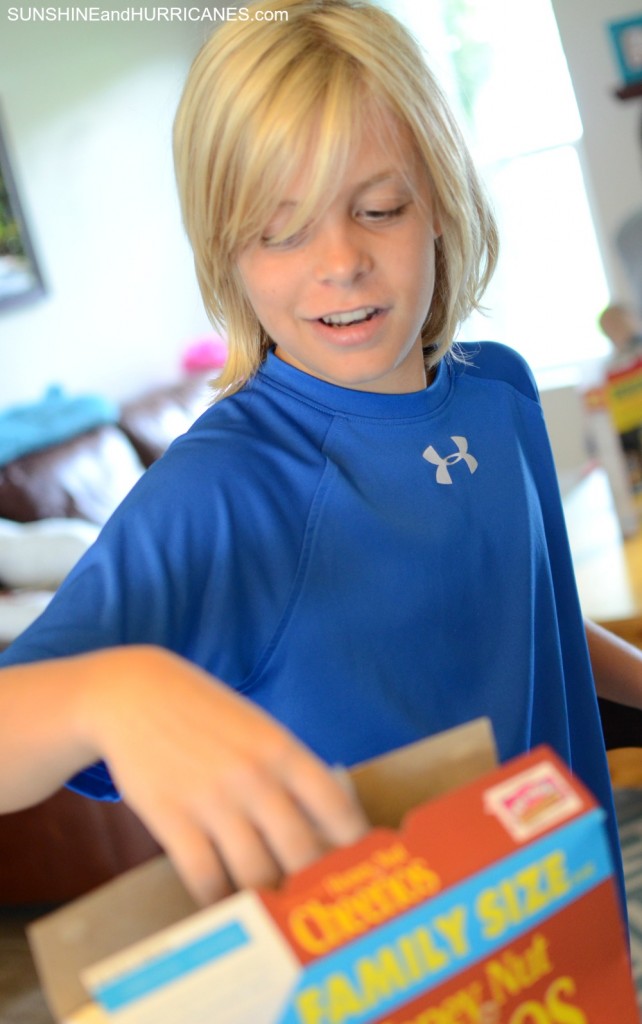 We had dozens of different prizes that we had collected over the years. We would often set them up as armies in our living room and spend all day battling for domination of the couch or we also enjoyed throwing them all in the pool and jumping in after them to see who could get the most in the fastest amount of time. It's amazing how something so simple provided hours of amusement for us.
Even now as a mom, I still enjoy watching my kids excitement as they rip open the cereal box in search of the latest find. Plus, these little toys are perfect to put together in busy bags for the car or at restaurants.
So, we were all excited to find out that as part of the release of the upcoming Minion Movie on July 10th, select General Mills family sized cereal boxes only at Walmart would contain minion toys, including a special 7th Prehistoric Minion.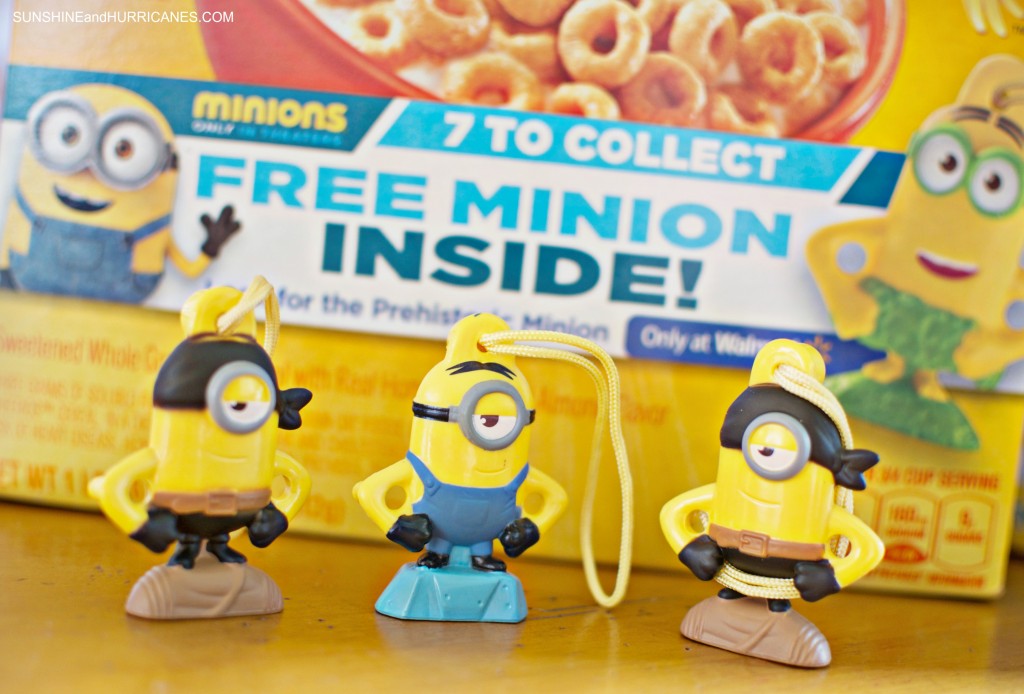 I headed to my local Walmart and picked up some of our favorite cereals and looked for the specially marked boxes in the cereal aisle. One little tip: I found some of the boxes with the Minion toys inside hidden behind the regular boxes. Don't be afraid to snoop around a bit.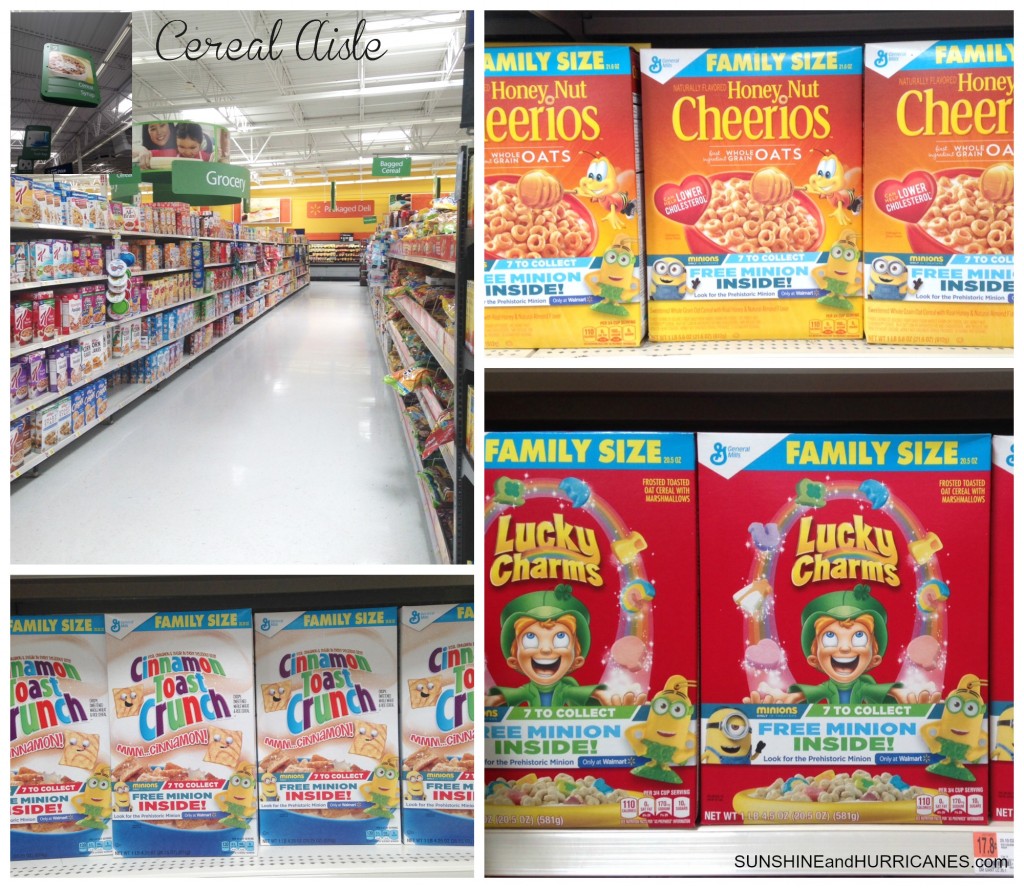 You'll find these adorable little yellow guys in boxes of the specially marked XL/Family Size boxes of the following cereals at Walmart stores:
Honey Nut Cheerios
Cinnamon Toast Crunch
Lucky Charms
Reese's Puffs
Trix
Cocoa Puffs
Golden Grahams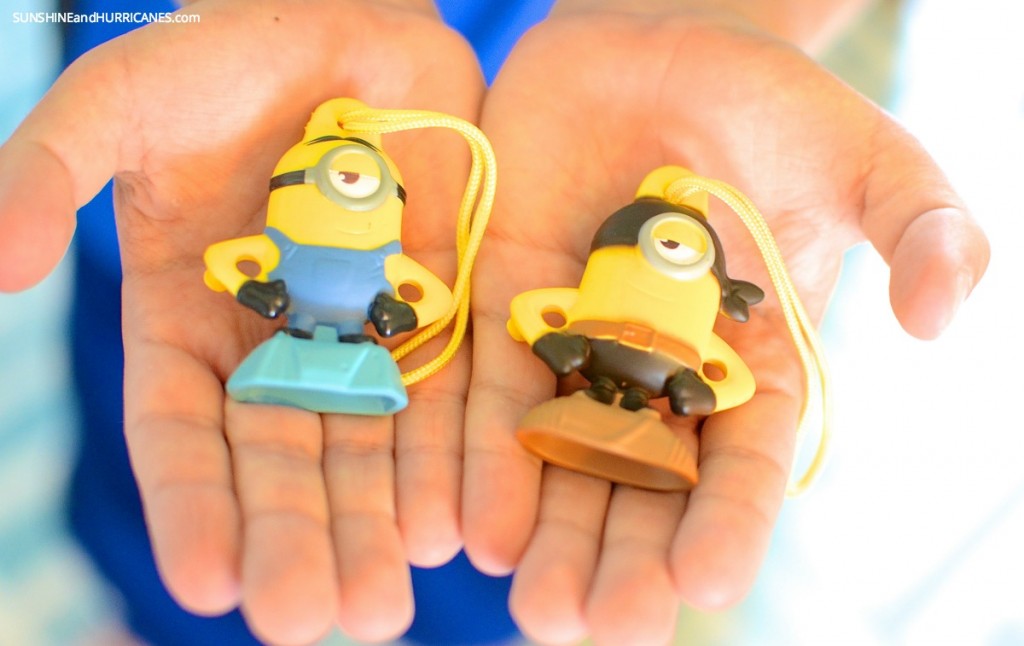 Just in case you didn't catch our ENTIRE Minion Mayhem series, we are HUGE Minion fans in this household. How can you not love all their funny antics and their Minion jibberish?! We own both Despicable Me movies and even have the release date(July 10th) of the new Minion movie marked on our calendar for one of summer movie days.
We've already collected several of the Minion characters, including my favorite, Stuart, and two of the pirate minions. My kids enjoyed having them hang out while they ate their cereal.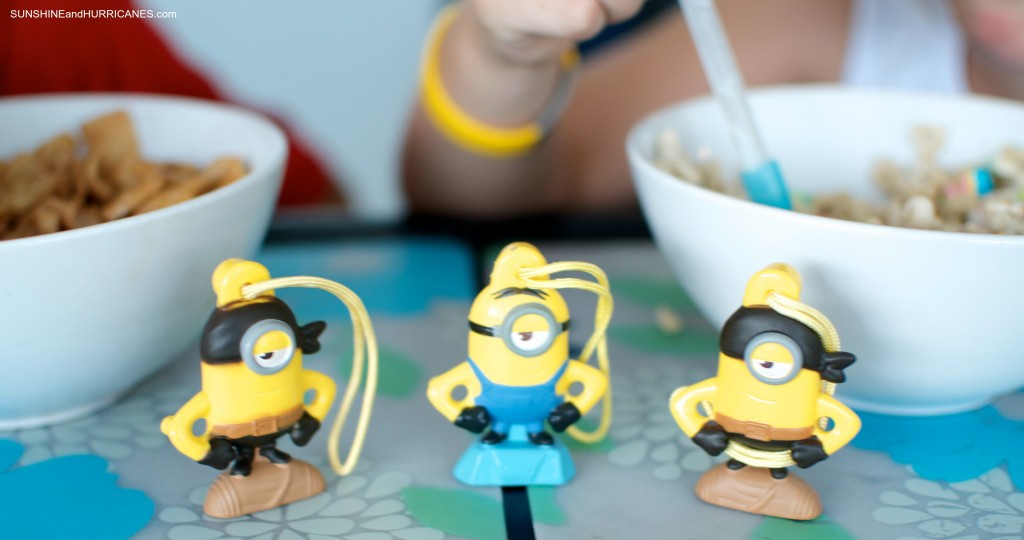 We're still on the hunt for The 7th Minion at Walmart! I'm sure we'll complete our collection soon. Maybe your kids will find it in the first cereal box they open. Happy Hunting!
Did you have a favorite toy that you found in your cereal as a child?
Do you still have it?