Minion Mayhem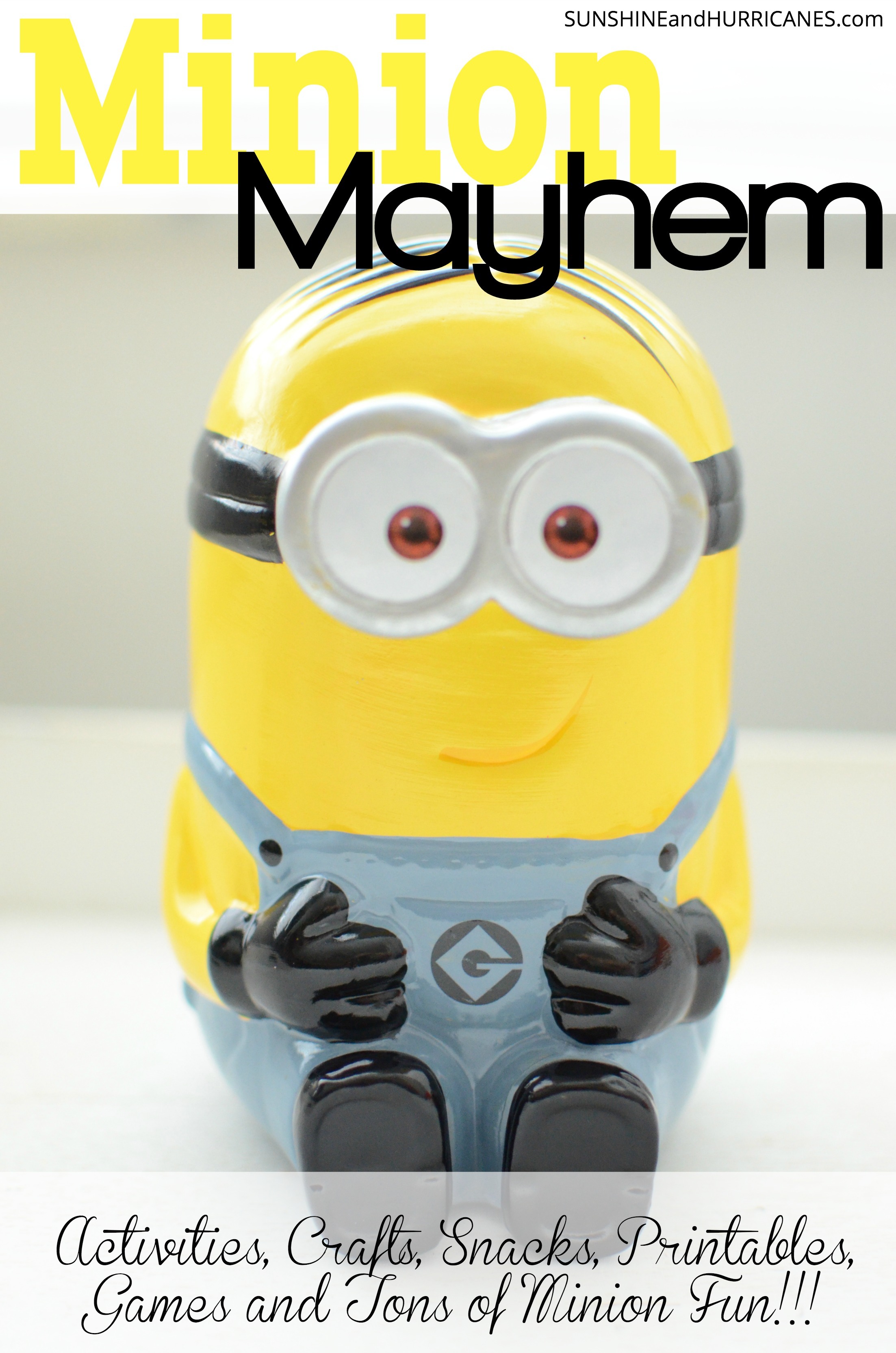 First came Despicable Me where the cute as can be MINIONS stole the show in both the original movie and the sequel. So, of course, it seemed only right that they should get their very own movie!!! Are your kids already begging you to go see it? Ours can't wait!!!
As their popularity continues to grow these lovable little yellow characters are becoming the main attraction for birthday parties and a whole host of other kid oriented fun! That is why we decided to put together an entire selection of activities, crafts, games, snacks, printables and more for minion lovers big and small.
We know that you'll find exactly what you're looking for to inspire some of your own minion mischief!
Okay, but first….
Let's start with a little bit of Trivia:
Did you know that the language Minion-ese was created for Despicable Me Minions and many of the the words are derived from Spanish, Japanese and even Korean words?!?!
Why not give it a try? Can you and your kiddos create some of your own words in Minion-ese?
Minion Mayhem:
Alright, it's time to break out the bananas and jump right into all the mayhem with our Minion activities and so much more. Here are all the different posts that will be part of our Minion series. Come back each day this week to see our minion minds at work!
Minion Activities – Legos, Art and More
Minion Gifts
Can't wait for even MORE Minion F-U-N?!
Follow Sunshine and Hurricanes 's board Minion Mayhem on Pinterest.