This post may contain affiliate links.
Minion Games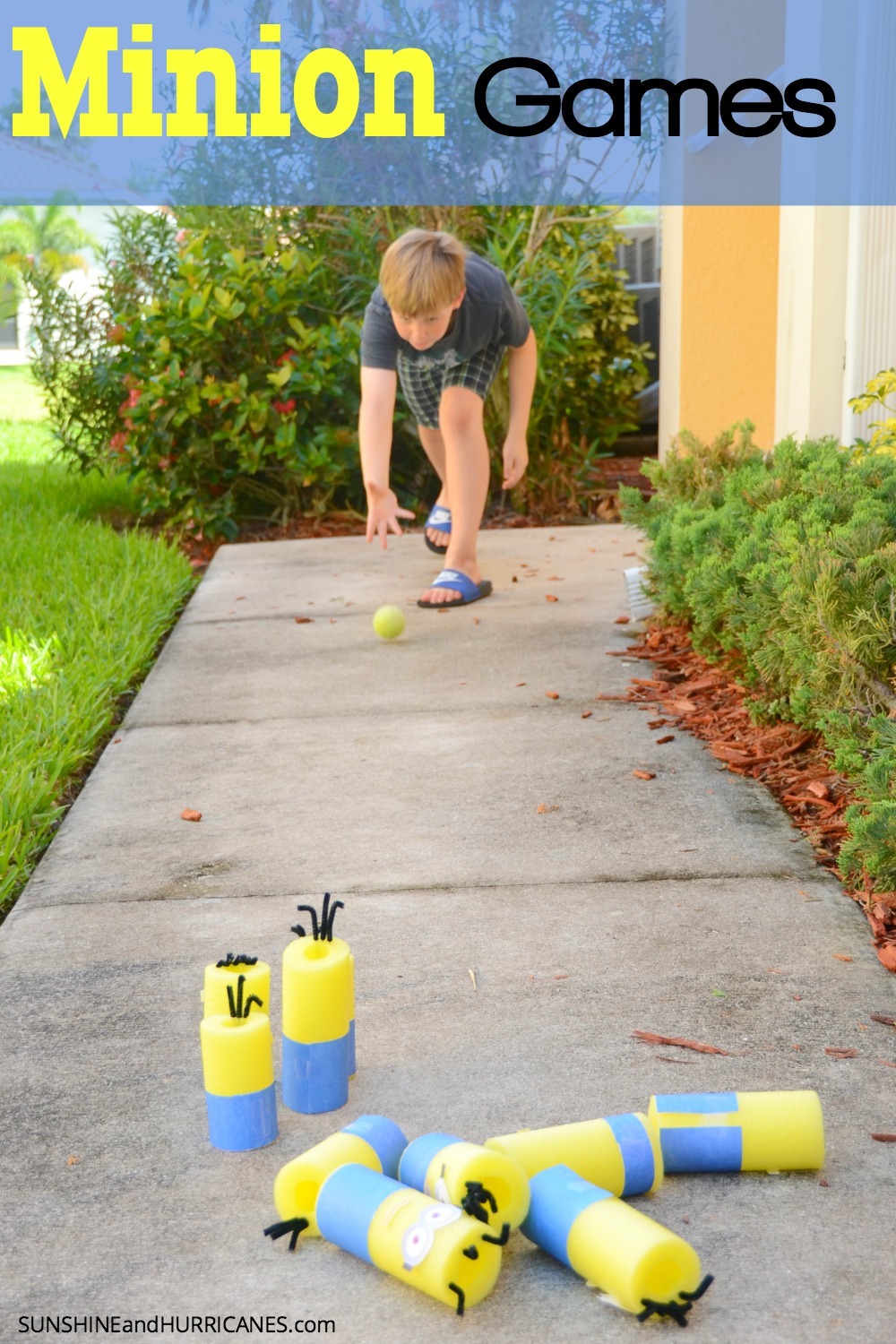 Minion Nerf Game
My kiddos love their Nerf products and enjoy creating different games to use their Nerf guns in fun ways. I like that this Minion Nerf Game can be an in or outside activity so it's perfect all year long and would be a fun party game, too!
How to Create the Pool Noodle Minions:
First, I took a yellow pool noodle, cut it with sharp scissors into various lengths from 5 to 7 inches.
I used cardstock to print this free download for the eyes and mouth, had the kiddos cut them out and used glue dots
to attach them to the noodles.
Then they added a strip of blue paper for the pants, attaching with glue dots
again.
We cut black pipe cleaners into various lengths and stuck them in the top for the hair. The one noodle yielded 11 Minions for us.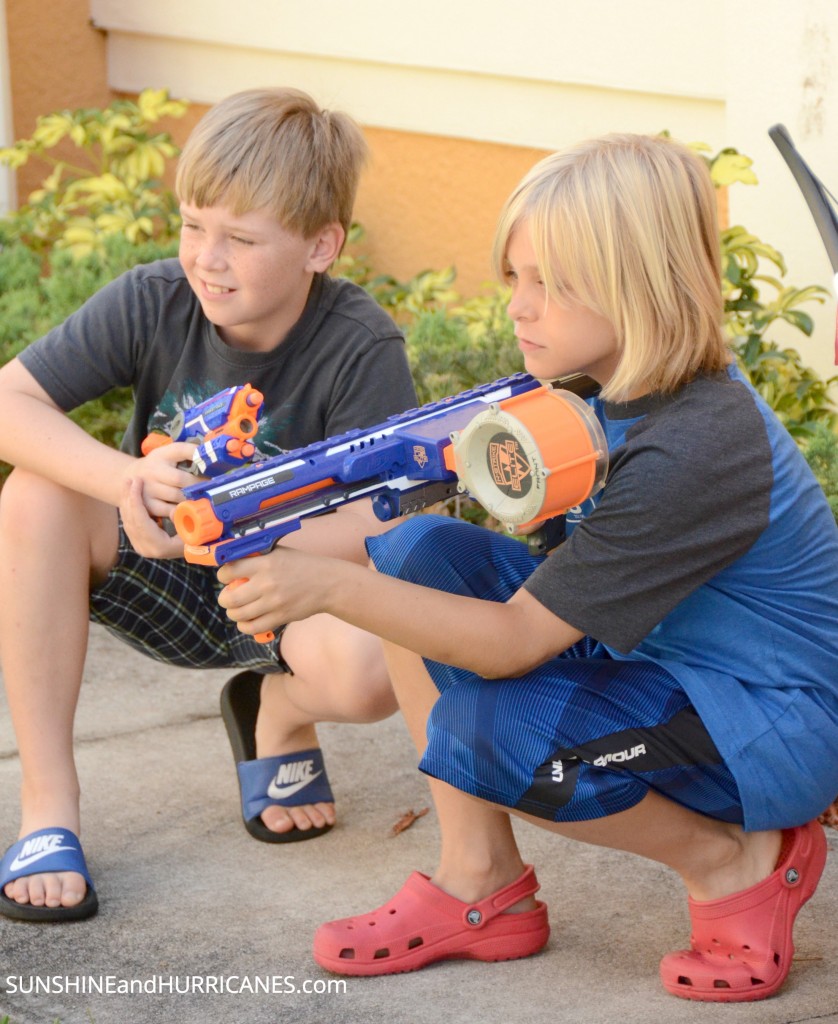 You could add point values on the overalls as well but my crew just wanted to start playing so we skipped it! There was intense strategy plotting going on!

Set the minions up and fire away!
For the photos Griffin is a lot closer than you'd want to be, have those kiddos stand back and make it a challenge!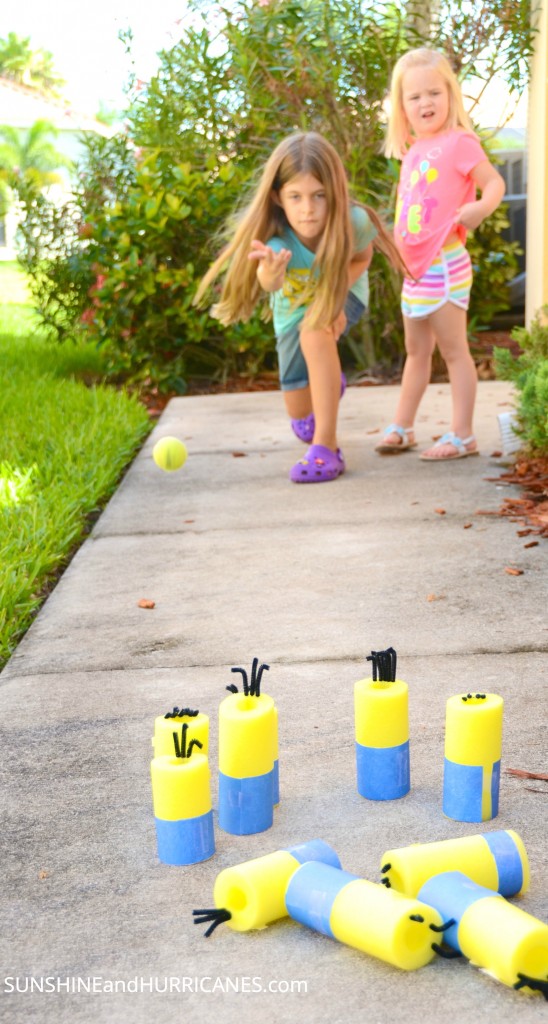 Minion Pool Noodle Bowling
The girls decided bowling was another way to use those Minions so they grabbed a tennis ball and had their own fun. These Minions held up very well, considering 5 kids were constantly tossing them, shooting at them, and knocking them over.
I'm thrilled to report that these Minions kept our minions busy for hours, inside and out. These would be great for a school carnival game, a Minion or Despicable Me birthday party, VBS, or a summer afternoon at home. They were easy and inexpensive to create and party guests could take a few home as favors, too!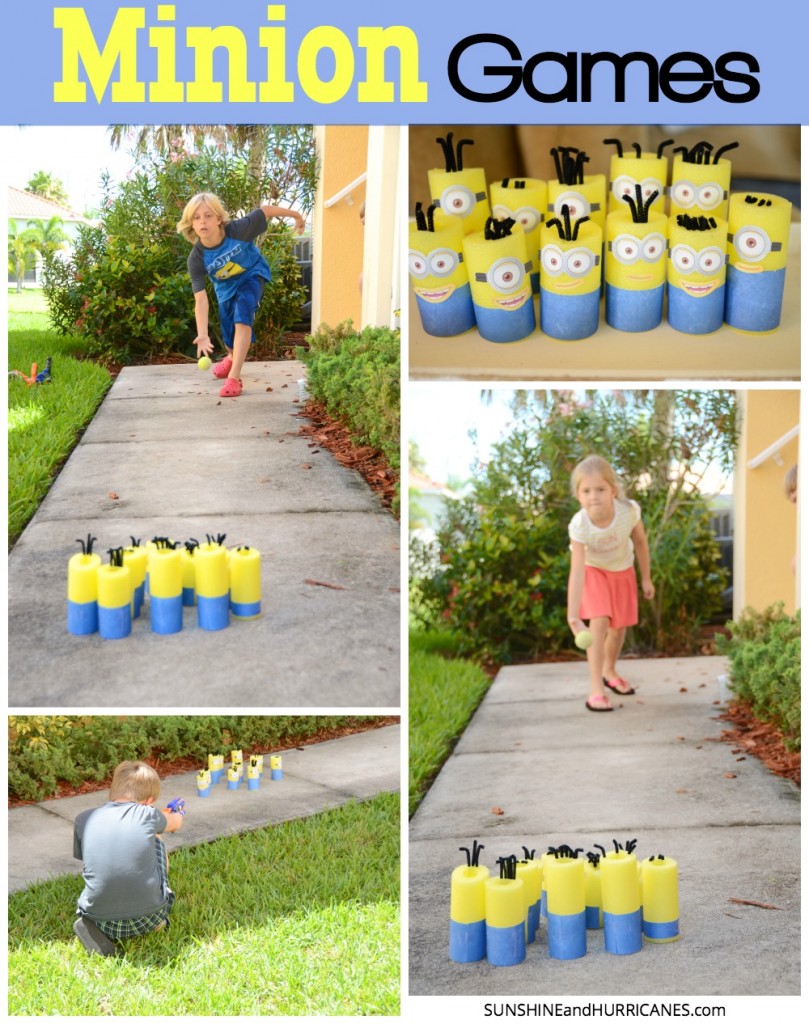 Need more Minion Ideas? We've got you covered:
Follow Sunshine and Hurricanes 's board Minion Mayhem on Pinterest.