Printable Birthday Thank You Notes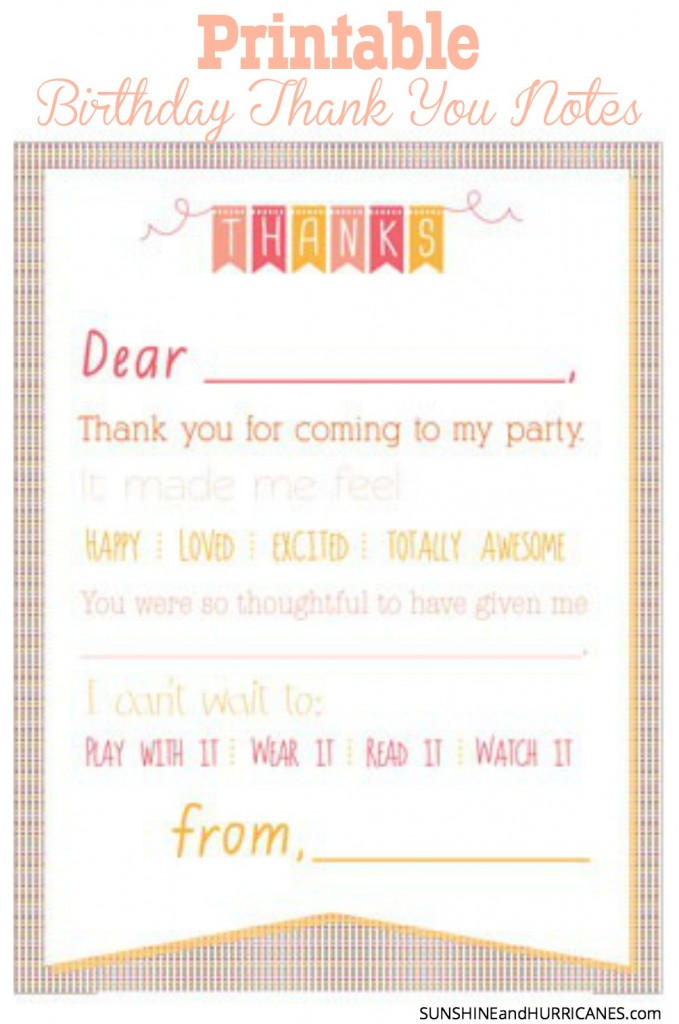 If you are like me, getting thank you notes out after the party feels like SUCH. A. CHORE. We want our kids to be grateful and acknowledge the generosity of others,while also showing good manners. However, especially for little kids, we need an easy solution to this important task or sometimes we can put it off and put it off and before long we just give up on the idea entirely and end up feeling super guilty. OH, and we definitely shouldn't be doing it for them, right moms?;)
A Simple Solution:
Well, we've got your Thank You note problems solved with these adorable Fill in the Blank Printable Birthday Thank You Notes. There is one for girls and one for boys and it's a cute way for kids to say "thanks" with a little bit of their own personality, but not too much stress (for them and you!).
So, just click on the one you want below, print it out and let your sweet Birthday boy or girl fill it out to reflect their own personality.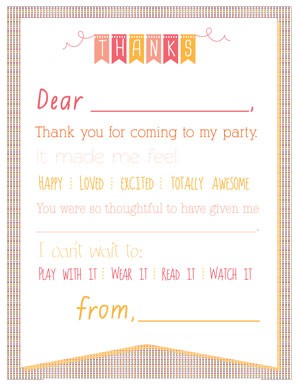 Printable Birthday Thank You Note – Girl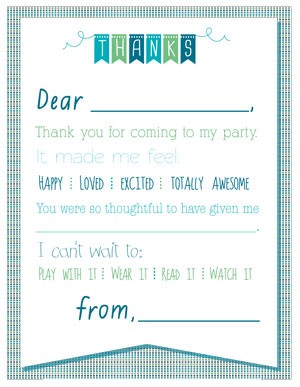 Printable Birthday Thank You Note – Boy
As my daughter would say, "It's Easy, Peasy, Lemon Squeezy!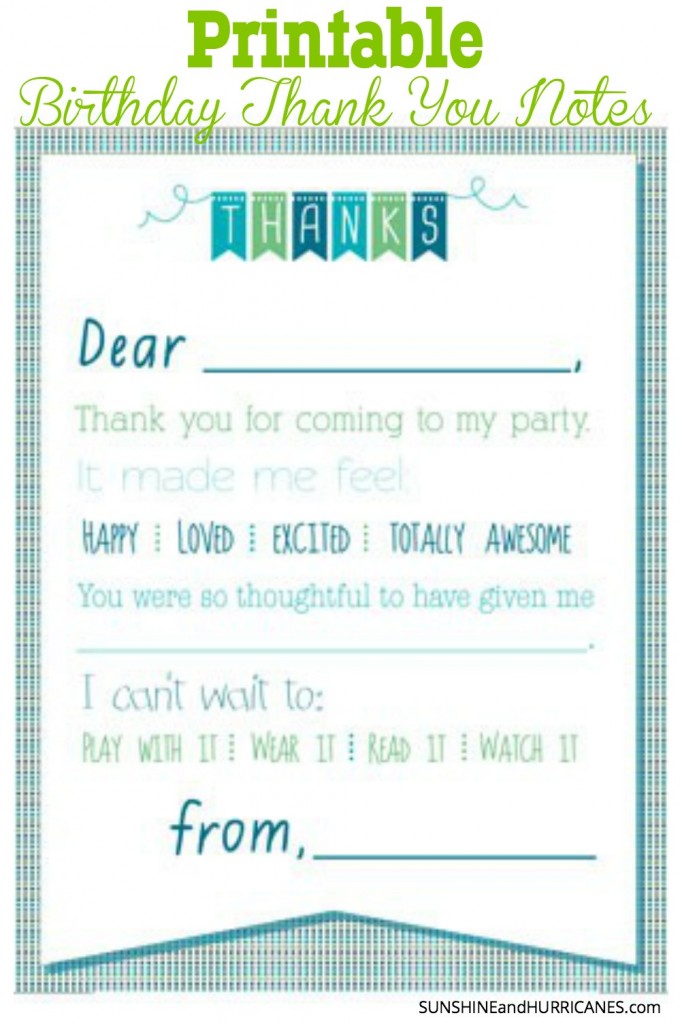 Looking for other Birthday Ideas?
Follow Sunshine and Hurricanes 's board Kids Party Ideas on Pinterest.