The lights have come down and the ornaments and tree are safely stored away. You look around your living room and now all those neatly and beautifully wrapped gifts have revealed themselves and are scattered everywhere around your floor in the form of toys and trucks, dolls and coloring books.
You realize how fortunate your children are to receive so much from so many generous and thoughtful people in their lives. You want to help them develop a heart of gratitude and the good manners of sending thank you notes, but it can be a struggle, especially with young kids.
This year, make saying thank you fun with these adorable Christmas Printable Thank You Cards. The children just fill in the blanks and then you can mail and send them on their way.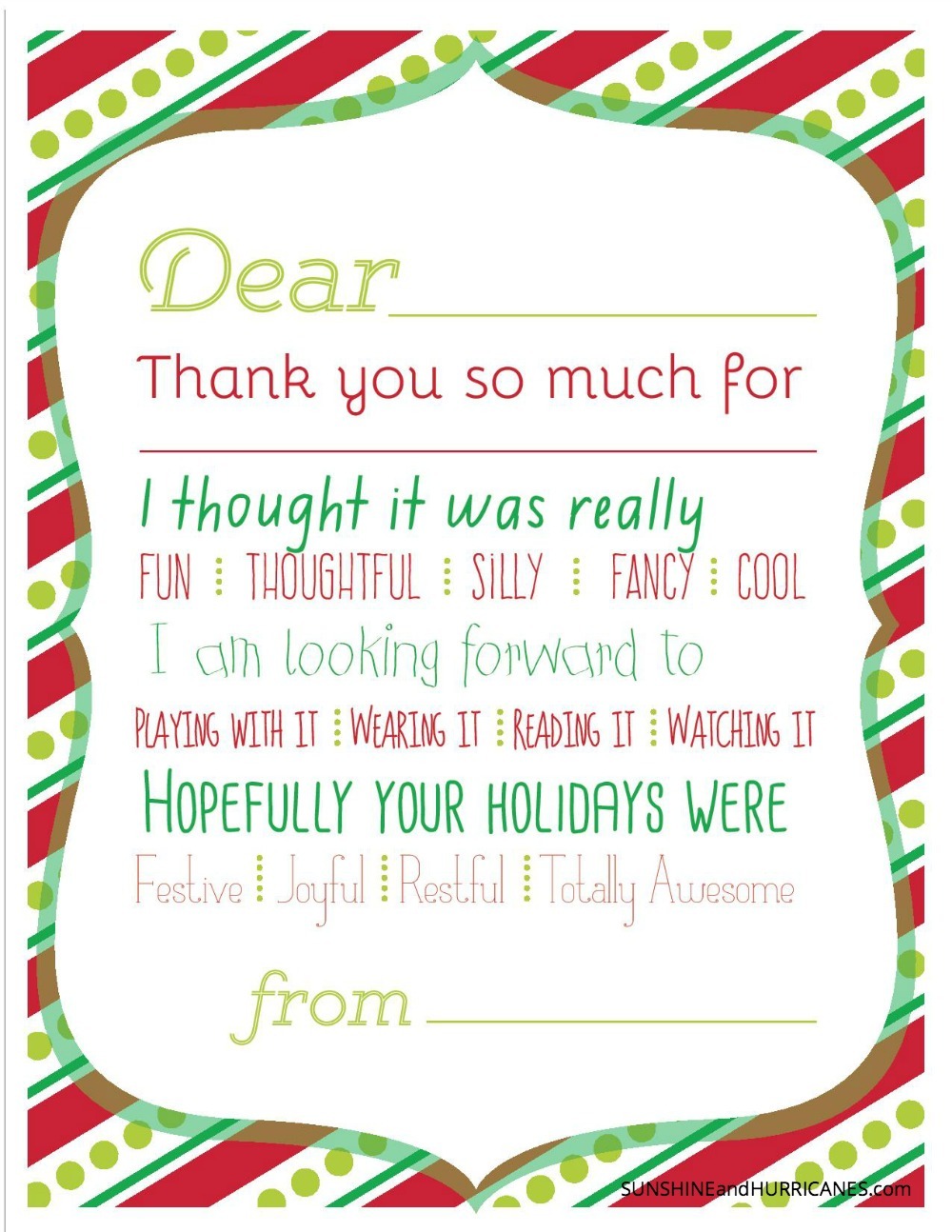 I remember as a child, how often I complained about having to write thank you notes after holidays and birthdays. But I know that it really meant so much to my aunts, uncles, grandparents and family friends that lived far away and couldn't be there to see me open up those specially chosen gifts they bought for me.
Now that I'm all grown-up, I always appreciate a thoughtful thank you note and I am glad that my mom encouraged me to develop this habit in my life.
You can also help your kiddos show their thanks, while making it an activity they will enjoy with our festive Christmas Printable Thank You Cards. They customize each note by circling the choices and filling the blanks to add just the right personalization for each recipient.
Click this link to download your Christmas Printable Thank You Cards for Kids
If you liked these we also have Birthday Printable Thank You Cards for Kids:
Printable Birthday Thank You Notes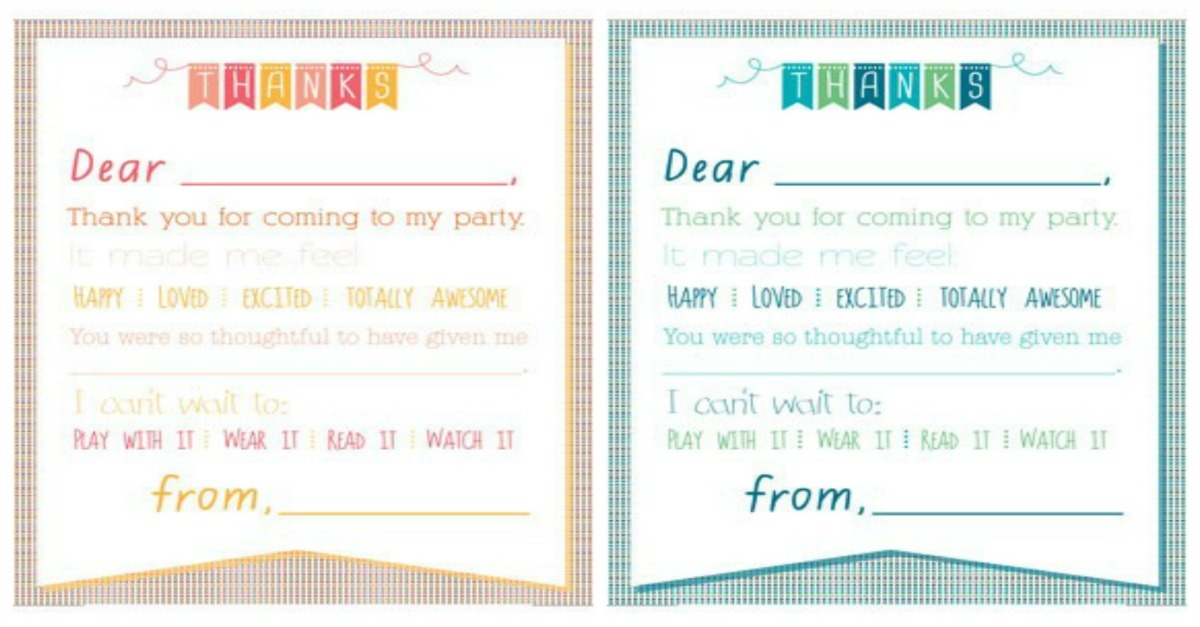 Other Posts About Teaching Children Gratitude:
Raising Kids Who Serve: Spreading Kindness