Lego Giveaway Winner and Links to Lots of Lego Fun
Congratulations to Laura Pierce Hess
Winner of our Let's Get Crazy With Legos Giveaway!!!!!!!!
Thank you to all those who entered and even if you didn't win this time, we'll have other great giveaways coming up soon.
To wrap-up our great week of all things Lego, we've put together a whole Lego Round-Up with other fun Lego ideas. We've grouped them into different categories. There are some truly creative ideas out there and clearly a whole bunch of other HUGE Lego fans. We hope you enjoy!
Let's Get Crazy for Legos- Links to Our Week of Lego Fun
Use our ideas for a week of Lego Camp at Home or Use Individually for Rainy Day Activities, HomeSchool Curriculums or Everyday Boredom Busters
DAY 2 – LEGO CHALLENGE GAME AND LEGO THEMED SNACKS
Day 3 – DUPLOS THE LEGO OF PRE-SCHOOLERS
Day 4 – LET'S GET CRAZY WITH LEGOS- MINIFIGURES
FRIDAY'S FUN FINDINGS – LEGO EDITION
Lego Activities and Games for Kids
1. DIY Lego Portable Lego Kit and Activity Cards
2. For preschoolers with a literature connection to Eric Carle
3. Lego Word Family Sorting/Early Elem. Crowd
4. DIY Lego Magnets & a necklace
Lego Printables
1. 70+ Free Lego Printables for Learning
2. Lego Minifigures for Boys and Girls Printables
3. Printable Cards to Play Lego Bingo
4. LARGE assortment of FREE Lego Printables for Homeschooling or Homework Practice (Covers All Subjects)
Lego Snack and Lunch Ideas
1. Assortment of Lego Themed Lunch Ideas
2. Lots of Really Cute and Creative Lego Themed Snacks
3. Lego Cake Pops (So Cute!!!)
4. Sour Gummy Lego Men (Using the Molds Below in Lego Products)
Lego Birthday Party Ideas
1. Well Done Lego Birthday Party With Beautiful Photos
2. Large Selection of Lego Birthday Party Ideas
Fun Lego Products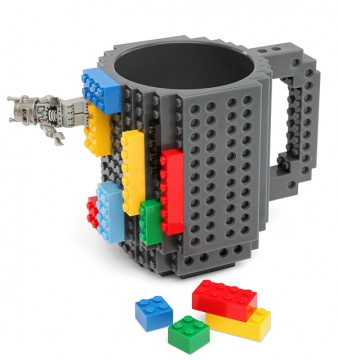 2.Lay-n-Go Original Activity Mat, Green
3. Building Bricks and Minifigure Molds
4.LEGO Green Building Plate (10″ x 10″)
5. The LEGO Ideas Book
Directly from Lego
1. The Lego Club and FREE Lego Magazine (My son gets this and loves it!!!)
3. Lego Master Builder Academy
Thanks Again for All the Lego Love Everyone Has Shared. It's Been a Lego-Tastic Good Time!!!!