Science, Technology, Engineering, Art, and Mathematics(STEAM) have always been an important part of any child's education, but have really been pushed to the forefront in the 21st Century. As parents and grandparents continue to support their children's development, toys that specifically emphasize these subject areas have risen in popularity and with our STEAM Gift Guide, you'll be able to quickly find the best options for your future genius!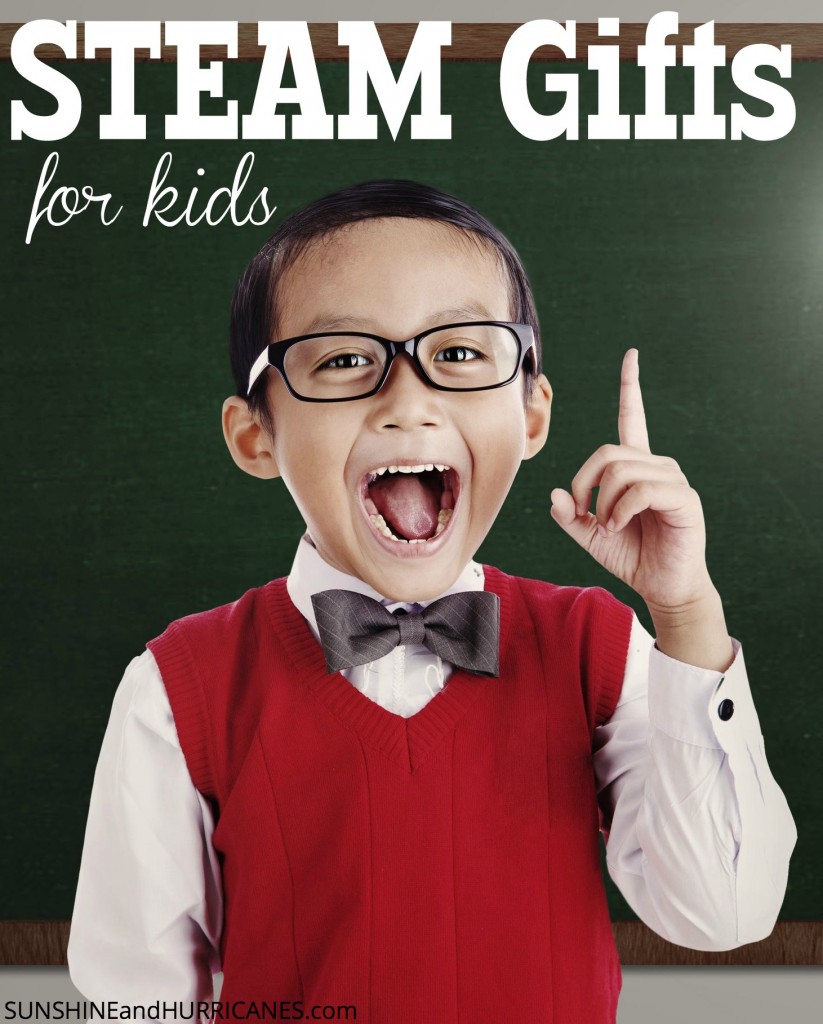 We've assembled a fantastic list of resources to help you quickly and easily knock out gifts for any occasion! With several concentrations within each subject area, you'll be opening a world of possibilities for the kids in your life! Bring on the FUN, disguised as learning with a STEAM Gift for birthdays, Christmas and other gift giving occasions.
STEAM Gift Guide for Kids
SCIENCE
ROCK ON! Geology Game
– Spark an interest in earth science with this fun game that can be played on two levels so it'll grow as your kids grow! With 40 rocks to identify and learn from, all in a convenient carrying case, the kiddos will be busy for hours!
Be Amazing Lab-in-a-Bag Test Tube Wonders
– Loaded with 15 different activities, the kiddos will be growing crystals and making snow regardless of the weather outside! Simple experiments that all store easily in a zip top bag, endless fun and hands on learning!
Sick Science Slick Tricks
– Kids will learn the scientific method and figure out how physics is a part of our everyday life. This kit is designed to provide 9 activities that promote experiential learning.
Squishy Human Body
– See what happens after you swallow that bite of pizza; track your food through the human body with this model featuring removable, squishy organs. Peek at the body from the inside out and learn how amazing humans really are!

Project Mc2 Ultimate Lab Kit
– Conduct your own experiments at home or on the go, just like the girls from Project Mc2. The oversized lab "bag" unzips to reveal the Ultimate Lab Kit full of an assortment of lab pieces to conduct chemistry and other science experiments. A real working microscope provides endless hours of discovery.


TECHNOLOGY
Remote-Control Machines: Animals
– Learn biomechanics as you construct a robotic zoo! From rabbits that jump to scorpions that crawl, the learning is endless as you follow the guide or create your own hybrid animals using your imagination. 100 pieces make it easy to build and a 2 button remote keeps it simple for all ages to control their creatures.
Snap Circuits Lights Electronics Discovery Kit
– Get ready to be amazed at what music can do! Connect an iPod or MP3 player to make the lights change and dance to the rhythm of the circuits your scientist designed! This kit guides your child through pre-designed experiments but also allows for open ended design. LED lights, strobe lights, and glow in the dark components included.

ReCon 6.0 Programmable Rover
– No assembly required, this robot rover is all about the programming. Using math, logic, and basic programming skills, kids will set off on 10 different missions and learn to run several diagnostic tests.
Code Master Programming Logic Game
– Use programming logic to help your avatar collect the needed crystals to win the game. With 60 challenges that progress in difficulty, there are hours of coding ahead!
Laser Maze Game
– Choose a card and use the satellite mirror for the kid safe laser beam to light up the rocket pieces and score. There are junior and regular versions of this game so all ages can play at their appropriate level.


ENGINEERING
Roominate Amusement Park
– Build creativity and confidence while constructing an amusement park complete with lights and motors! She'll be able to control her creations from any blue tooth enabled device. Compatible with the entire line of Roominate sets, this hands on activity lets her imagination run wild!
MindWare Q-BA-MAZE Mega Stunt Set
– This best selling line of toys provides hours of open ended play or kids can use the illustrated guide for building. With the ability to play and construct anywhere, including carpet, this marble run is sturdy and challenging for all builders. There are several sets in this line of toys so it's a great product to add to as well.


Gears! Gears! Gears!
– This versatile, interlocking set is different every time the kids play with it! This supports math and engineering skills and the possibilities are endless. With several additional sets available, the Gears! system is a great toy to collect.
DESIGN & DRILL BRIGHTWORKS
– This kid sized power drill lets kids explore some hands on building by following one of the included pattern guides or lets young builders design their own works of art. The light up activity board adds another dimension and the extra fine motor practice is a bonus!
SmartMax Basic Stunt
– Get ready for racing fun with these magnetic based vehicles that help teach about the science of magnets alongside construction. Expansion sets will let your young engineer build an entire town with streets, ramps, and roads.


ART
DohVinci Anywhere Art Studio Easel & Storage Case Set – This special dough allows young creators to let their imaginations run wild as they design & create in 3D and this set keeps everything organized for easy storage. DohVinci has several amazing kits, complete with special stylus and dough, comes with a guide for directed play or can be used for open ended creativity.
Spirograph Deluxe Design Set
– This classic is still going strong and is just as fun as you remember from your childhood! The geometry aspect is a bonus and the creativity is endless.
Giant Art Jar
– Oodles of craft supplies, all in one convenient jar, everything an artist needs to express and create! The open ended nature of this set is perfect for letting kids explore the process of creating over the end product!

Art Lab for Kids: 52 Creative Adventures in Drawing, Painting, Printmaking, Paper, and Mixed Media-For Budding Artists of All Ages (Lab Series)
– This book is an all in one guide for launching a thorough exploration of art in various mediums. Full of ideas and simple strategies for trying new projects.
KidiJamz Studio
– Engage kids in the art of music early by making it a fun and interactive experience. Kids can mix their own tunes and pump up the noise with this studio, you may want a pair of headphones for yourself. 😉


MATHEMATICS
Inchimals
– These incredibly effective math blocks teach measurement, number concepts, addition, subtraction, and pre-algebra! It's ideal, educational fun for all ages. With exact inch segments, written numerals, representative dots, and cute animals to boot – this learning toy is a sure winner all around!
Math Magic Puzzles and Games
– 15 fun tricks that your little magician can use to become a mathematician! Puzzles, games, and learning through play are all on the agenda when this gift appears!
Pretend & Play Calculator Cash Register
– Counting money and using a cash register, that doubles as a calculator, is a great way to exercise the imagination and sharpen number skills!
Geometric Construction Kit
– Explore geometry in a 3D way with this kit that makes building polygons a cinch! The connections are simple and intuitive and easy for even young kiddos to play with.

Tiggly
– Created to function with a tablet, this math basics set covers number lines, addition, and counting! Apps and game pieces bring screen based learning to a whole different level!
Did you find a great STEAM gift for your kids? Need more great gift ideas? We've got you covered: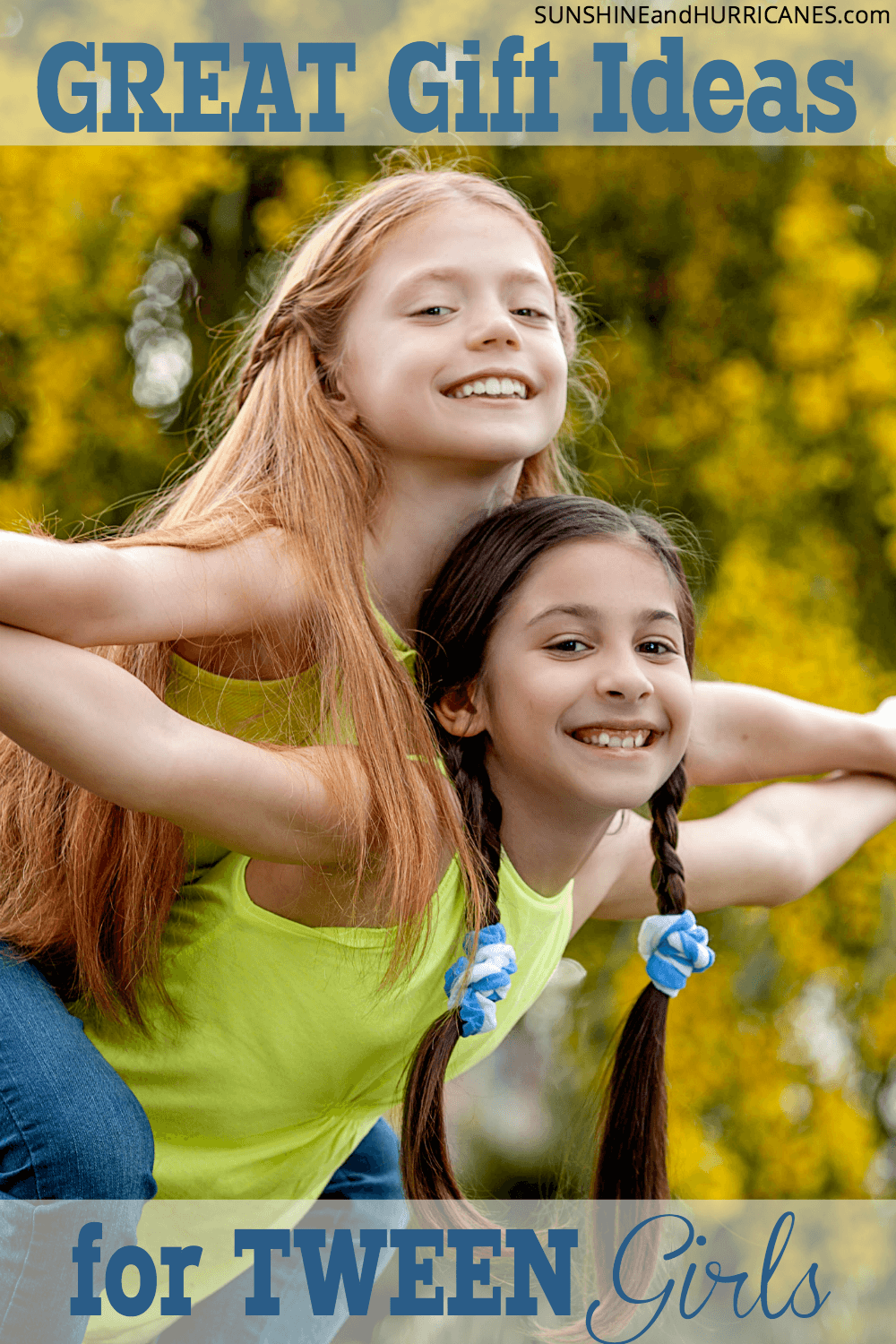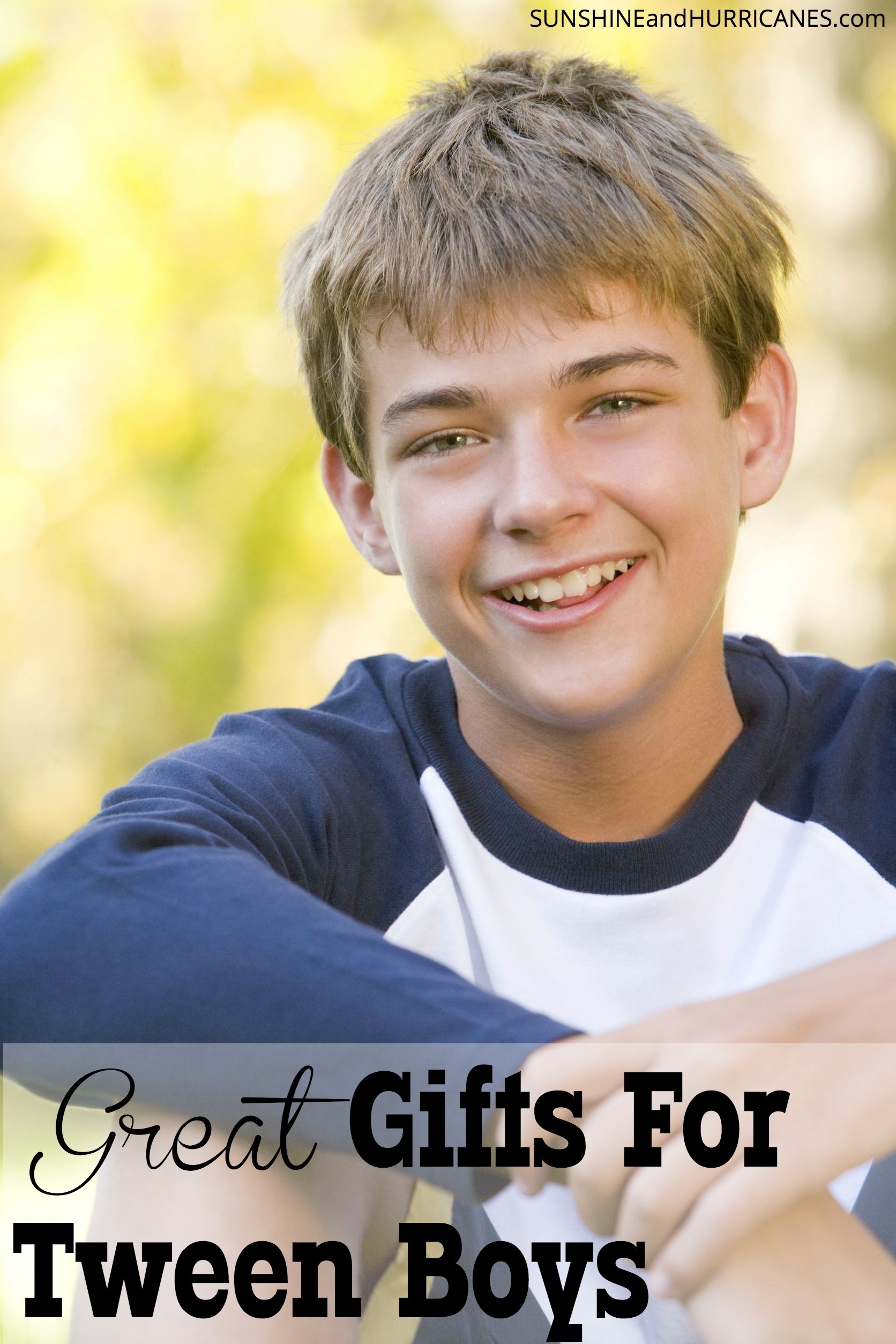 Do you have a STEAM Gift idea that your kids have loved?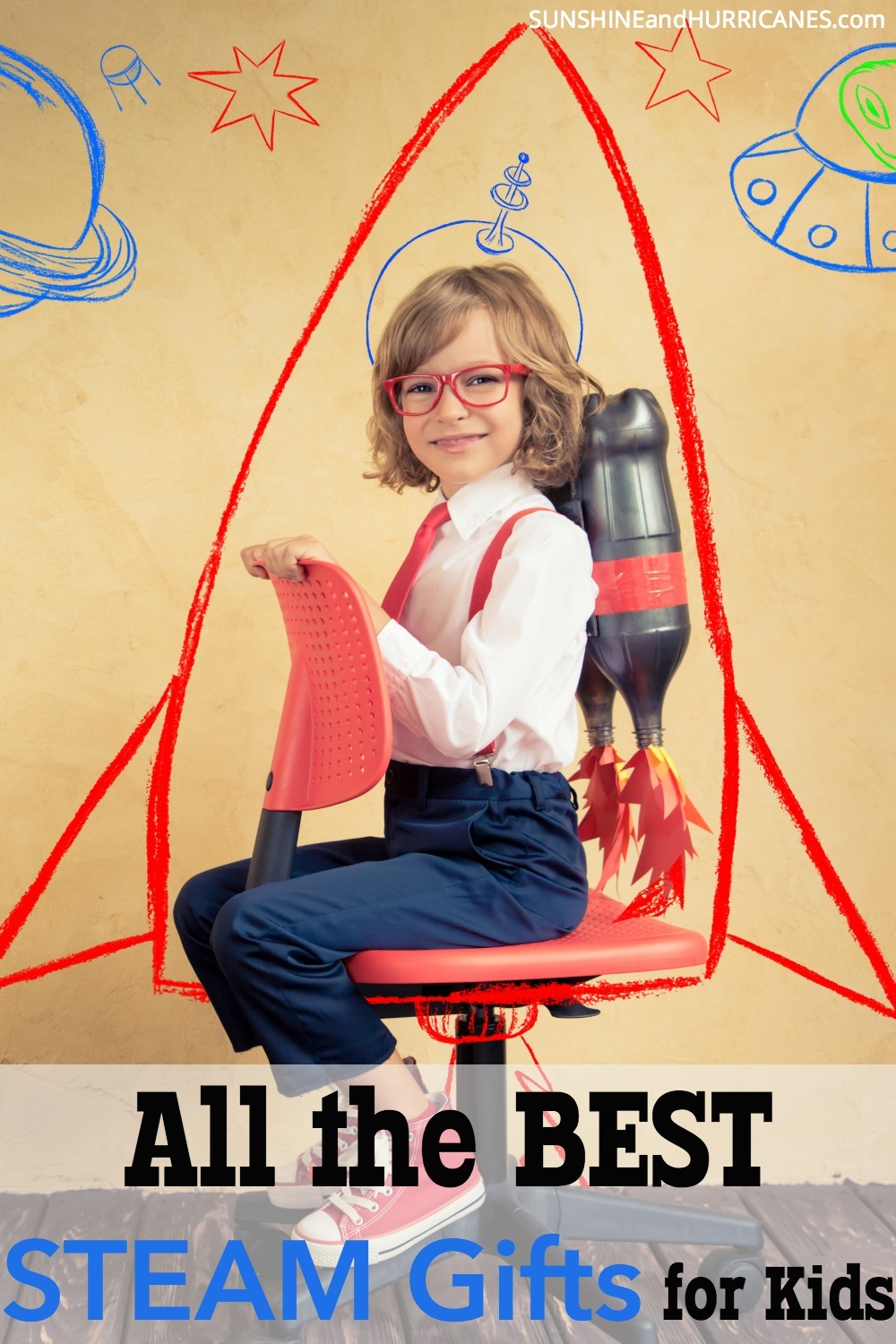 Steam Gift Guide for Kids