Are you looking for a unique gift kids will be excited to receive, but which will also help them discover new interests? We have just the thing, a subscription box!
There are options for kids of all ages and curiosities and we did the homework to help you find the absolute Best Subscription Boxes.
Subscription boxes are a fun way to expose kids to new experiences. Who knows what they will uncover; perhaps a hidden artistic talent or a love of cooking, maybe a knack for science or a passion for travel. Subscription boxes are an opportunity for children to explore a world of activities every month right at home!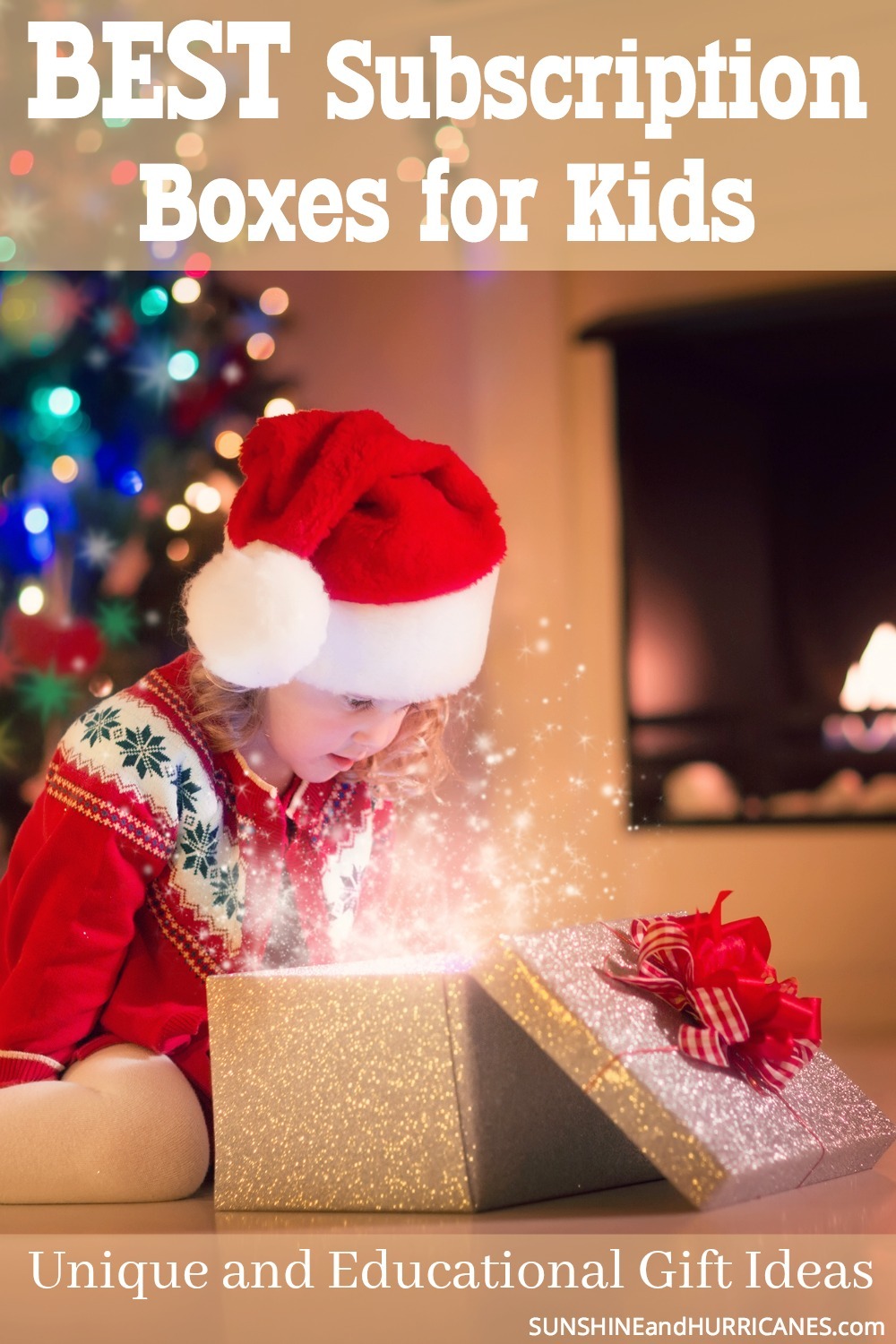 Kids today have jam packed schedules with parents running them all over the town for lessons, practices and activities. What if it were possible to bring new experiences to their home in simple and fun ways that kids will love?!
The Best Subscription Boxes For Kids offers ideas to introduce children to a range of activities, but without the need for expensive classes or taxi service around town. The boxes are affordable and not only kid friendly, but also parent friendly. Worry free learning with clear and easy instructions as well as easy clean-up and storage.
Since we're also fans of Gifting Experiences Over Things, these boxes fall right into that category. They are a meaningful way to give children a valuable gift that truly keeps on giving.
BEST Subscription Boxes for Kids
Best Subscription Boxes – Science and Technology
Groovy Lab In A Box: Budding scientists will love this amazing monthly kit that's bursting with STEM activities. With an emphasis on engineering, these boxes also utilize the scientific method to expand your child's thinking and reasoning. A custom lab book is included and every item you need is in the box so there's no hunting for random supplies! Recommended for kids 8-12

Green Kids Crafts: Each box contains 4-6 activities inspiring creativity and using STEM principles. The variety in this box is a big plus and is suitable for multi-age families. You have the option of gifting a monthly subscription or choosing specific themed boxes. There's even a birthday party in a box option which makes party planning a breeze! Recommended for ages 3-11
Creation Crate: Building the makers or tomorrow. Creation Crate is tech education-in-a-box! With Creation Crate, kids can learn how to build electronics without any prior experience. Projects are a combination of building hardware and programming software with a focus on helping young minds understand how it works. As a new twist, each month the projects get slightly harder than the last. Suggestion age is 12+, but with help younger kids can try them too!
Steve Spangler Science Club: Amazing science delivered to your door every month to inspire the next generation of scientists and engineers. There are three levels of boxes, which provides options for kids of all ages elementary through high school. STEM projects that will challenge and amaze your kids as they learn important skills that will help them succeed in school, college and beyond.
Tinker Crate: This STEM themed crate is for older kids and teens, full of construction and engineering style projects. Instructions are designed for kids to work independently but also allow for adult intervention, if desired. I love that this box is a way for grown ups and tweens/early teens to connect via a shared goal and it offers plenty of opportunities for conversation along the way. Recommended for kids 9-16+
Best Subscription Boxes – Travel and Exploration
Little Passports: Show your kids the world, without leaving home! This geography and cultural themed kit is one of the pioneers in subscription services and a multi award winner for a reason! Based on your child's age, you'll study a theme, country, or US state. Filled with maps, books, souvenirs and more, your kids will get a hands on glimpse of life around the world. The activities are age appropriate based on which kit you choose, recommended for ages 3-12.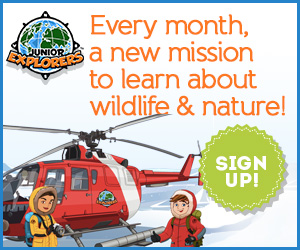 Junior Explorer: The kids will be off on a new adventure each month, learning and exploring nature and wildlife. Perfect for animal lovers and kids who love the outdoors, these monthly packs coincide with an online mystery to solve, alongside collectibles and age appropriate activities. Recommended for ages 5-12
Best Subscription Boxes – Art
Kiwi Crate: This highly rated box offers 2-3 activities, with all supplies, to engage kids creatively and build confidence. Using science, art, and plenty of imagination, kids are challenged to learn and create. Each box contains the Explore! magazine, designed to further the learning with additional experiments and play ideas. Recommended for ages 5-8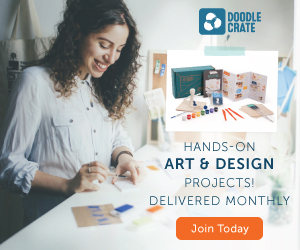 Doodle Crate: Focused more on art/creativity, this box offers an expressive outlet for older kids. Although projects are outlines, there is still plenty of room for imagination and unique learning experiences. With many schools opting out of fine arts, this box provides instruction on various techniques and becomes an art class in a box! Recommended for ages 9-16+
Koala Crate: This box is aimed at preschoolers and perfect for budding artists. The creative materials are designed for little hands and each kit comes with a parent guide containing easy to follow instructions as well as ideas for expanding on the materials included. There are specific holiday and theme boxes available besides the monthly subscription, too. Imagine! magazine is also part of the box, which is produced in conjunction with the Highlights For Children magazine. Recommended for ages 3-5
Best Subscription Boxes – Free Play

Bramble Box: These pretend play kits include everything your child needs to be a veterinarian, pilot, scientist, or whatever that month's theme is all about! Let kids explore through real life role playing while working on math, language, and social skills! Think of it as prop boxes for a thematic study, mixed with imagination! Recommended for ages 3-8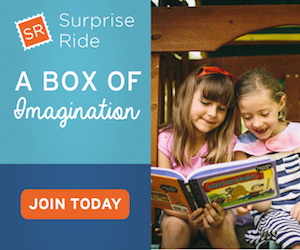 Surprise Ride: First seen on Shark Tank, this monthly themed subscription contains two activities, a book, fun extras related to the theme, and a yummy snack! Past themes include Stars, Bees, Volcanos, Picasso and more. This box is gender neutral so it's perfect for any child and with a new theme each month, everyone will be excited for the surprise! I like to think of it as a playdate in a box! Recommended for kids 6-11

Pley: Lego lovers rejoice, this monthly service lets you "rent" Lego sets, along with K*NEX and other robotic toys, then return and choose a new set the next month. The toys are sterilized and cleaned before sending to the next family. No more toys gathering dust on the shelves, they'll just cycle in and out of your home and every month will be a holiday at your house! Recommended for ages 2-14+

Cooper and Kid: This box, arriving every 3 months, is designed specifically for dads, full of activities for him to explore with the kiddos! Full of projects and books, this kit was designed by a father that wanted to be intentional about spending quality time with his children. Forget about buying dad a tie or golfballs, this is a gift for him and the entire family! Recommended for ages 5-9

Nerd Block Jr.: Select either the girls or boys kit and your kiddo will be on the way to owning the coolest toys on the block! Each month, 4 to 6 toys/collectibles will arrive on your doorstep and entertain the kiddos! There are even boxes for adults and teens, one stop shopping for the extended family, no waiting in line at the post office! The jr. kits are aimed at kids 6-11
Best Subscription Boxes – Cooking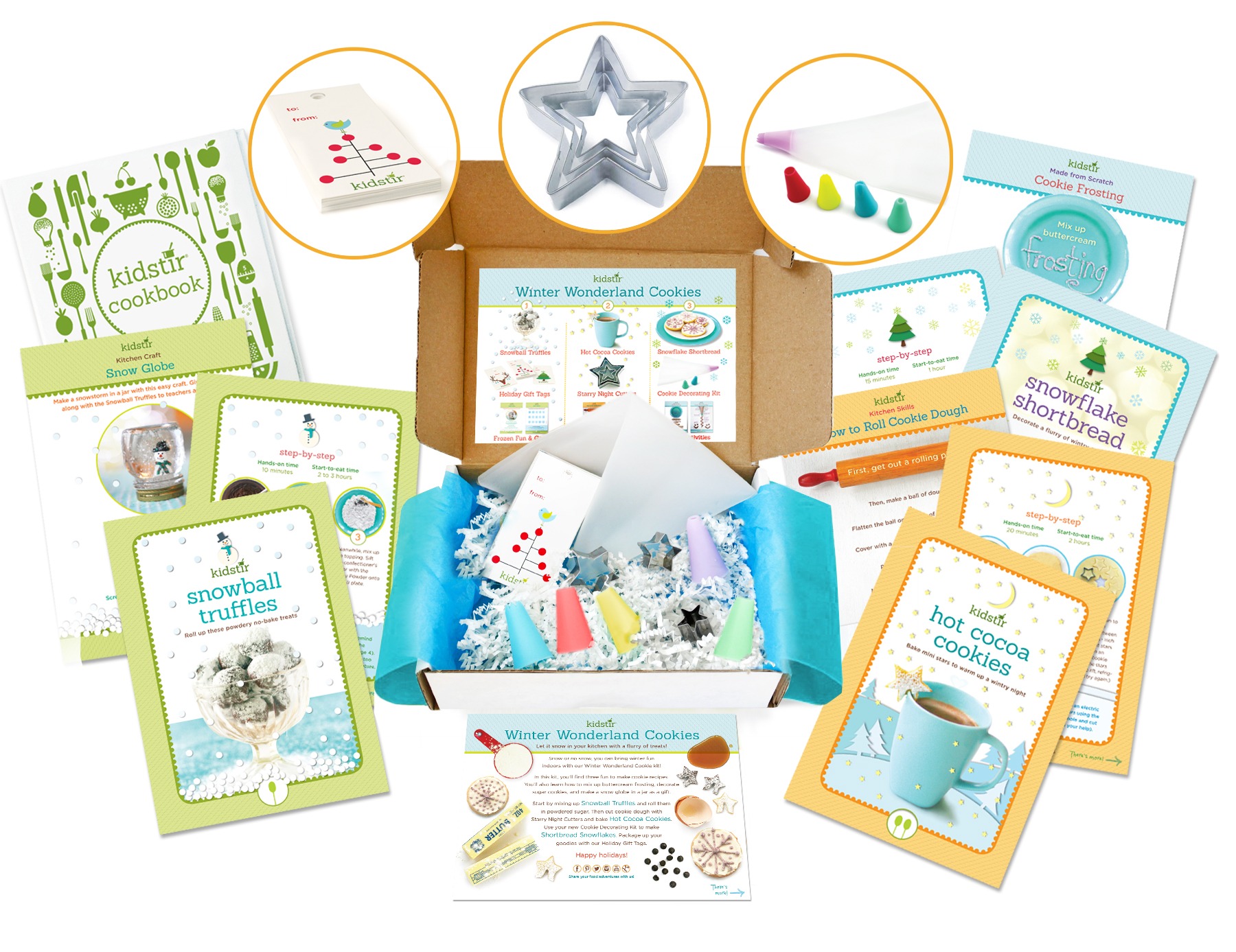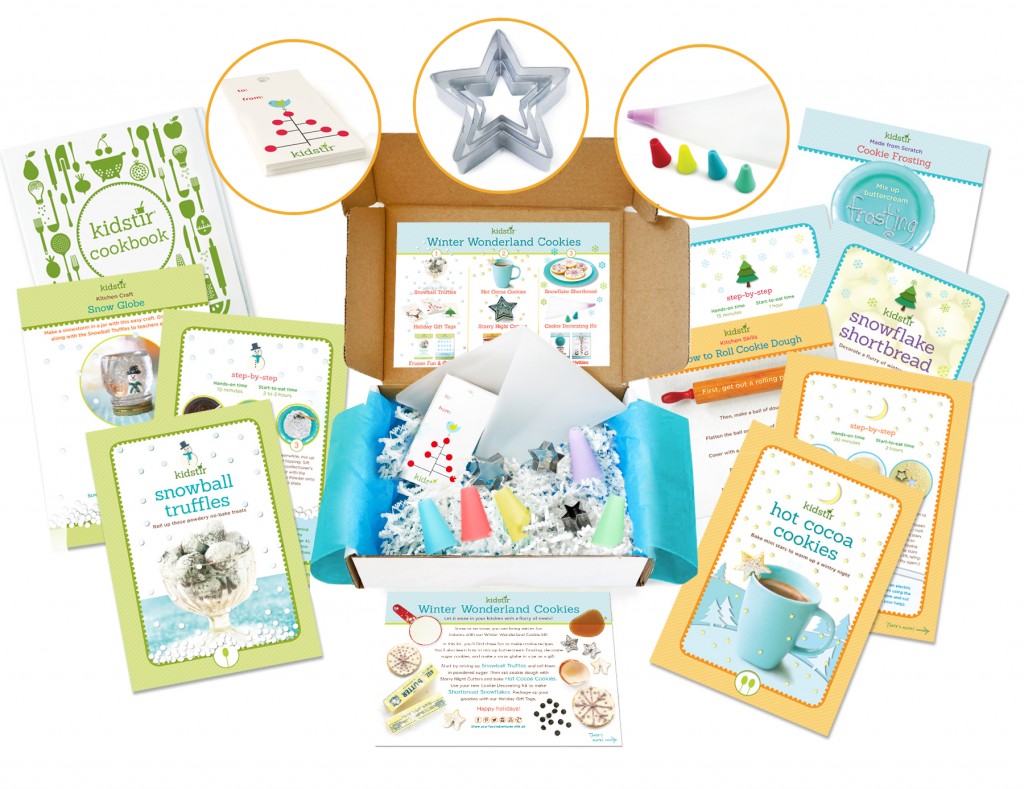 KidStir: Monthly hands-on kits that give kids the chance to build their own cookbooks, try new foods, and learn all about where food comes from. A great way to help children work on important life skills in the kitchen while cooking up some fun family memories! Developed from the creators experiences as cookbook authors and chefs along with input from Disney, Parents, Scholastic and Mattel these kits were made with the goal of educating and empowering kids about food and preparing them to make smart, healthy choices.
Looking for EVEN MORE great gift ideas?
Follow Sunshine and Hurricanes 's board Christmas Gifts & Tips on Pinterest.
Looking for other great gift ideas?
Battery Free Gifts for Kids; Tech Free Can Still Be Fun!
Gross Gifts for Boys; Icky Fun They Will Love
Are there any subscription boxes that your kids have really loved?