With Teacher Appreciation Week and the end of the school year fast approaching, I began assembling a gift guide of great teacher gifts to give your favorite educator. I surveyed former colleagues and friends, just to check in and see if much had changed over the last decade since I had left the classroom. It hadn't. Overwhelmingly, gift cards are still the most desired teacher gifts to receive and teacher "themed" gifts, like that #1 teacher mug or plaque, are among the least.

So for grins, I began asking what was THE WORST GIFT anyone had received, and WOW, did that become a….. let's shall we say interesting conversation. It was SO interesting in fact, that I thought all the world should know because you really will NOT believe what some of these teachers have actually received as gifts.
So, here you go, a list of 10 Gifts NOT to Give a teacher.
1. A Gift Certificate for a Tattoo
2. Half a Used Pack of Baby Wipes
3. Lingerie
(This includes no Victoria Secret underwear folded origami style into a flower.)
4. Anything Crocheted
5. Partial Bottles of Alcohol
(Alcohol in general is questionable, BUT let's admit, they could sure use it)
6. Personal Hygiene Items
7. Previously Worn Earrings
(OR Previously worn ANYTHING for that matter!!!)
8. Silk Flowers or Other Fake Decor
9. Stuffed Animals
10. Framed Pictures of Your Child
DISCLAIMER: This is not meant to be an ungrateful or mean post. All the teachers agree that any gesture is nice and the best part of receiving a gift from a student is the excitement on the child's face to give the gift! This was all in fun and I hope you'll laugh along!
If You're a teacher, what is the craziest gift you ever received?
Related Posts:
Best Gifts For Teachers: Ideas From A Teacher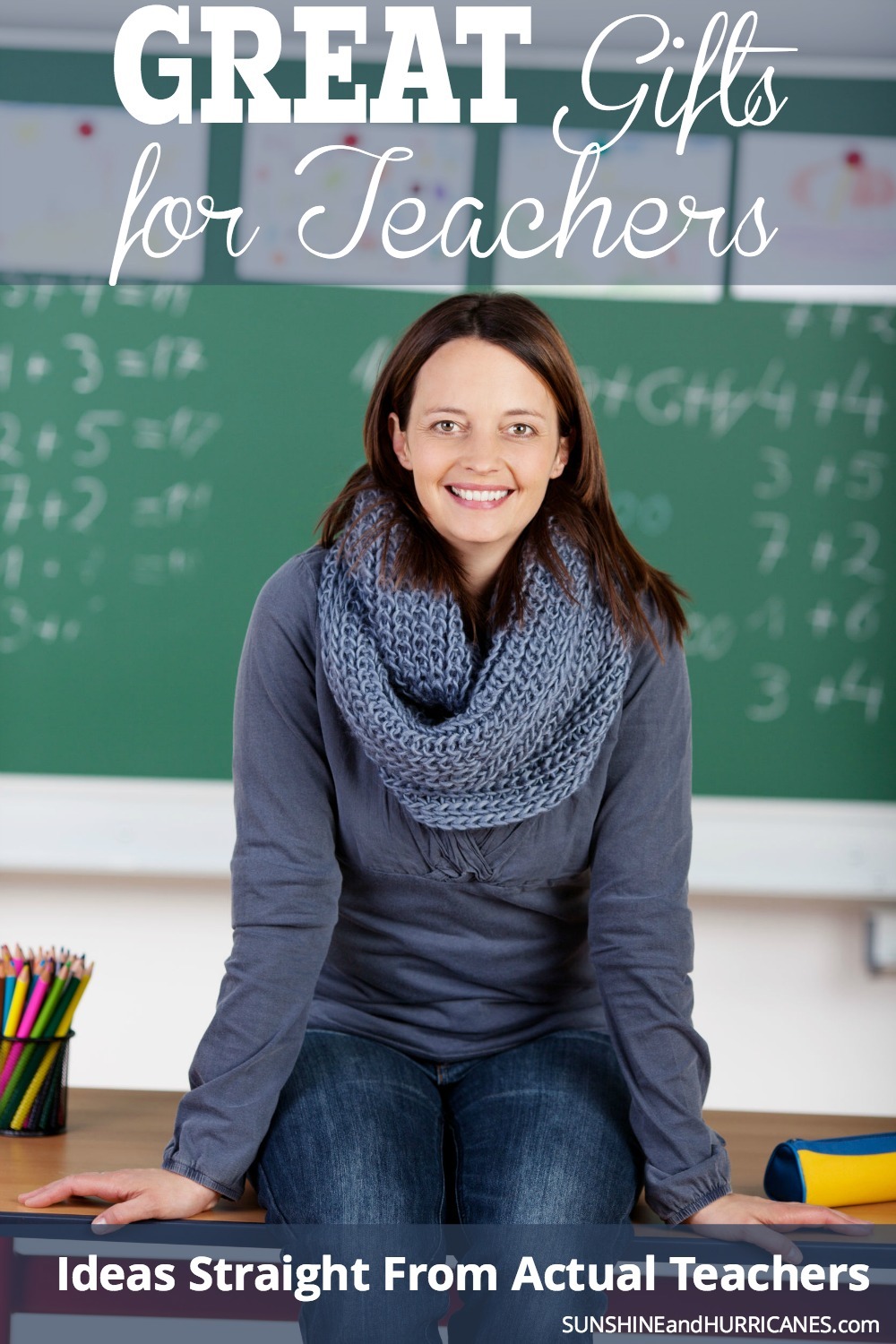 Gifts Not to Give Mom for Mother's Day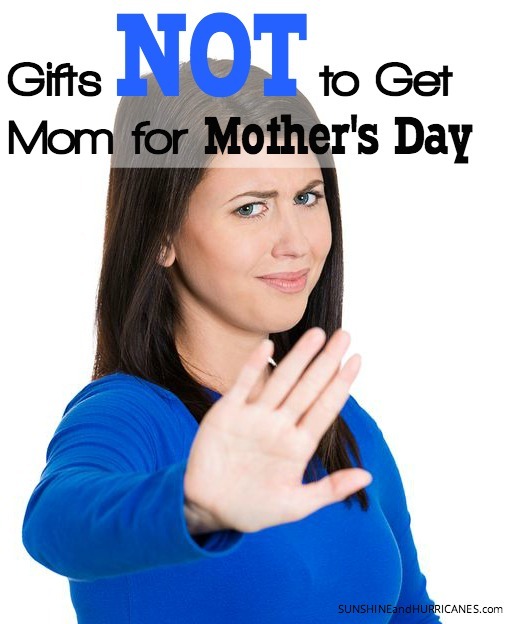 Want some other ideas for Teacher Gifts they are sure to love?
Follow Sunshine and Hurricanes 's board Teacher Gifts on Pinterest.