When it comes to making dinner for a family, sheet pan dinners are a game changer!
Seriously, it makes getting dinner on the table for a family fast, easy and fairly stress free. Plus, it keeps clean-up to a minimum. If there were dinner hacks, sheet pan dinners definitely qualify.
So, that' s why it's time sheet pan dinners get the recognition and respect they deserve. There are so many great sheet pan recipes out there. Sheet pan chicken is probably the most popular. But really, there are tons of easy sheet pan dinners that fit all tastes and give you tons of great options for family meals. (Oh, and because they are often so simple and have few ingredients, they are great for picky kids and make perfect cheap dinner ideas for families on a budget)
Here are the best sheet pan dinner recipes your whole family will love.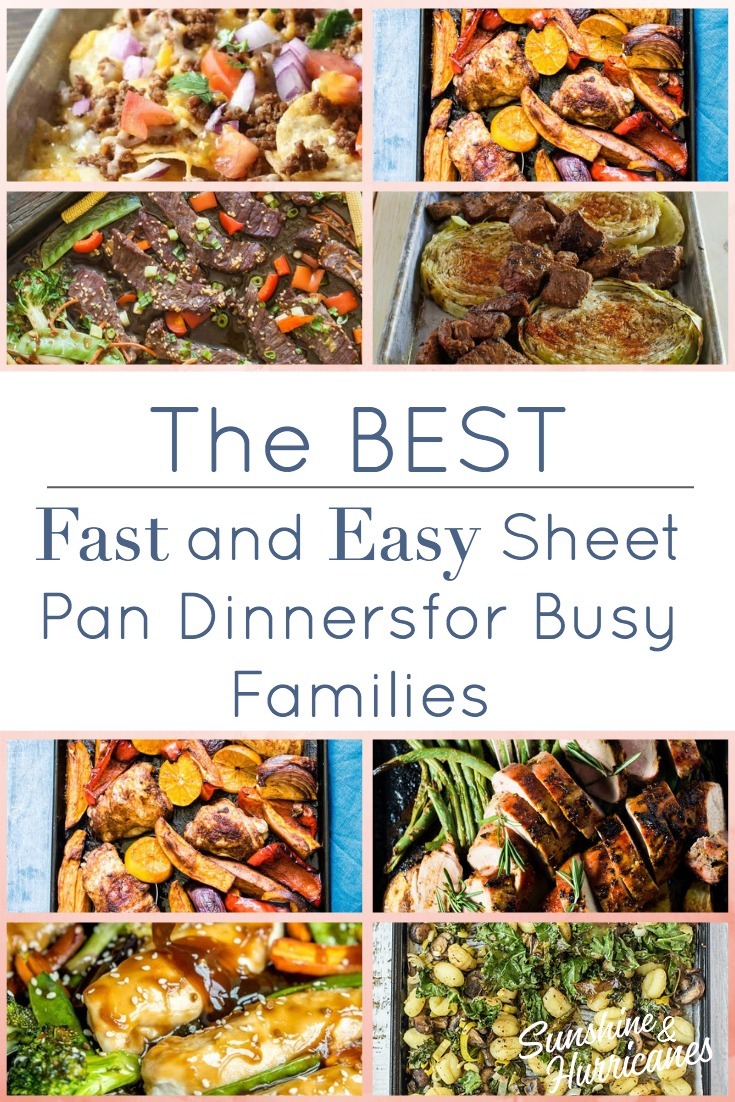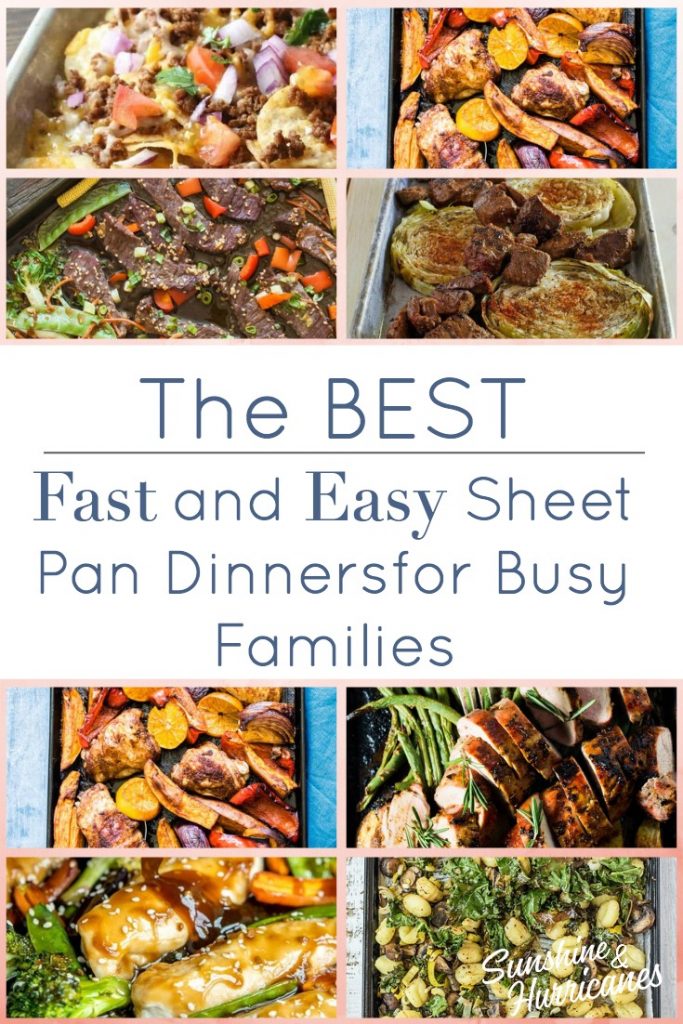 20 Sheet Pan Dinners for Families
Looking for other fast and easy dinner ideas for families:
20 Easy and Cheap Dinner Ideas For Families on A Budget
20 Fast Dinners for Busy Families Everyone will Love