Moms, there are so many memorable gifts our kids and spouses can give us for special occasions. Hand written cards, special art projects, gift cards to starbucks, a week of not doing the dishes or vacuuming, or picking up after them, or cleaning the toilet or making dinner….. anyway, you get the point. However, there are definitely some gifts NOT to Give Mom on special occasions.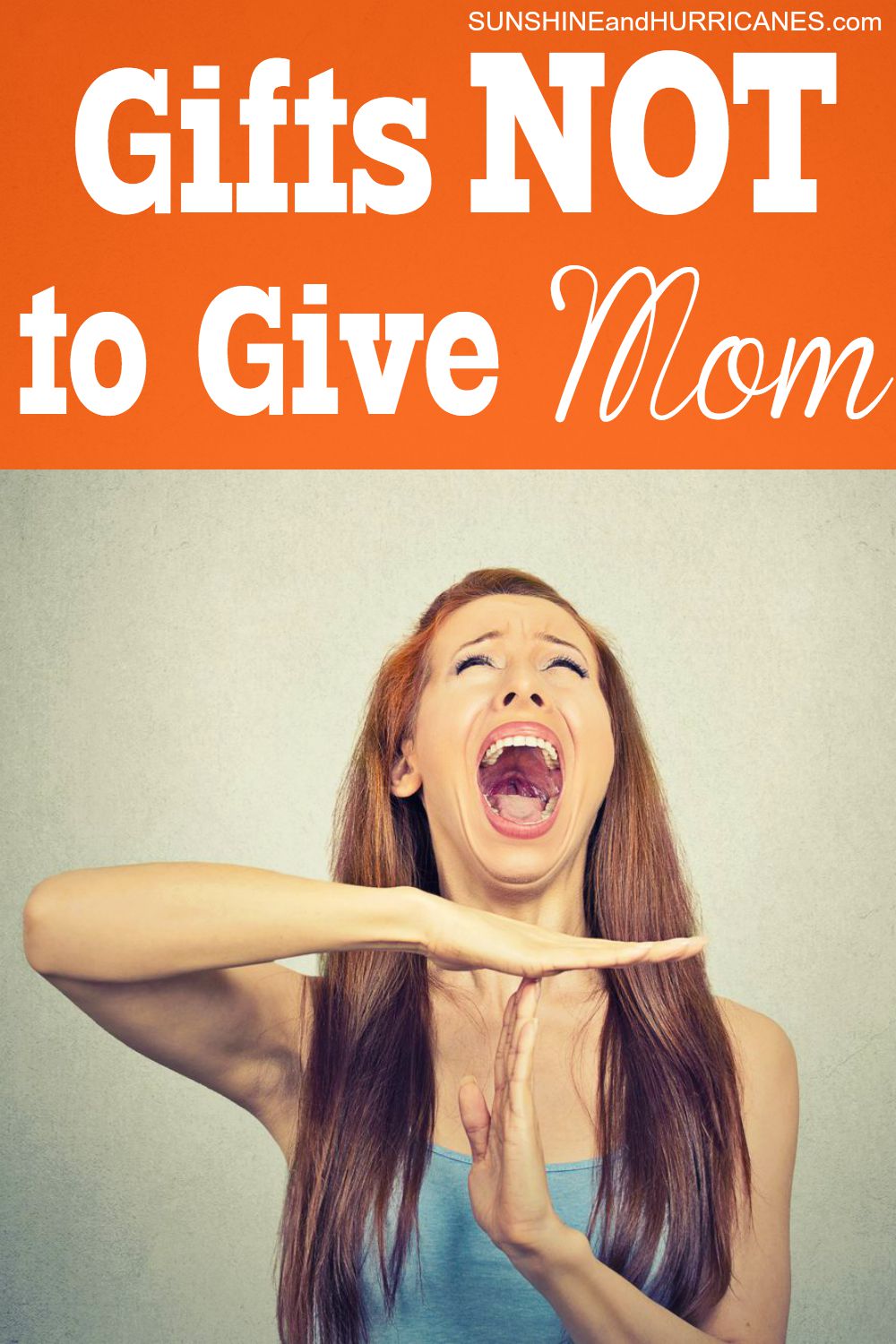 Gifts NOT to Give Mom – Moms Have Spoken
In my non-blogging, non-mothering, non-running my household, non-sleeping time – I also happen to be a free-lance writer. I primarily write for regional publications and I've done quite a few product related articles. As a result, I've gotten on the email list for about every PR company in the country and I'm constantly getting product pitches.
I've been impressed with the way some PR reps have, shall we say creatively, presented the products they represent as being great gift ideas for Moms. I'm really not sure how some of them could seriously send out those emails and I have to hope some were truly meant to be funny.
I of course had to share a few with some fellow mommy friends for a good a laugh, which got us talking about other gifts that would be a BAD idea for Mom. Most were offered up in jest, but a few were actually gifts a mom had received much to her dismay. As moms, since we can always use a good laugh, here were the agreed upon….
Top 11 Gifts Not to Get Mom
1. Pepper Spray, A Taser or a Gift Certificate for a Self Defense Class
2. A Weight Watcher's Membership
3. Underwear that Comes in Plastic Packaging
4. Anything Related to Cleaning the House
(Unless it's a Gift Certificate for a Maid Service)
5. Dinner out at McDonald's
6. An Action Figure, A Doll or Any Other Toy the Kids Actually Want for Themselves. (This Goes for Dads Too!!!)
7. Anything that Breathes (i.e. A Pet of Any Kind)
8. New Tires or a Gift Certificate for an Oil Change
9. Anything Sold Via Infomercial
10. Wrinkle Cream or Anti-Aging Cream
11. Gwyneth Paltrow's Cookbook
If you would actually like some real ideas for Mother's Day, check out our post – Gifts Moms will Adore.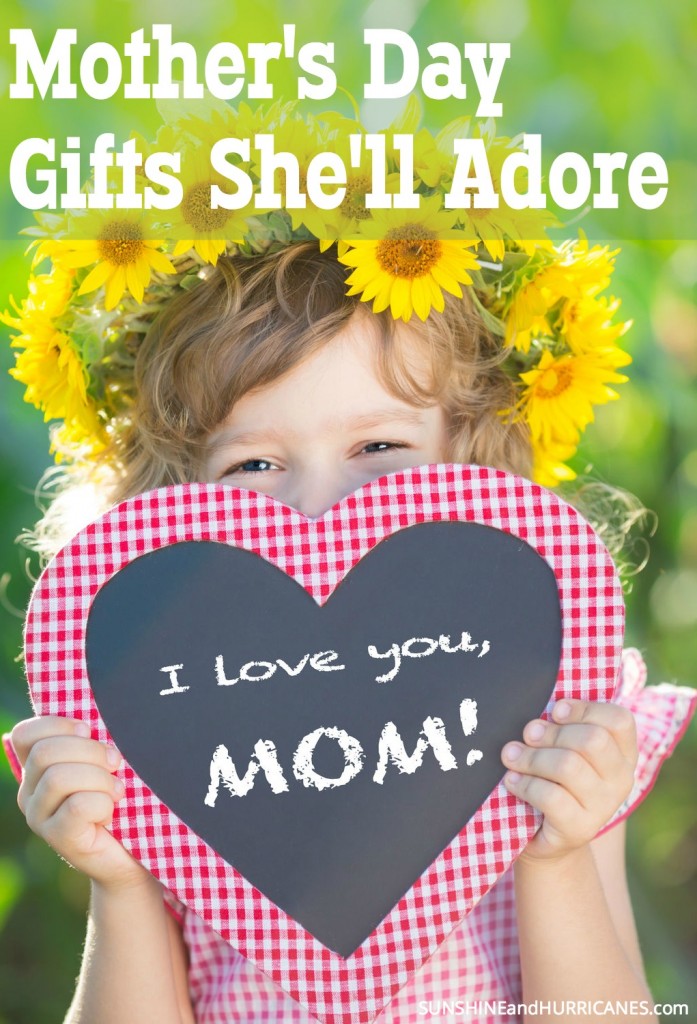 Do you disagree with any of these choices?
Are there any gifts NOT to give mom you would add?