This post may contain affiliate links.
Preserving Memories, Preserving Moments
A Truly Memorable Gift for Moms

What Moms Really Want
When it comes to gifts for moms, whether it be Christmas, Birthdays or Mother's Day, I've been chatting with friends about what they would really, truly appreciate from their husbands and children. Basically, all the answers boiled down to the expected gift certificates, time alone, or a random specific item. The longer we talked though, it became clear that the handprint gifts, quirky kid notes, and homemade bookmarks were the things that were long remembered and treasured.
And then, a friend posted this idea for a truly memorable gift for moms and I was struck with the perfection of the idea; no clutter, less to keep track of, stored in one place, major keepsake potential, and it could be easily done by mom herself, if necessary. And like all the best ideas, this one is simple in it's perfection . I think a composition book or any type of journal where the pages are not easily removed would be the best option for longevity's sake.
Make it Memorable
So, without further ado, here's the grand idea: have each child create a page in the journal for you every year, draw a picture, write a few sentences, trace the child's hand, record the child's answers to specific questions, etc.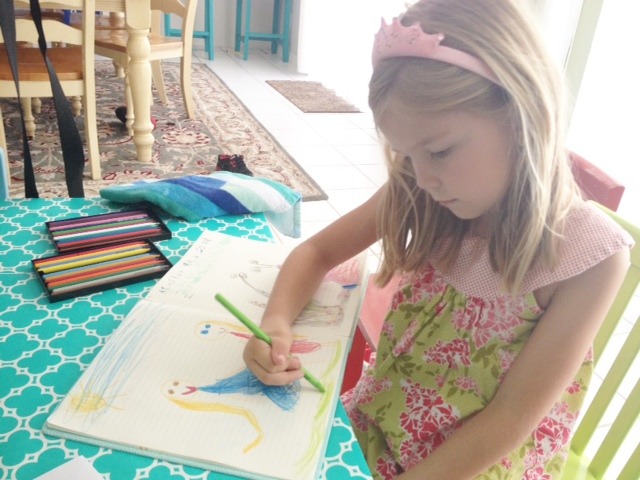 I'm not an overly sentimental person and not a big fan of cards either, but this idea is exciting to me because I feel like I'll have a lovely, bound keepsake for years to come. I gave each child a 2 page spread so there would be plenty of space for drawing & doodling and my goal is to have them do this at Mother's Day and my birthday every year. My children are 3, 6, 8, & 12 so don't let the age of your child deter you, it's never too late(or early) to start! I went with this Martha Stewart Journal
in one of my favorite shades of blue: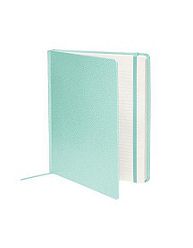 There are some super cute options here, here, or here if you'd like to purchase a journal or, for all the crafters out there, some fabulous tutorials here and here if you're interested in creating your own!
Looking for other gift ideas for Mom???? Check out these posts:
OH! And Definitely DON'T MISS these gifts NOT to get Mom!