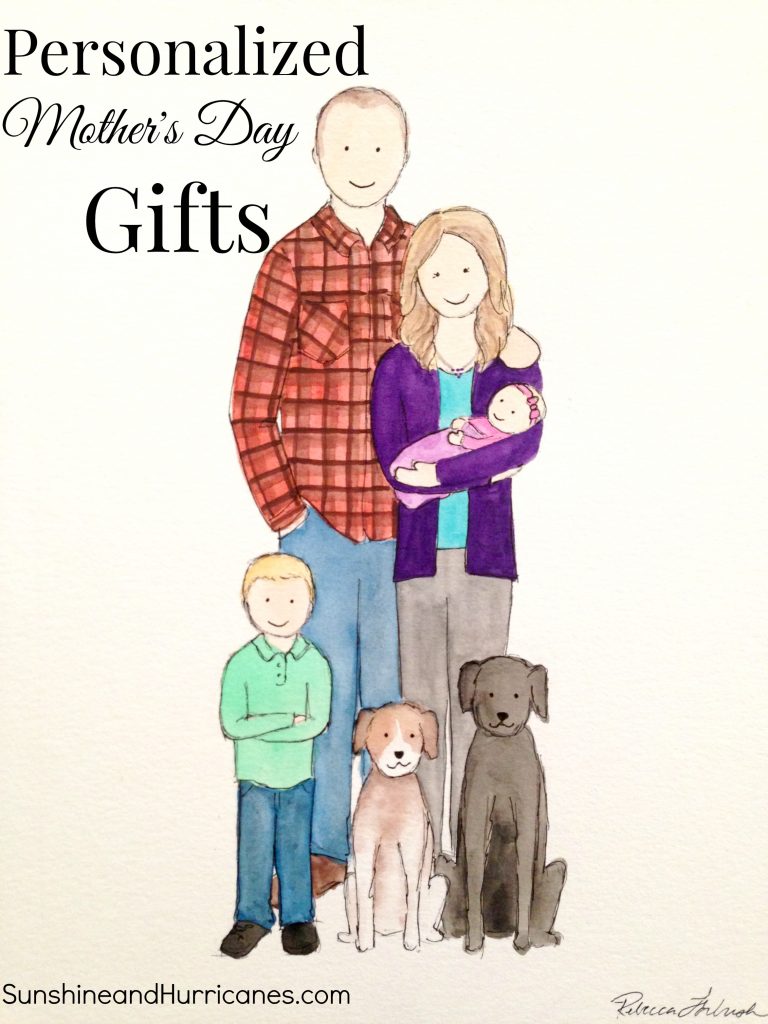 It's no secret that I love personalized gifts, especially meaningful ones. I love a pedicure, flowers, and a meal I didn't cook as much as the next gal for Mother's Day, but there is also a part of me that gets extra enjoyment from a gift that will last longer. I'm also a HUGE fan of supporting mom based businesses, especially artisans, so when I came across the amazing Rebecca Forbush, I knew exactly what I wanted for Mother's Day! And because she's awesome, she's also giving Sunshine and Hurricanes readers a special discount(code below).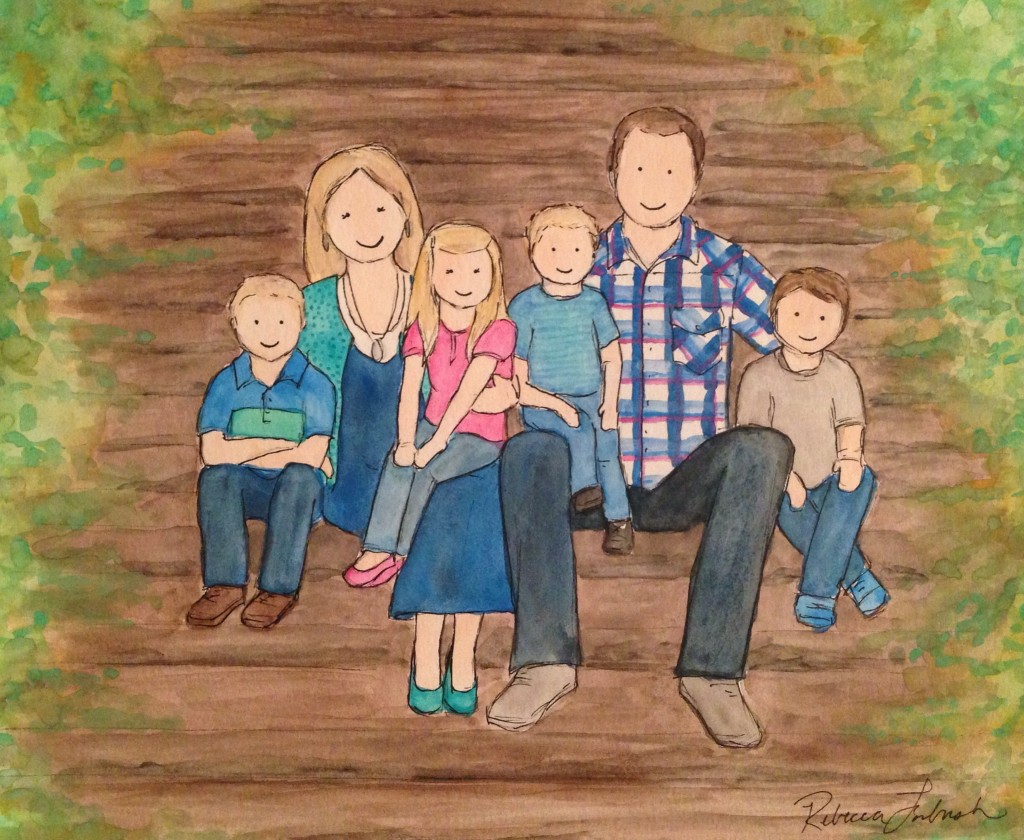 Rebecca and I first met via her Etsy shop after I stalked connected with her about creating one of her fantastic paintings for me! She is just the nicest gal and super easy to work with. Rebecca hand draws each portrait and is terrific with adding any details you'd like included.
Confused about what to buy your Mom, Mother in law, or other special lady in your life? I bet they'd just love one of these custom paintings! Rebecca can create portraits with extended family as well!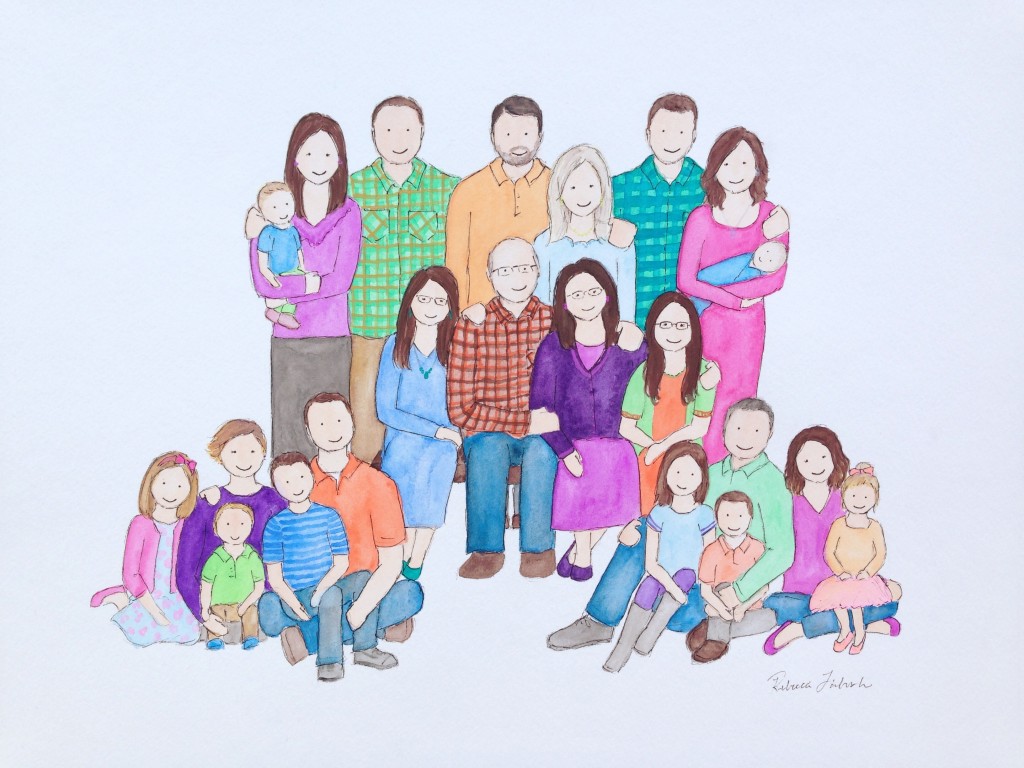 Besides these adorable pictures, Rebecca can also turn your painting into stationery and cards! Imagine how excited your family would be to receive an actual card in the mail with your cute family on the front!!!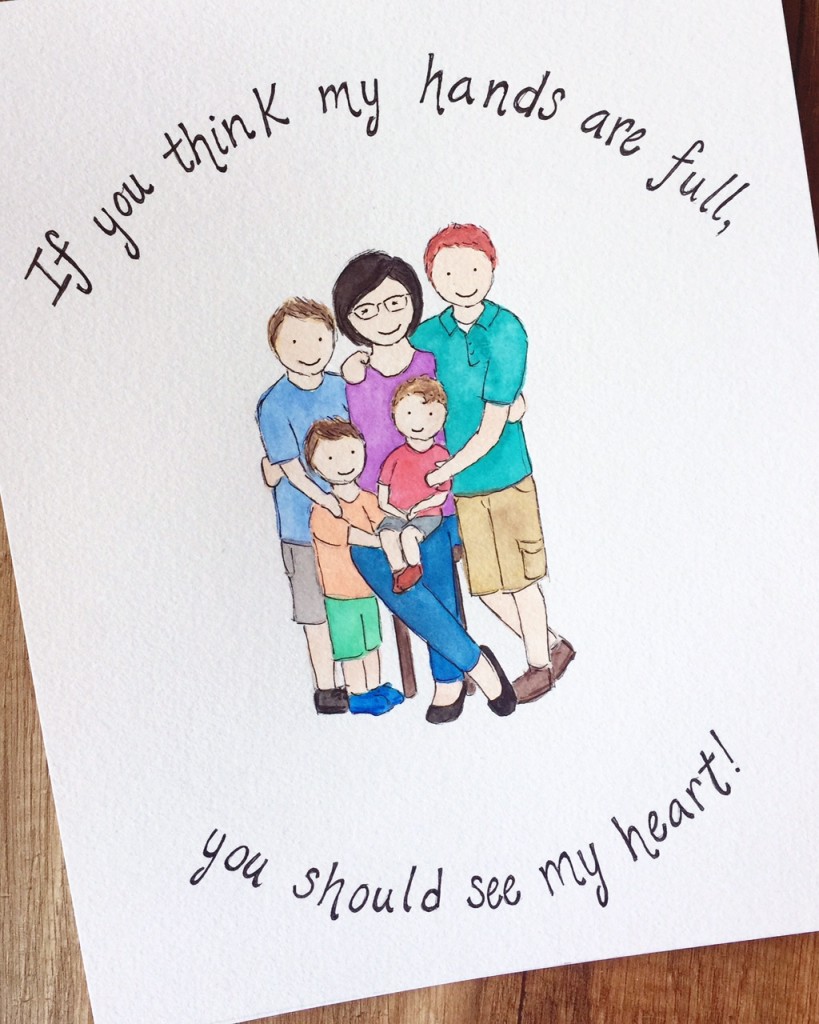 Rebecca also makes awesome chore charts, gorgeous wall art, and home decor, all in her Etsy shop!
Okay, here's my favorite family, my own: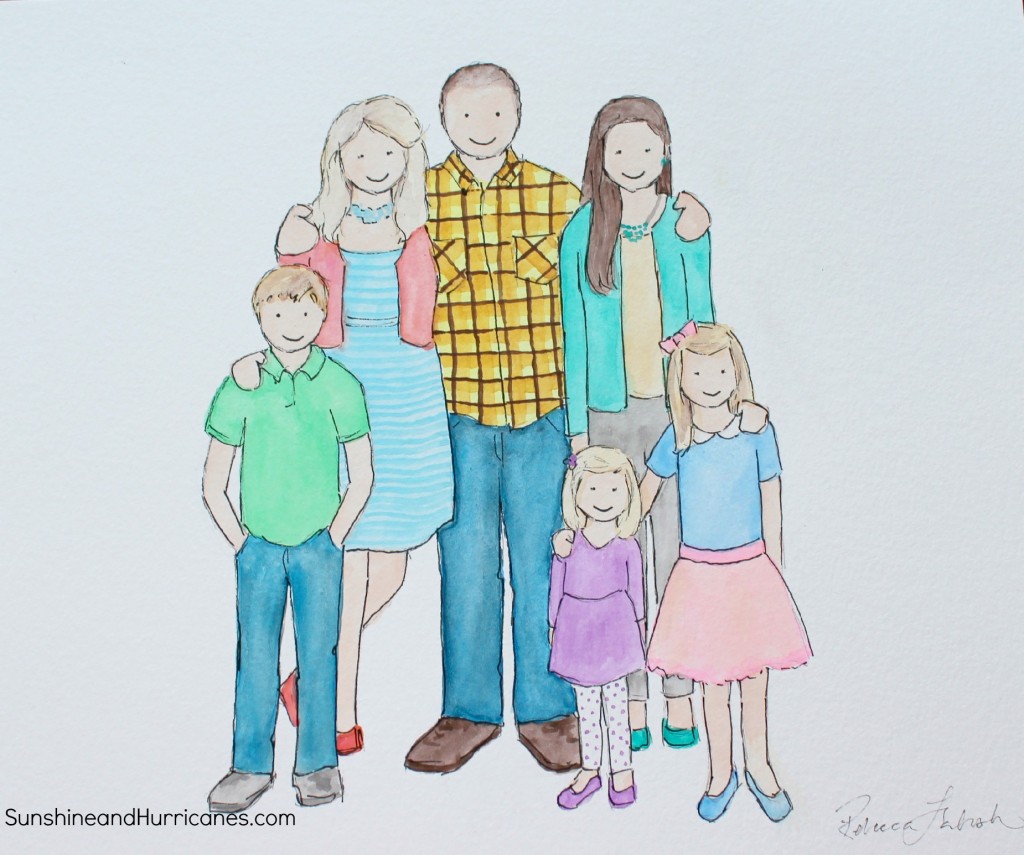 So be sure to treat yourself or send the post to your hubs, there's nothing like capturing time through images, you'll always be glad you have this!