PSAT Changes
What Parents and Teens Should Know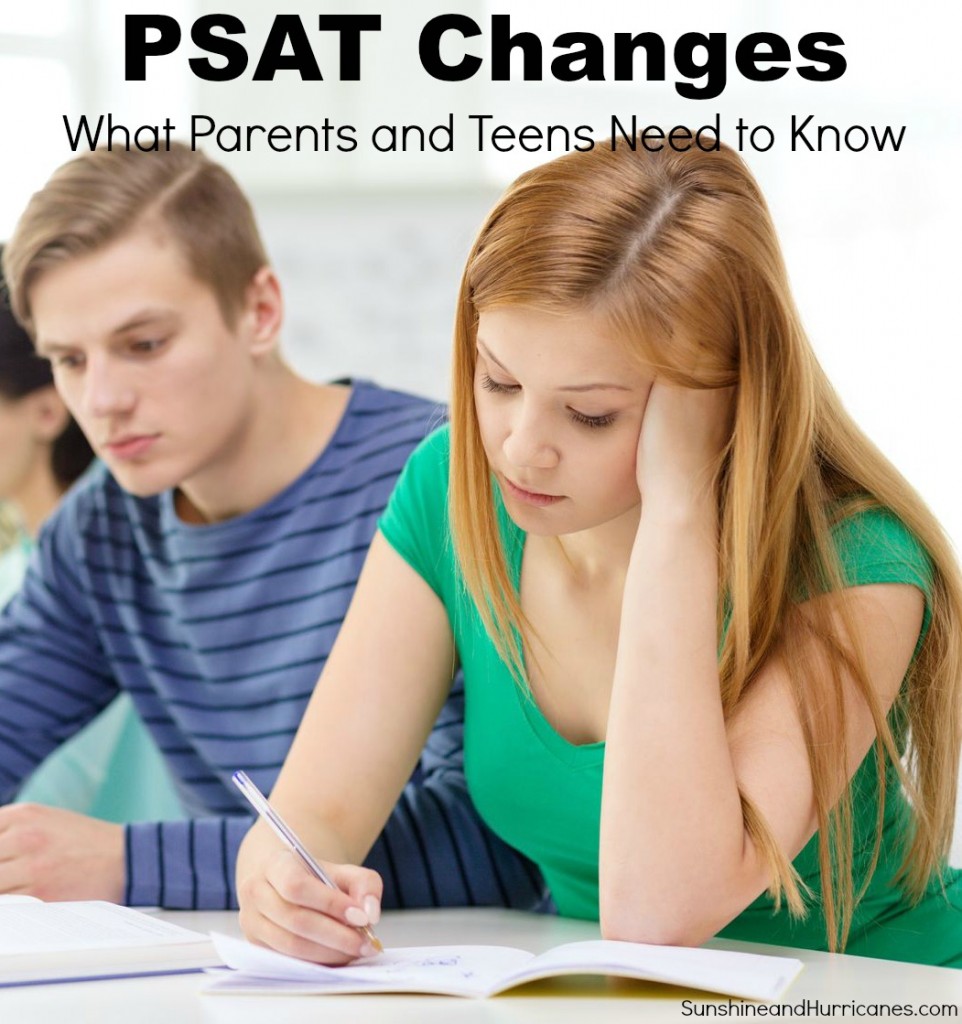 So, I have a little secret to share. I haven't always been a writer and a blogger. I've actually had a rather interesting career journey during my adult life. It just so happens that one of the very first jobs I had after graduating college was working for the standardized test preparation company The Princeton Review.
During my time there, I learned more than I think anyone could ever want to know about the PSAT, SAT and ACT as well as the college admissions process. But I have to admit, some of it was rather fascinating. The science and business of test taking is far more involved than many of us realizing and it's certainly not a perfect process. The tests are constantly being tweaked and updated.
Since it's been a few years since the last set of changes took effect and we're now beginning to see the impact of The Common Core curriculum introduction in schools, it makes sense that these tests would be moving on to a new stage in their evolution. The goal is for the tests to reflect an accurate understanding of the practical knowledge and skills that today's teens will need to build upon in college as they prepare for their adult careers.
The new PSAT will be introduced in October of this year. It is an important exam, because it is how students in their junior year of high school can qualify for National Merit Scholarships. It can also be a good way for students to practice taking a test similar to the SAT in preparation for the actual exam.
Another reason PSAT changes are important is that they will usher in similar format changes to the SAT that will go into effect in Spring of 2016.
Here are the main changes that will taking place with the PSAT this October:
The test will move from 3 sections to 2; one reading/writing and one math
The reading section will focus more on evidence based reading and writing
(this means in place of standard memorization, vocab and grammar will need to figured out within a given context)
The math section will focus more on problem solving and data analysis
(this means less emphasis on geometry and more on interpretation and math concepts)
Scoring will move towards the SAT model with each section being worth 200-800 points
The total scoring for the test will move to a range between 400 -1600
There will no longer be a "guessing" penalty – no points will be deducted for wrong answers
Test length will expand from 2 hours and 10 minutes to 2 hours and 45 minutes
The PSAT is administered by the College Board and you can learn more about the PSAT changes at the College Board's Website. There are also currently Sample Questions available and Practice Test is anticipated sometime this month (March). Check back and we will post the link as soon as it becomes available.
Also, be sure to sign-up for our email newsletter and we'll have a post out soon about the SAT changes coming in 2016.