Thanks to Neutrogena Rainbath for sponsoring this post, all thoughts and opinions are mine.
As a mom of 4, I've experienced several stages of motherhood; from sleepless nights with fussy newborns to potty training toddlers, from first days of school to riding bikes with no training wheels, each phase has had it's ups and downs. My oldest child is now a teenager and we're navigating new subjects like social media, driving lessons, and teen beauty products. Teaching your teen to care for herself is vital and these 5 Teen Beauty Tips can help you do just that!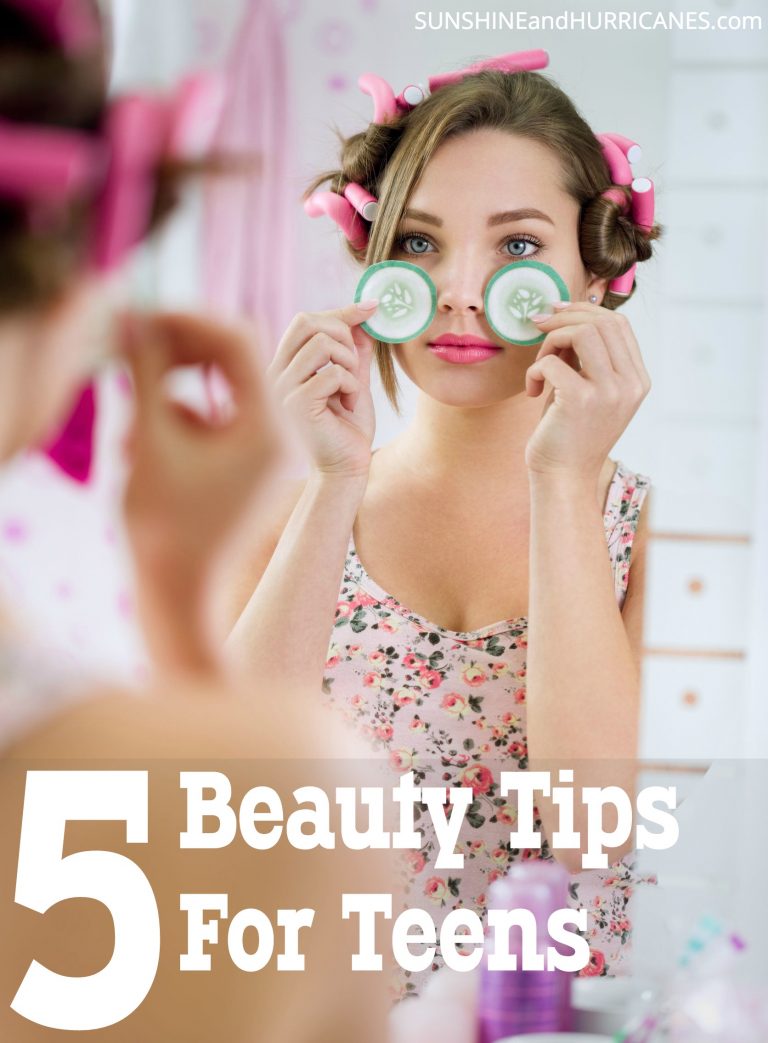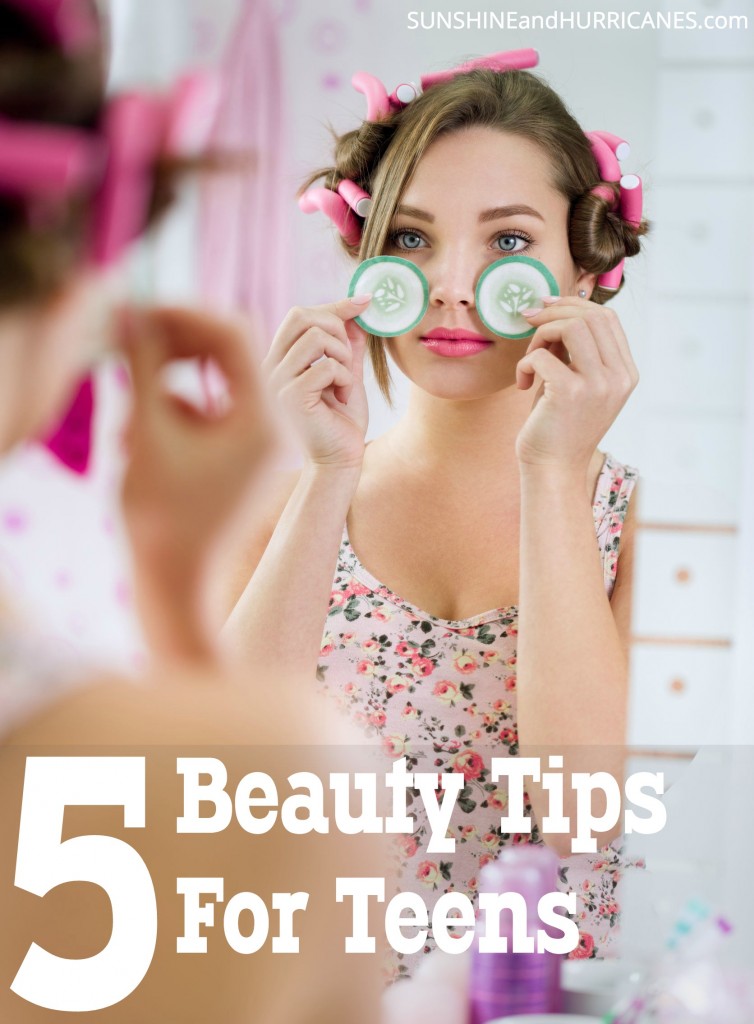 I love having 3 daughters! Even though only one is currently a teen, we still enjoy our fill of fun, girly, at home spa experiences over here. Whether it's painting nails, trying out new hairstyles, or experimenting with make up, my bathroom is easily transformed into our own little salon and is filled with giggles and smiles as imagination takes over. These times are wonderful bonding experiences but also a fantastic opportunity to share practical teen beauty tips with my girls.
My mom was always generous in sharing her beauty tips with my sister & I when we were growing up. In her sixties now, my mom has beautiful skin and attributes it to genetics and her diligence in skincare. No matter what time or how tired she was, my moms always removed her make up and moisturized her skin before bed. I'll confess, I'm not as consistent and often wind up falling asleep at night before thoroughly cleansing my face. I know better, yet I'll admit that self care isn't one of my strong suits.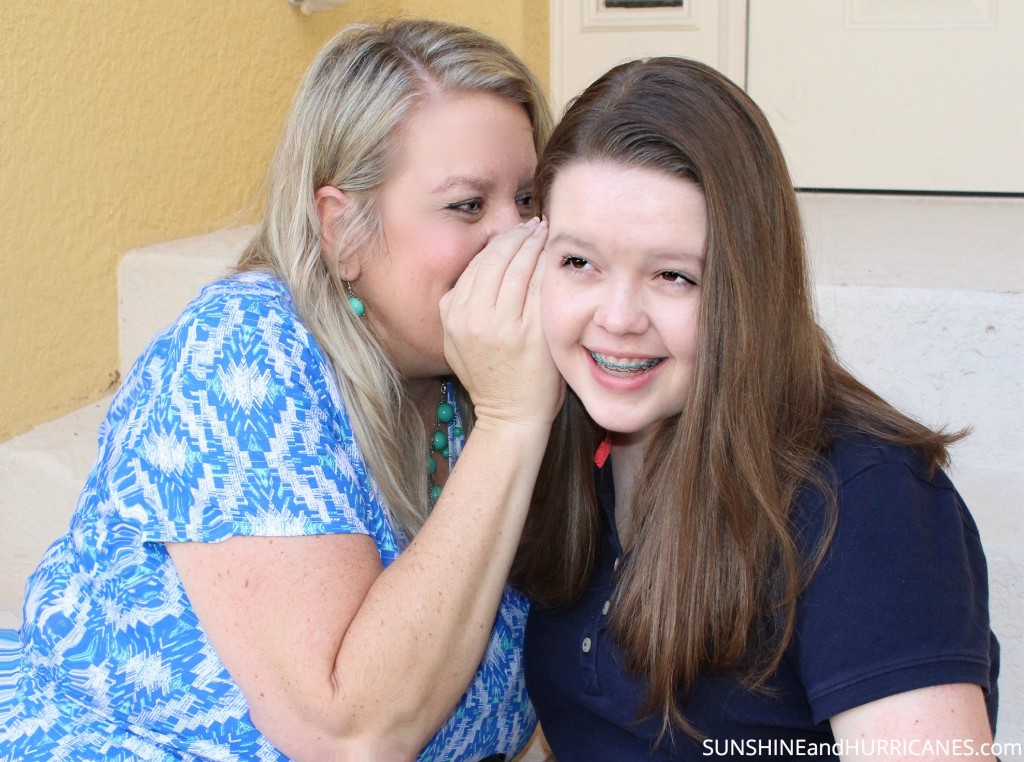 But with 3 daughters watching my actions and not just listening to my words, I've resolved to do better with self care, starting with a few simple changes, like removing my make up earlier in the evening before I'm too exhausted and forget. This is my first Teen Beauty Tip: skincare.
Teen Beauty Tip 1: SKIN CARE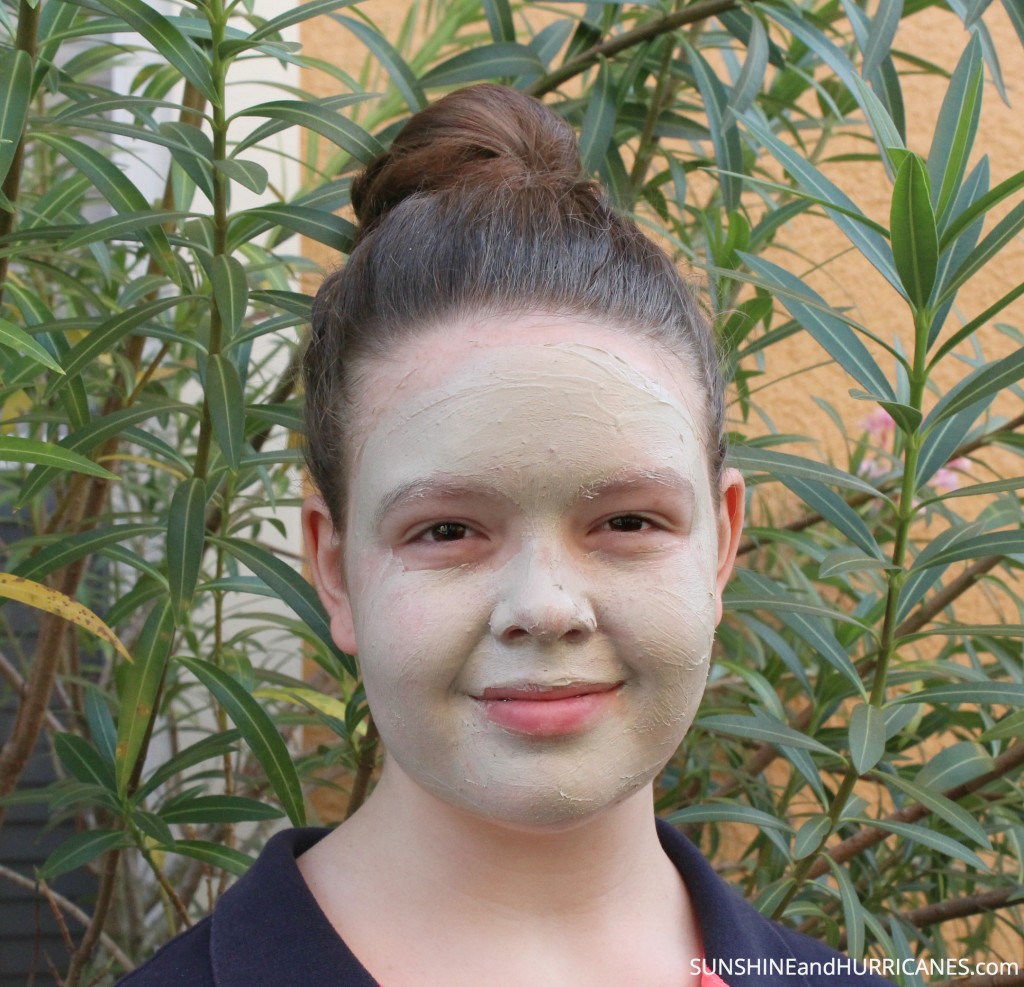 It seems simple but helping your teen find a cleanser and moisturizer that is suited to her skin type is one of the best things in helping prevent acne. Even if your daughter doesn't wear make up, she still needs to wash her face at least twice a day to remove dirt, grime, and oil. If she's spending a lot of time outdoors, she definitely needs a daily sunscreen to protect her face from the sun, too. Creating a consistent routine, like keeping the skin care products near her toothbrush and toothpaste will help her to remember her skin care when she's doing something that is already part of her daily schedule.
Teen Beauty Tip 2: BODY CARE
Hygiene can be a challenge during the teen years. My daughter was in the camp of wanting to smell nice and took ownership of her personal grooming easily but many other moms have confided in me that was not always the case for their daughters. My daughter absolutely loves Neutrogena Rainbath and I love that this fabulous product not only cleanses skin but also conditions it!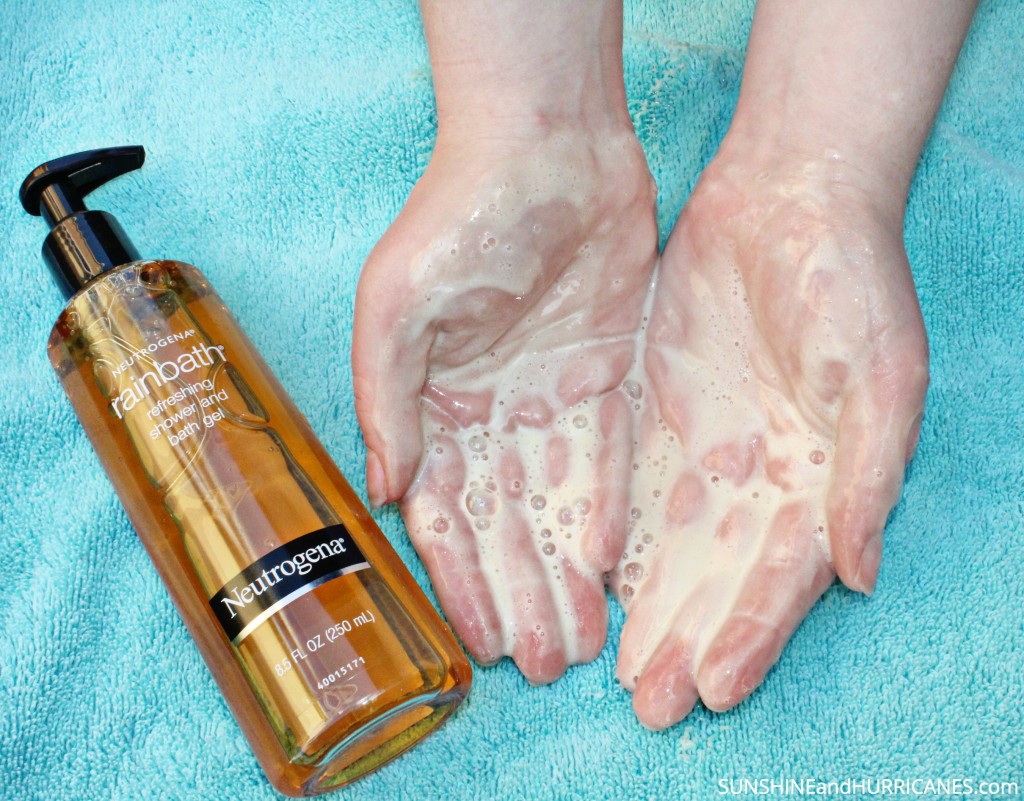 The rich lather is a luxurious treat and is even thick enough to shave with, it's great to have a product that can take care of two jobs! The fresh, clean scent makes Neutrogena Rainbath perfect for anyone; the spicy herb and fruit smell isn't overpowering or too feminine. I love this product for teens because it rinses clean, leaving no residue on the skin that could cause further acne outbreaks.
Teen Beauty Tip 3: HAIR CARE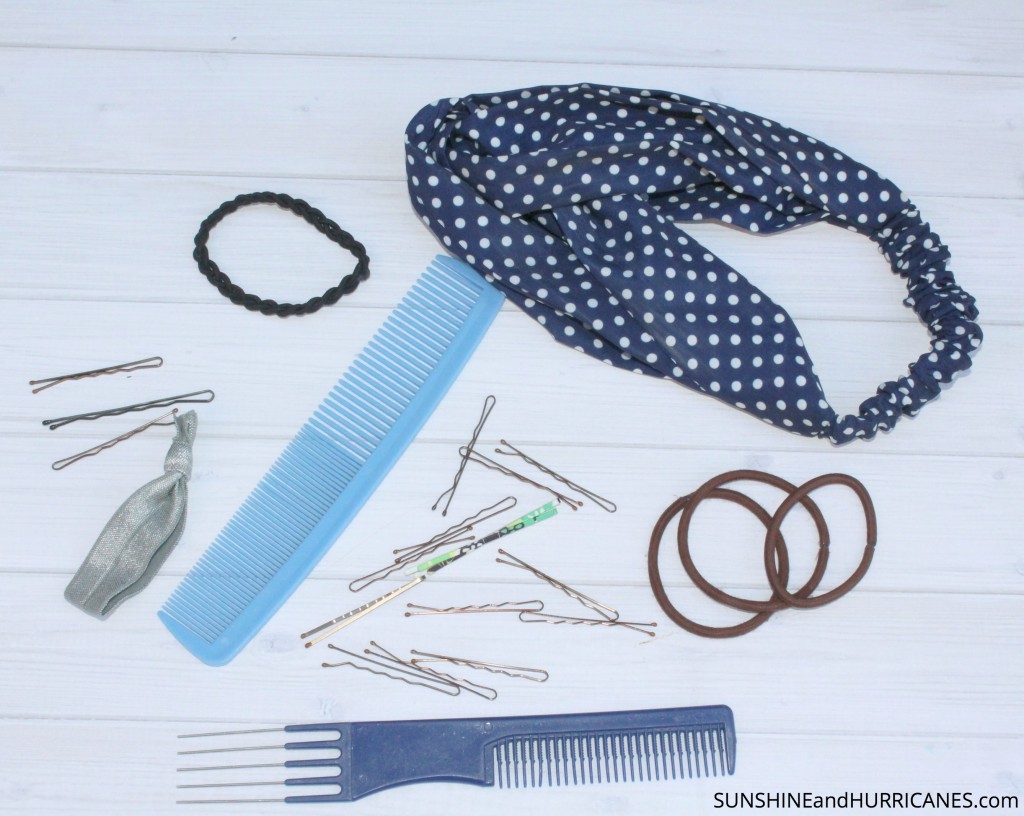 Remember those oily teen years? I sure do! I definitely had to wash my hair daily or my scalp area looked dingy and dull, not to mention plain old greasy! Younger kids don't need to wash their hair daily but many teens do and encouraging them to do so is a great way to help them learn to manage their hair needs. Make sure you're using hair products that aren't overly moisturizing, as teens usually have enough moisture
(oil) already and those products can weigh the hair down and give a dirty appearance to clean hair.
Teen Beauty Tip 4: NAIL CARE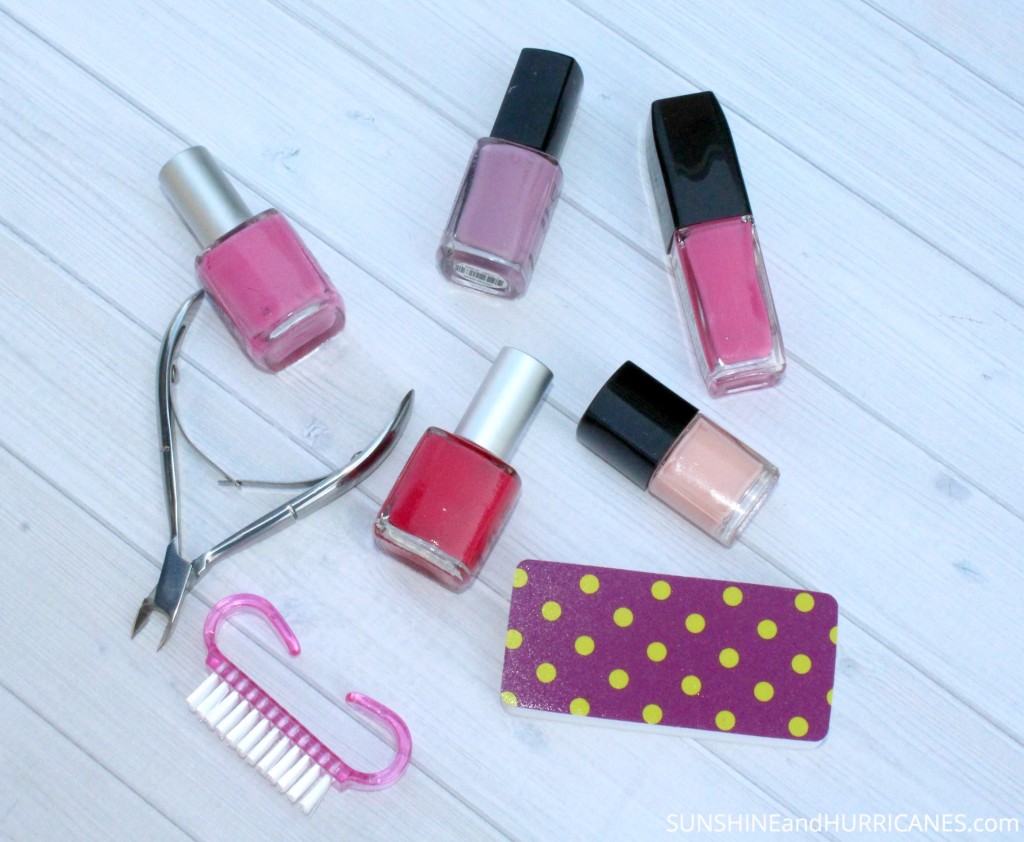 Gone are the days of mom & dad clipping nails, be sure to take the time and show your teen how to cut finger and toenails.Many teens experience painful ingrown toenails caused by improper nail care and can lead to costly medical procedures and even minor surgery. Explain about cutting hangnails, not just ripping them off, to avoid infections and encourage them to take a couple minutes to remove any dirt under their nails, too. We do a lot of eating with our hands so clean nails aren't just for aesthetics, it's a matter of good hygiene.
Teen Beauty Tip 5: SELF CARE
I alluded to my shortcoming in this area above and I'm trying to instill in my children the value of this. Self care is all about intentionally ensuring you're focused on your needs with the goal of staying healthy in mind, body, and soul. Taking care of yourself is not a luxury but a necessity. Eating & sleeping properly, spending time on a hobby, and allowing yourself to "be" instead of "do" all the time are just a few ways to invest in yourself. Although it can be a noble goal to constantly place other's above your own well being, if you're run down and exhausted, you will burn out and be unable to help anyone, including yourself. By learning to live in a healthy way, teens put themselves on a path for greater success.

Enter to win a pack of Neutrogena Rainbath & Rapid Wrinkle Repair goodies! Giveaway will include four Rainbath Shower & Bath Gels (one of each yummy fragrance!), and the Rapid Wrinkle Repair Collection (Rapid Wrinkle Repair® Serum, Rapid Wrinkle Repair® Eye Cream, Rapid Wrinkle Repair® Night Moisturizer and Rapid Wrinkle Repair® Moisturizer Broad Spectrum SPF 30). We're giving away 10 packs (approximate retail value of $120 each). View Rafflecopter below to see how you can to enter to win!
a Rafflecopter giveaway

We've got great information for teens and their parents, like The Worst Apps For Kids, and The Best Homework Apps For Teens!
This is a sponsored post written by me on behalf of Neutrogena Rainbath.