It still feels like the middle of Summer, but it's time for the kids to head back to school already! Here in Florida, there's not a hint of Fall happening but I'm stocking up on school supplies, buying backpacks, and bracing myself for my oldest child to start high school!
Life with a Freshman is going to be a big change for our family this year and one of the ways I'm trying to keep life sane is with a simple back to school teen organization backpack checklist.
Don't worry, I created it as a free printable so your teens can start the school year on the right foot, too!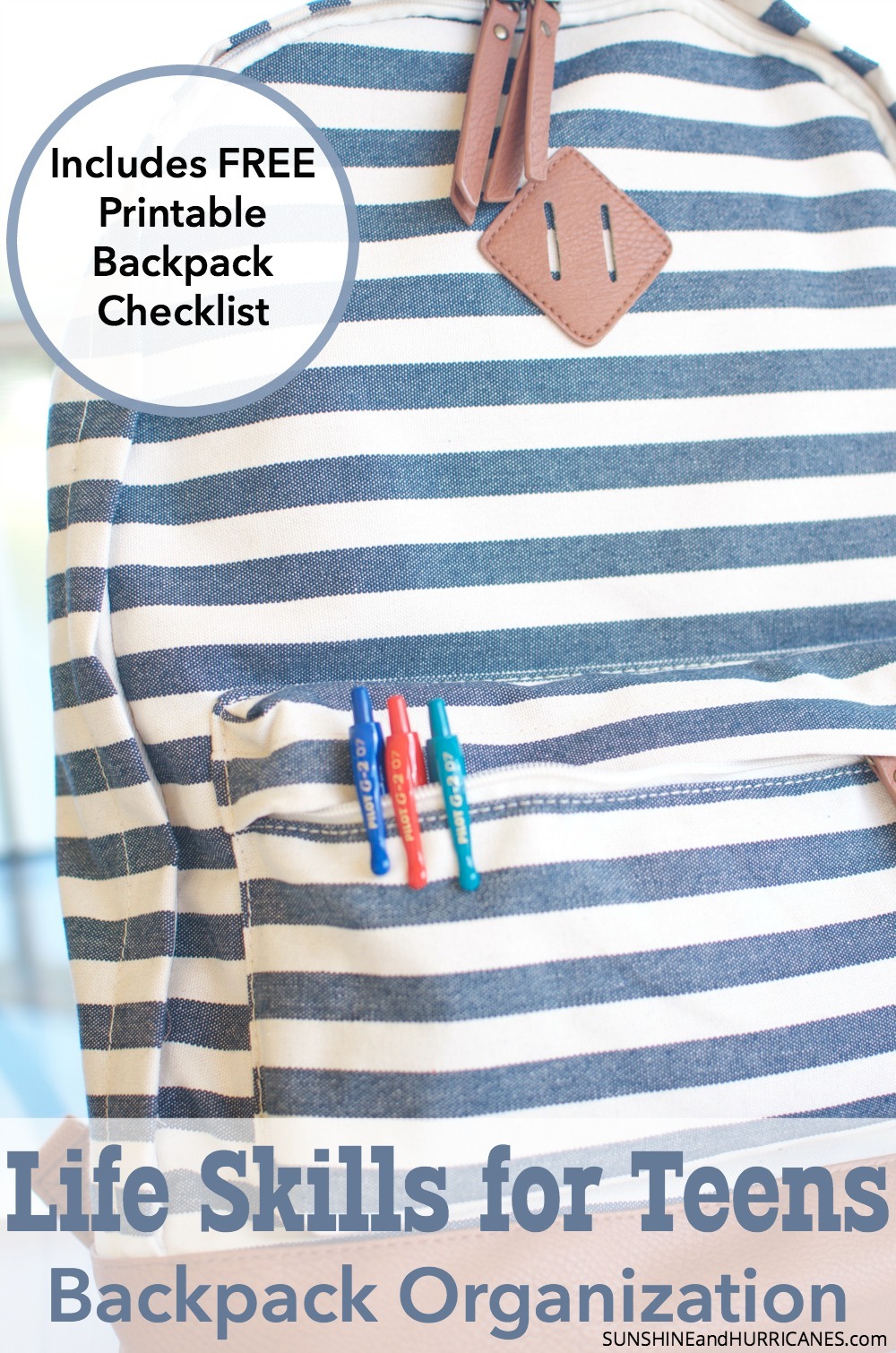 One of the challenges in switching from an elementary schooler to a middle or high schooler is that there's no longer a tidy list of school supplies that are dropped off to the classroom the first day of school. With 8 different teachers, and less need for crayons, scissors, and pencil boxes, the required supplies vary greatly by instructor. Plus, now your child has some of their personal upkeep to maintain too (hello deodorant for after gym!)
A key part of being a smart parenting to your teen during these crucial years, is helping them to learn the important life skills that they are going to need in a few years when they are on their own (it's okay to cry now, I did). Teen organization is a great place to focus, because it won't just help them be successful students, but also well functioning adults.
Instead of constantly reminding my daughter what she needs to be prepared each day, this handy checklist places the responsibility on her shoulders. Now, forgotten flash drives or notebooks aren't my responsibility, but solely hers.
Let's take a peek at our Teen Organization Backback Checklist: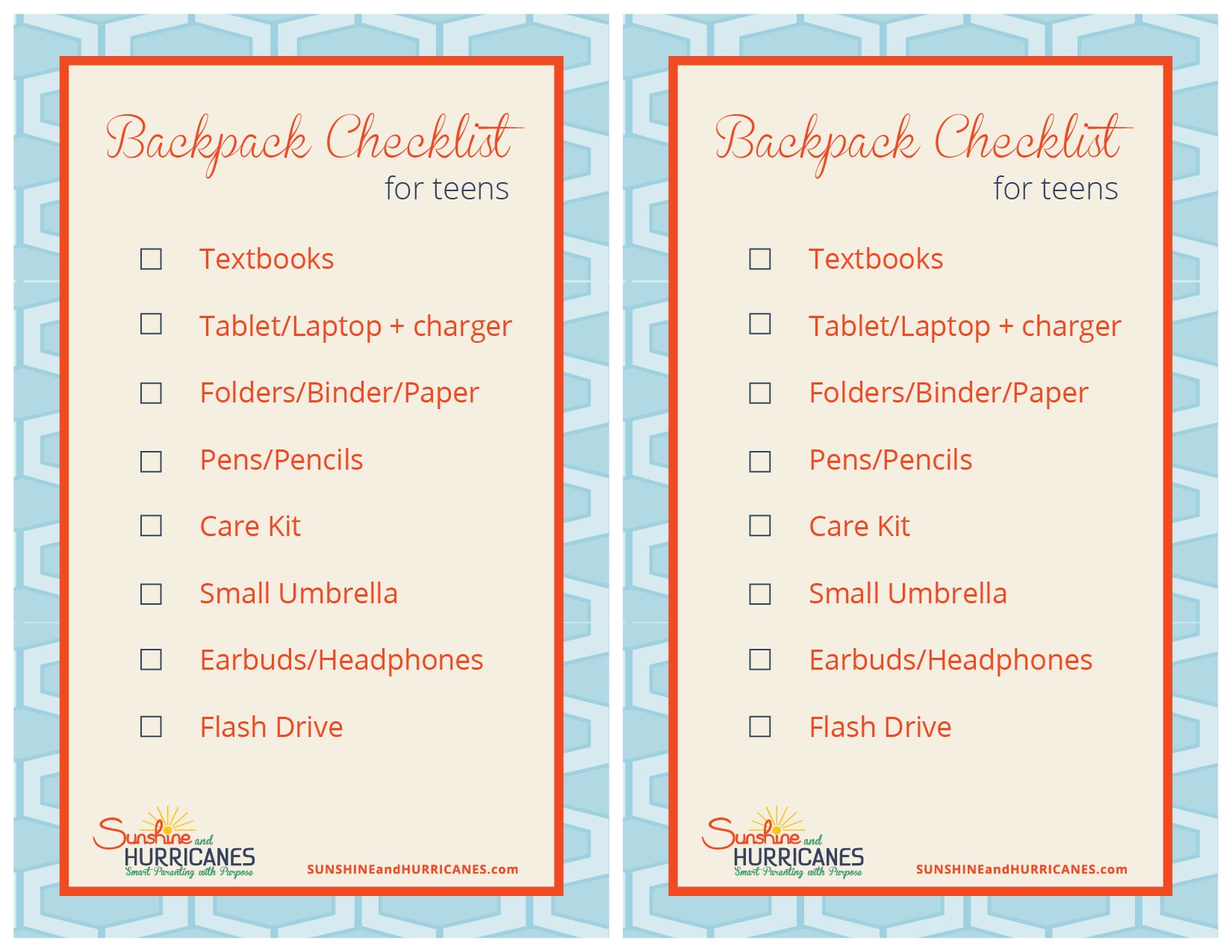 The upper schools in our district all issue tablets or laptops now so remembering that charger is a definite must do! Flash drives and earbuds are a necessity, too!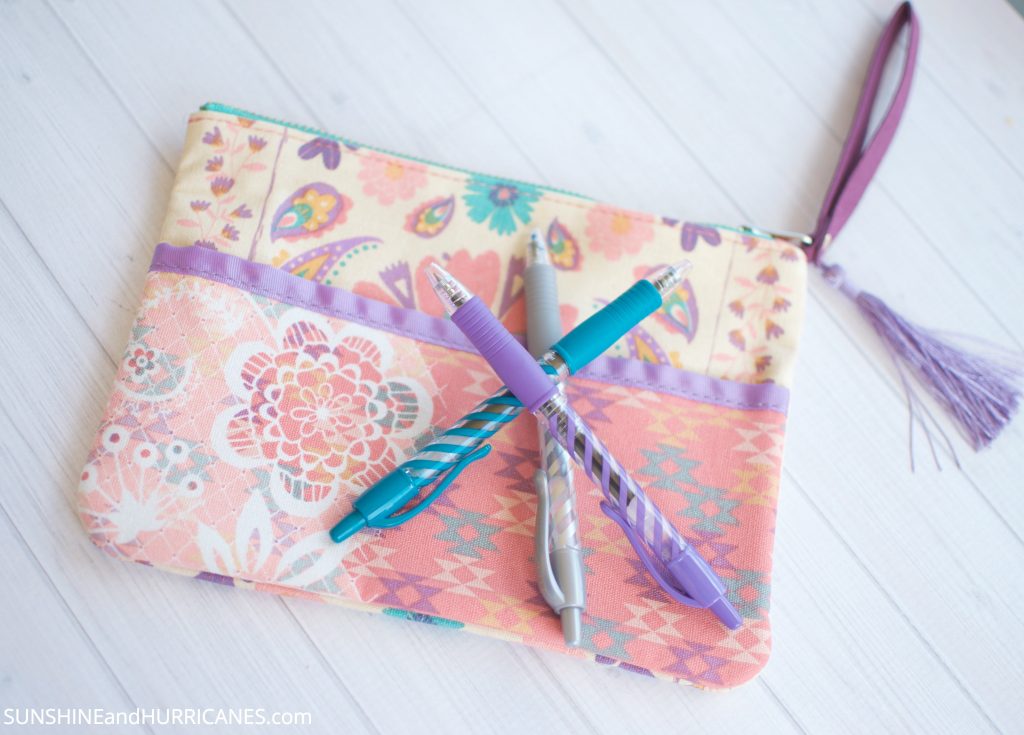 Even with technology playing a huge part in the educational system of today, teens still need paper and pen to round out their school day. I'm pretty sure the love of colored ink is genetic because, although the standard blue or black have their place, I almost never use those colors if I can help it. My little Freshman is the same way! She loves the 15 vibrant color choices offered in the Pilot G2 Pens. I totally bought a pack for myself, too, that teal is definitely my vibe and the silver is on point to doodle with and highlight around the teal ink!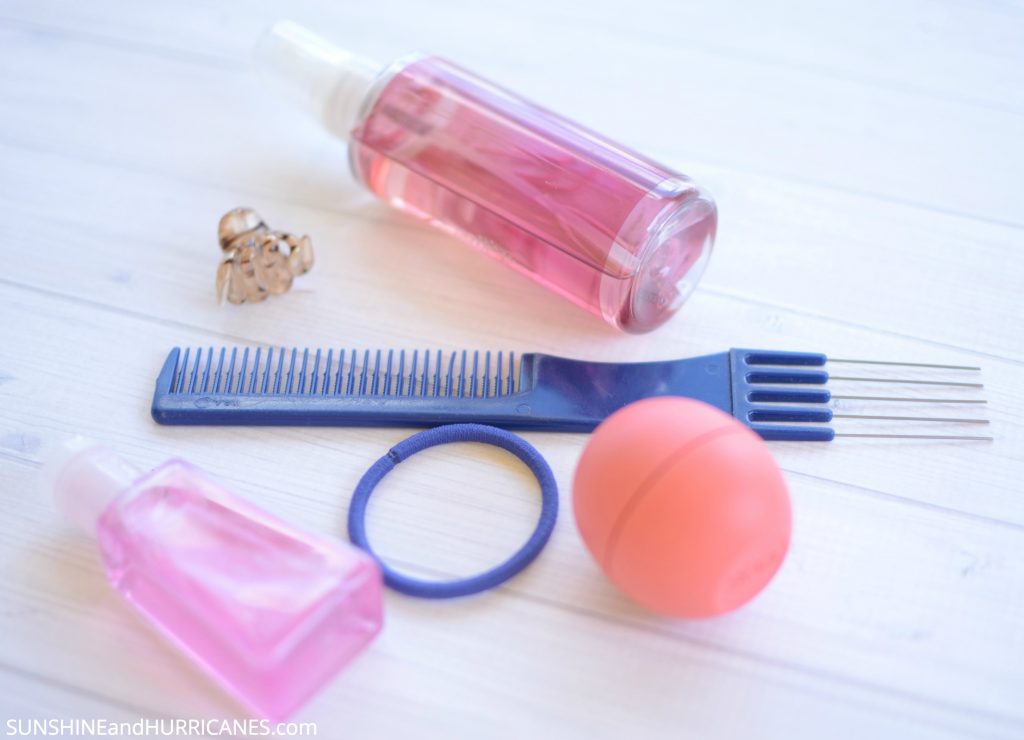 A few years ago, my daughter started carrying some personal care items, like deodorant, lip balm, body spray, a comb, hand sanitizer, and whatever else she deemed essential, in a small pencil pouch. That way, she was able to freshen up throughout the day and feel good about her appearance. She also carries a mini umbrella so if she's caught in the rain, either walking to or from the bus stop or around her outdoor high school campus, she's covered.
My teen daughter adores Target almost as much as I do, and we are both a little bit pen obsessed. So, we were eager to check out the cool selection of Pilot G2 Pens! With so many fun options, it wasn't hard to find her personal favorites, the colored gel ink ones with decorative stripes!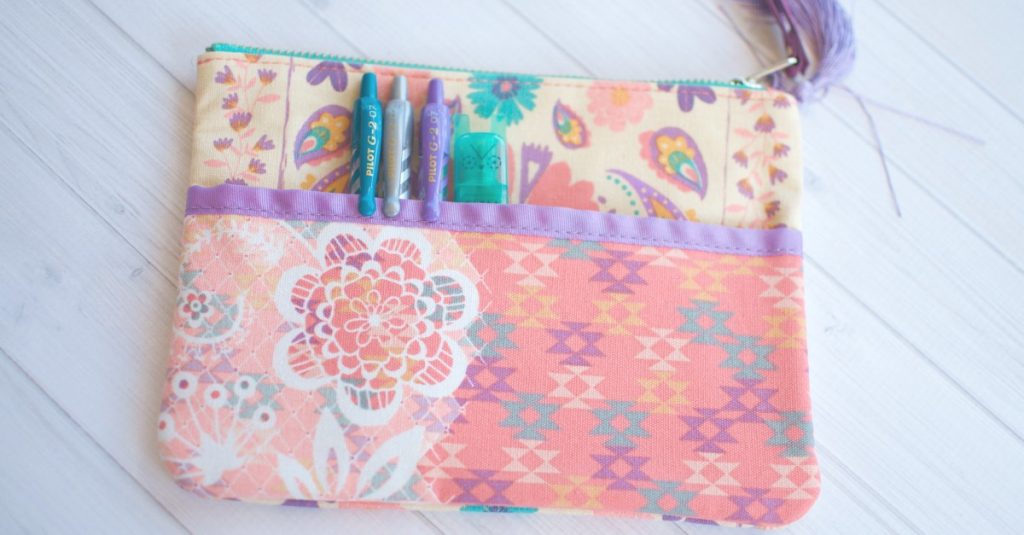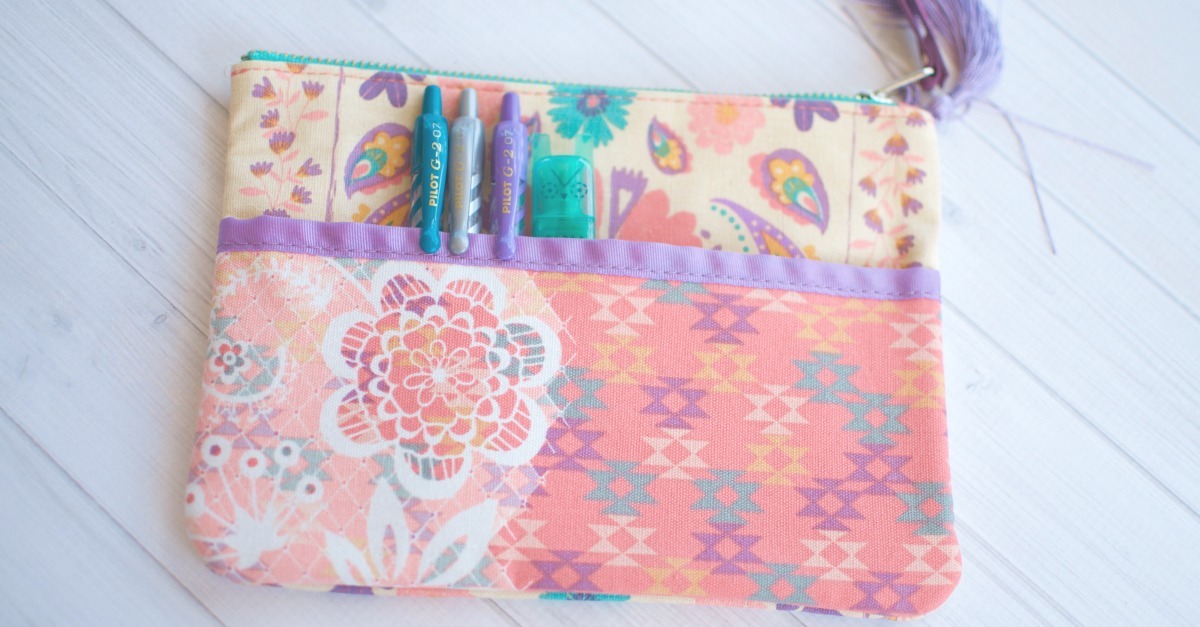 She loves these pens because the ink is so smooth and the comfort grip helps her when she's taking notes with that fast talking history teacher! No wonder Pilot G2 Pens are America's best selling gel ink brand!
Right now, you can even save big on your back to school purchases by using the coupon for Pilot G2 Pens right here. Target trip + Colored Ink Pens + Saving $$$$$= SCORE!!!!!!
But overall, most high school students need the basic items on this checklist to navigate their daily class load.
Be sure to check out The Best Homework Apps for teens, they'll be a real lifesaver!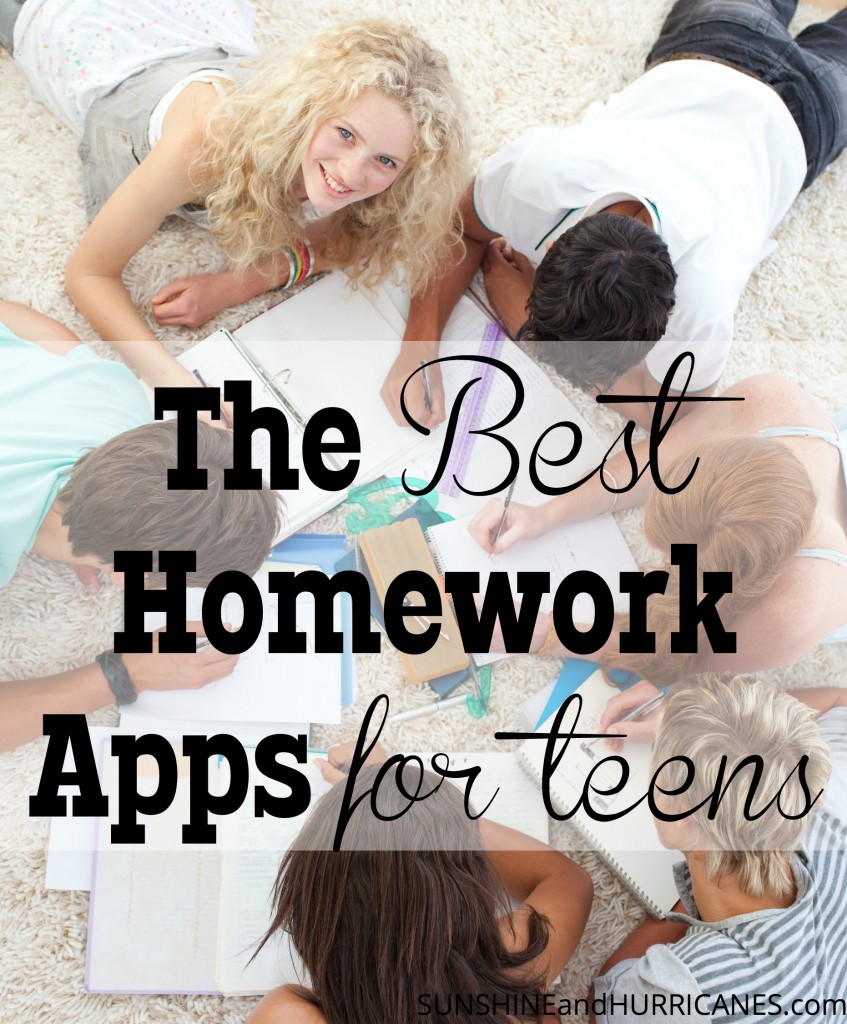 Teen Organization skills are so important, how have you helped your own kids with this life skill?