Are you, as a parent, struggling to help your child with homework? The Best Homework Apps will help students in several subject areas and provide teacher help in some areas. If Algebra and Geometry are foreign languages to you, these apps will become your translator!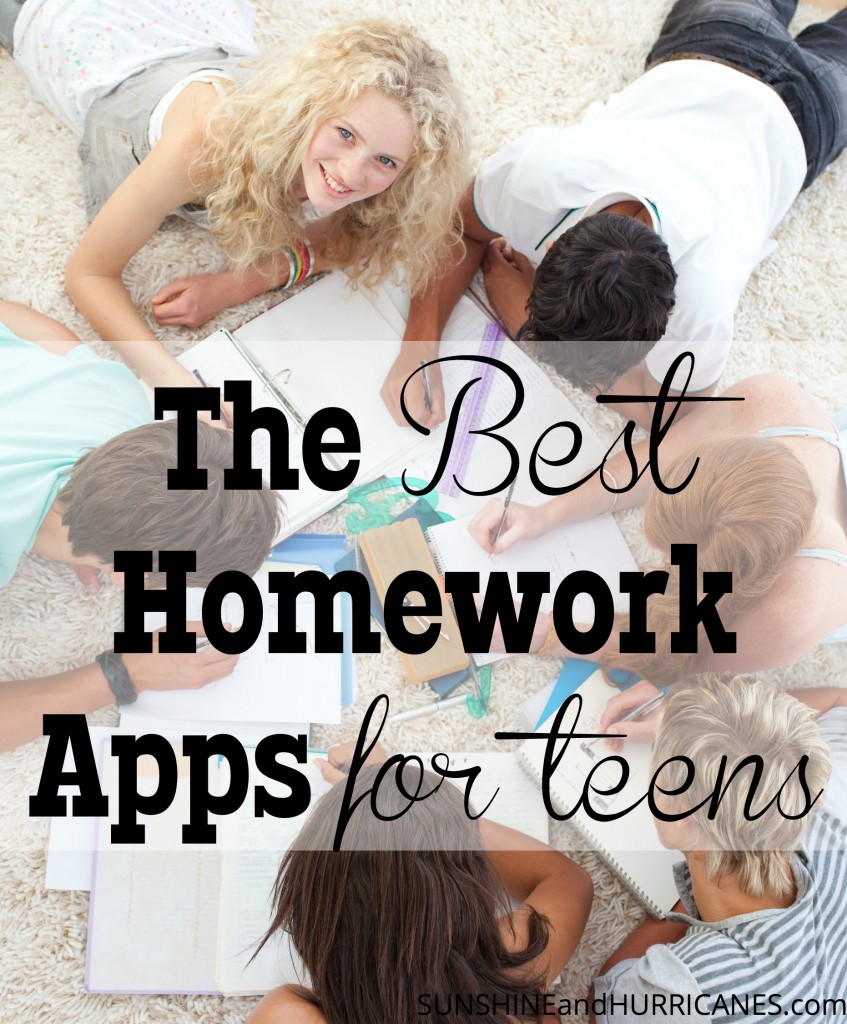 Students from middle school to grad school will appreciate the help these apps give and how easily transportable they are on a smartphone
 or tablet
!

Math Crunch
Working on algebra, trigonometry, geometry, or calculus? Stuck on a problem and can't get it figured out? This app allows you to send a picture of your problem to an experienced, professional tutor and get instant help. The app itself is free and you're given a certain "bank" of minutes to communicate with the tutor. You can earn more minutes by inviting friends to download the app, paying per minute for help, or joining a monthly subscription service. FREE on iTunes and Android
Flashcards+
This app is perfect for those needing to create their own flashcards, especially useful for high school and college students studying for the SAT, ACT, or GRE. With these cards, students can study anywhere by flipping through their phones while waiting or on the go. Create your own cards or download from cram.com, add images to the cards, like formulas, share them with friends or study groups, too. FREE on iTunes and Android.
Documents To Go
Edit Microsoft docs from Word, Excel, and PowerPoint via your phone or tablet while you're on the go. Keep working on papers, charts, presentations, and more while away from your computer. FREE on iTunes and Android.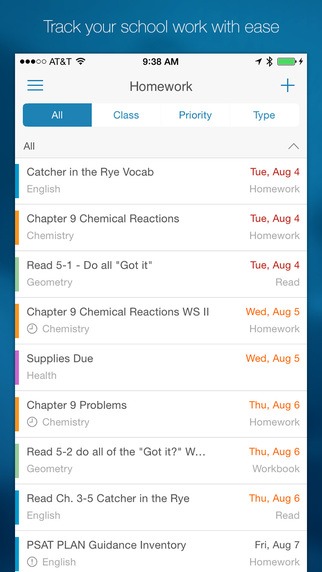 myHomework Student Planner
One of the most highly rated and downloaded apps gives a clean interface across multiple platforms. Track classes, assignments, tests, and due date schedules with a calendar that is useful and can be synched across multiple platforms.Lose the paper planners and have access to your assignments wherever your day takes you. Great way to help middle and high school, as well as college students develop time management and organizing skills. FREE on iTunes and Android.
Meta Calculator
Gone are the days of lugging that scientific calculator around. This app will function as a graphing, scientific, matrix and statistics calculator. Not only is there an app, you can also use it online. 0.99 on iTunes and Android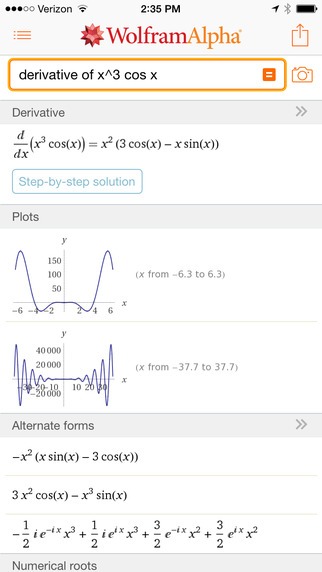 WolframAlpha
Plug in an equation and this app will solve it for you! From physics to chemistry, elementary math to advanced statistics, this app has EVERYTHING! $2.99 on iTunes and Android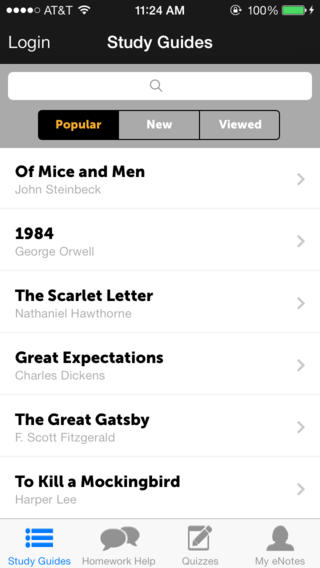 eNotes
Gain access to thousands of literature and poetry studies, notes and analysis to help students better understand novels, essays, short stories, plays, etc. You can also ask questions of teachers in the Q & A area, compare comments from other users, and read expert opinions. Free on iTunes and Android
Do you have any other apps you love to use with homework assignments?  Be sure to check out our extensive page of apps for students, parents, holidays, and more! We've also got up to date information on The Worst Apps For Kids, protect your family and be an active participant in your child's online life!
Come follow us on Pinterest and take a look at our Apps For Kids Board!
Follow Sunshine and Hurricanes 's board Apps For Kids on Pinterest.