Thank you to Juicy Juice for partnering with us on this kids sports bag essentials post helping to teach kids important life skills. All ideas and opinions are 100% our own.
If you, like millions of other parents across the world, have a child that play kids sports, than you've probably lived the following situation….
Arrive at (insert your sport here) field.
Child hops out of car and heads to the field.
Child gets to field and looks in bag for, insert any of the following – shoes, socks, water bottle, snack, sunscreen, etc.
Child comes running back to car in a panic, "Mom, do you know where my _________ is?!?!
At this point, accusations begin flying. There may be yelling, crying, pouting, stomping off, declarations of life ending. Yep, you know the drill.
When our kids our little, we try to help them out and make sure that all the necessary essentials make it into their sports bags. But we are not infallible. As they get older, this is a chore we happily try to hand off to them. By middle elementary, they should be able to manage keeping track of what they need and get their stuff together on their own for their various practices, games and so on. It's a basic life skill.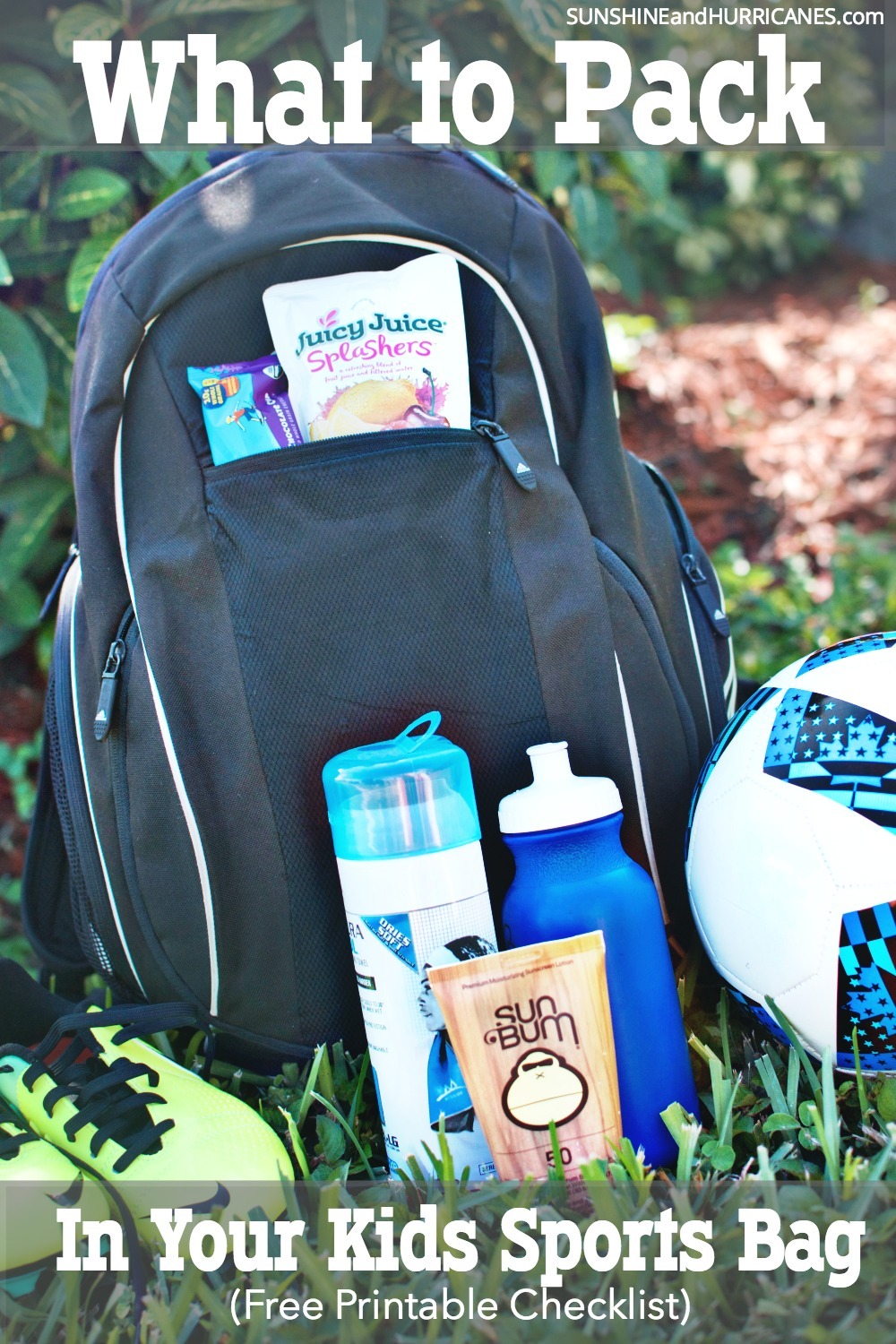 Yes, it is true, kids today are juggling a lot, but this doesn't mean we should take over and do for them those things they really should do for themselves. I know it might seem easier at the time. BUT at some point these not yet fully cooked beings are going to go out into the big world and we're not going to be there to do these things for them. They really can handle it.
However, that doesn't mean we all can't use some help sometimes. As a soccer and dance mom myself, I finally decided we needed a little organization to the process to help my kids make sure there were no forgotten essentials before we left the house.
So, first we sat down and did a little brainstorming about all the most important things that need to be in their bags. We came up with the following list and you'll find a printable version of it below.
Kids Sports Bag Essentials
Uniform (Including shoes, socks, etc)
Equipment (bat, balls, guards, pads)
Ibuprofen, Blister Bandaids, Neosporin
Headbands, Ponytail Holders
Frogg Togg (Cooling Towel)
One of the items no longer on our list is sports drinks. We recently began to develop some concerns about the high sugar content of these drinks as well as some of the other less than healthy ingredients.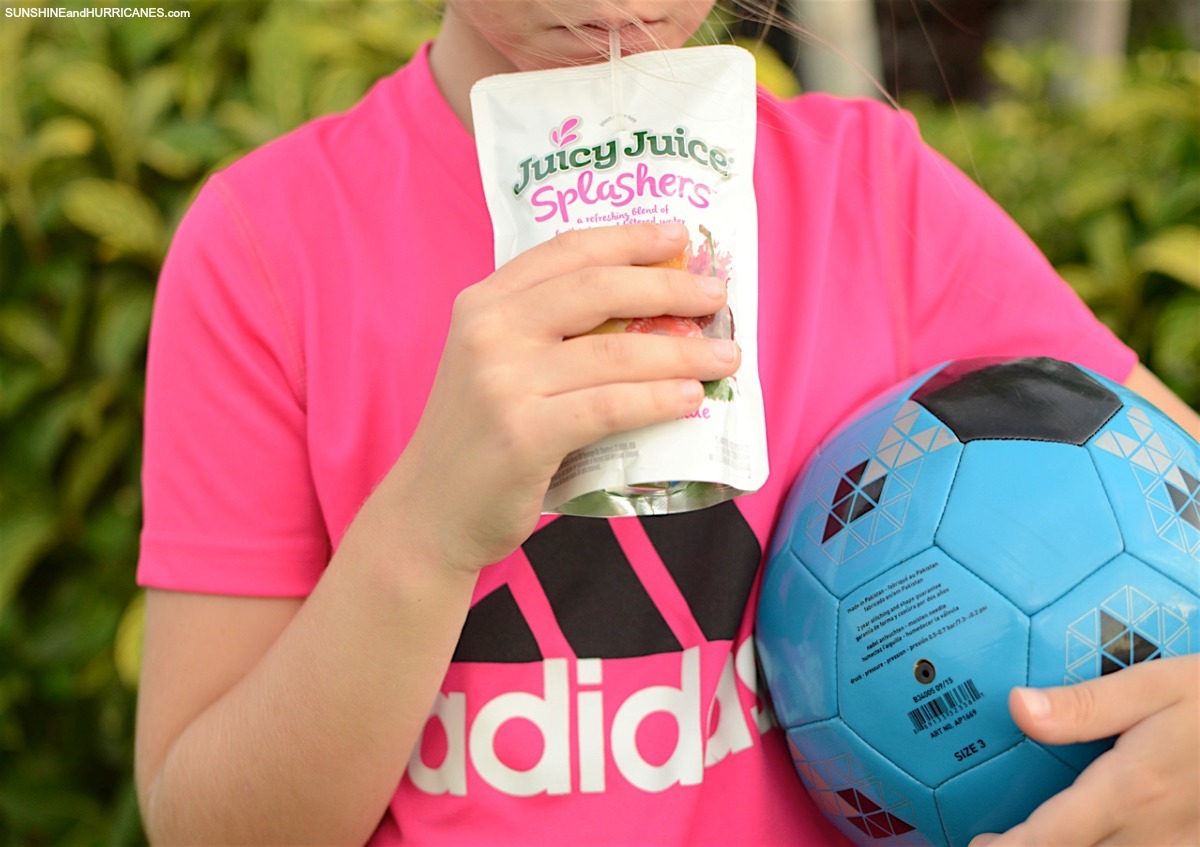 We decided to focus more on making sure our kids get plenty of water when they're are playing sports. But, we realize sometimes they want something with more flavor. Also, often at our children's practices, parents are asked to sign-up to bring snacks and beverages for the team. We found ourselves torn about bringing something we knew that all the kids would like, while at the same time not giving them junk food and sugary drinks.
As we looked for better options, we recently discovered Juicy Juice Splashers. They are made with 50% less sugar than the leading juice and they don't contain any high fructose corn syrup or artificial colors and sweeteners. It was the perfect compromise and they've been a big hit with our kids.
Modern parenting is never easy and if you have a youth athlete or two or three… it can be incredibly challenging managing the schedules, gear and everything else that comes with kids sports today. While we can't clone you so that you and your husband can manage three games on three different fields all scheduled for the same time on Saturday morning, we can at least help win some of the little battles.
This FREE Kids Sports Bag Essentials Printable Checklist is a great way to get at least one thing off your plate and to make sure not just your kids makes it to practice, but all their gear too!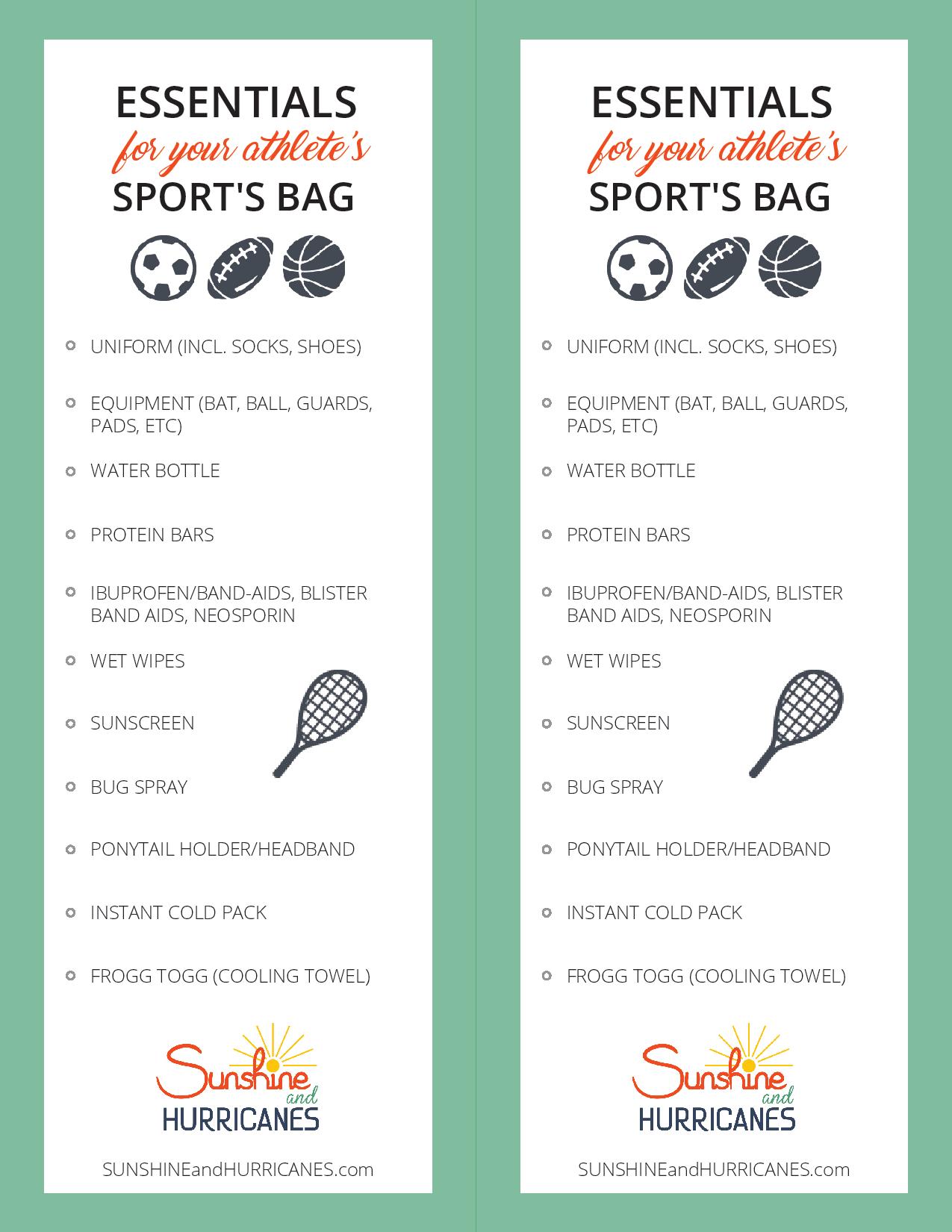 Looking for other helpful and inspiring posts for sports parents?
From a Soccer Mom to Her Little Boy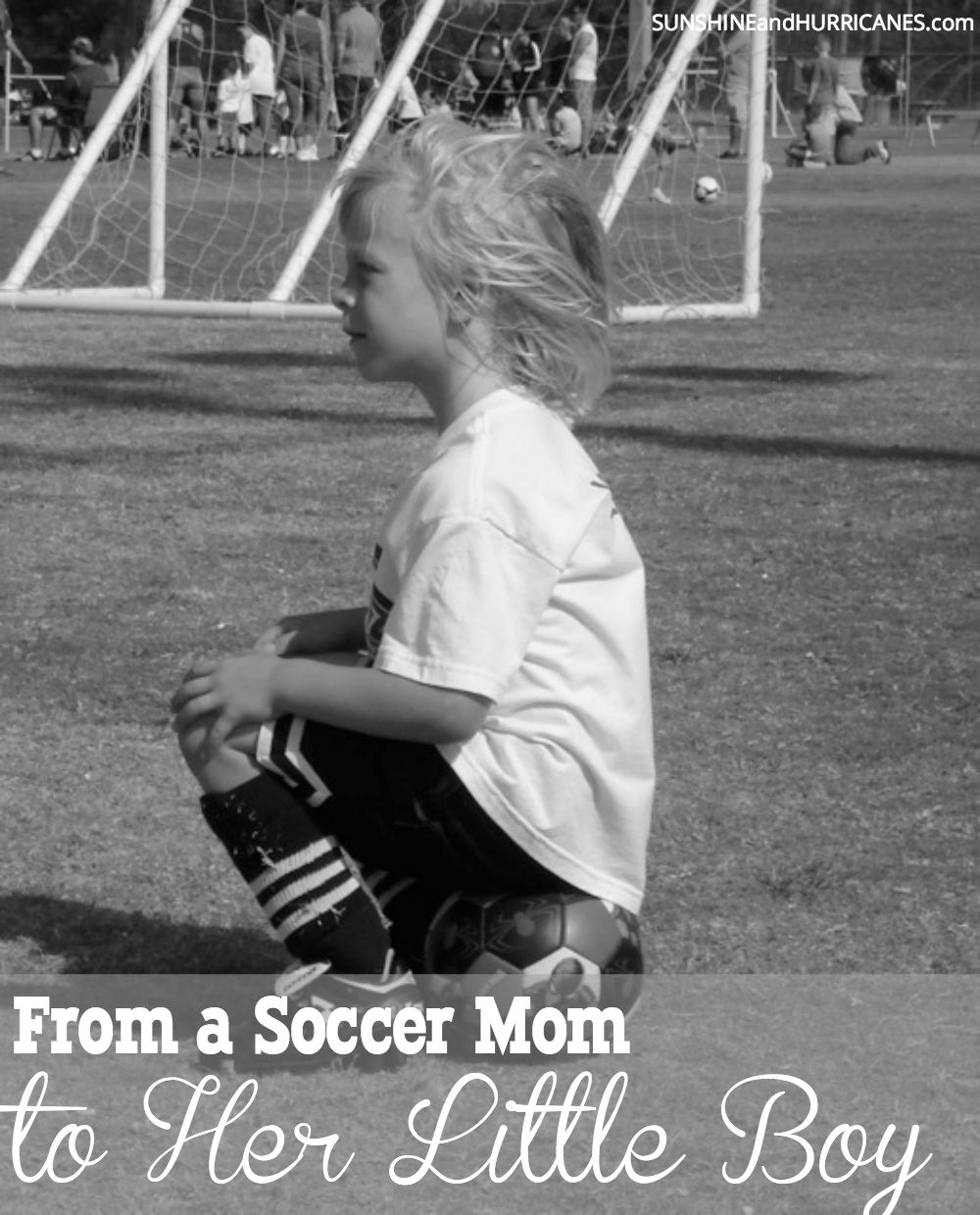 Saving on Kids Sports and Other Extra Curricular Activities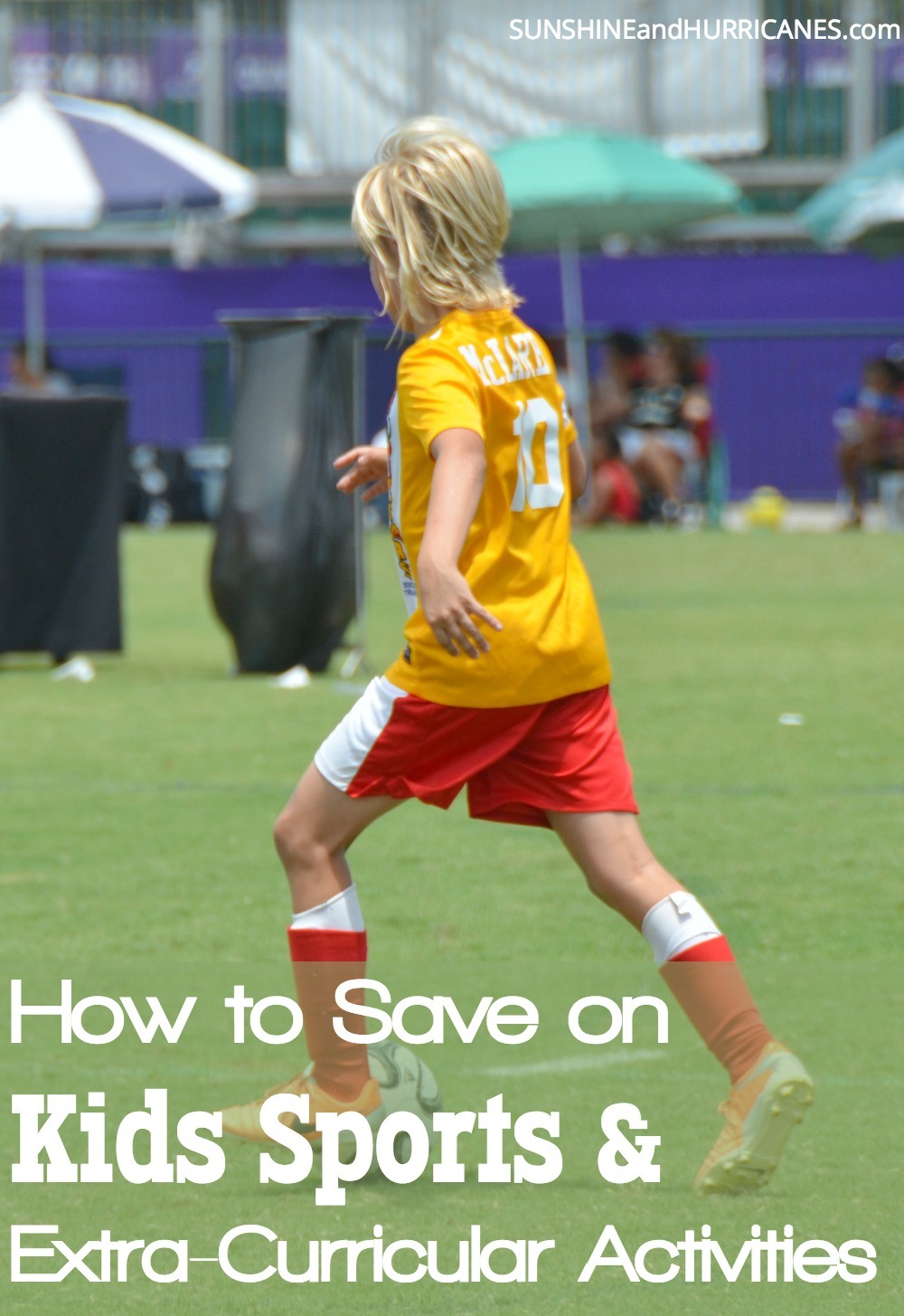 Any Essentials We've Forgotten for a Kid's Sports Bag?