Inside:10 Autism Apps parents and teachers can use to help autistic children with a range of issues
Today's technology is transforming the way parents, educators and therapists help kids with special needs. When it comes to children on the autism spectrum, autism apps are proving particularly useful as a complimentary tool to other treatments and therapies.
Autism apps can address a whole range of issues faced by children on the autism spectrum, including difficulty with speech or communicating, social and emotional interactions, learning skills and more.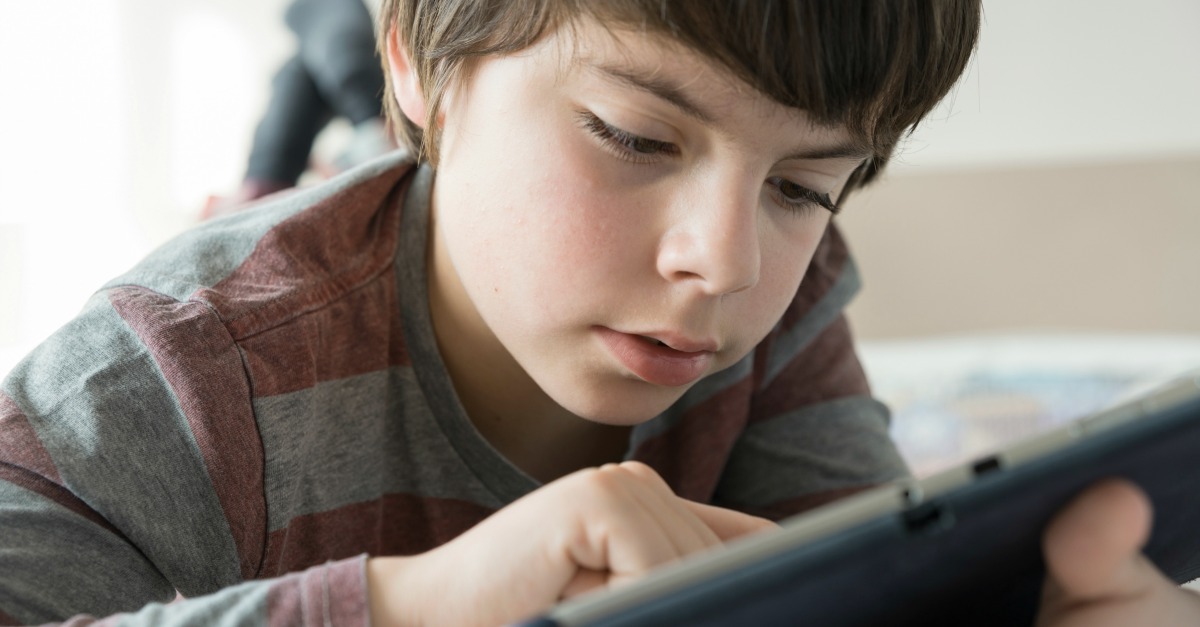 10 Autism Apps to Help Kids Across the Spectrum
Autism Therapy with MITA – An excellent app for easily creating, sharing and printing educational, social stories, visual schedules, and wonderful memories.
Autism iHelp – Play – Avaz Lite is an AAC (Augmentative and Alternative Communication) app that provides a voice for children with Autism and other complex communication needs.
Social Story Creator & Library – The best Autism App of 2017 on the Healthline's list. This app is used by Over 60,000 two-and three-year-old children who are progressing through MITA on a daily basis. It includes unlimited language and cognitive exercises good for years of therapy.

Starfall Learn to Read – This FREE app is made possible by the member supporters of Starfall.com, a publicly supported nonprofit organization. The activities at Starfall.com motivate through exploration, positive reinforcement, and play.
Super Why! Power to Read – If your child loves this show, they will love the app too! This Parents' Choice Award-winning Super Why app has fantastic content featuring stories to read and words to spell and rhyme! Their Super Reader games are immediately available to empower your child to learn to read!
The Monster at the End of This Book – This is an animated storybook app, which will help teach your child about emotions and early reading skills. This app is like an interactive storybook that is full of educational fun.
Pop Math (Lite) – This app has won the Wired Kids Choice Award. PopMath is a fun way for kids to practice basic math with adorable bubbles with numbers that float on the screen. Each bubble contains a number for your child to pop!
Toca Boca – This company has a variety of interactive play apps including a hair salon, doctor's office, birthday party and more. Many of the apps create real-life scenarios and allow children to create their own stories. The apps provide wonderful interaction, appealing characters, and role play.
Nick Jr. Draw and Play – If your child loves watching Nick Jr., they will love this app! Nick Jr. Draw and Play allow your child to utilize their creativity. Your child can team up with Dora the explorer, Diego, Team Umizoomi, the Bubble Guppies, and their other favorite characters to create fantastic artwork!
Doodle Buddy – This app allows your child to finger paint with their favorite colors and drop in playful stamps. They can also connect with a friend to draw together over the Internet.

Related Posts:
10 ADHD Apps for Kids to Help Them Succeed at Everyday Tasks
15 Kids Apps for Learning Disabilities
10 Apps for Anxiety to Help Your Child Cope with Big Emotions
Special Needs Toys That Make Great Gifts for Kids
Related Books:
The Super Kids Activity Guide to Conquering the Every Day
An Early Start for Your Child with Autism
Uniquely Human: A Different Way of Seeing Autism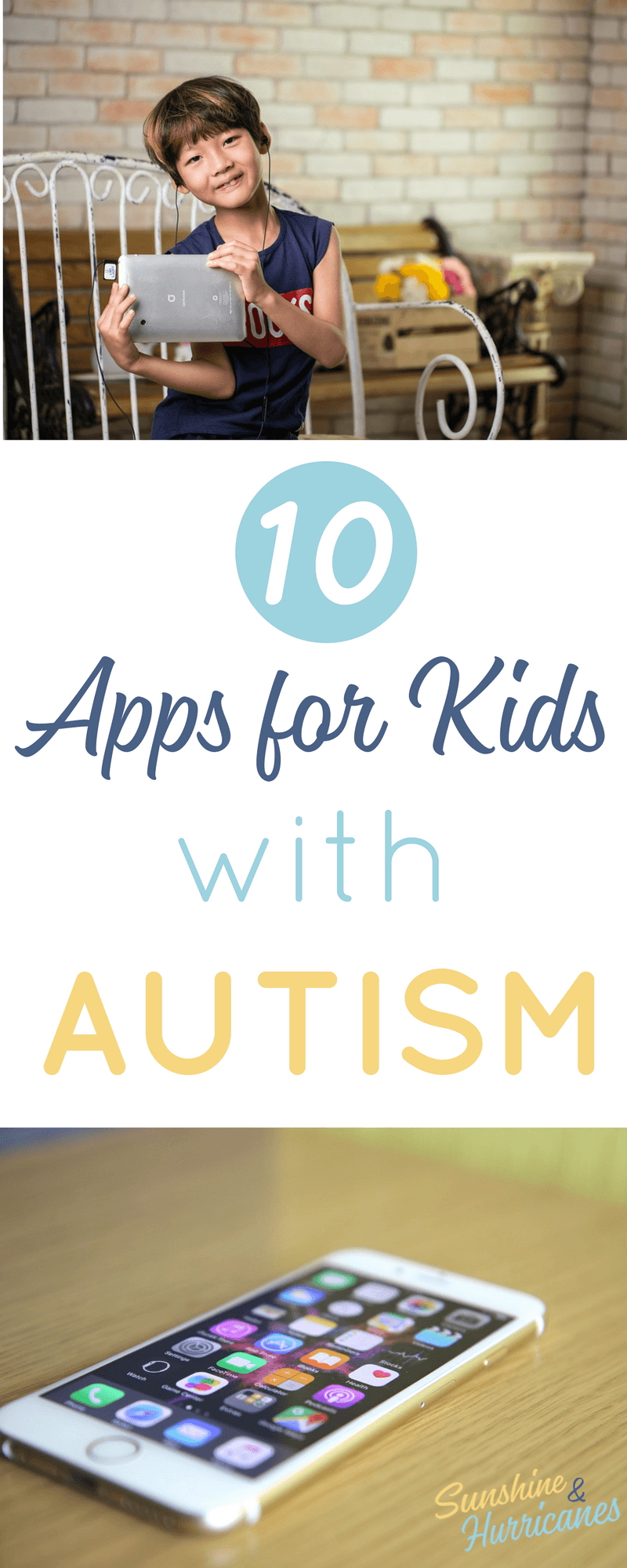 Do you have any additional autism apps you would suggest?