These Finding Dory Cupcakes were inspired by Hank and his crew from the new movie that we know will become a fast favorite for all kids, just like Finding Nemo before it.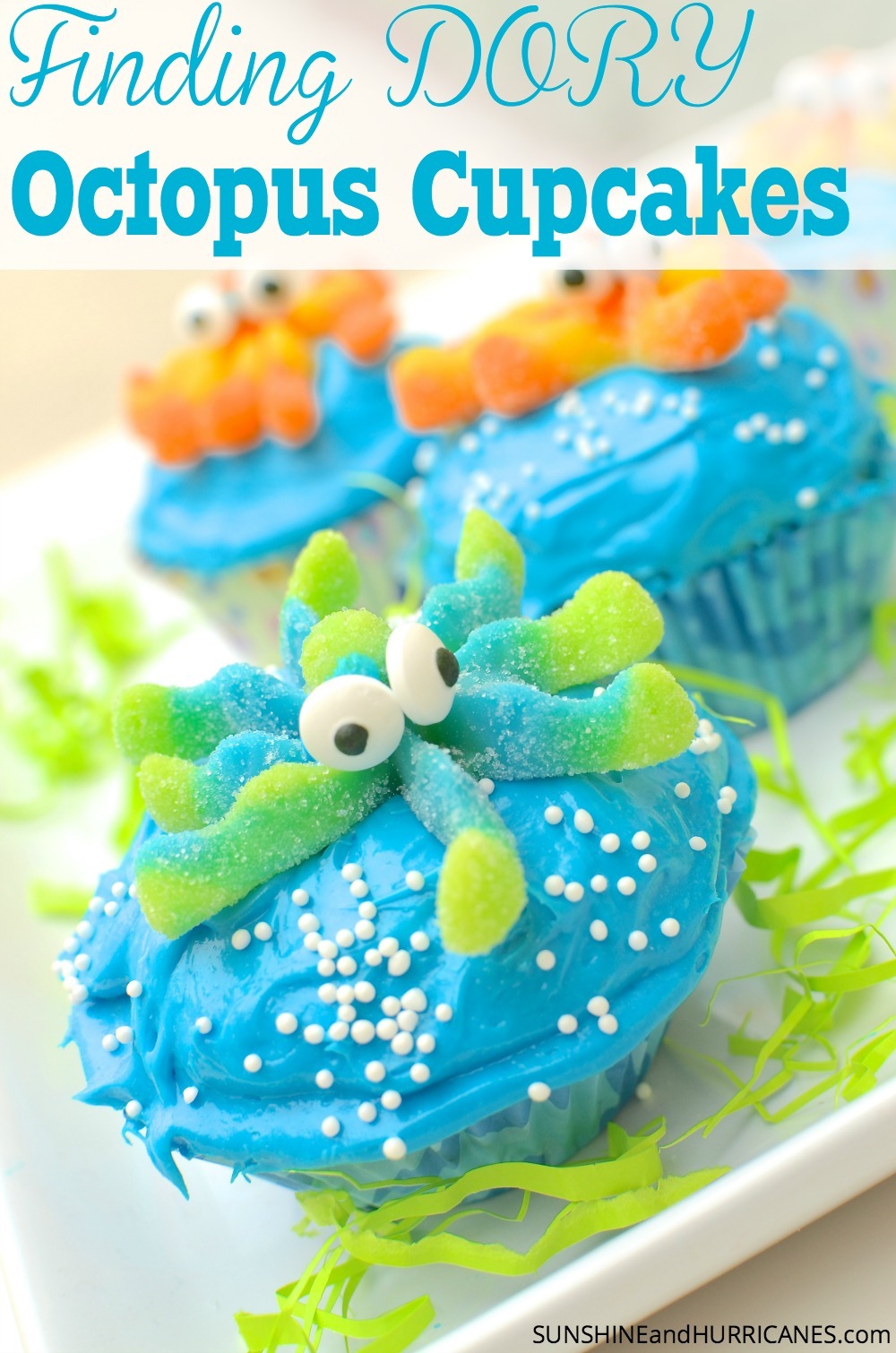 These super cute Finding Dory Cupcakes are so easy to make. You can use our recipe for white chocolate cupcakes with white chocolate frosting and add some blue food coloring to give the frosting that special under the sea hue. Or even easier is to grab a box of basic yellow cake mix and a container of this beautiful sea blue color store bought frosting. (yellow and blue are Dory's colors)
The gummy octopuses are a bit more difficult to find in stores, but I've seen them at Toys R Us. Otherwise, you can just order a pack on Amazon.com right HERE.
We baked the cupcakes using these cute blue camo cupcake liners I found at JoAnn's, but you can also get some really nice vibrant blue ones from Amazon right HERE.
When we frosted our Finding Dory Cupcakes, we sprinkled on the white nonpareils to look like little water bubbles and finally topped each one with a gummy octopus.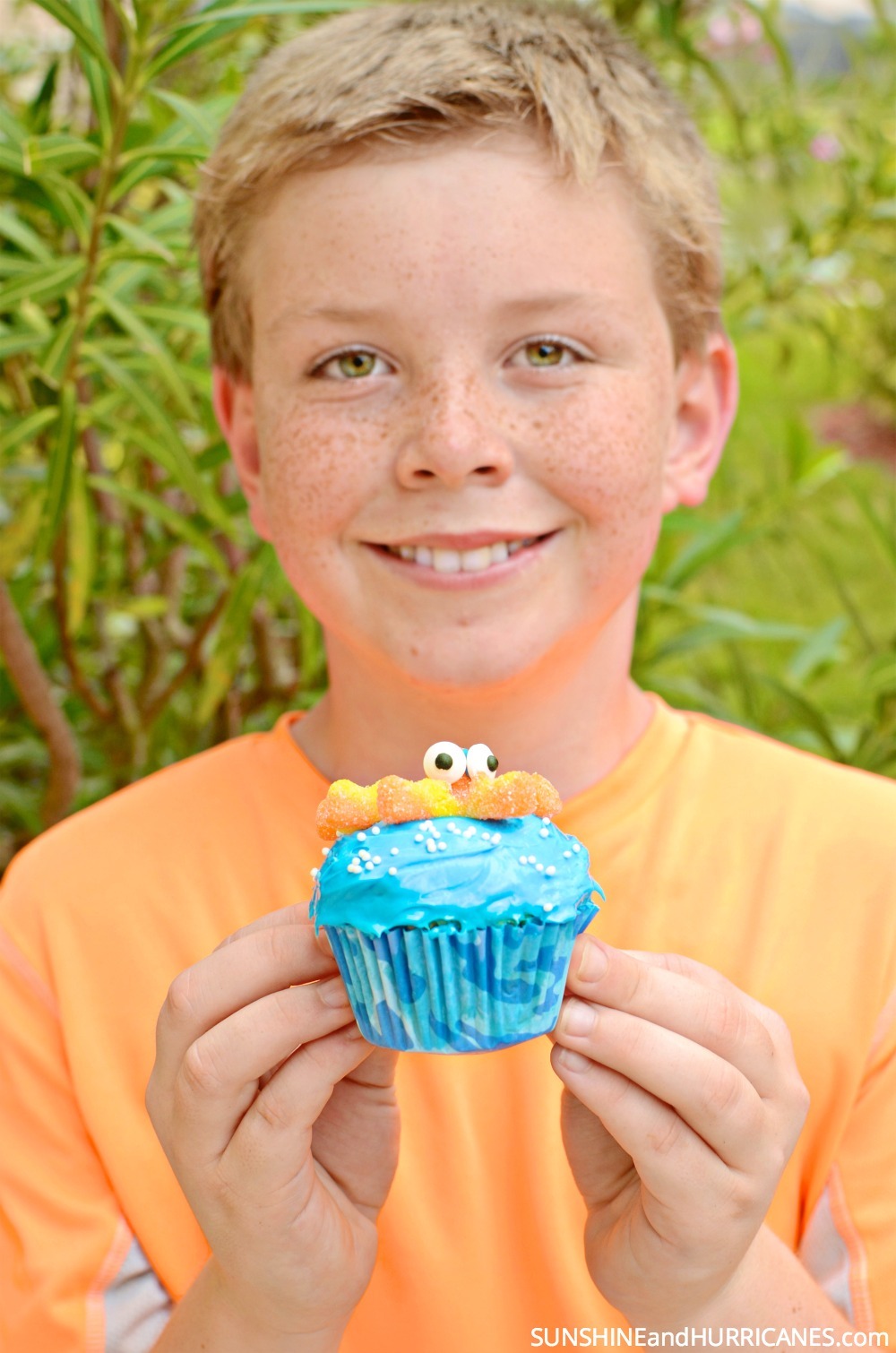 While we were inspired by the character of Hank the Octopus from the Finding Dory movies, these octopus cupcakes could really be used for lots of different party themes. Perhaps you're planning an under the sea birthday party, pirate party, mermaid bash or some other seatastic event, these ocean themed treats would work great!
We served ours on a platter using some green shredded paper to look like seaweed; have the kiddos tear the paper or grab some from the gift wrap section at the craft store.
To create a table of sea themed snacks, you could also add our other Finding Dory treats: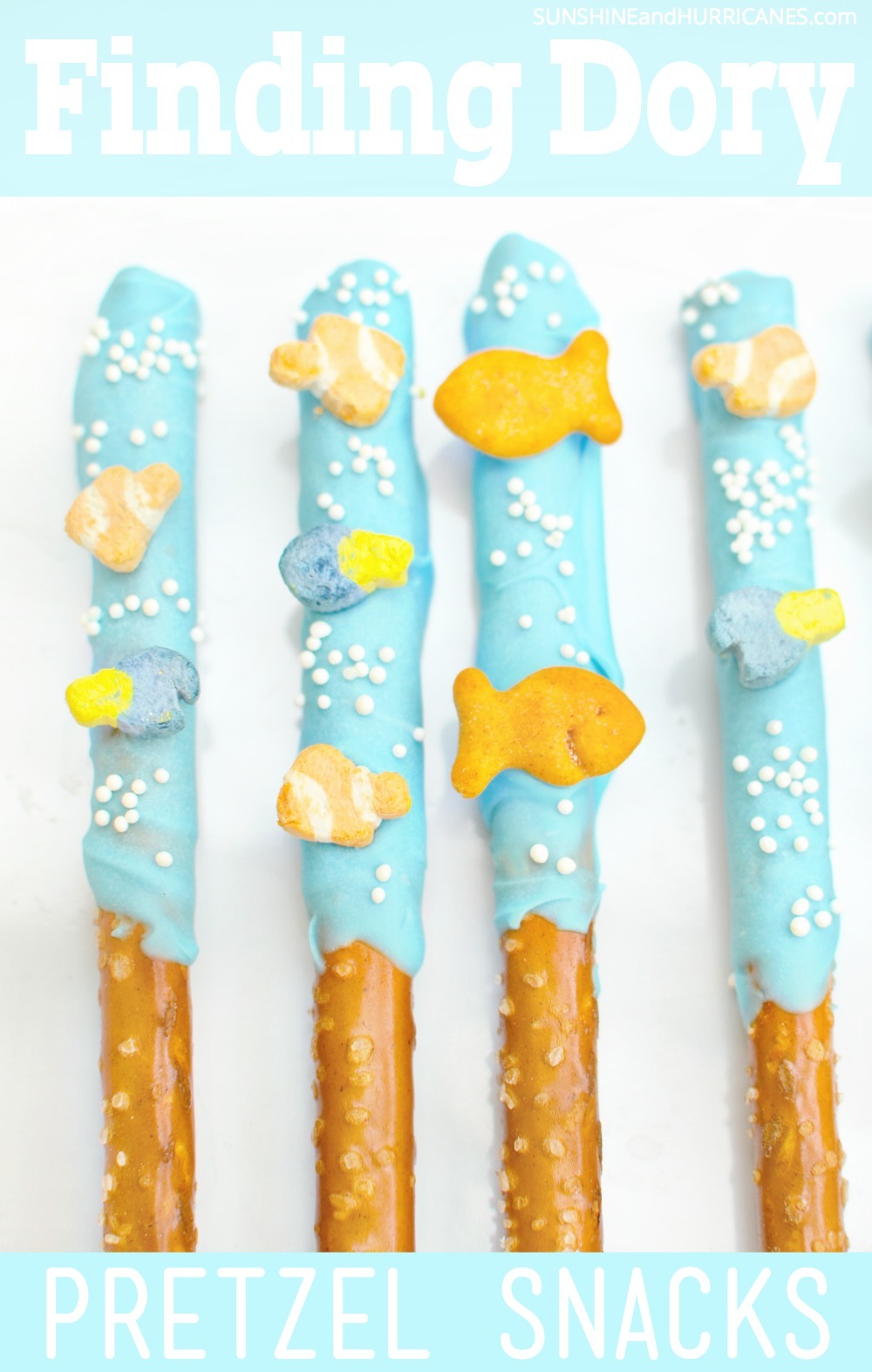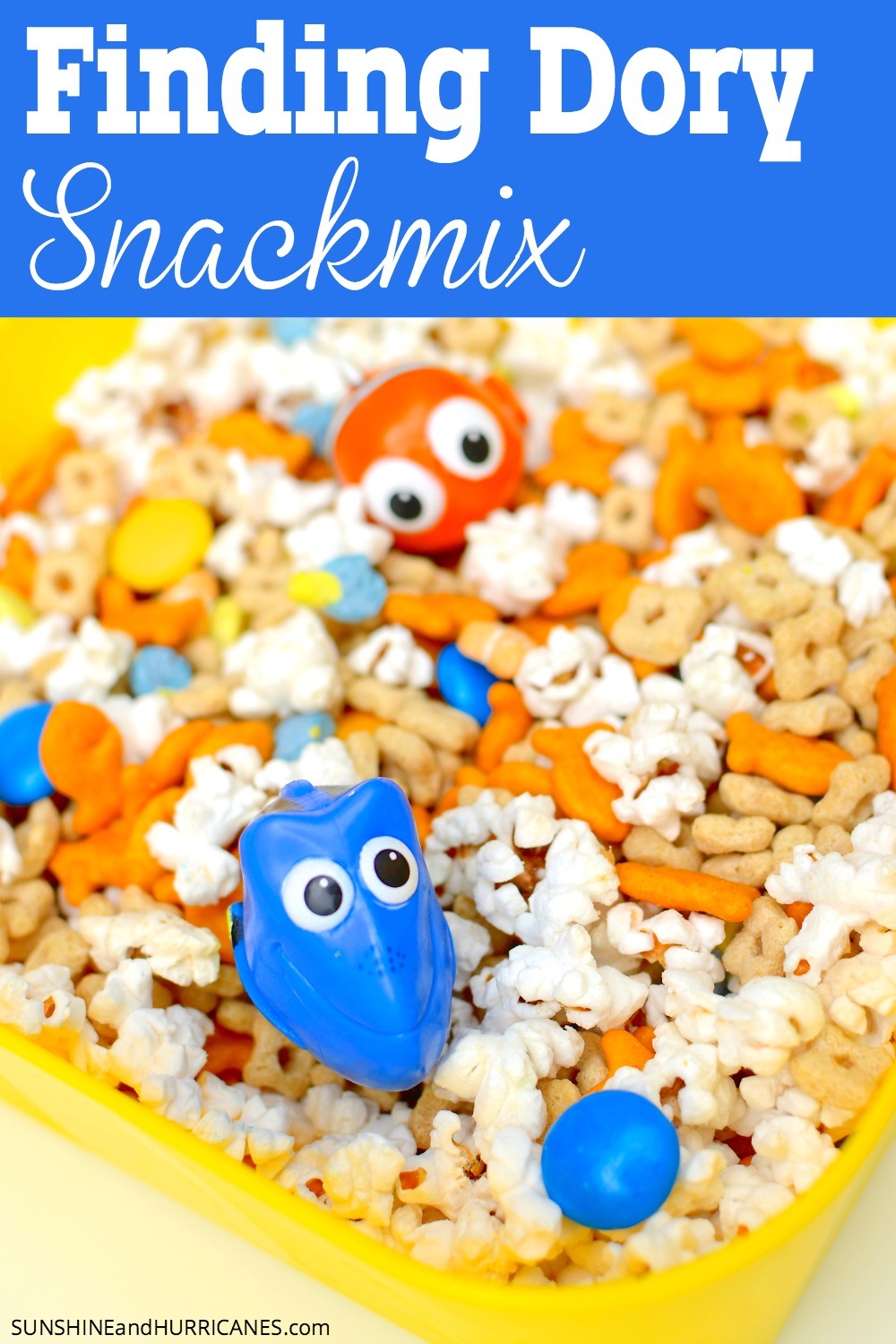 We hope you enjoy our Finding Dory Cupcakes and remember "Just Keep Swimming!"