Finding Dory hits the theaters this summer and you know what that means….kids will be going Dory crazy!!! You can get ready for a splashing good time when you assemble this yummy and simple Finding Dory Snack Mix. Whether you're hosting a birthday party, playdate, or family movie night, this fun snack is sure to be a hit with everyone.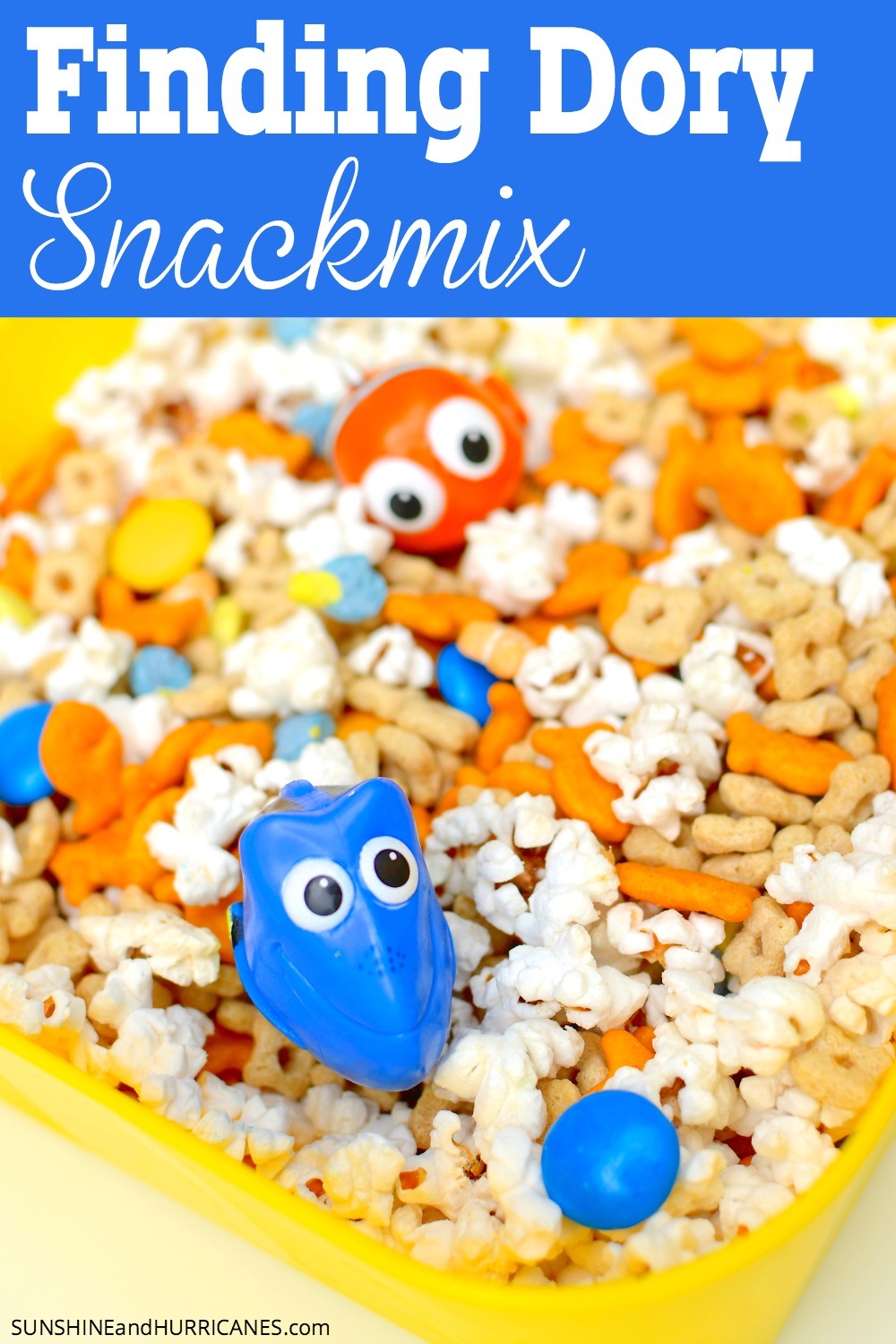 We've always been into themed parties in my family. We've done Frozen, Donut, Minion… and so many more. Over the years, and by the fourth kid, I've toned it down quite a bit. Now I've become an expert at pulling off a "Pinterest" perfect party, but without all that complicated perfect effort. 😉
One thing I love is getting creative and dreaming up new snack ideas with things my family already loves to eat! My kiddos are great at seeing old standby items in a new light when I suggest a theme and that is exactly how our Finding Dory Snack Mix was born! These mixes are a great way to get the kids involved in basic kitchen work like pouring and measuring, too.
Finding Dory Snack Mix
Okay, are you ready to jump in and get started? You only need a few items and it comes together in just minutes. We combined 2 cups of Finding Dory cereal, available here if your local grocer doesn't carry it, with 1 bag of whole grain goldfish crackers, 4 cups of freshly air popped popcorn, and yellow & blue Mega M&Ms candy in a large bowl. Yep, that's it and voila, Finding Dory Snack Mix. (Pssst, if your kiddo is more into Nemo, this TOTALLY still works.)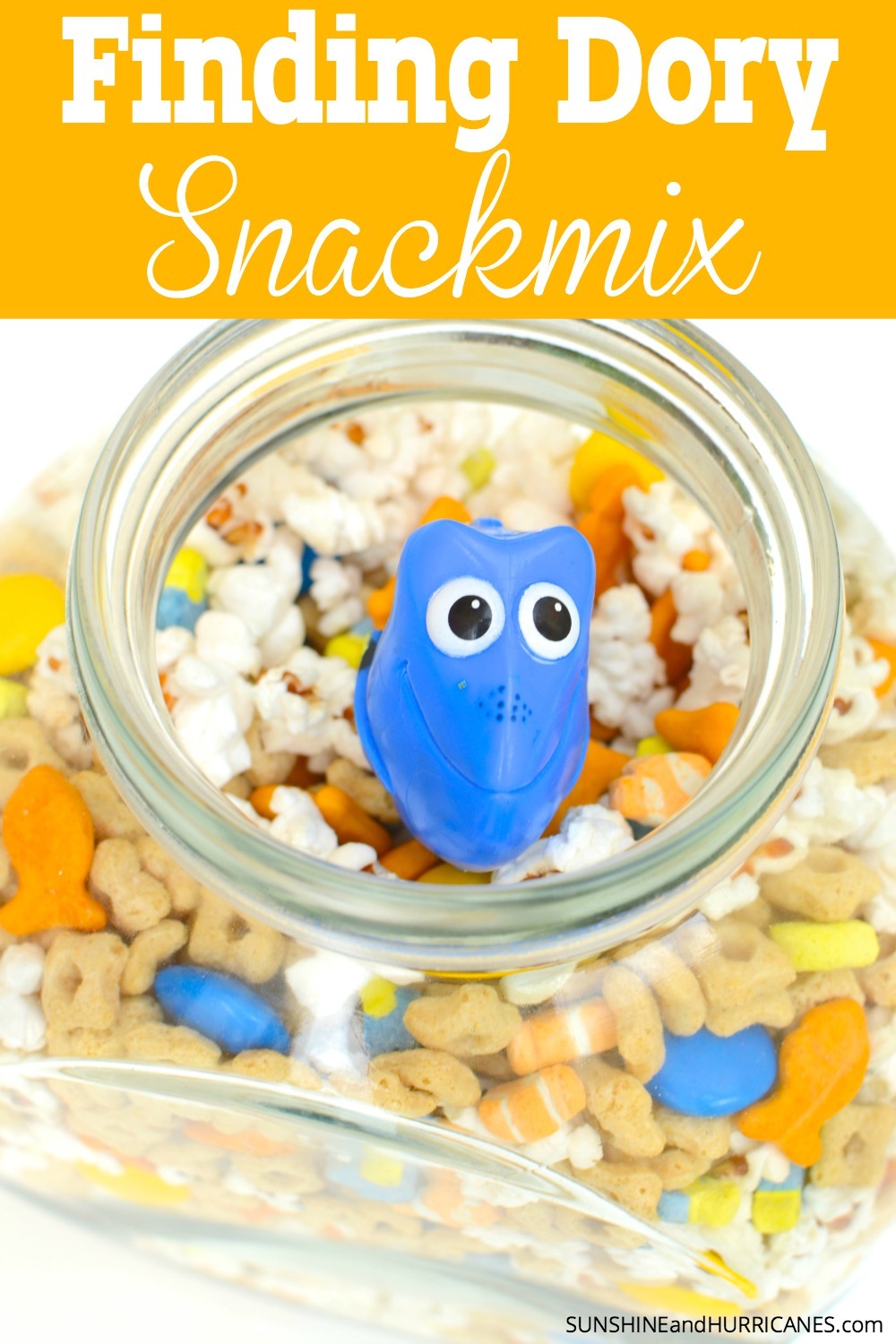 If you want to take the fish theme to a whole other fun level, we added our Finding Dory Snack Mix to a glass fishbowl to continue our Finding Dory theme and added these super cute character toys as part of our display!
If you liked this post, you definitely want to check out these other ones: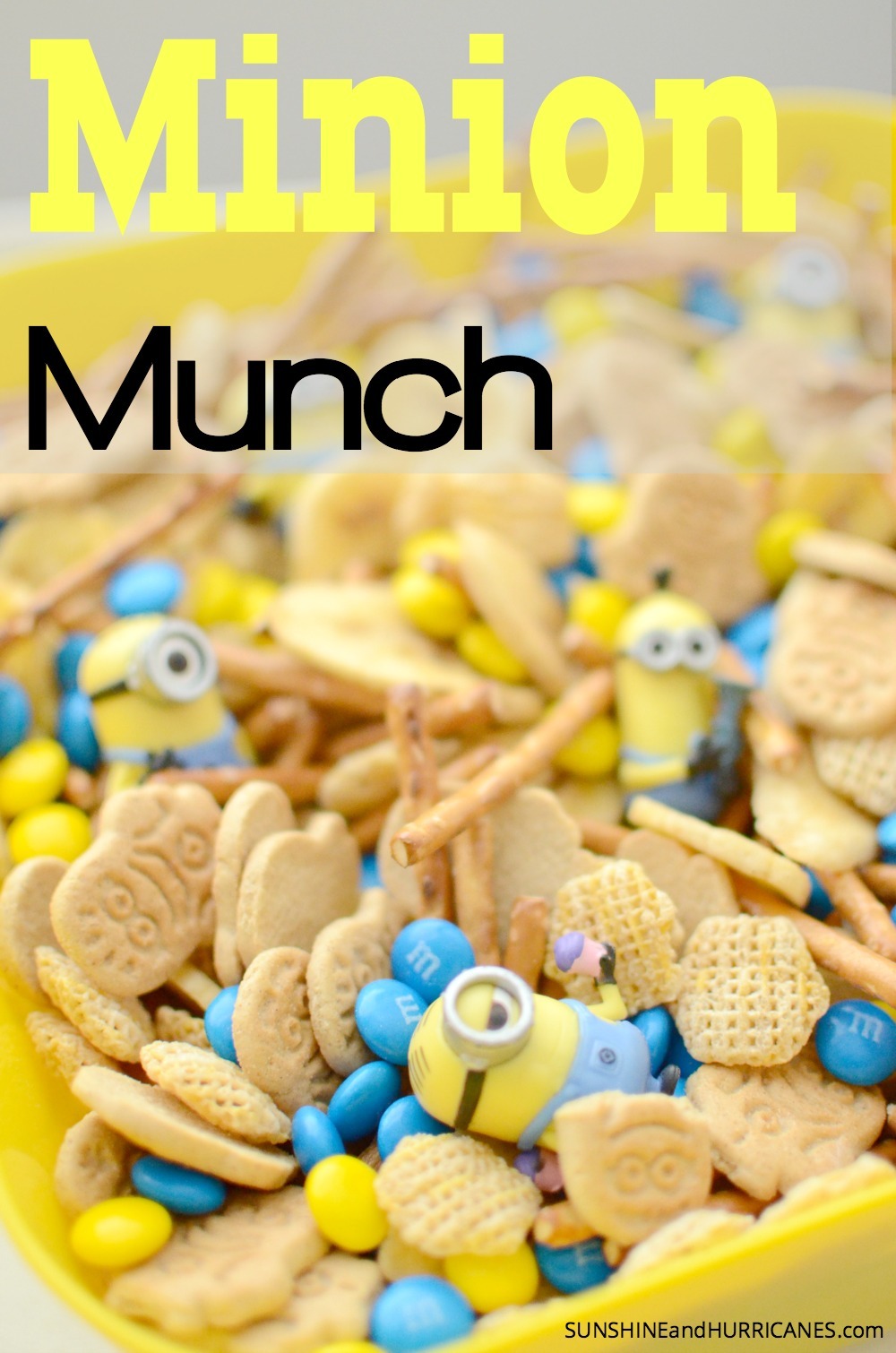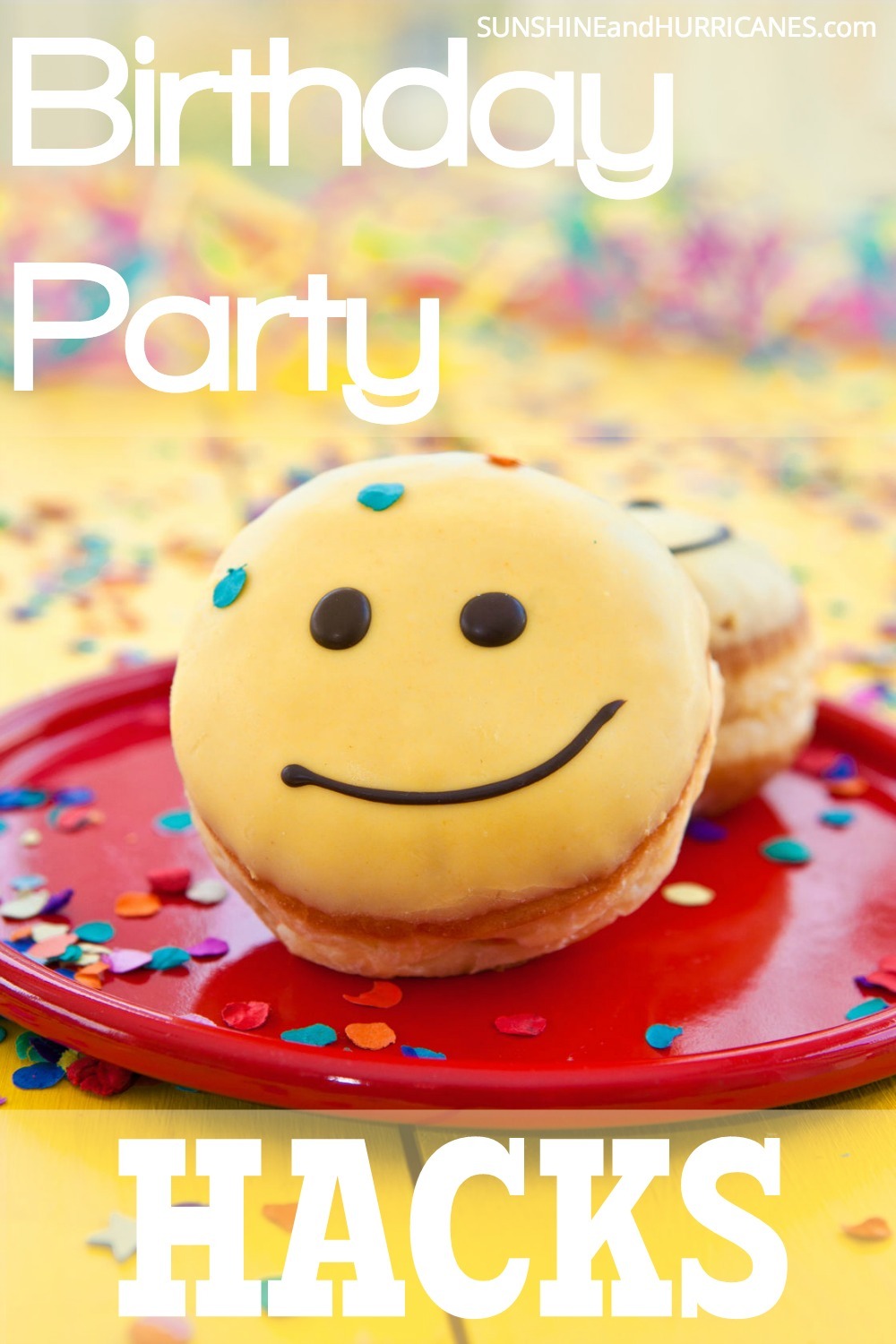 Would you add anything else to this Finding Dory Snack Mix?