Today we're all about teacher gifts!
Teachers are some of the best people we know. They selflessly give so much to our kids and our world through their service and dedication! And boy have they had a rough few years. They definitely deserve a little extra love these days.
We want to show them how much we appreciate them, but we don't always know exactly what the best teacher gifts might be. Whether it's a holiday teacher gift, A Teacher Appreciation Gift or and End of the Year teacher gift. With all these occasions, It can be a little stressful coming up with new ideas.
Plus, we really want the teachers to actually like what we give them.
Fear not, in my past life I was a teacher! So, I still have a whole bunch of dear teacher friends that I could ask to see what they think would make the best teacher gifts!.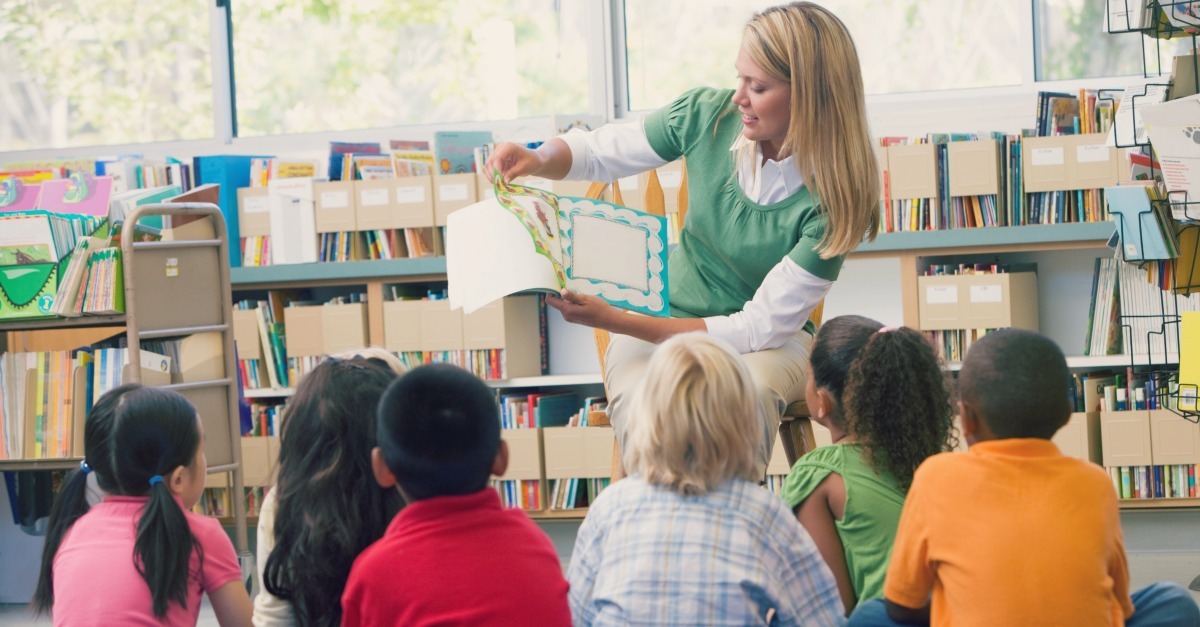 As a former teacher of small people, I can tell you that a heartfelt note was one of the BEST teacher gifts I could receive.
But many parents want give something more to show their teacher appreciation.
So, we pulled together some suggestions straight from teacher we know to help you find the best teacher gifts.
Let's start with what NOT to give a teacher, with funny, real life responses by educators we polled. Go take a read, I'll wait for you right here……..
So now that you know things that no teacher wants to receive, here are some suggestions for teacher gifts that would be truly appreciated:
Teacher Gifts
On The Go Beverage Holders
Forget that coffee mug with an apple on it, busy teachers who spend a majority of their day talking and always on the go, love travel beverage cups. There are so many to choose from these days that will keep their coffee piping hot all day or their icy drinks chilled. These popular and stylish on the go cops are perfect to take along on adventures in and out of the classroom!
P.S. The Yeti Tumblers can also be found with the logos of your child's teacher's favorite collegiate team. If you know who she roots for, that is a fun way to make it more personal.
Tervis 1177166 Clear & Colorful, Coastal Green Tumbler and White with Green Lid 24oz Water Bottle, Coastal Green
Corkcicle Tumbler-Heathered Collection-Triple Insulated Stainless Steel Travel Mug, 24 oz, Heathered Pink
YETI Rambler 20 oz Stainless Steel Vacuum Insulated Tumbler with Lid, Black
Books for Teachers
Many teachers love to read. It may actually be one of the first things that lit the fire inside of them to become a teacher. But these busy people may find it difficult to fit time for a whole book in their schedules. These books are a fantastic option, because they are compilations of essays or quotes. Easy quick reads that will remind them just how important they are to our kids and the world. Total confession: I'm a little obsessed with the Mr. Browne's Precepts inspired by the book and movie Wonder (P.S. those could make great gifts too, a whole Wonder filled basket. I have yet to meet a teacher who isn't totally taken with the story.
What Teachers Make: In Praise of the Greatest Job in the World
Today I Made a Difference: A Collection of Inspirational Stories from America's Top Educators
365 Days of Wonder: Mr. Browne's Precepts
A Great Bag
Think about all the stuff teachers are always hauling around. Maybe we should give them a gift certificate to a good chiropractor. But since that's probably taking things a little too far, we can at least make sure they've got a sturdy, yet stylish tote to help them lug all their supplies, books, and other teacher must haves.
SCOUT Uptown Girl Medium Multi-Pocket Tote Bag, Water Resistant, Zips Closed, Look Who's Chalking
Carry All Tote Bag with 7 Outside Pockets Custom Embroidery Available
Wireframe All Purpose Large Utility Bag (Navy Anchor)
Teacher Journals
Whether it's taking notes at staff meetings, scribbling ideas for lesson plans or just keeping track of funny things there students say, teachers can almost always use a new journal. There are some fun ones customize just for teachers or you could just pick an everyday one with a pretty pattern or design.
Teacher Life: My Quoteable Students: SOFTCOVER A Teacher's Journal of Quotes, Memories, and Stories; 5.25×8 in; Quote Journal; Teaching Memory Book, … Teacher Graduation Gifts, Teacher Week Gifts
To Teach is to Touch a Life Forever: Teacher Gift Notebook with Appreciation Quote (Teacher Gifts Notebooks and Journals) (Volume 1)
A Teacher Takes A Hand, Opens A Mind and Touches A Heart: Chalkboard Quote Inspirational Notebook/Journal For Teachers/Women/Men 100 8.5
A slightly different twist on this idea is a journal your child fills out for their teacher. It's a super sweet idea and more personal.
Knock Knock Why You're the Best Teacher Ever Fill in the Love Journal (You Fill in the Love)
Really Nice Pens
These could go with of the journals above or make a nice gift all on their own. Pens seem to always be disappearing off teacher's desks and so they can forever use a stash of extras.
TUL Retractable Gel Pens 0.7 mm Medium Point, Black 12/pk
Staedtler Triplus Fineliner Pens, .3mm, Metal Clad Tip, 20-Pack, Assorted (334SB20BK)
Staedtler Pigment Liner Bonus Sketch Set of 6 Liners for the Regular Price of 4(2 free), 308SB6P
Mani/Pedi Set
We all know that teachers don't make nearly what they should and so getting their nails done isn't always in the their budgets. But who doesn't want pretty fingers and toes? These days, the options for do it yourself manicures and pedicures are fantastic. So, why not treat her to a little pampering done her way. (Or you could get her a gift certificate to a nail salon near the school that has a good reputation)
12 PCS Professional Cute Nail Files – 120/240 Grit Size (New & Improved)
OPI Spring 2018 Mini Nail Lacquer 4 Piece Pack
Amope Pedi Perfect Electronic Foot File, Regular Coarse
Kitchen Supplies
An extra set of dish towels is something just about everyone can use. They get dirty and funky so easily. To make a fun gift out of it, match it up with a useful ceramic mixing bowl and some spatulas. Think about colors or a theme that your child's teacher would like and that fits their personality. I know tons of teachers live on coffee so that is what we went with here.
Primitives By Kathy – Dish Towel Set – Coffee Spirit
KitchenAid KSMCB5TLW 5-Qt. Tilt-Head Textured Ceramic Bowl – White Chocolate
StarPack Premium Silicone Spatula Set of 4 with Hygienic Solid Coating – Bonus 101 Cooking Tips (Gray-Black)
#1 Favorite Teacher Gift – Gift Cards!!!!
I know some people feel like gift cards are so impersonal. But honestly, you must admit that it is so fun to shop with one! Teachers get so many knick knacks and apple decor that I will promise you it becomes a little overwhelming.
As a former teacher, a gift card is waaaaaaay better than an ornament that says #1 Teacher or a framed photo of your child, please trust me!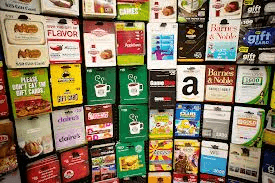 Here are some ideas that you can pair with something if you simply can't just give a note and gift card:
Starbucks or Dunkin Donuts gift card with a mug(that is apple or #1 teacher free)
Restaurant gift card with a cute pot holder or dish towel
Book store or Amazon gift card with a book for the class library or a homemade bookmark
Spa(nail salon) gift card with a cute nail file
Office supply store gift card with a colorful stapler or pack of pens
Craft store gift card with a small plant or set of chalk markers
Depending on how well you know the instructor, a gift card to their favorite store, place they're planning to travel(like Disney World), or tickets to a local attraction with a small bouquet of flowers
Movie theater gift card with some candy or gourmet popcorn.
This post was so popular we actually created a whole other post with additional unique teacher gift ideas. You'll definitely want to check that one out too!
Teacher's Appreciation Gift Ideas and Year End Teacher Gifts – Bought and Made
Teacher Appreciation Week Questionnaire – A Personalized Teacher Gift
What have been your favorite teacher gifts?